What's the fastest way to save $10000?
Which five steps will help to do it?
Is saving 10k a year good?
Being able to save $10,000 in a year is a brilliant feat and sounds fascinating. However, doing it would not be easy and entails sacrifices typically. In a survey conducted by Bankrate.com in 2021, 25 percent of respondents stated they had no emergency funds. This is four percent higher compared to 2020.
You can do a lot of things when you have $10,000 savings. You can settle student loans or credit card debts, buy a car, buy a wedding package, go for a vacation, put a down payment on a house, and more. Saving money is a helpful habit that can change your life for the better.
This article lists down five things you can do to start saving $10,000. If you do it once successfully, you can do it year after year without much effort.
Break down the yearly savings goal
You might think saving $10,000 is an uphill battle the first time you hear about it. That is why we need to break it down into smaller chunks to make the idea less intimidating. Saving $10,000 yearly equals setting aside $833 monthly. If this monthly savings amount is feasible for you, you can stop right there. If not, we will break it down further.
If your day job pays you twice a month, you can allocate $384 per payroll for savings. Every week, you would keep $190 to reach the yearly savings target. Whatever amount and schedule work for you, use it. What is important is that you have a savings goal and stick with it.
Doing so will ensure you hit the $10,000 yearly target after one year. If saving a consistent amount of money regularly is not possible, you can use a savings challenge similar to the method shown in the image below.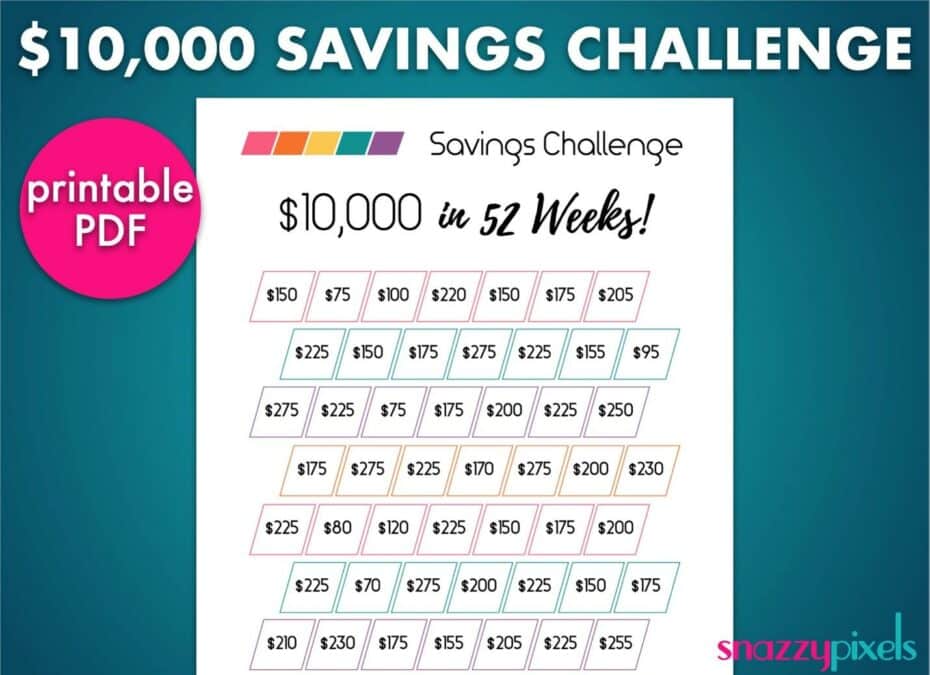 Five steps to save $10,000 in a year
Below are five steps or tips you can use to save $10,000 in a year. This list is definitely not exhaustive. You might need to do many other things to reach your savings goal.
No. 1. Create a simple budget
If you are serious about saving money for an important purpose or to improve your financial situation, you need to create a simple budget. It would help plan out what you want to do with your income and understand where each money goes. See the picture below. Sure, maintaining a budget requires time, commitment, and effort, but it is necessary.
One purpose of a budget is for you to comprehend your spending habits. Then you can find a way to cut costs and save money. You will learn what type of expenses you are spending your money on, whether needs or wants. While it is unnecessary to sacrifice your happiness to save, you can exercise moderation and maybe feel a bit uncomfortable to reach a bigger goal.
No. 2. Cut unnecessary expenses
Now may be a good time if you have not looked at your expenses lately. Using a budget or an expense tracker, you can tell whether you spend money on what matters. If an expense is not that important, cut it out. Be aware that wanton spending is the enemy of financial success. Your savings effort will be much easier if you cut more unnecessary expenses.
If every dollar cut from your expenses is put to savings, it will be easier to reach your yearly savings goal. This is because the saved amount is just an addition to your standard savings allocation. You might ask how you can cut costs. One way to do that is to pack your lunch instead of eating out. Another way is to review your monthly subscriptions and terminate those you use infrequently.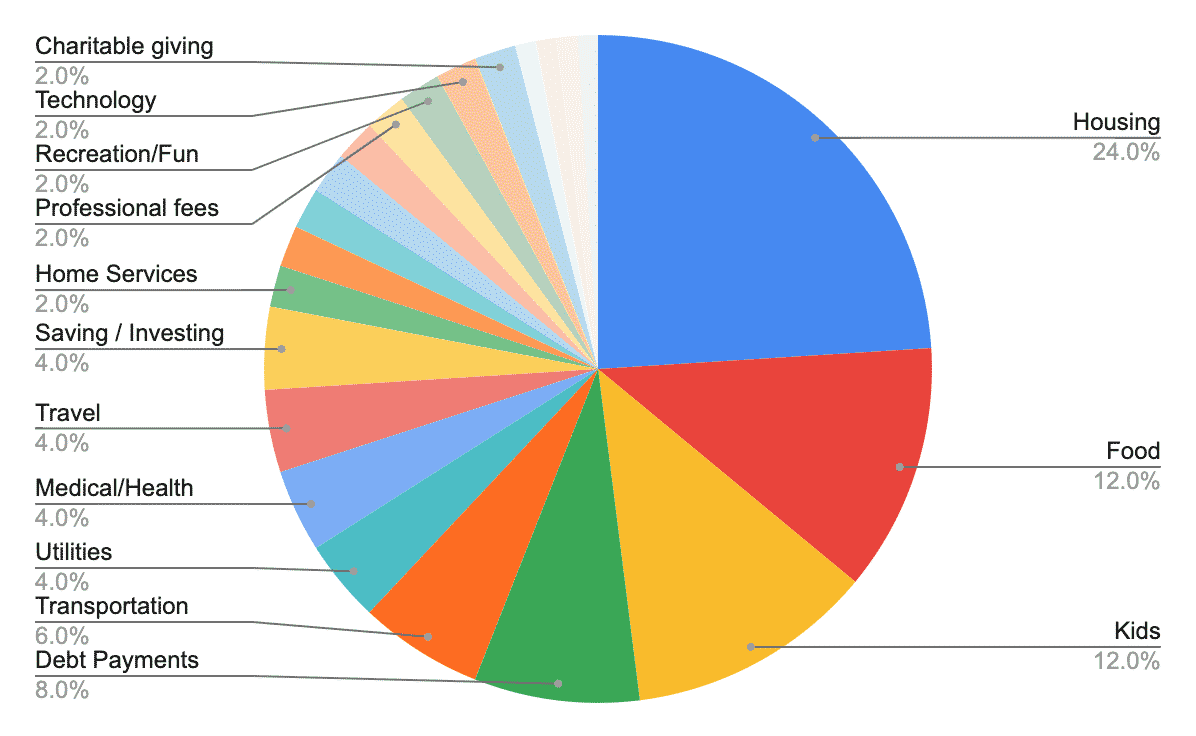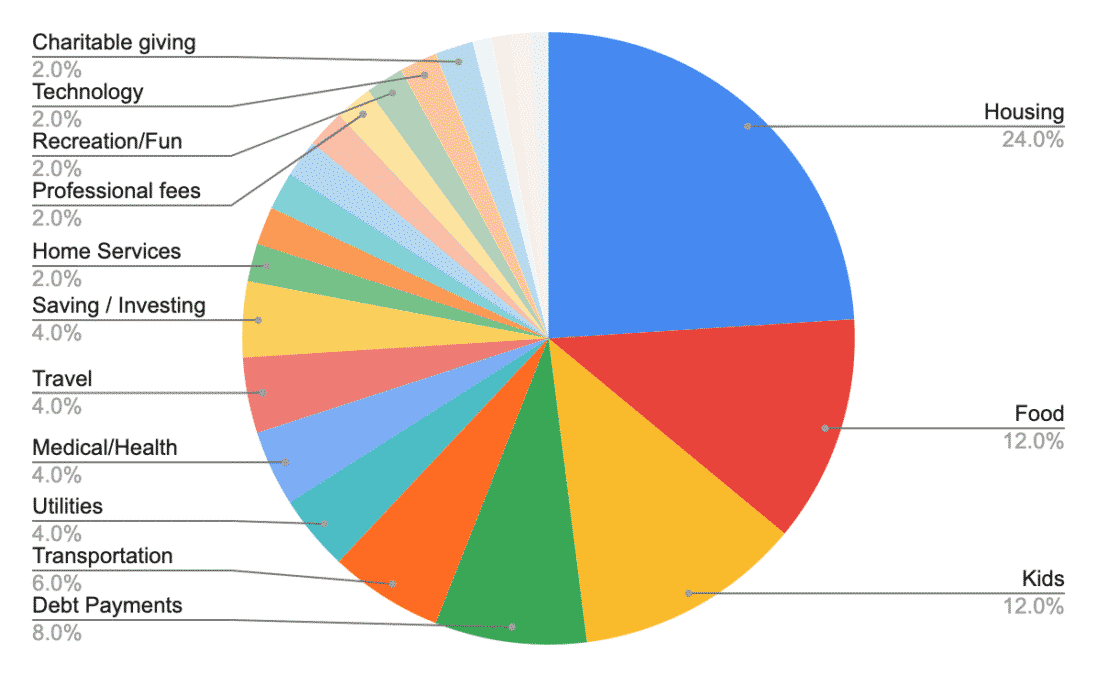 No. 3. Avoid eating out
To save money fast, one trick you can do is reduce eating out. American households love to eat outside, spending thousands of dollars each year on that. You may not be going to a fancy restaurant each time you eat out, but getting your lunch or coffee from a drive-through is much the same.
If eating outside is something you cannot let go of, try to do it as seldom as possible. When you do it once a week right now, try doing it twice a month from now onwards. You will see the big difference when you make the change.
No. 4. Start a side hustle
If you find it hard or impossible to save a specific amount of money each month to work toward your yearly savings goal, one thing you can do is pick up a side hustle. It is like starting another job but only a couple of hours each day. The good thing is that there are plenty of work opportunities online where you can spend a few hours each day to earn extra money. Getting a side job has become the trend lately. See the side hustle statistic below.
In this day and age, you can find ways to make money at every turn. If you have a skill that you are good at, you can make money from it. For example, if you like to write articles, you can offer such a service in online marketplaces like Upwork. To make a good income, of course, you need to sharpen your skills to become confident at sending proposals and get hired. Another way to earn money is playing crypto games, which is a trend these days.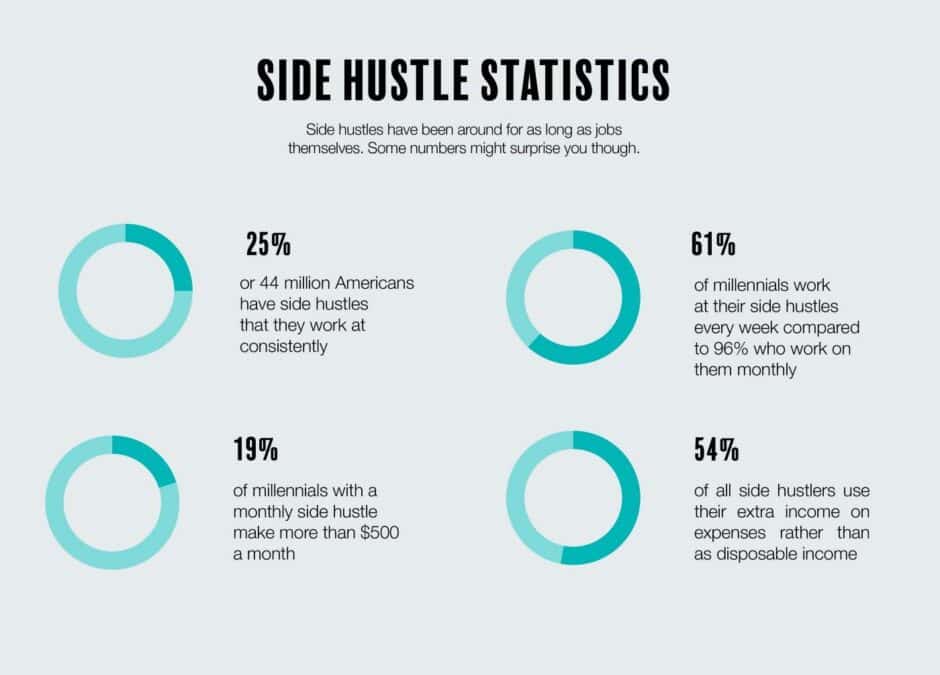 No. 5. Automate your savings
You can do it automatically without even thinking about it to save money fast. For example, you hold a day job, and your salary is paid on a regular schedule. If you have online access to your bank account, you can configure it to send a specific amount of money to another savings account to a particular schedule.
Alternatively, you can set a reminder to ensure you do not forget your savings allocation after your payroll comes in. Unlike the method above, this strategy will require some involvement from you. You will need to log in to your online banking account and transfer money but use a template. This way, it will take a few clicks and less typing to do the money transfer.
Final thoughts
If you follow the above savings tips, you will cut expenses, generate more income, and save money. Even if you are saving for a specific goal or improving your financial life, saving money is a requisite step. It is absolutely a prerequisite to building wealth.
Besides, you can use some saving apps, such as Acorns, Wally, or PocketGuard, which help you budget the money and create an income.
We have outlined the steps and amounts you must save regularly to hit the $10,000 yearly target. What is left for you to take action and make this goal a reality.