What is Securian Retirement?
How can you withdraw from Securian retirement plans?
How can you find the best insurance for future investments?
Securian Financial is one of the US's major group insurers and financial advisors. Along with the Securian 401(k), its retirement plan suite includes pension plans, 403(b), and 457 tax-exempt and non-profit organizations plans.
What is Securian Retirement?
Securian Retirement is a financial services company based out of 1100 N Arlington Heights 410, Itasca, Illinois, United States. Securian Financial and its subsidiary Minnesota Life Insurance Co. offer life insurance in all 50 states, annuities, and investing services.
For over a century, the company was known as Minnesota Mutual Life Insurance Company until adopting this brand. As a result, the corporation has over a trillion dollars in life insurance policies.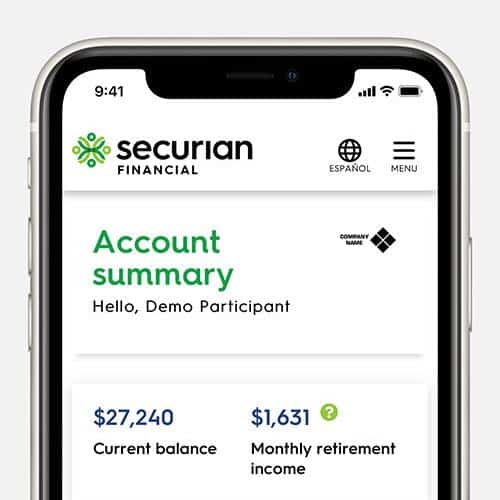 The firm offers three types of universal life insurance plans and whole and term life insurance. Universal life insurance is permanent coverage with a tax-deferred cash value.
The three insurances are:
Fixed
The increase in cash value is linked to a set interest rate. Therefore, it is the riskiest of the three universal life insurance policies.
Variable
Variable universal life insurance has a higher potential for returns than fixed or indexed universal life insurance. Still, it also has a higher risk, including losing cash value if the underlying assets perform badly.
Indexed
The rise of cash value is linked to the success of an index, such as the S&P 500. Therefore, indexed universal life insurance has the potential for higher returns than fixed universal life insurance while being less risky than variable universal life insurance.
Securian Financial also provides accidental death insurance, a sort of life insurance that only pays out if your death results from an accident. The possible coverage amount varies by state, with a maximum limit of $300,000.
Securian provides life insurance through participating employers and their network of financial advisors to individuals. You may always contact your local or workplace advisor if you need to change your policy, have coverage concerns, or are interested in acquiring new insurance.
How to withdraw from Securian Retirement plans?
If your 401(k) plan allows it, you can withdraw from Securian Retirement programs. However, if your plan does not allow withdrawals, you must wait until you reach retirement age before withdrawing funds from your 401(k). Otherwise, you may face severe penalties.
Before filling out a Securian withdrawal form, be sure you've explored all of your choices. Securian has a $250 minimum withdrawal amount. However, policyholders can plan Systematic Withdrawals weekly, quarterly, or yearly.
Log in to your Securian account and select Plan Documents from the menu to request a withdrawal.
Securian will give you a Confirmation of activity for any unplanned withdrawals during the year.
Furthermore, if you have systematic withdrawals, you will get a quarterly statement containing your payouts in April, July, and October of each year.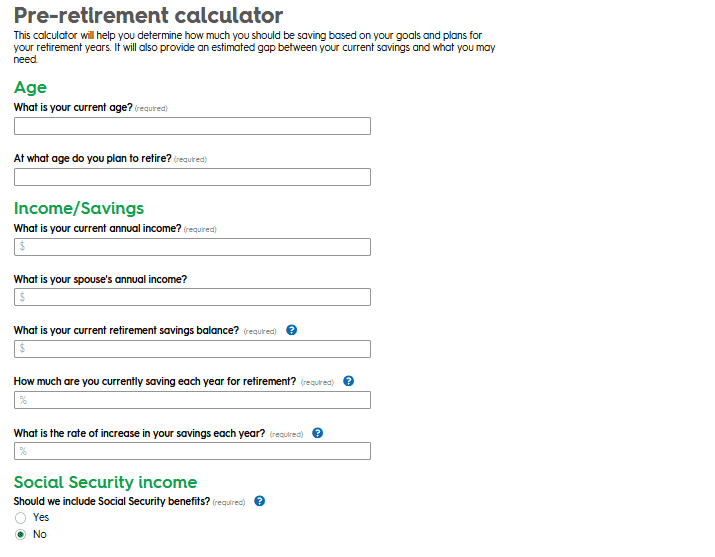 Securian Financial's website provides life insurance instructional information and free tools to help you calculate how much coverage you need, as well as the opportunity to make a payment, see your policy, and register a claim.
How to find the best insurance for your future retirement?
Almost all retirement plans provide a tax benefit during the savings period or when withdrawals are made. Traditional 401(k) contributions, for example, are made using pre-tax cash, lowering your taxable income.
To assure a financially secure retirement, it's a good idea to start planning early in life if you haven't already. Your wealth may expand tremendously by directing a percentage of your salary into a tax-advantaged retirement savings plan, allowing you to enjoy peace of mind throughout your so-called golden years.
Best retirement plans to consider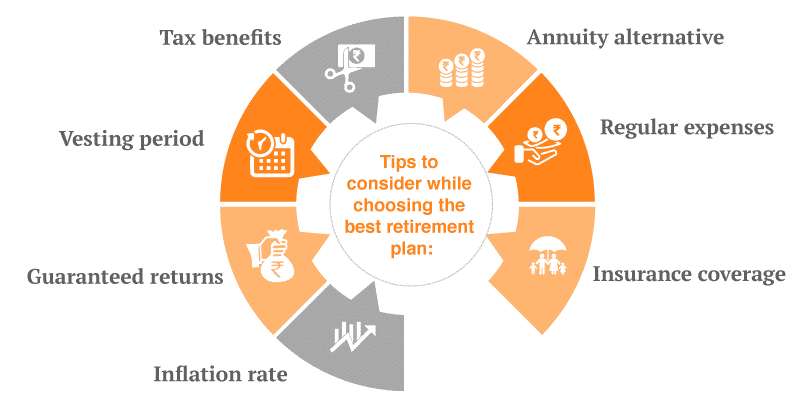 IRA
One of the most prevalent retirement plans is the IRA. An individual can open an IRA with a financial institution, such as a bank or brokerage business, to hold retirement investments such as stocks, mutual funds, bonds, and cash.
In 2022, individuals can contribute up to $6,000 to an account, while workers over 50 can contribute up to $7,000. Traditional IRAs, Roth IRAs, spousal IRAs, rollover IRAs, SEP IRAs, and SIMPLE IRAs are several types of IRAs.
DCs
Since their inception in the early 1980s, defined contribution (DC) plans, including 401(k)s, have dominated the retirement market. The 401(k) plan is the most common DC plan among businesses. Employees of public schools and certain tax-exempt organizations are eligible for the similarly structured 403(b) plan.
State and municipal governments are the most common beneficiaries of the 457(b) scheme. In 2022, the employee contribution limit for each plan is $20,500 ($27,000 for individuals over 50).
Solo-k
The Solo 401(k) plan, also known as a Solo-k, Uni-k, and one-participant k, is intended for a company owner and their spouse. Since the business owner is both the employer and the employee, firms can make elective deferrals of up to $20,500, plus a non-elective contribution of up to 25% of remuneration, for a total yearly contribution of $61,000.
Is there the best investment strategy for retirement?
Many employees have access to both a 401(k) plan and an IRA, which provides them with two tax-advantaged options to save for retirement, and they should take advantage of both. However, using your account settings intelligently to maximize your benefits may make sense.
One of your most significant advantages is that your company will match your retirement payments up to a certain level. 401(k) savings are essential to maximizing the company match. It's simple money that gives you a quick return on your investment.
Final thoughts
Securian has been in the insurance game for over 140 years, so their retirement plans can help you enjoy after-work life. Securian may be the perfect alternative for you if you seek high-rated coverage, particularly universal life plans.