What is the most accurate crypto tracker?
Is it safe to use?
How do I organize it?
We know how volatile the crypto market is. A price is low at one moment, and the next, it hits an all-time high. With the ever-expanding crypto world, it can be hard to keep track of the prices. This is where crypto trackers come in handy. They prevent you from any potential mismanagement during or after your investments.
Let's go over some of them that will help any trader track prices, gains, and losses. We will delve into the following key questions and provide more insight to set you on track.
How do I organize my crypto portfolio?
It is best to split your portfolio into different parts – by dividing it into high, medium, and low-risk investments. Try and maintain some stable coins as well. Make decisions only according to the current market situation as you never know what might happen next. Only invest in what you do not mind losing if something goes haywire.
Is it safe to use a crypto portfolio tracker?
Despite being undoubtedly beneficial, these tools come with some risks worth noting. Firstly, manual trading can be risky, and traders may not make the best decisions. Most trackers show market movements in real-time, which may lead them to make hasty decisions that result in losses.
Crypto markets are highly volatile, and we need more information than that depicted by a tracker before making decisions. However, they can be helpful and prevent such risks if you choose the right one. BitsGap is one of the automation tools that is gaining the spotlight increasingly, and we will shortly see why.
BitsGap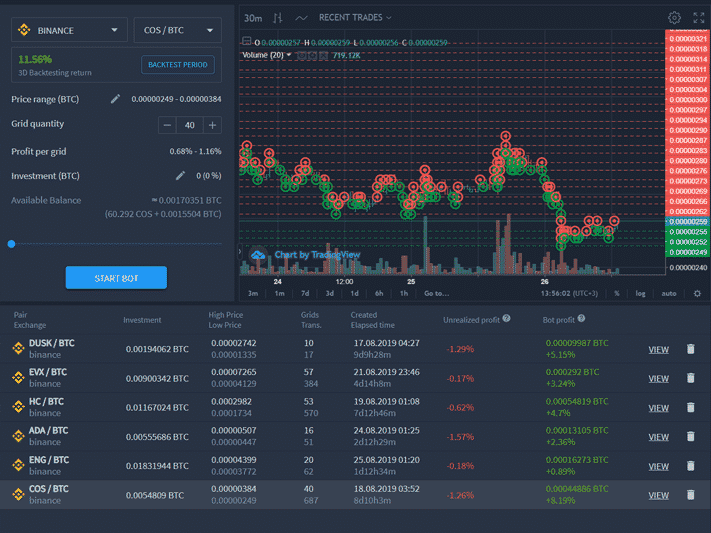 Features
BitsGap is simple and free to use, with everything under one roof. It lets you monitor your portfolio in real-time and is an automation service that surpasses others. It provides automatic tracking and allows traders to evaluate their results and performance over time on iOS, Android, or the web. 
Best for
If you need to track your history and see all your positions, whether open or close, in one window, this is the app for you. Its updated version enables traders to have more functionality and diversification related to their trading performance. It also has cloud storage for when you need to switch platforms.
CoinTracker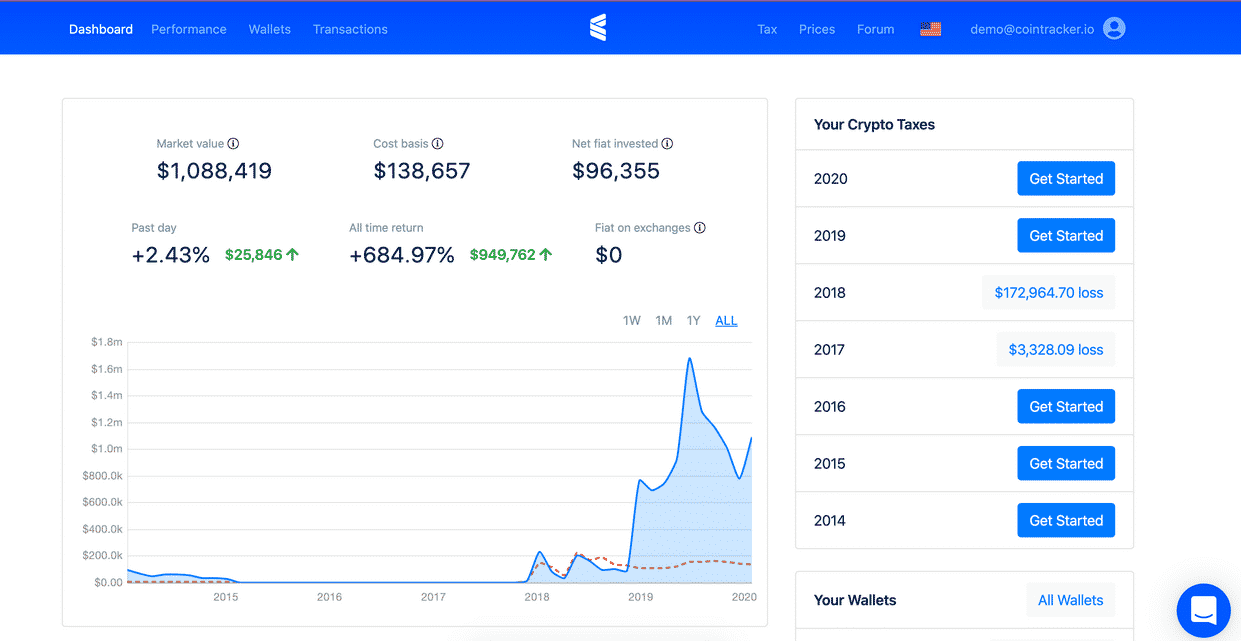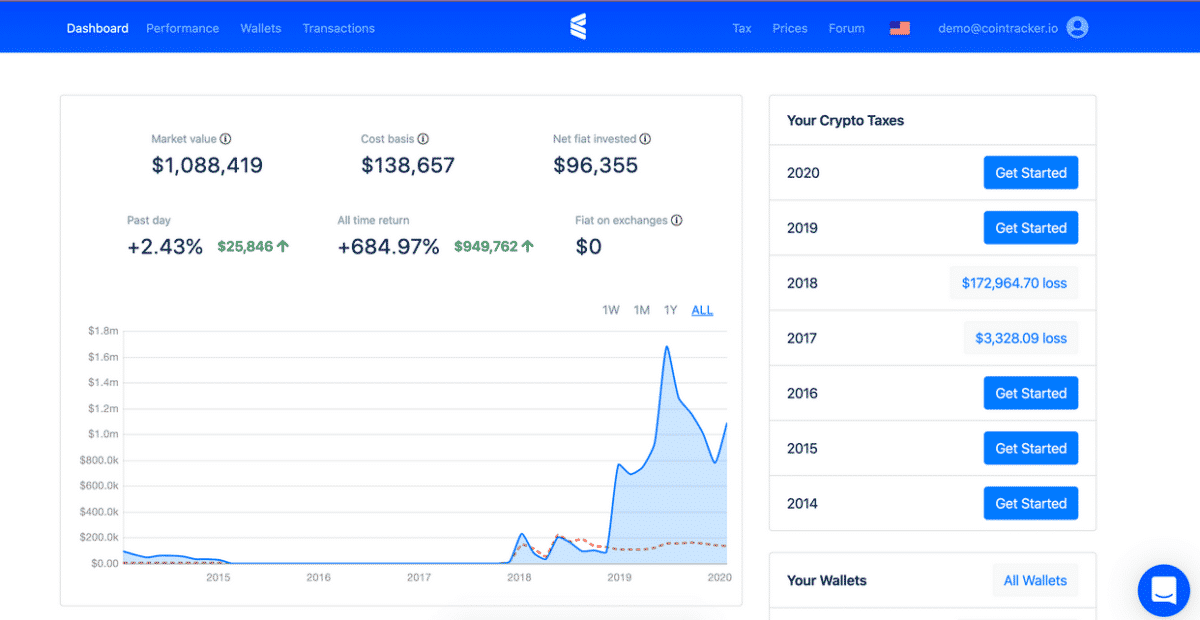 Features
An API key or CSV upload supports its transactions. You can track almost any investment of yours as CoinTracker supports more than 300 exchanges. In addition, it gives you the freedom to start free for five wallets and then later switch to a paid version for an upgrade.
Best for
CoinTracker has the outstanding ability to buy and sell more than ten thousand cryptos. Furthermore, it enables the user to see the market value in real-time. It also supports tax-loss harvesting.
CoinGecko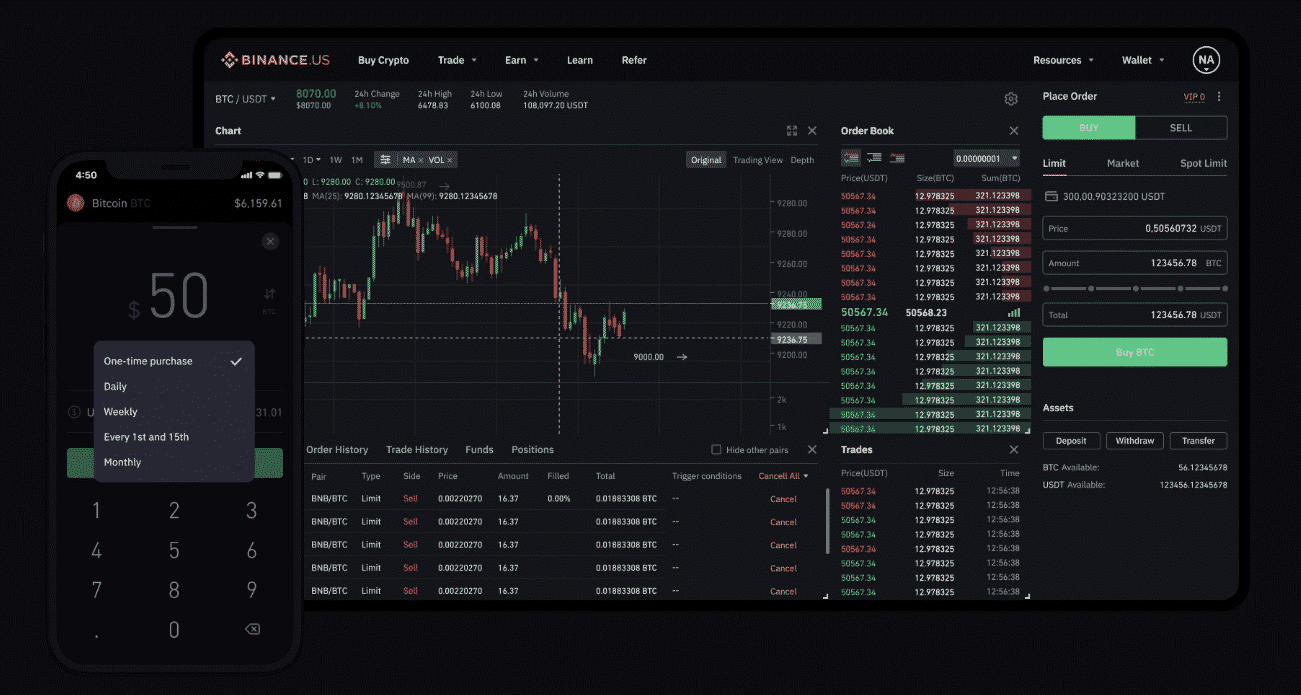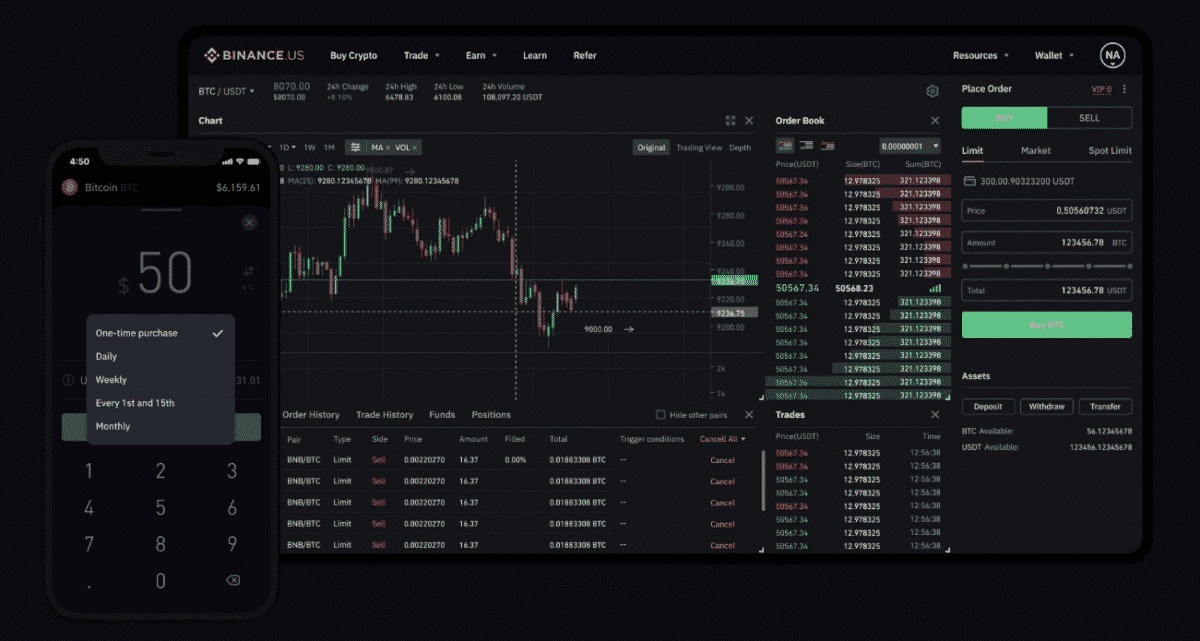 Features
You manually enter your details and information to avoid computer errors. You can create more than one portfolio as well.
Best for
This is especially useful for those traders who do not make transactions as frequently as one might expect a trader. In addition, it is completely free and lets you keep your investments private due to the absence of API entries.
CoinStats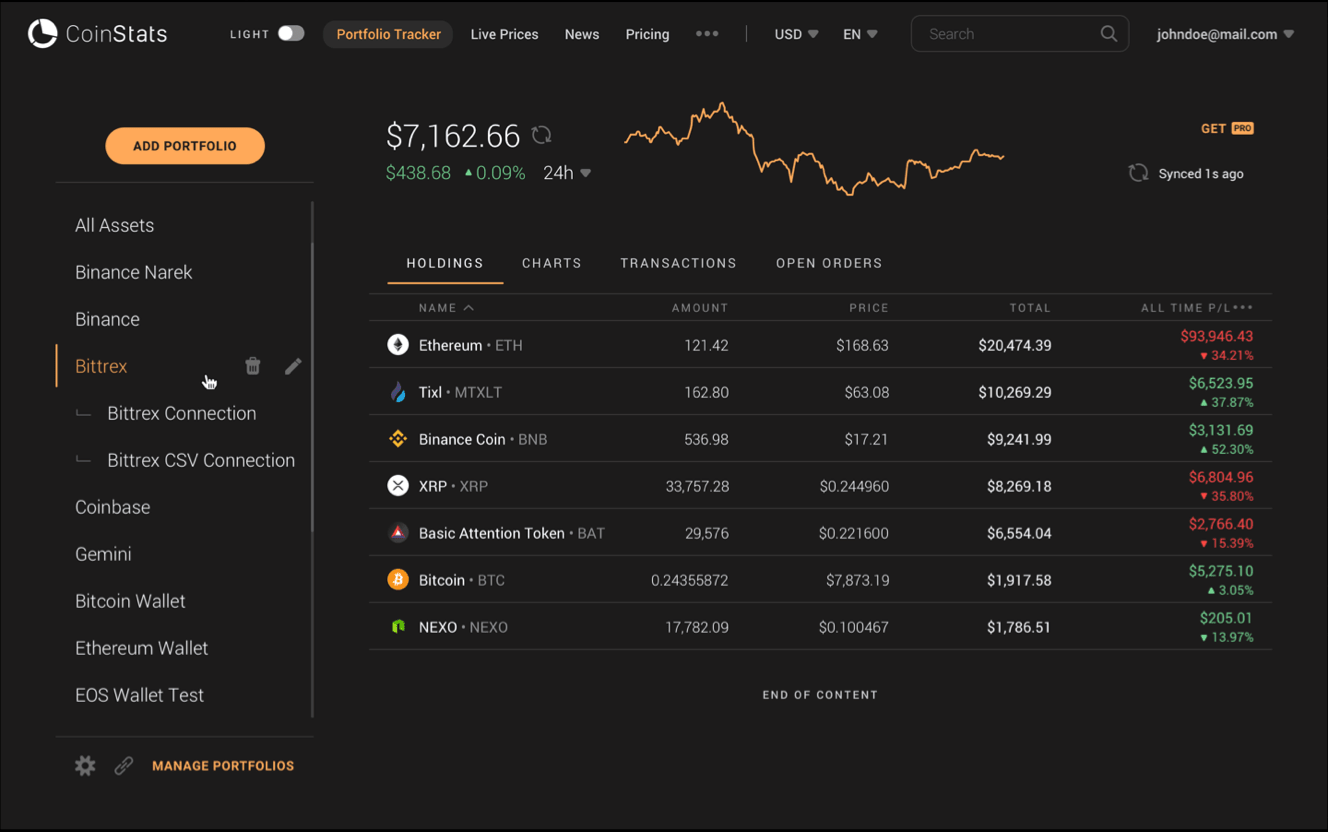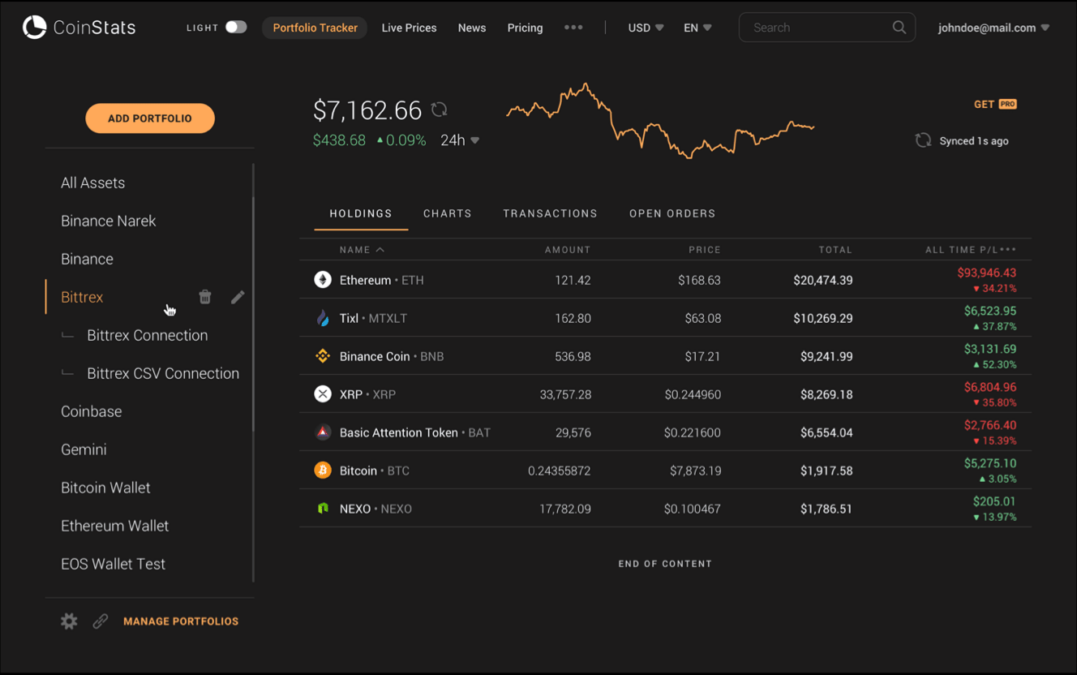 Features
This is the best across laptops, desktops, or mobile devices. It is massive and diverse, with DeFi assets. With CoinStats, you can have all your crypto data and portfolio on a single app. Moreover, you can gather unlimited wallets and exchanges.
Best for
This is best for enhanced security measures. It lets you track your gains and losses from the ease of your mobile phone. It also shows you unique and trending insights for best performance.
Delta Exchange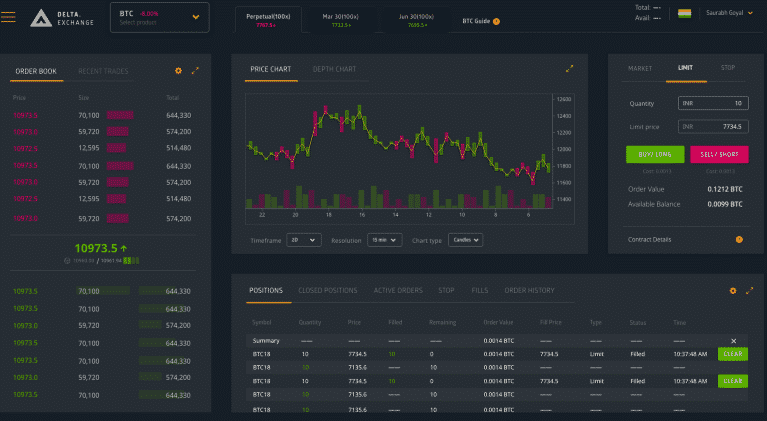 Features
It is known as one of the best places to keep a tab on your portfolio. In addition, Delta Exchange lets you manually review the withdrawals, so hacking possibilities are reduced drastically.
Best for
This is the best mobile app for crypto and allows you to divide your account into further portfolios. In addition, it has enterprise-grade security, which means that your information is safeguarded. It is available for iOS and Android both.
The best portfolio tracker: what features should it have?
Before you choose, have a look at its features and make sure it has at least some of the following:
It should have an intuitive design, which updates as the application updates to keep things fresh and new. Also, make sure the user interface and user experience are remarkable but straightforward.
Some trackers are more user-friendly than others. Pick the one that suits your needs and is easy to understand and use.
There should be cross-platform compatibility, meaning that the app should be available for any device, be it iOS, Android, or desktop. Cloud storage in such a case would prove beneficial.
There are other features that you must look out for as well, such as the number of currencies supported, presence of dashboards, ability to sync across devices, number of supported exchanges, and customer support features, to name a few.
Final thoughts
After going over five trackers and then discussing what features are required for the best tracker, BitsGap stands out. It is not only available on various platforms but is also automatic, with cloud storage and syncing capabilities. It also has advanced analytics, such as history analytics, performance analytics, etc. It works with some of the largest crypto exchanges in the world and enables you to make a transaction as efficiently and smoothly as possible. Last but not least, it is simple to use and allows a market participant to track their transactions as easily.