What is a Chip savings app?
What is its pricing?
What are alternatives you can try?
Do you think you may need financial assistance? A new app is released every day or week that claims to improve your money. The Chip app may be ideal for you if you're searching for a novel approach to saving money. This free app automatically accumulates your savings.
What is the Chip saving app?
It is an automated saving app for your phone or tablet. It will regularly transfer small sums of money from your current account to a Chip account, using artificial intelligence to estimate how much you can afford to save.
The idea is that you won't feel any difference in your daily discretionary money, but before you know it, you've built up small savings account for yourself.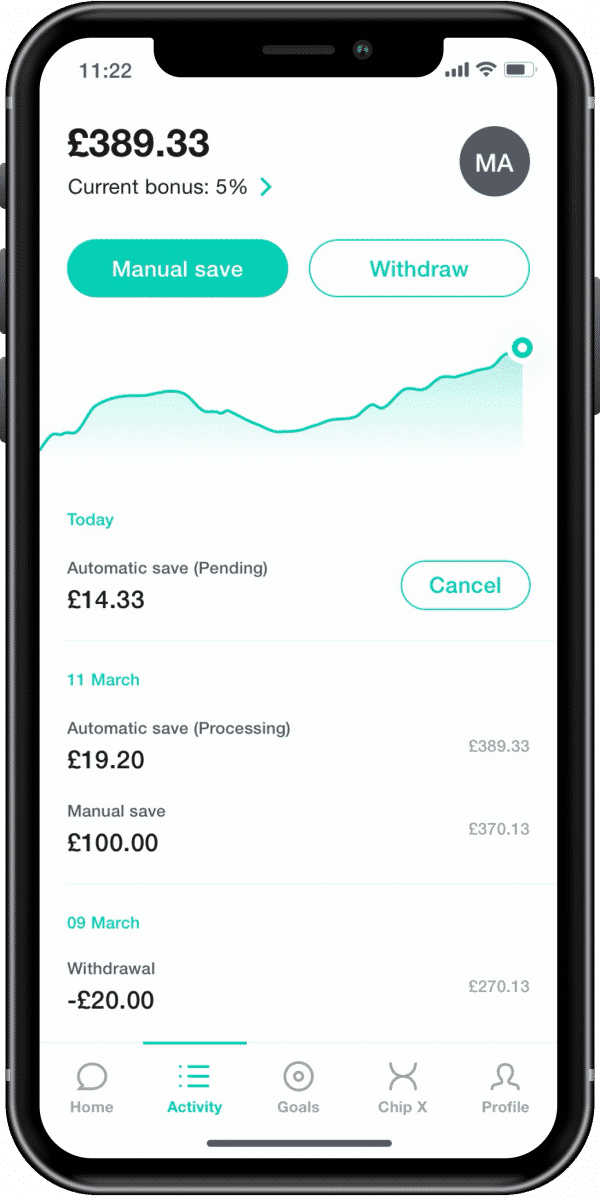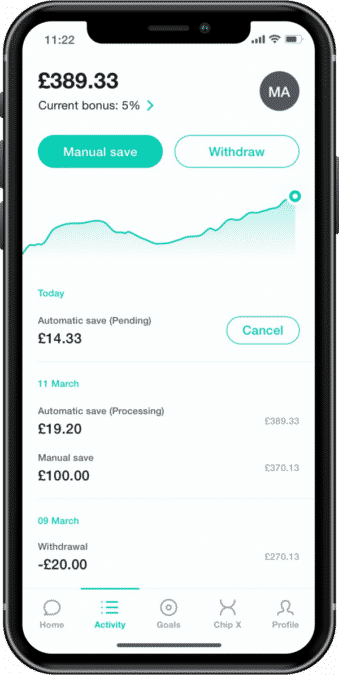 It is best suited to people who want to save minor amounts of money or lack the financial discipline to set money away each month.
Chip security
Because the program works with fully regulated partners to utilize Barclays e-wallet accounts, the monies you save to your Chip account are secure. As a result, the funds are subject to FCA oversight.
Chip pricing
Chip
This is the free level and the one selected by default when you join up.
ChipX
There is a price of £3 for this. It is charged every 28 days. So you pay 13 lots in a year, not 12. My review will not look at these features because they are only worthwhile if you are willing to buy, and even then, they may not be the best choice for you.
In addition to free services, ChipX users receive the following:
Lower investment fees: 0.25% rather than 0.5% if you invest via the basic plan.
Obtaining access to specialized investment funds.
Chip features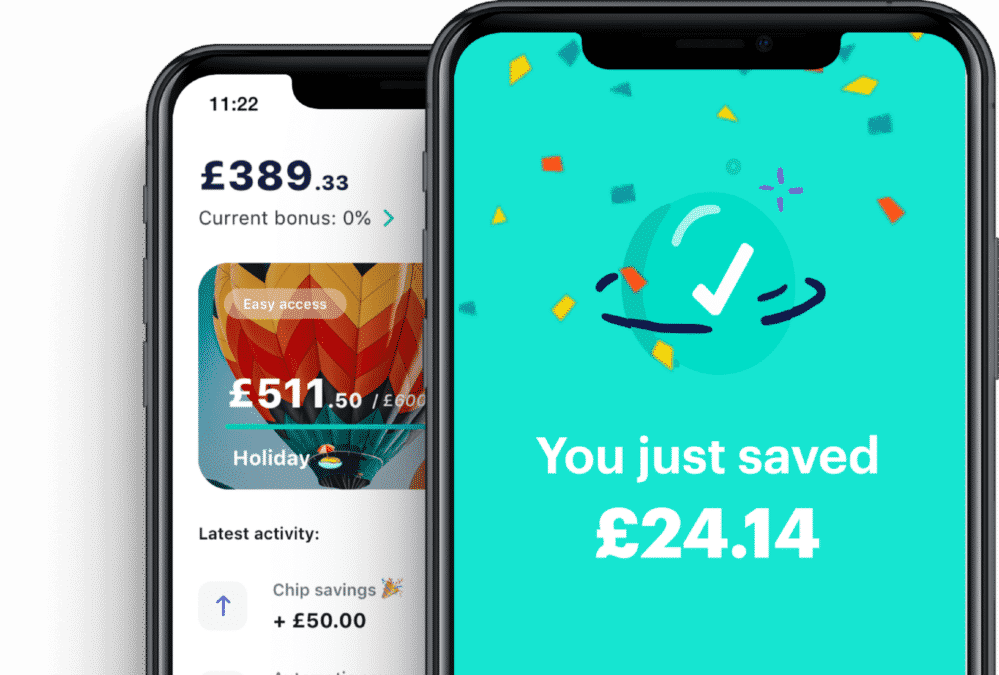 The free regular membership will provide a slew of benefits, including:
FSCS-eligible savings accounts with partner banks
Cash deposits up to £85,000 per savings account
Compounding interest paid every day
Amazing rates are brought to you negotiates with banks to get even better rates
Unlimited penalty-free withdrawals from Chip's easy-access accounts
Auto-saving technology
Savings objectives to help you remain on track
Funds for ethical and clean energy
Fund for emerging markets
Actively managed mutual funds
Innovative new funds
Chip ratings
Currently, it has 4.5 rating stars out of 5. One of the reviewers had written that she was able to save money for her dream holiday for the first time in her life. Customers like how simple the app is to use and the excellent customer support. However, many are dissatisfied with the fees associated with specific operations.
Chip advantages
Its ability to amass savings automatically without any effort on your side and without feeling as though you have fewer dollars accessible.
You may also tailor your savings by putting aside more or less money and retrieving it anytime you wish. The app also incorporates live chat customer service, FCA regulation, bank-grade security, and 256-bit data encryption in the program. It has already saved consumers £5 million thus far.
Chip alternatives
If you haven't liked what you've read so far about Chip, there are a few more programs you may try.
Albert
It is a money-saving tool that keeps track of your income and expenditures. When you download Albert on your devices, you'll also get tips on saving money in certain areas, such as canceling a subscription you don't use much or cooking more often instead of dining out.
Albert also allows you to send messages to money experts, which may help you make more educated spending decisions. For example, you might be able to ask an expert whether or not you should make a specific purchase depending on your budget.
PocketGuard
It lets you keep track of your spending and remain on track with your budget. In addition, this software tracks your transactions depending on how you set up your budget, so you'll be able to see if you're about to go over budget or if you're in good financial shape.
PocketGuard also gives tips on cutting your spending if necessary, which can assist you in better managing your cash. There's also a tool that lets you know if you can afford to buy anything based on your budget.
You may use this app to avoid making colossal credit card transactions or incurring unexpected fines that drive you beyond your budget.
YNAB
You need a budget, often known as "YNAB," has a cult-like following of die-hard admirers. Instead of using typical budgeting methods, you create a budget based on your revenue, giving each pound/euro/dollar its task.
These occupations cover everything from essential living expenditures to debt payments, savings, and investments. The advantage of leaving no incoming funds unaccounted for is that you must consider every pound/euro/dollar you receive and spend. It might not be very comforting at first, but you'll grow accustomed to it!
Ibotta
Ibotta guarantees cashback whether you purchase in-store, online, or when traveling or dining out. There are no discounts to keep track of. Instead, before you go shopping, you search the app for deals you like, then afterward, you upload a snapshot of your receipt. You may also use a loyalty card in-store or a recognized debit card through the app to purchase the item.
Does the Chip app work?
It is an innovative technique to enable individuals to begin saving money by leveraging technology at their fingertips. We feel this is aimed at a younger population familiar with their smartphone's chat programs and who wants to start saving money.
If budgeting and saving are tricky for you, the app might be a simple and perhaps free solution. You won't have to think about how much to save or when since the software will do it for you.
It enables you to set and achieve savings goals without doing the math. Chip is a fantastic app for boosting your saving habits and putting money aside for a well-deserved holiday.