What is the YNAB saving app?
Who is the app best for?
What app is similar to YNAB?
Budgeting is critical to financial success. Without understanding where each money goes, you will not know which area you must improve on. With the advent of budgeting applications, keeping track of expenses has never been much more accessible. One familiar name in this industry is YNAB, which stands for "You Need a Budget."
Making its debut in 2004, YNAB helps users make a budget and save money. YNAB stated that users kept more than $600 in just two months of using the app. In the first year of use, users save more than $6,000.
If your current budgeting method is not working, try out YNAB. Some people claim that the app can help you get out of debt if you are serious about it. However, you need to pay the price upfront to achieve that goal, as the app is not available for free.
This article talks about the features, advantages, security, pricing, and ratings of YNAB. After reading this post, you should be able to decide if this app is for you.
What is the YNAB saving app?
YNAB is a paid budgeting application. While other apps track your expenses, YNAB helps you design a budget plan. The app encourages you to use all your money, such as for debt payment, expenses, and savings.
YNAB is available in the Apple Store (for iOS) and Google Play (for Android) as a mobile phone application. For iOS users, the app works on iPad, iPhone, Apple Watch, and iPod Touch. In addition, YNAB supports Amazon's Echo and Alexa devices. You have plenty of choices in terms of the platform, so you should use one that fits your budget and routine. The mobile app interface looks like the image below.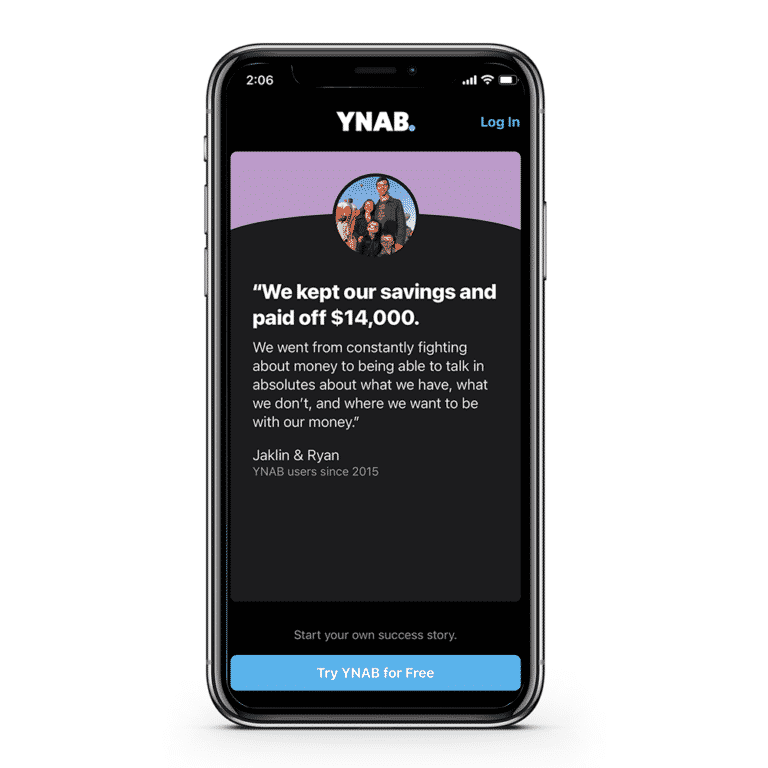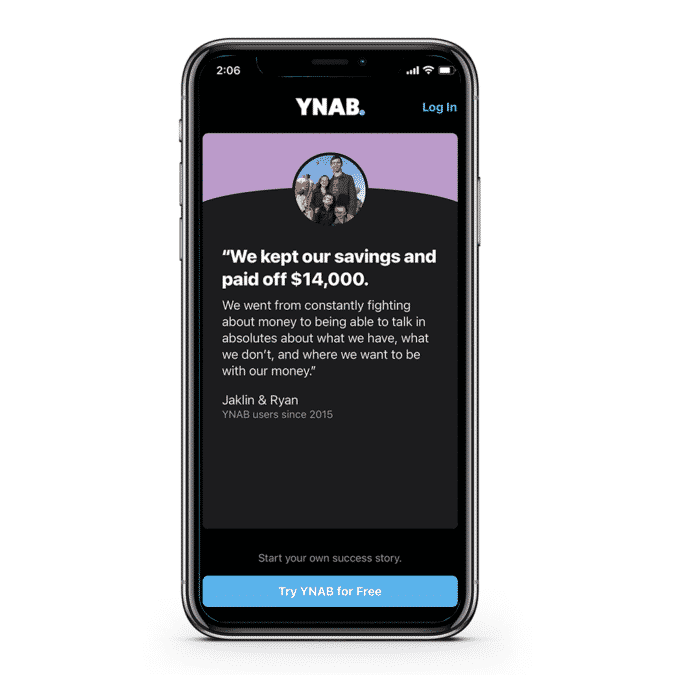 YNAB security
Customers regard the security of their personal and financial data as a top priority when using third-party services. To protect your data, YNAB makes use of industry-standard security practices. Some of these security mechanisms include access control, encryption, and other technical measures. If you are concerned about processing your personal and financial data, YNAB's support team is just one email away.
YNAB pricing
As a paid app, YNAB is a bit expensive. Your options include an $84 yearly subscription or an $11.99 monthly subscription. However, YNAB guarantees a 100-percent refund if you find the app and its features wanting or less satisfactory. This shows YNAB's confidence in the product.
If you are not ready to subscribe, you can use a trial version free for 34 days. Using the app for this length of time is enough for you to decide what you need. Signing up for a free trial will not require your credit card information.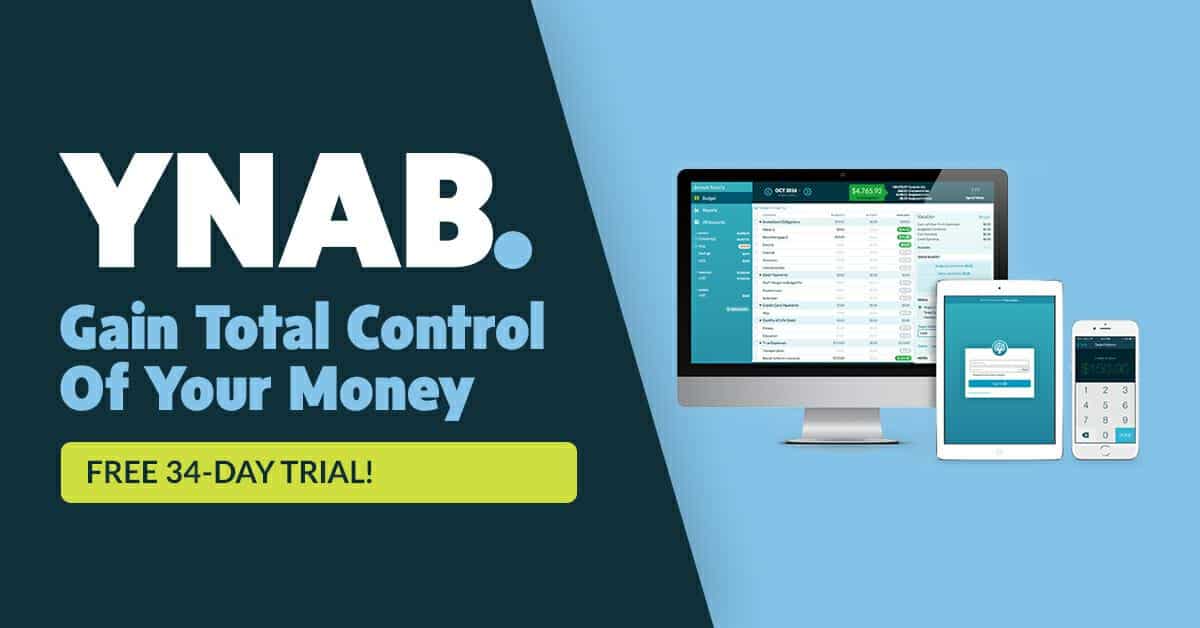 YNAB features
YNAB provides a lot of features aimed at helping you gain control of your finances. We cover three features in this section.
Zero-based budgeting
Zero-based budgeting is a feature that makes YNAB different from its competition. With this approach, you count your money first, although not manually, and allocate it for debt, bills, savings, etc. Do this until you have nothing left to apportion.
Whenever you earn an income from whatever source, allocate all income without thinking about the next income. This method of budgeting teaches you the value of taking charge of your finances. This will make you wise and responsible when making decisions about your financial future.
Saving money for future expenses
YNAB encourages you to consider and prepare for large expenses that occur infrequently. These expenses are those you expect to come in the future. Then you treat those expenses as monthly expenditures. If you plan or expect to spend $600 in the next Christmas season, you can already start preparing from January. When you put $50 into this budget every month, you are sure to have the money when December comes. This will make your Christmas celebration less stressful and more enjoyable.
Building good money habits
YNAB teaches you to think about each expense carefully, consider its importance, and how you can direct more funds to save and invest. Of course, be aware that you must address high-interest debts first before you can do saving and investing in earnest. To make this possible, you have to reduce your allocation for wants, and even needs, to take care of your debts. Among the things you will learn through YNAB are the four rules. See the picture below.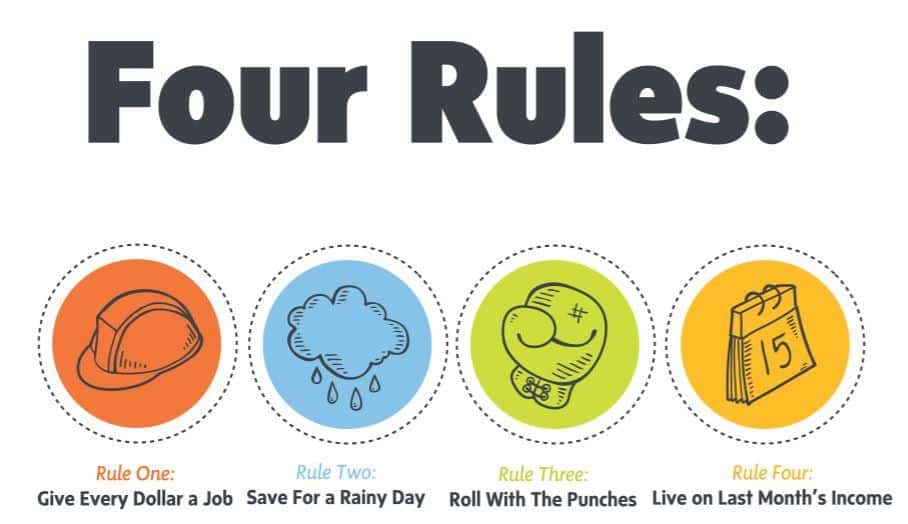 YNAB ratings
At the time of posting, below are the ratings of YNAB:
Apple Store: 4.8 out of 5 stars (from 29,000 users).
Google Play: 4.1 out of 5 stars (from 6,800 users).
YNAB advantages
You can enjoy multiple benefits out of using YNAB, such as the following:
Active approach
Before you start spending money, YNAB prompts you to associate each dollar to a budget type. This active approach makes you a better money manager.
Personalization
YNAB designs a budget with corresponding categories. You must assign money to a category. You are free to edit the categories, though. You can rearrange the categories, add new ones, and even delete existing ones. Keep whatever makes sense in your budgeting. See an example in the picture below.
Easy tracking
The app can track your old and new expenses automatically. To do this, you have to establish a connection between your bank account and the app. This is optional. Alternatively, you can encode transactions in the old, manual way. Whatever method you choose, the app will show you how much money is available for each budget category.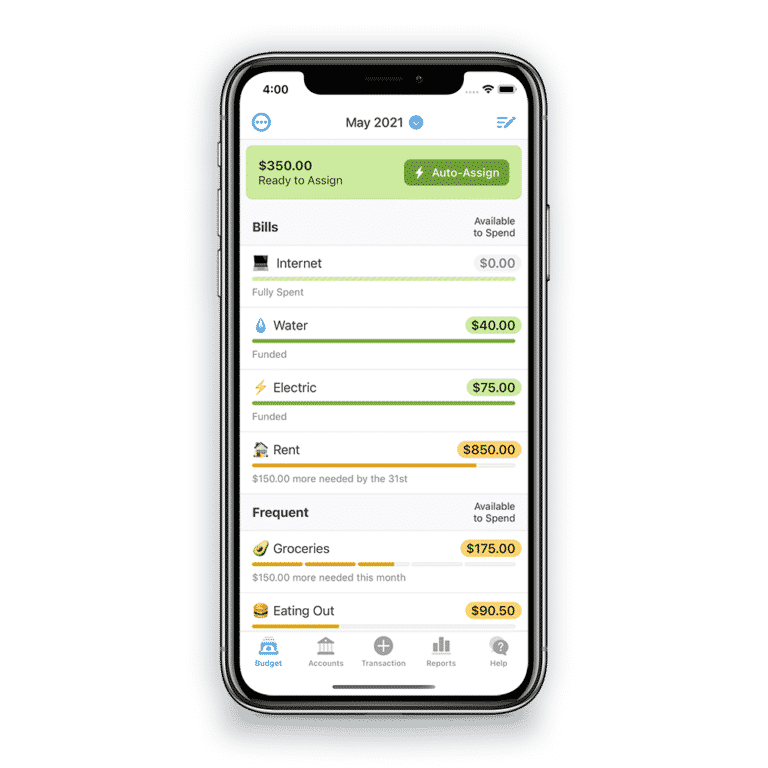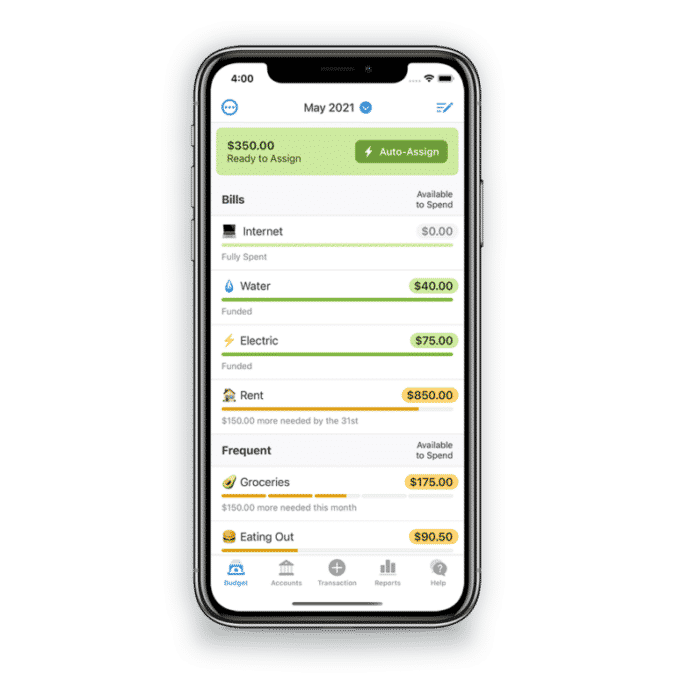 YNAB alternatives
There are many other budgeting apps in the market besides YNAB. We present three of the best alternatives below.
PocketGuard
The PocketGuard app will give you a bird' eye view of your cash flows. This will help you devise a strategy to be able to save more money every month.
Albert app
Launched in 2015, the Albert app is a multi-purpose product. Apart from saving money, it can bring your accounts together in one place for easy reference. Investing is another crucial feature.
Wally app
Wally app can help you achieve your financial objectives. With this app, you can create a budget and monitor all your accounts and expenditures.
Does the YNAB app work?
Compared to other options, YNAB stands out due to its revolutionary approach to budgeting. As such, it has already helped a lot of people. The main challenge faced by users is the learning curve involved when learning to use the app.
Another downside is that it is not available for free. The good news is that a free trial is available. You can try it for 34 days without paying a dime. This time is enough to decide if it is what you are looking for.