Can I use Truebill freely without paying a dime?
Does Truebill work?
Is my personal and financial information protected with this app?
Many people see financial automation in a good light. With automation, you can save time and effort on repetitive tasks such as paying bills and saving money. One app that advances financial automation is Truebill.
It has been helping users save around $500 yearly by terminating unused subscriptions. From its inception, the app managed to help users save over $50 million in total.
When you subscribe to any service, you likely keep paying for the service even if you have already stopped using it. This is due to automated billing. Truebill can cut unneeded subscriptions in your stead, saving you a lot of money in the process.
If you want to know if this app works, you will find the answer in this article. We will cover some features, security, ratings, and other exciting facts about this app. Keep reading through to the end.
What is the Truebill saving app?
The main goal of Truebill is to promote saving habits and financial literacy. You can enjoy the app's cool features for free, particularly the powerful tracking functionality. If you want more features, go for the paid version.
While the app has a lot to offer, bill repudiation is the service where it truly excels. If you are wondering if this service works, the short answer is it does work. However, there is a cost involved, and you have to pay for it upfront. Truebill's interface looks like the image below.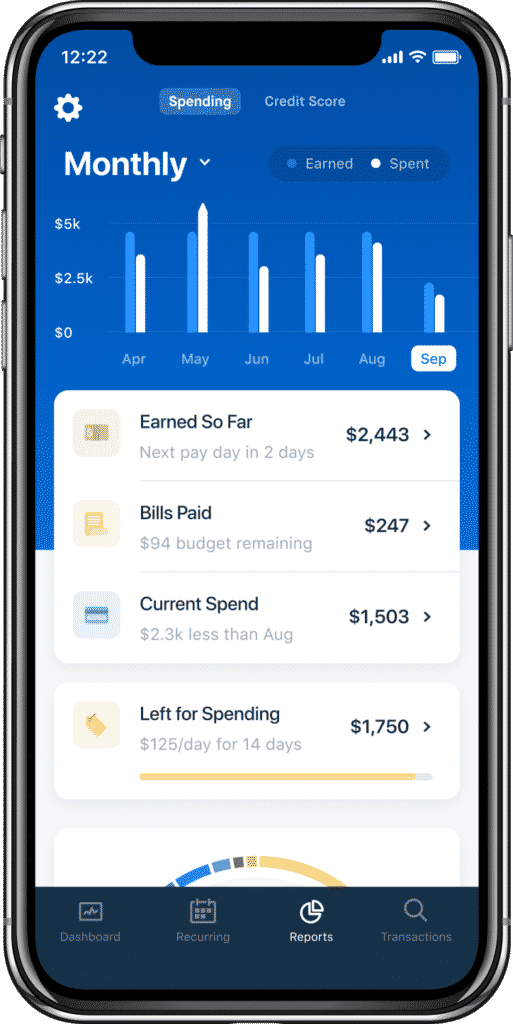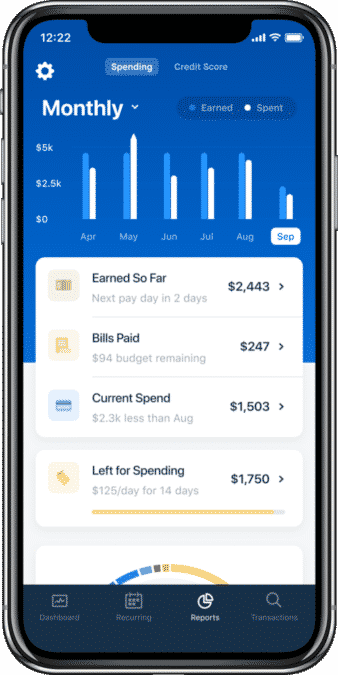 Truebill security
It uses read-only access to your connected accounts. As such, it can read information but cannot edit or delete anything. What he can probably see is some amounts of money in your financial accounts. However, he cannot move funds out of those accounts. Because of this, even if a hacker manages to break into your Truebill account, he could not steal any funds.
Truebill employs 256-bit encryption, regarded as the gold standard in information security. It partners with a third party to establish a connection to bank accounts. This third party is Plaid, a renowned financial services company known for providing secure platforms to fintech companies.
Truebill pricing
Truebill is downloadable for free from Google Play (for Android users) and App Store (for iOS users). Once installed, you can use the product completely free. To enjoy more features, upgrade to the paid version.
The paid version costs from $3 to $12 each month. Once set in place, Truebill will charge you automatically every month, renewing your subscription simultaneously. You can terminate the service anytime.
One main feature of the paid version is bill refutation. If Truebill manages to arrange a discounted rate with a biller, it will take out a part of your savings on cost. If it fails, you will not pay anything.
Truebill features
It contains a lot of helpful features, even with the free version. We present three cool features in this section.
Take control of subscriptions
You should not spend money on unneeded subscriptions. Truebill can monitor your subscriptions and cut them if needed without your direct intervention.
Be on top of your expenses
The app will provide a breakdown of all expenses so you know where each dollar goes. This way, you can see which part of your budget plan needs improvement. Truebill will even send you an alert if something needs urgent attention.
Automate savings
Truebill can automate your savings. First, it will look into your spending and saving habits and figure out the pattern. Then it will save the correct amount on the correct schedule.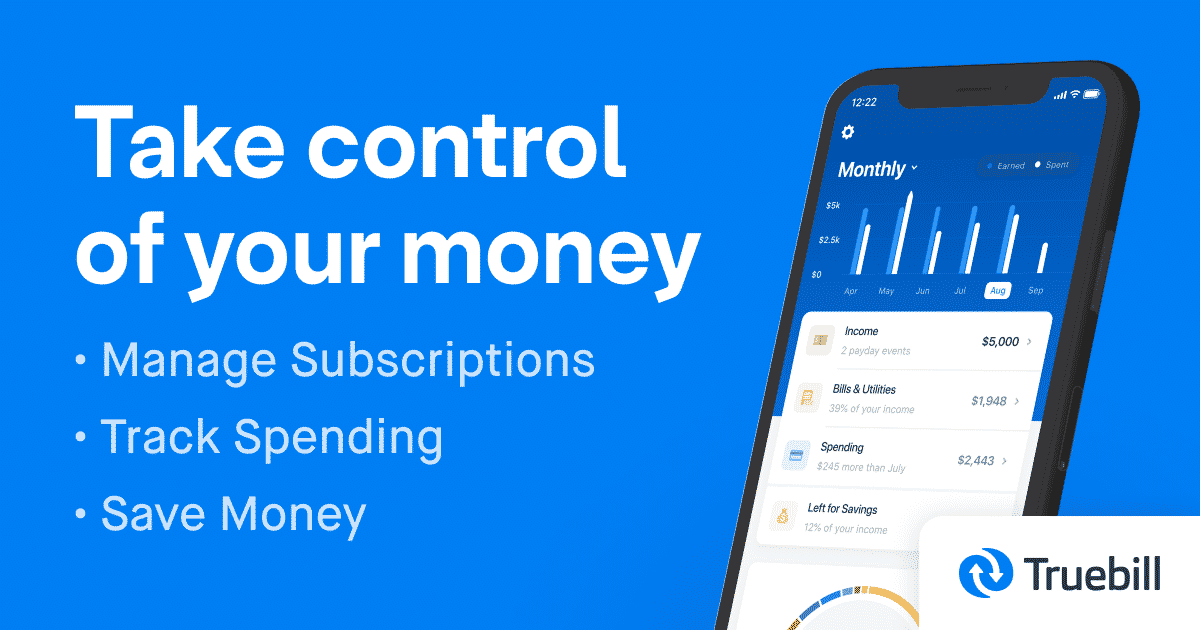 Truebill ratings
Truebill got an overall rating of 4.2 out of 5 stars from trustpilot.com. While you can read negative reviews about the app, particularly about customer support, most users are satisfied. Out of the 528 users who left feedback, 81 percent said that the app works well.
Truebill advantages
Truebill provides many benefits to users. We provide two advantages here.
Financial tracking
Users say Truebill is one of the best cash flow tracking applications around. Plus, expense tracking can be done quickly. On the dashboard of the app, you can see your cash flows within the month. See the image below.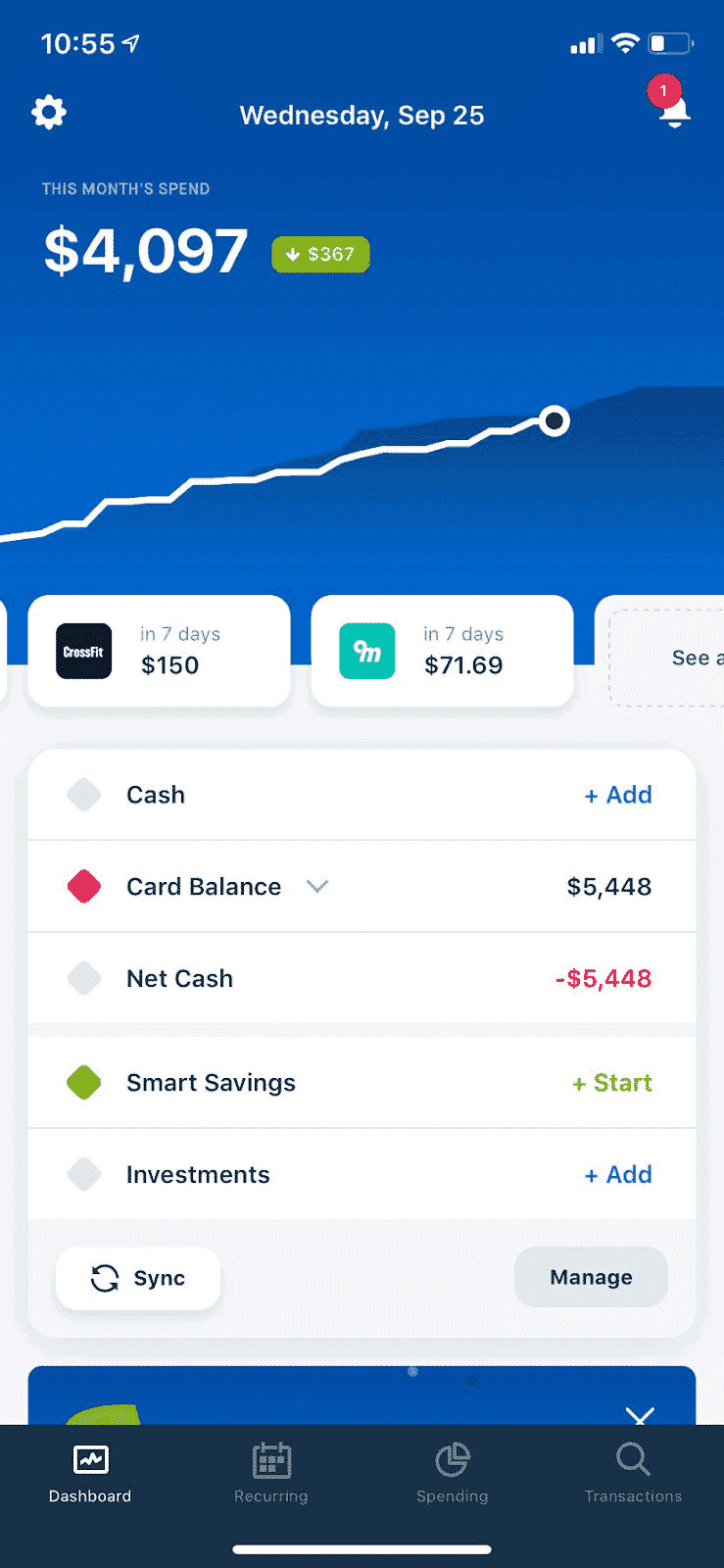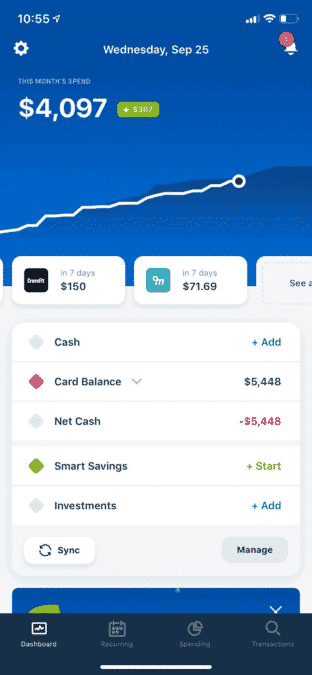 Records of your expenses month on month are available in the Spending tab. You can view all transactions here. If you need details of certain transactions, you can do a quick search. See the picture below.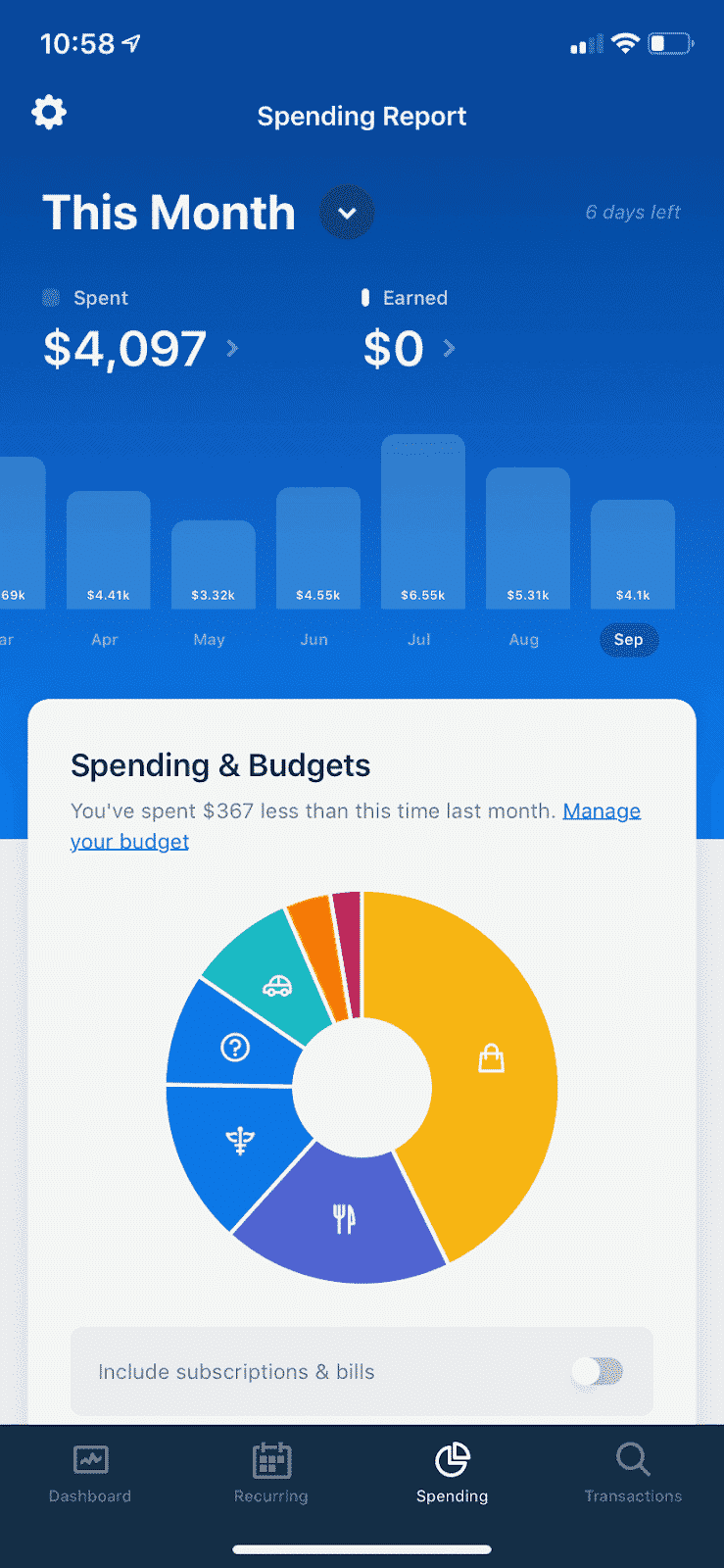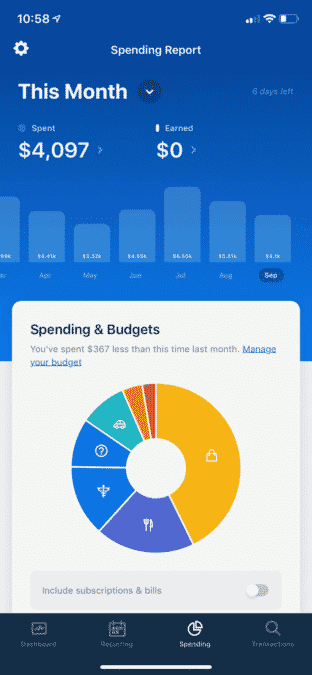 Budget creation
On the dashboard, select "Start a Budget" to start creating a budget. Analyzing the connected accounts, Truebill will try to determine your cash flows each month. If the figures are incorrect, you can adjust them as necessary. Based on your earnings, allocate the amount you want to spend. You will define this by specifying the "Spending Goals" value. Next, you must put all expenses under a category.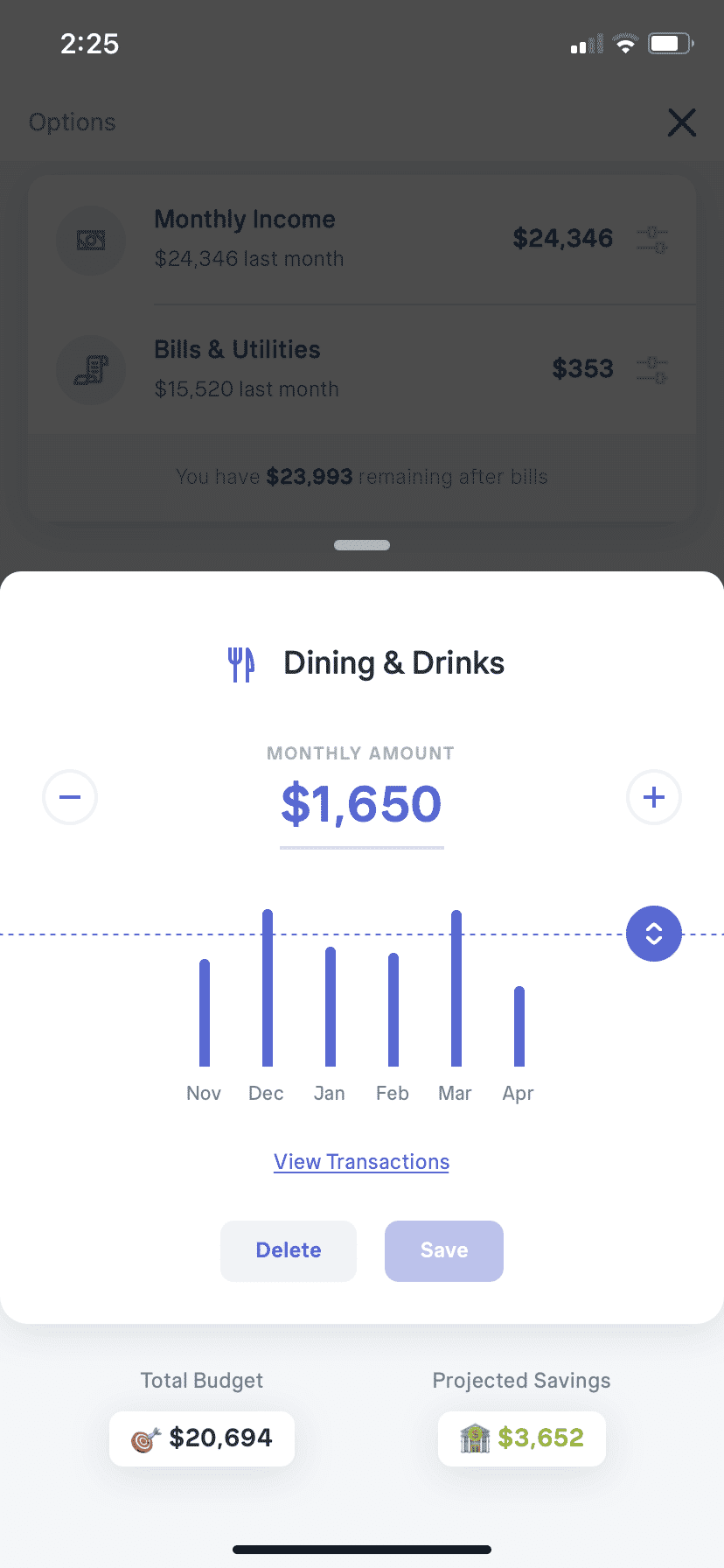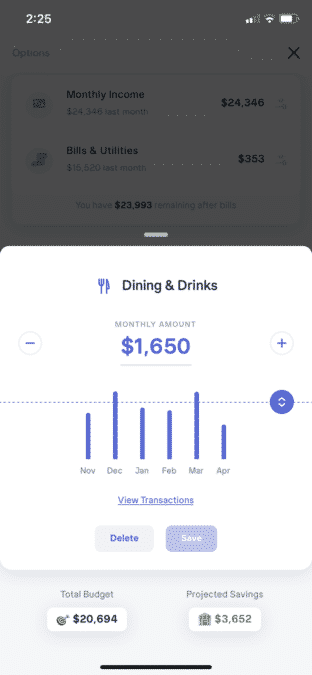 Truebill alternatives
Many other budgeting and savings apps work like Truebill. We list down three Truebill alternatives below.
Recur app
It monitors all your subscriptions, so you know which money covers which expense.
Bobby app
It tracks your recurring costs. It will put subscriptions on the radar and remind you of an upcoming due date.
Trim app
It is a free app and works quite similarly to Truebill. It does not charge you a fee when it terminates a paid service, but it will take 33% of your savings when it succeeds in arranging a lower rate.
Does the Truebill app work?
Since many of us spend money on subscriptions instead of one-off purchases, apps like Truebill are highly beneficial. Truebill gathers insights about your subscriptions and finds a way to get you lower rates or stop unnecessary services altogether.
It is not easy to say if the paid version is worth it. The free version works just fine for most users. If you want to avail of the cancellation functionality, here is a tip for you. Consider getting a paid version. After a while, you can go back to the free version to save costs.