What does metaverse mean?
What is the value of metaverse crypto?
What factors to consider when buying metaverse crypto?
The world that we know is progressively migrating into the metaverse. Various companies have already established virtual offices where they frequently rendezvous and virtual host activities.
For instance, New York-based art firm Sotheby's created in 2021 a virtual model of its London office in Decentraland, a game built on blockchain. The office puts on display a massive gallery of digital art that users can purchase.
Metaverse crypto drew a lot of attention after Facebook changed its name to Meta. The company forgoes the old name, thinking it is focusing on one product. Coming from the term "metaverse," the new brand Meta embraces the idea of virtual reality and community. This development is only one of the many changes happening in the metaverse.
With this trend, metaverse coins could see a lot of growth in the years to come. To take advantage of this new opportunity, you can start investing in metaverse tokens. If you do not know what to buy, we present our top five picks in this post. Use this as your guide in your search for the best metaverse investments.
What is metaverse?
It is an exciting virtual environment that has financial and social aspects. By using blockchain, the metaverse is able to gain access to the crypto sphere. This facilitates the exchange of virtual items into something with real financial value.
The success of the metaverse is attributable to multiple factors. These include the utilization of blockchain, social media interconnectivity, the inherent allure of playing online games, and the engaging nature of virtual reality. These factors align to make the metaverse the next big thing after the internet, blockchain, and gaming.
What is the value of metaverse?
Whether the metaverse succeeds or falls short of reaching its full potential as envisioned by many, it could make a difference in how people relate to the virtual world. The combined experience of users might open up opportunities for artists, gamers, and creators like the way NFT does. It might not only reshape digital content creation, but it could make a reinvention.
Metaverse could grow into a multi-billion, or even multi-trillion, dollar industry like the financial markets. Who knows, metaverse could become a place where people go-to to work, commerce, or entertainment?
Experts do not see the metaverse as simply an annex of the thing called the internet. Instead, they describe it as a replacement. In the past, blockchain was built on the foundation of the internet. Today blockchain and decentralized apps underpin the metaverse.
Five best metaverse coins to buy
Below are some of the most popular metaverse tokens currently in existence. While one of them is a little pricey due to its mainstream use, the four others are relatively cheaper for an average investor.
TheSandbox (SAND)
Price: $2.51
The SandBox is a game based on blockchain that uses its token named SAND. This token allows users to buy, sell, and mint NFTs, specifically virtual real estate. It operates on the Ethereum platform, and this can be good and bad for the crypto.
The good side is that Ethereum is very secure. The wrong side is that Ethereum charges high network fees on crypto transactions. That is one disadvantage you must know if you want to invest in this crypto. Despite this shortcoming, many investors still consider SAND as the foremost metaverse token in their portfolios.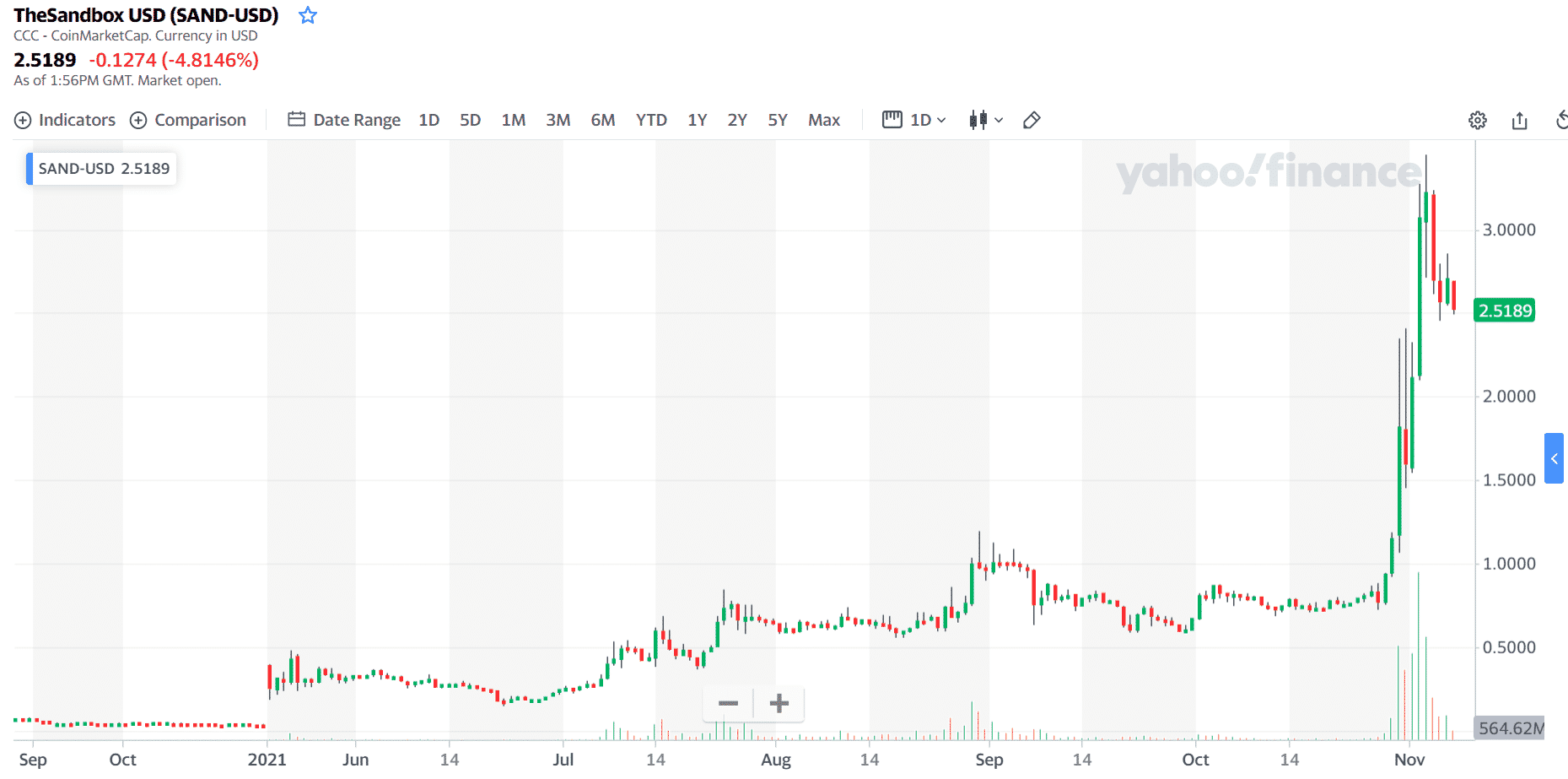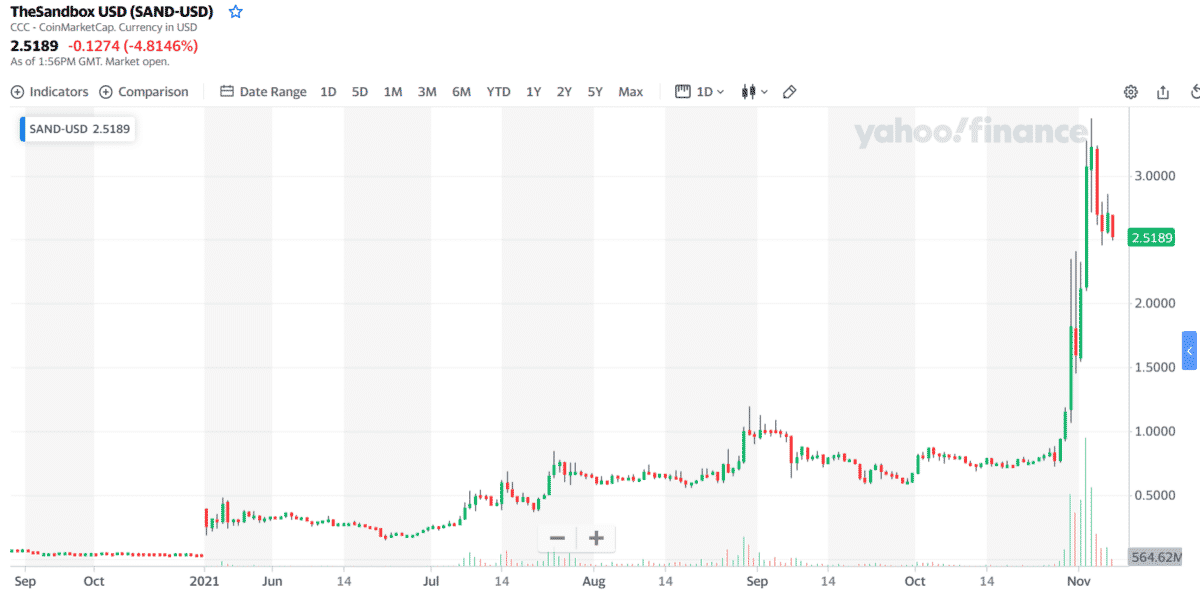 Decentraland (MANA)
Price: $2.70
Introduced in 2015, Decentraland simulates the physical world. It embodies the very meaning of the term metaverse. When you play this game, you can leave the current world behind and enter an entirely new environment where you can do virtually everything. Some of the things you can do are play games, join virtual events, make friends with other users, engage in digital trading commodities, and others.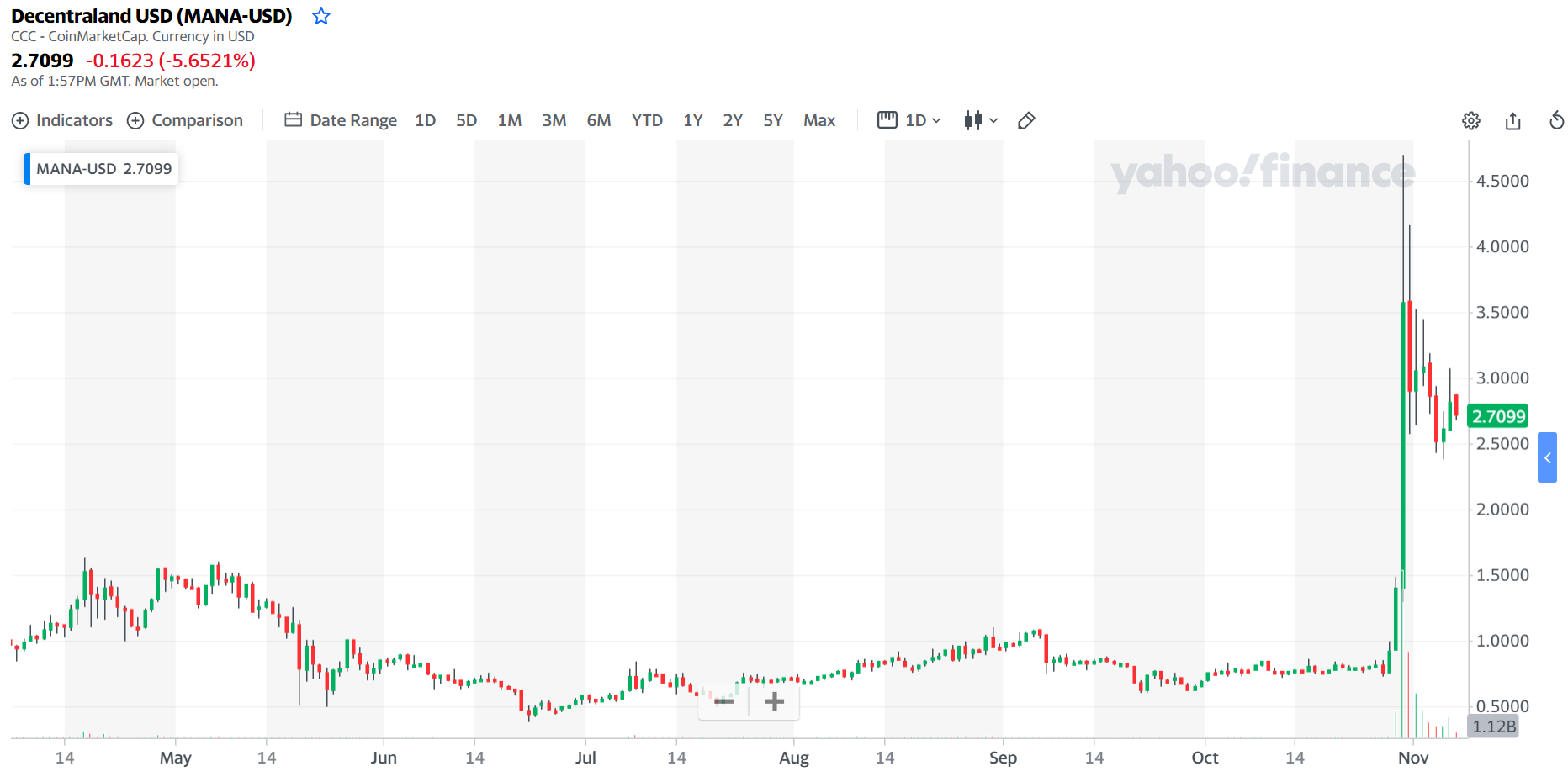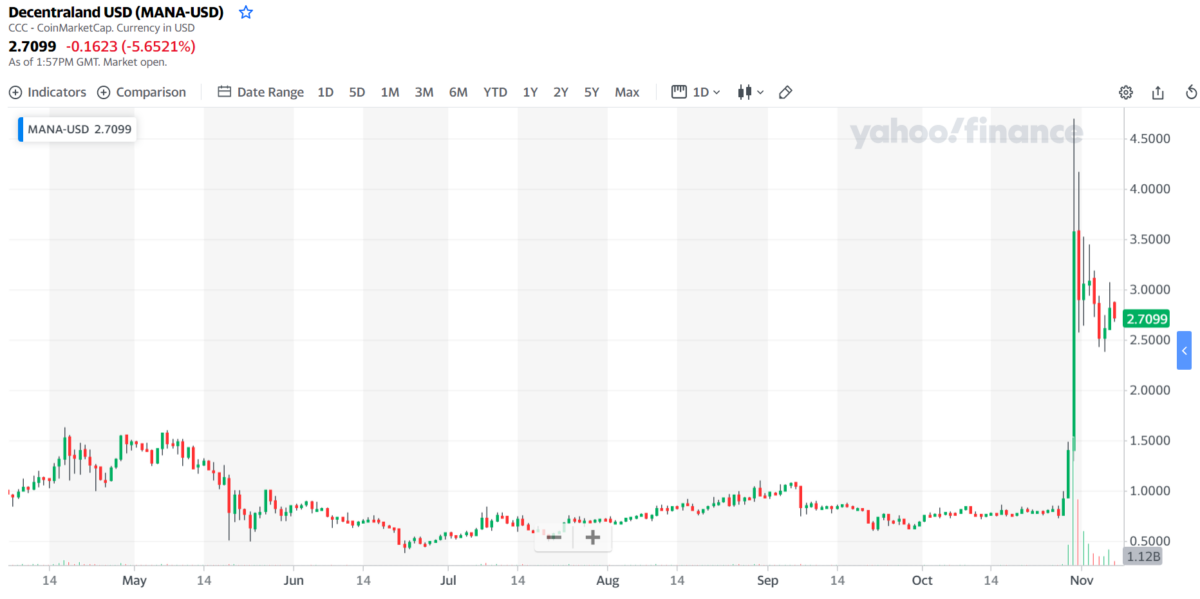 Axie Infinity (AXS)
Price: $154.67
Axie Infinity is arguably the most popular metaverse crypto. It is probably the first online game that allows players to make money. If you are a good gamer, you can not only make a side hustle with this game, but you can also make a living out of it. In this game, gamers procreate, nurture, and put their pets called Axies to the battlefield. This game rewards users with the token AXS.
Considering traditional games, Axie Infinity is much different. In this game, you have the voice to propose how you want the game to develop. Apart from playing, users can also earn money by staking their AXS tokens. Holders of the token are given the power to cast a vote and influence the game's design.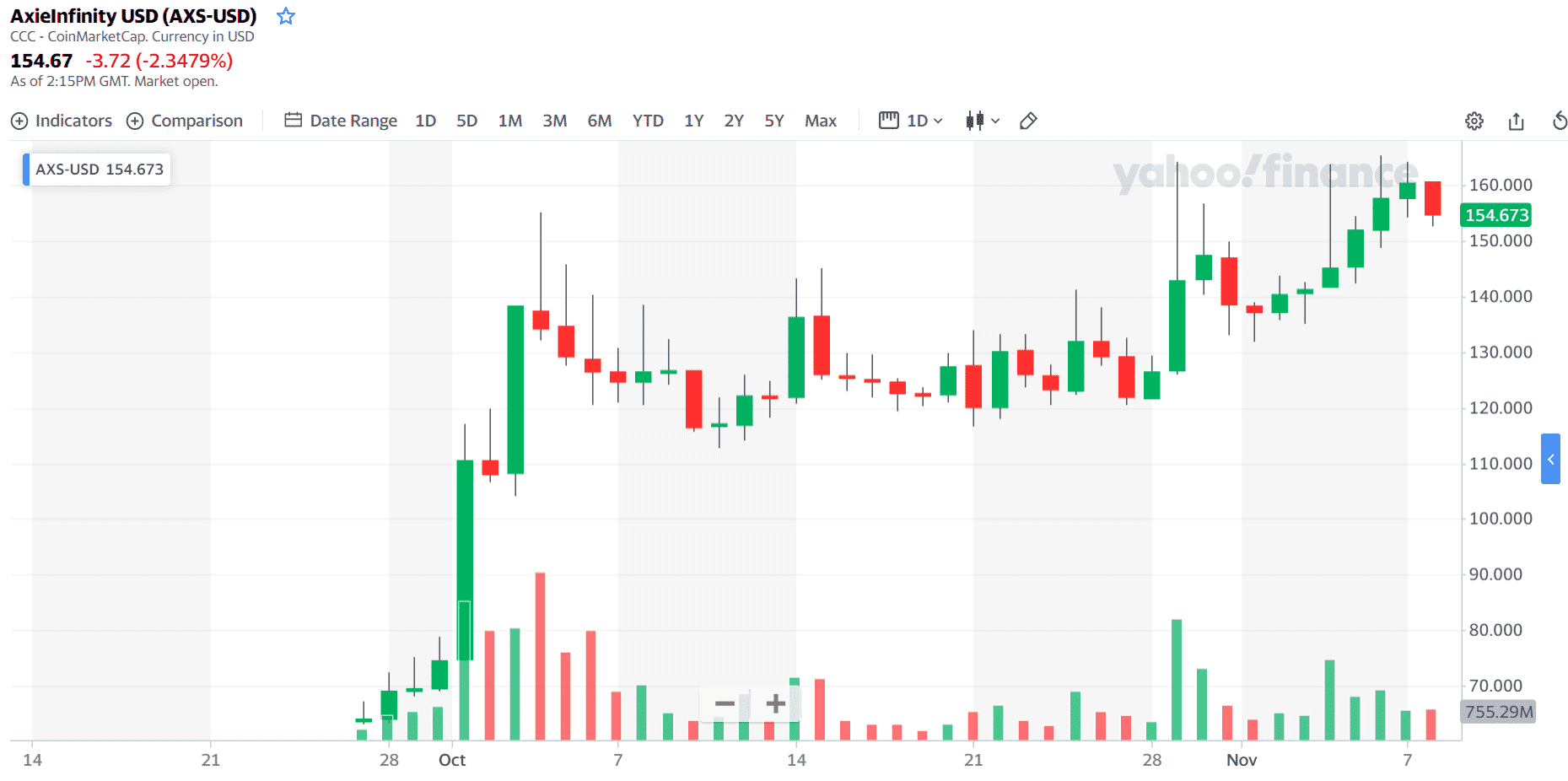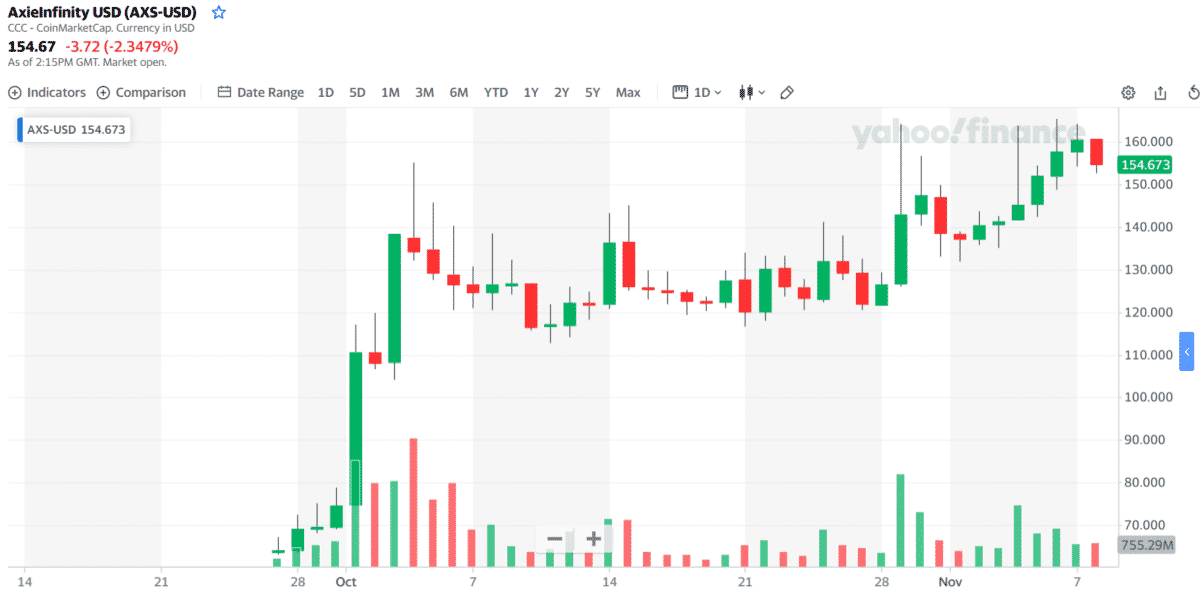 Enjin Coin (ENJ)
Price: $3.17
Based on Ethereum, ENJ facilitates the use of NFTs by organizations and individuals alike. The ENJ token directly backs NFT assets held by investors in the Enjin platform. This token runs the business in the ENJ environment. Whenever the network produces a new NFT, it allocates a specific amount of ENJ into the NFT. Because of this, new NFTs gain financial value.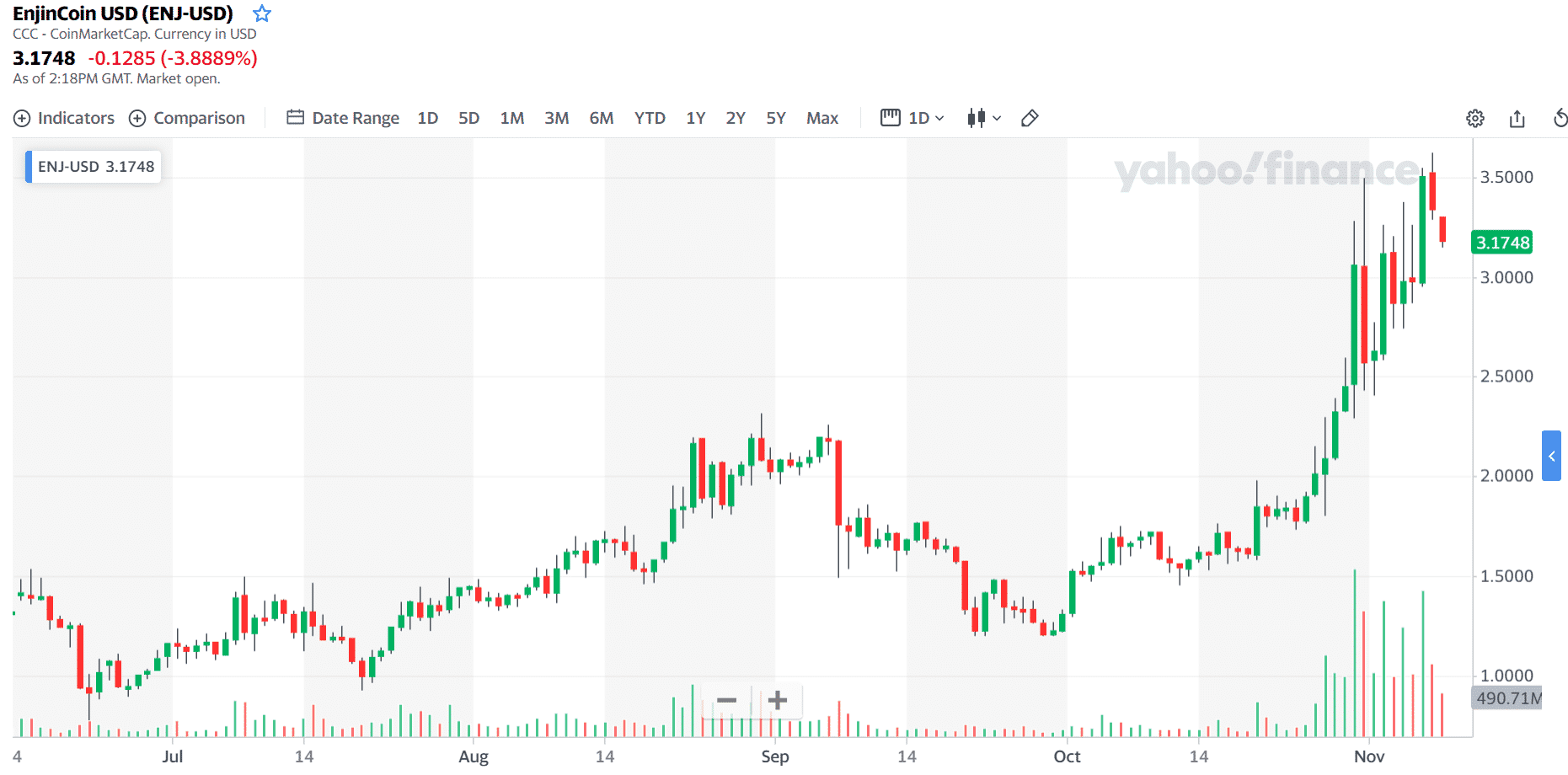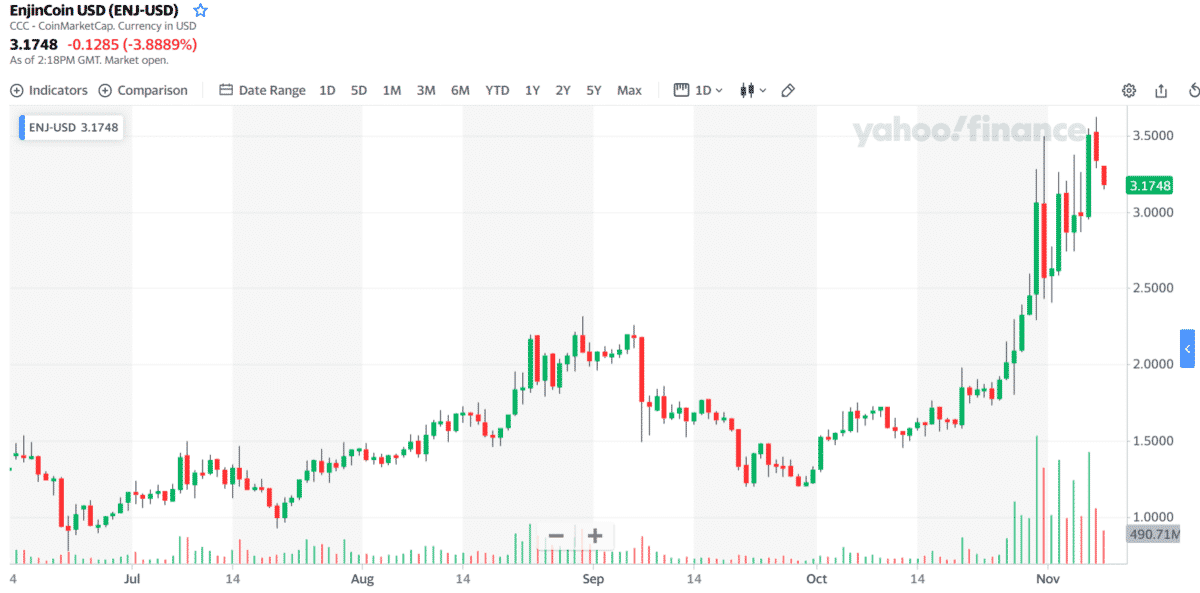 Ghost Coin (GHOST)
Price: $0.22
Launched in 2020, Aavegotchi is a digital game supported by Ethereum. This game allows gamers to design ghost avatars, which they can market as NFTs. They will use these avatars when interacting with other users in the Aavegotchi world. GHOST is the native coin of Aavegotchi.
You need to have GHOST tokens to buy a ghost avatar or make an upgrade. When you create a ghost avatar, you can sell it to other users like an NFT. Then you can convert your GHOST tokens to other cryptos to realize their value in terms of your local currency.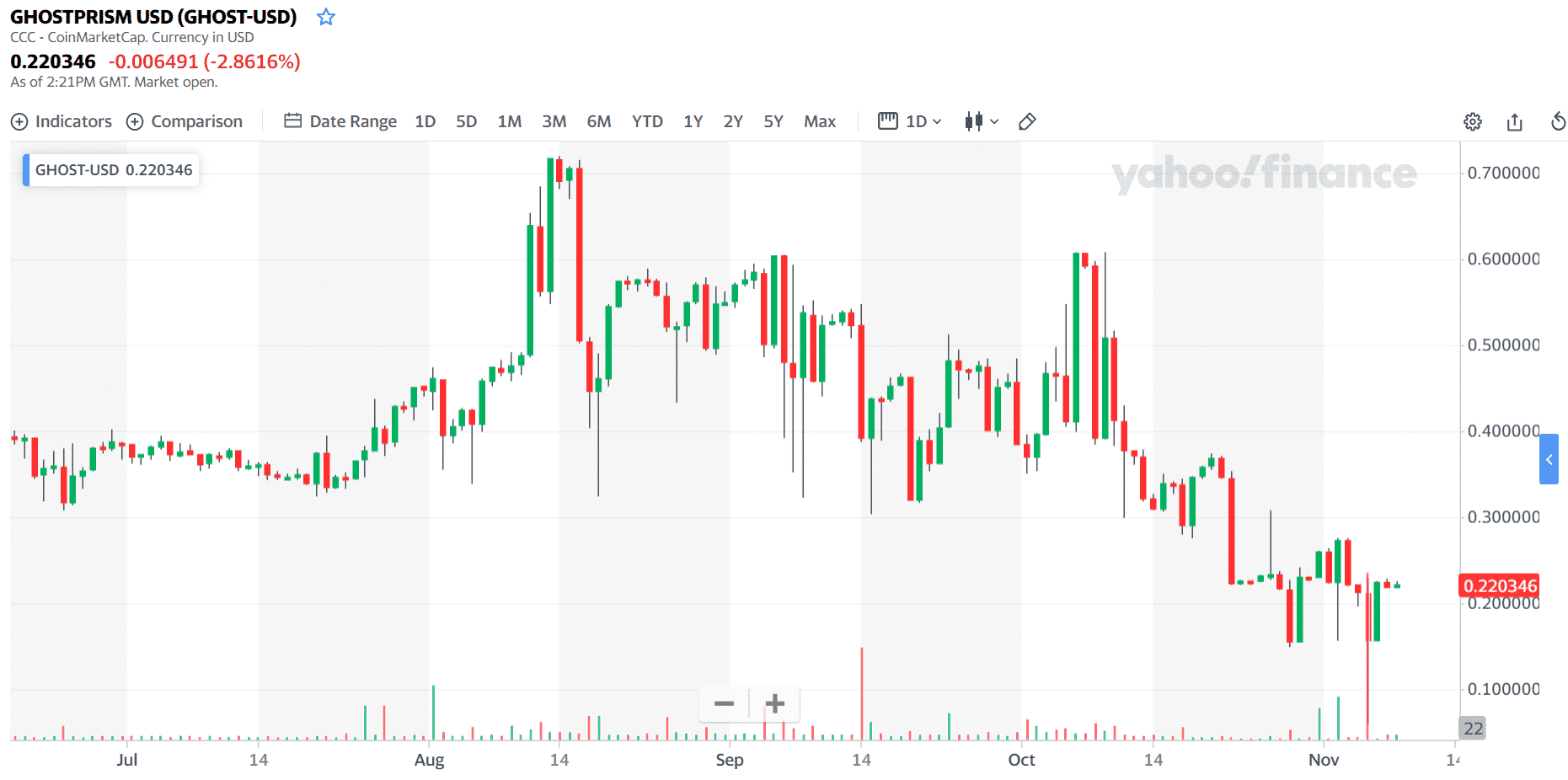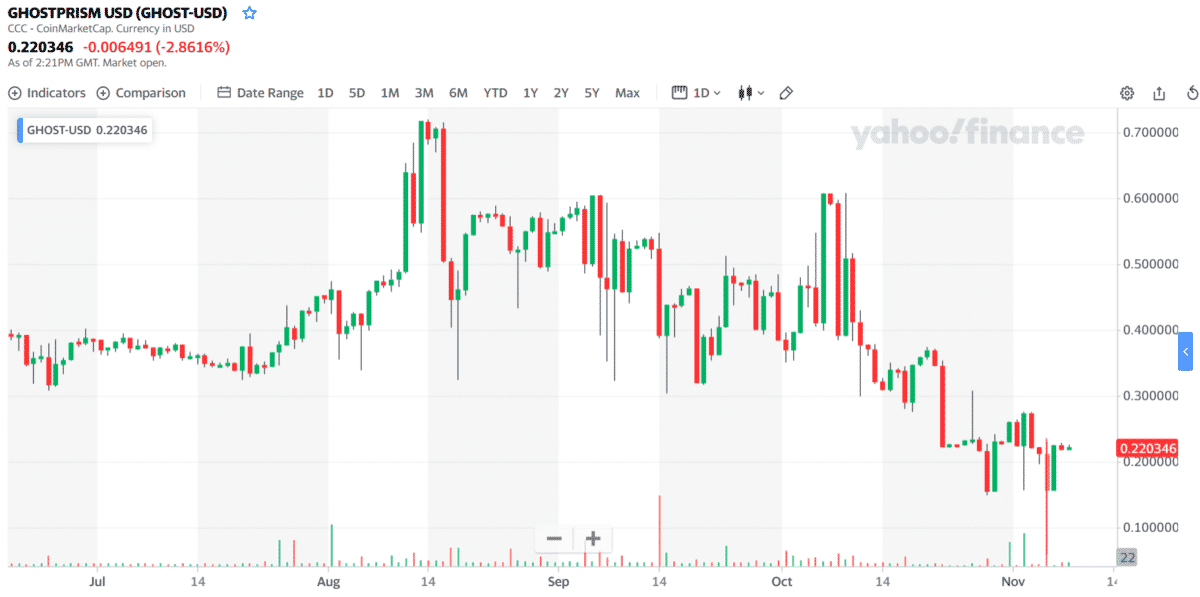 Final thoughts
The metaverse is likely to explode as more and more tech giants are coming into the scene. The most notable brand that recently joined the fray is Facebook, now called Meta. In the same way, Microsoft has ventured into metaverse by introducing the Mesh feature in Microsoft Teams. All these developments in the metaverse came about after the success of Axie Infinity, an Ethereum-based online game.
To benefit from this significant development in the crypto world, you can buy one or more metaverse coins. Except for the AXS token, the four other coins listed above are still very affordable. This could be the best time to own some metaverse coins. There are many other metaverse cryptos out there you can get at an affordable price.