Can you generate passive income through crypto?
Which coins are best for generating passive income?
Why do they have the potential to grow?
Money earned from projects in which a person is not actively engaged in passive income. Many crypto investment plans and platforms need nothing more than putting money or digital assets into an account and waiting for profits to accrue. In some conditions, earnings are steady and predictable. However, you may not be able to control all of the factors.
HODLing, or buying and holding crypto, is a typical strategy for consumers who want to obtain a return on their crypto investments with little to no effort. An investor is prepared to purchase a digital asset with the anticipation that its value will rise significantly. Using this long-term strategy may take investors up to five years to retain their holdings. You don't even have to be a cryptocurrency enthusiast throughout this investment. A protected wallet, preferably one they do not manage, is all they need to store their digital asset.
Usually, cryptocurrency staking and investing in coins whose prices are constantly on a bullish trend are great to consider if you are thinking of passive income. So let us take you through the top five of these coins you can stake, and they also got a positive trend consistent for quite a long time.
Best crypto projects for passive income to watch right now
Following are some top crypto coins to watch if you intend to make passive income through cryptocurrency.
Terra (LUNA)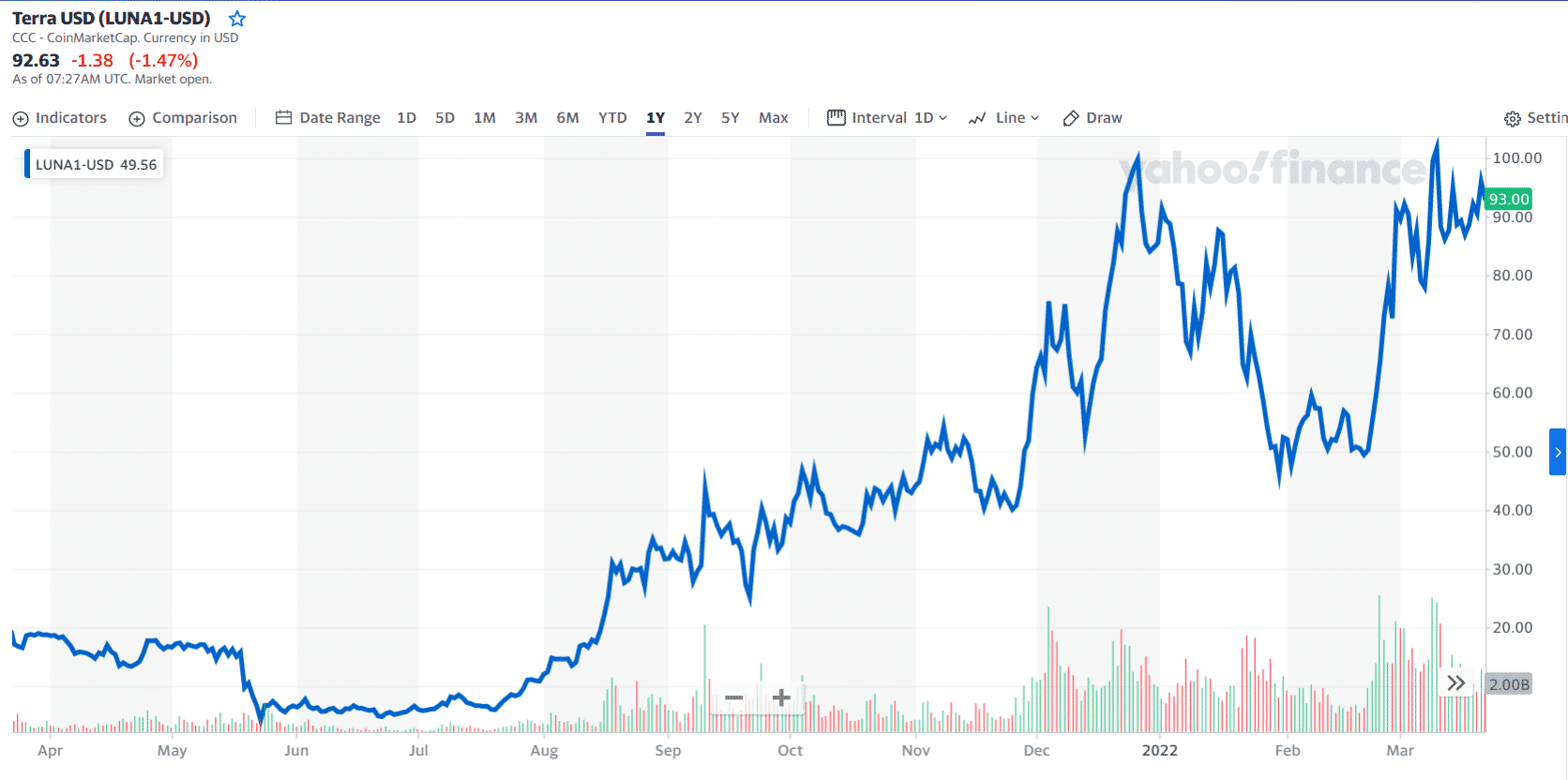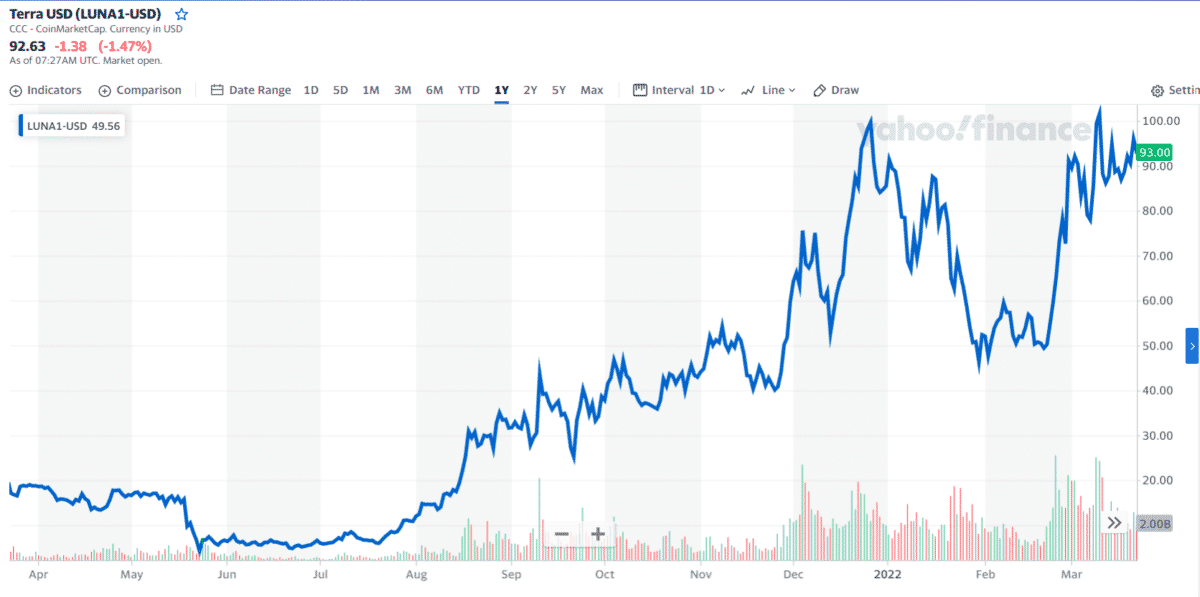 An Ethereum-based stablecoin called TerraUSD was created using Terra (UST). Terra is one of the best crypto staking currencies since it is easy to invest in LUNA tokens. It is possible to buy one dollar's worth of highly-rated LUNA with only one UST.
It is possible to profit from a drop in the UST price and earn passive income by exchanging cheap UST for $1 of LUNA. One of the best cryptos to invest in is LUNA, which has an annual staking yield of almost 12.10%. You may acquire LUNA on cryptocurrency exchanges like Binance when you're ready to start staking it.
Why does it have the potential to grow?
Luna's scarcity and price increase in tandem as its popularity soars. This is the foundation of Terra's reasoning. According to several early decentralized finance efforts, the supply of Luna tokens is decreasing because of its burning mechanism. As a consequence of scarcity, the Luna token appreciates over time. This means Luna's potential will expand as the need for reliable money increases.
Polkadot (DOT)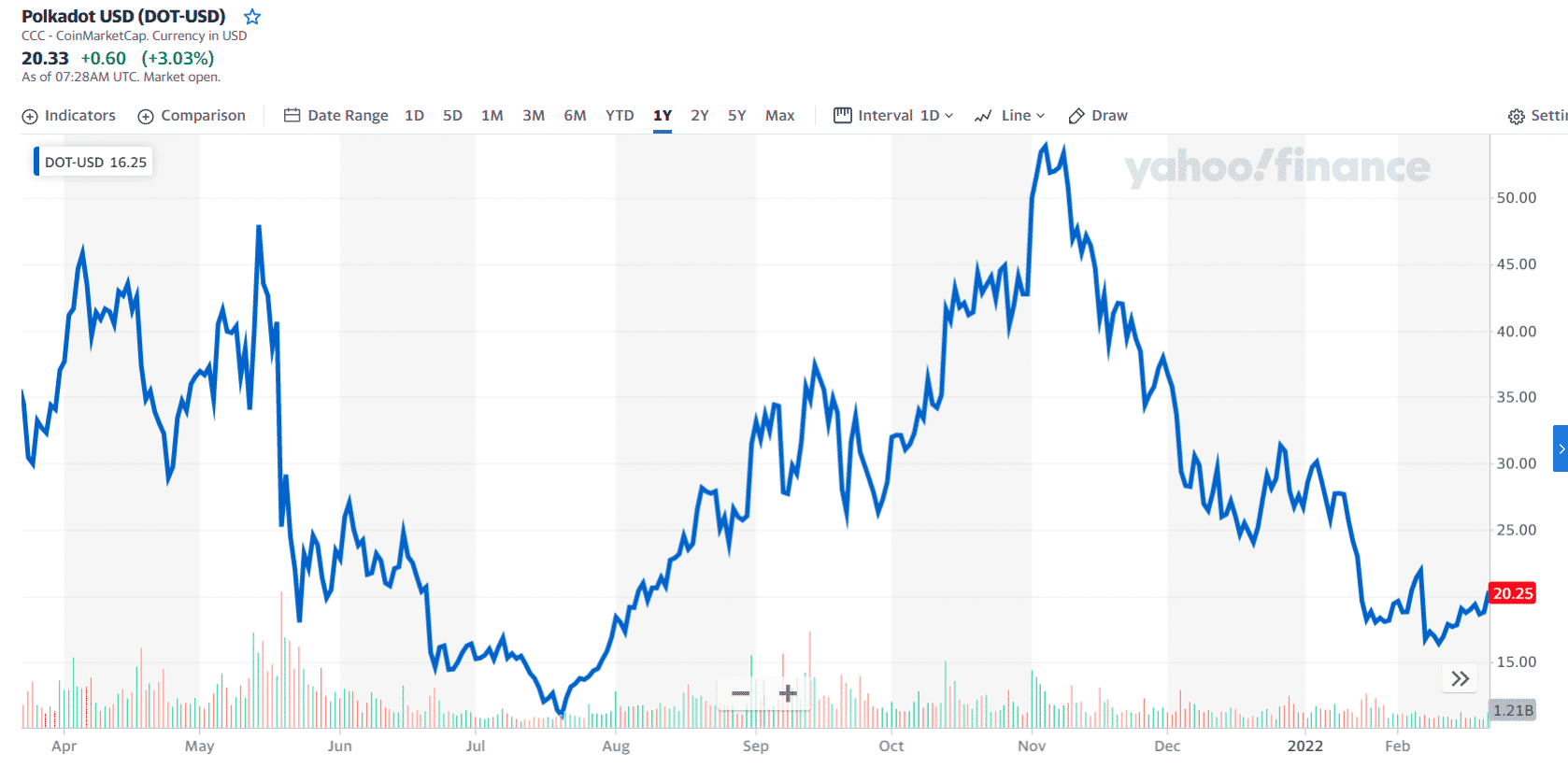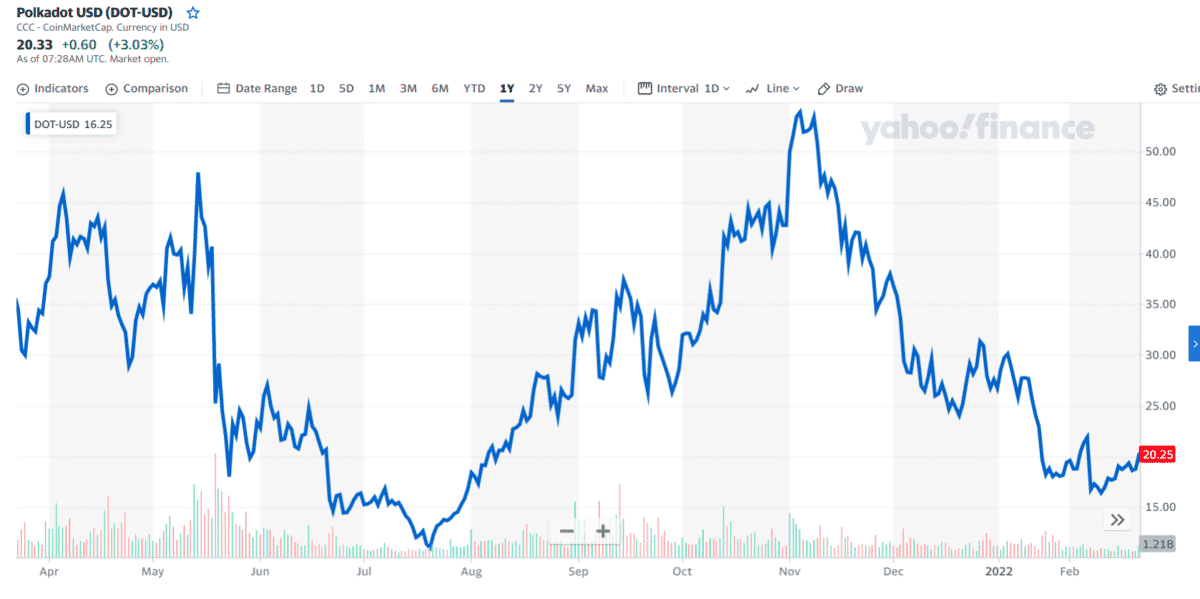 One of the best staking currencies, Polkadot is founded on Gavin Wood's scalable, multi-chain technology.
At the time of writing, the minimum investment to begin receiving incentives is 40 DOT, around $1,600. Nevertheless, if you want to utilize Polkadot as a validator node, your gift will need to be at least 350 DOT to get the ball rolling;
Staking Polkadot is one of the best ways to earn passive income, as the currency returns an average of 14% each year. DOT may be staked on several exchanges, including Binance, Kraken, and Fearless Wallet. One of the best cryptos to invest in is DOT, which is predicted to gain value over several years because of its top ten market cap.
Why does it have the potential to grow?
Polkadot is offering the most secure, scalable, and cutting-edge platform today. After publishing the Relay Chain's genesis block in May of 2020, Polkadot is on track to deploy several parachains in 2022.
Ethereum 2.0 (ETH)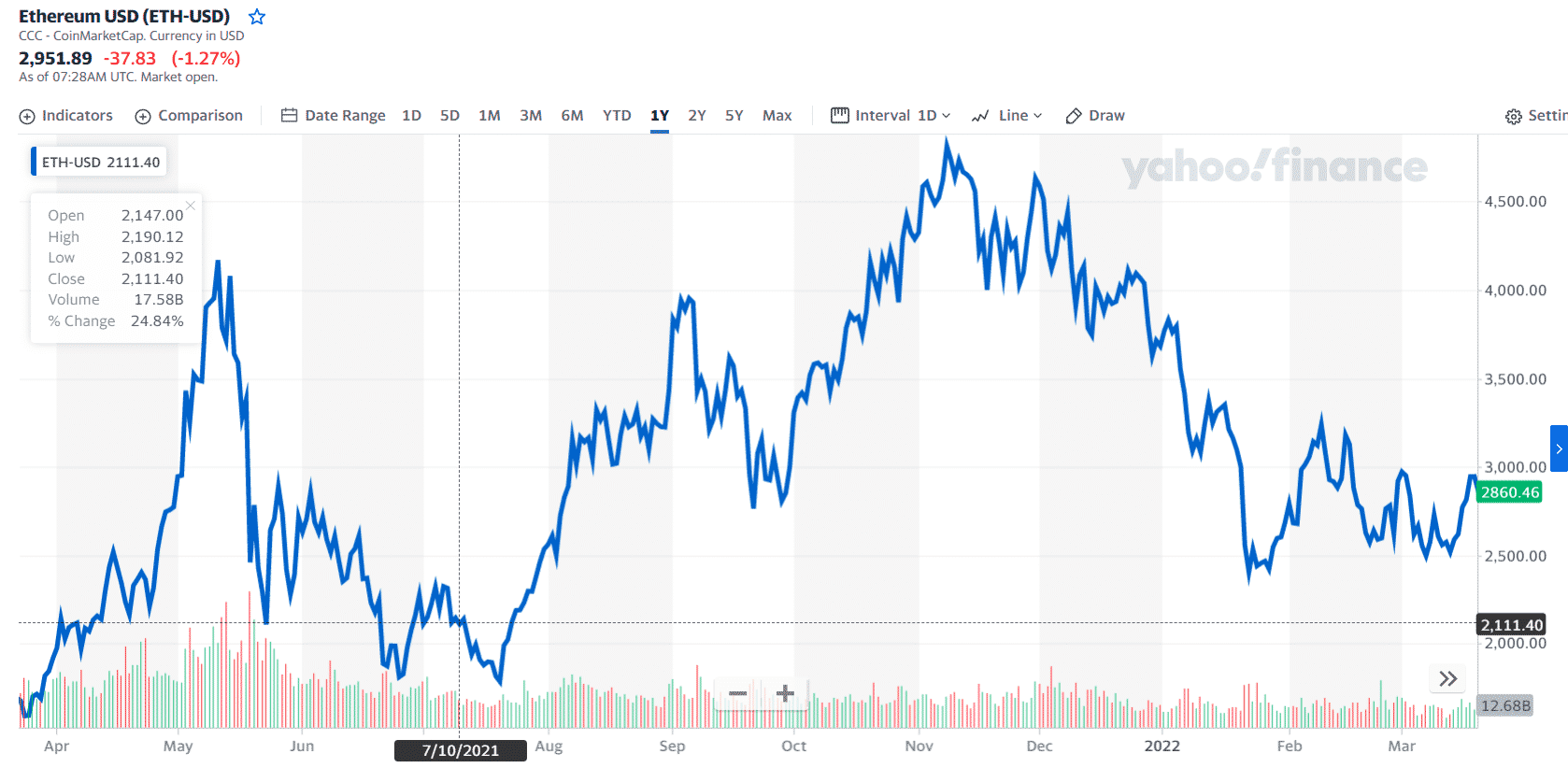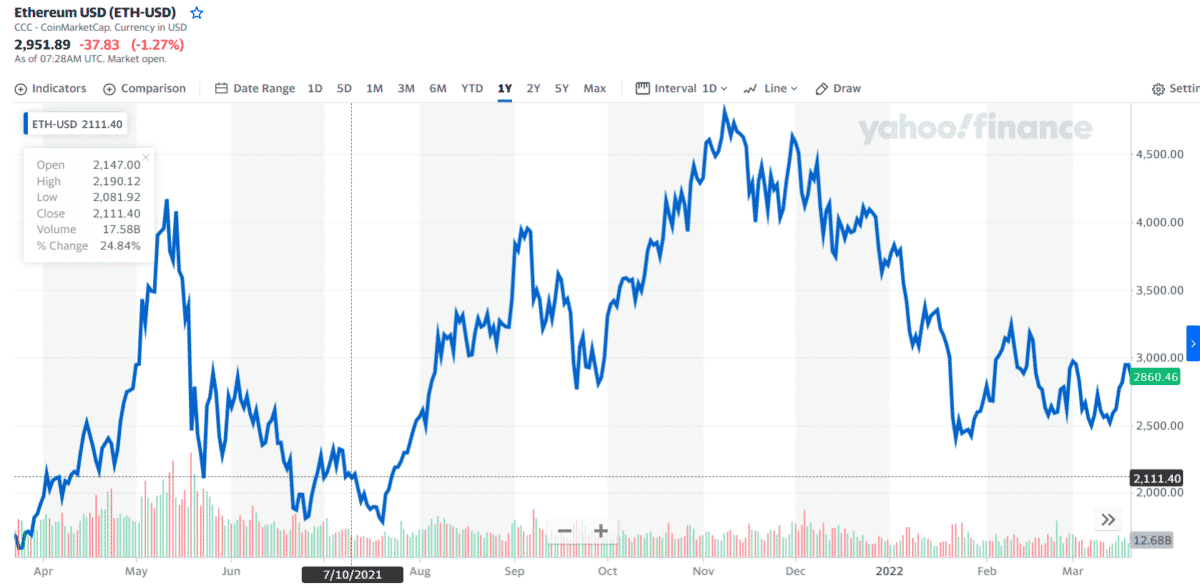 In terms of popularity, Ethereum 2.0, often known as Eth2, is the second most widely used cryptocurrency globally, after only Bitcoin. However, a minimum of 32 ETH is required to start staking this coin. Until recently, Ethereum depended on a consensus process based on Proof-of-work (PoW). However, with more than $12 billion in ETH invested, it has just transitioned to PoS.
Be aware that Ethereum 2.0 is now in early access, which means that the platform is still being tested before total production. When 2.0 launches, all your staked coins will remain on the network. The Eth2 is scheduled to make its public debut in early 2022. With By bit Earn's flexible savings rates, you can expect to make a steady APY of 2.5%, so why not earn passive profits while HODLing the currency on one of the leading intelligent contract networks?
Why does it have the potential to grow?
The move to Ethereum 2.0 will be a good thing for Ethereum holders. Clients' transaction prices are expected to fall, and the ability to stake your coins and become an Ethereum validator will show the network's potential shortly.
Polygon (MATIC)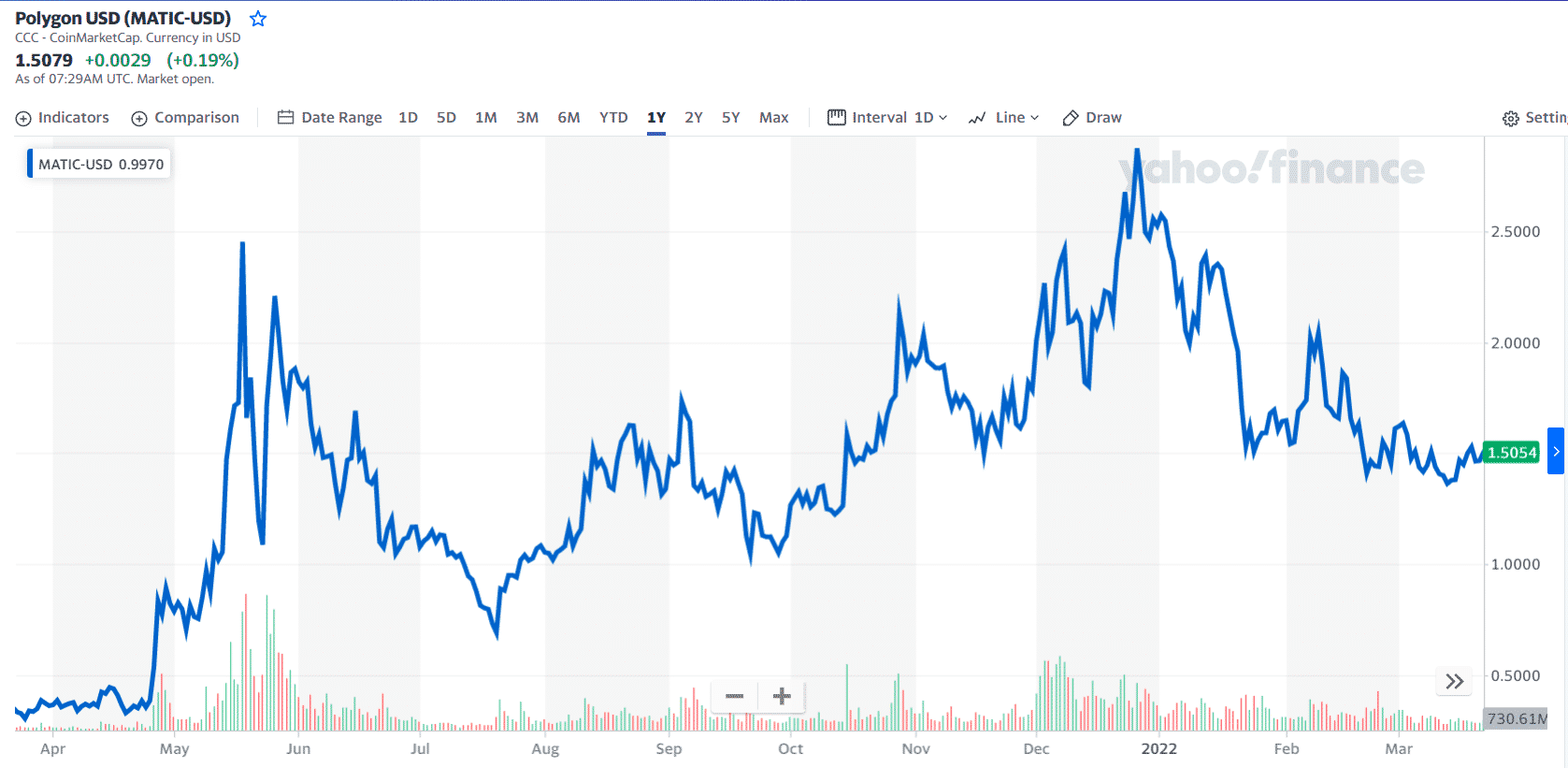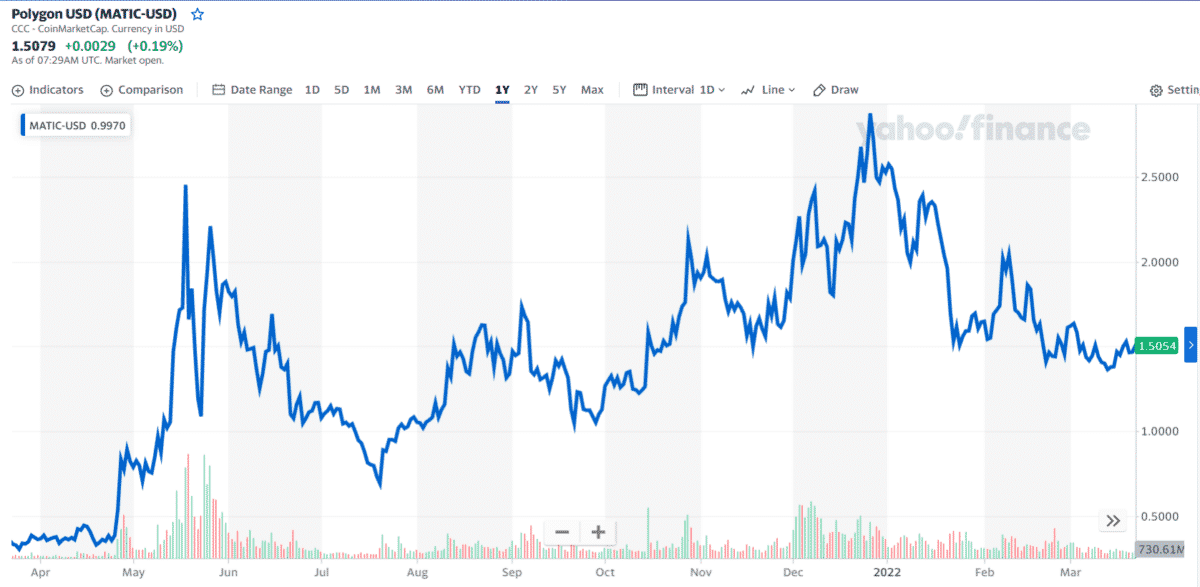 Staking currency Polygon was created to aid Ethereum's growth. Polygon will link all Ethereum-based DApps to ensure compatibility (decentralized application). In addition, network validators protect polygon transactions. One of the best staking currencies is this one since it can process up to 65,000 transactions per second. This speeds up transaction processing on Ethereum networks.
Delegators only need to stake one coin in Polygon to join the network, while staking requires at least two coins. This makes Polygon one of the best staking currencies. Start staking by connecting your MetaMask wallet to your Polygon wallet. Polygon's annual stake payment is based on the number of coins invested. Over 14% is the coin's best annual percentage return.
Why does it have the potential to grow?
Many decentralized finance companies are built on Polygon (MATIC), making it one of the most ambitious cryptocurrency projects in recent memory. Moreover, it has a strong growth potential due to the increasing demand for NFTs and a global cooperation opportunity project.
Binance (BNB)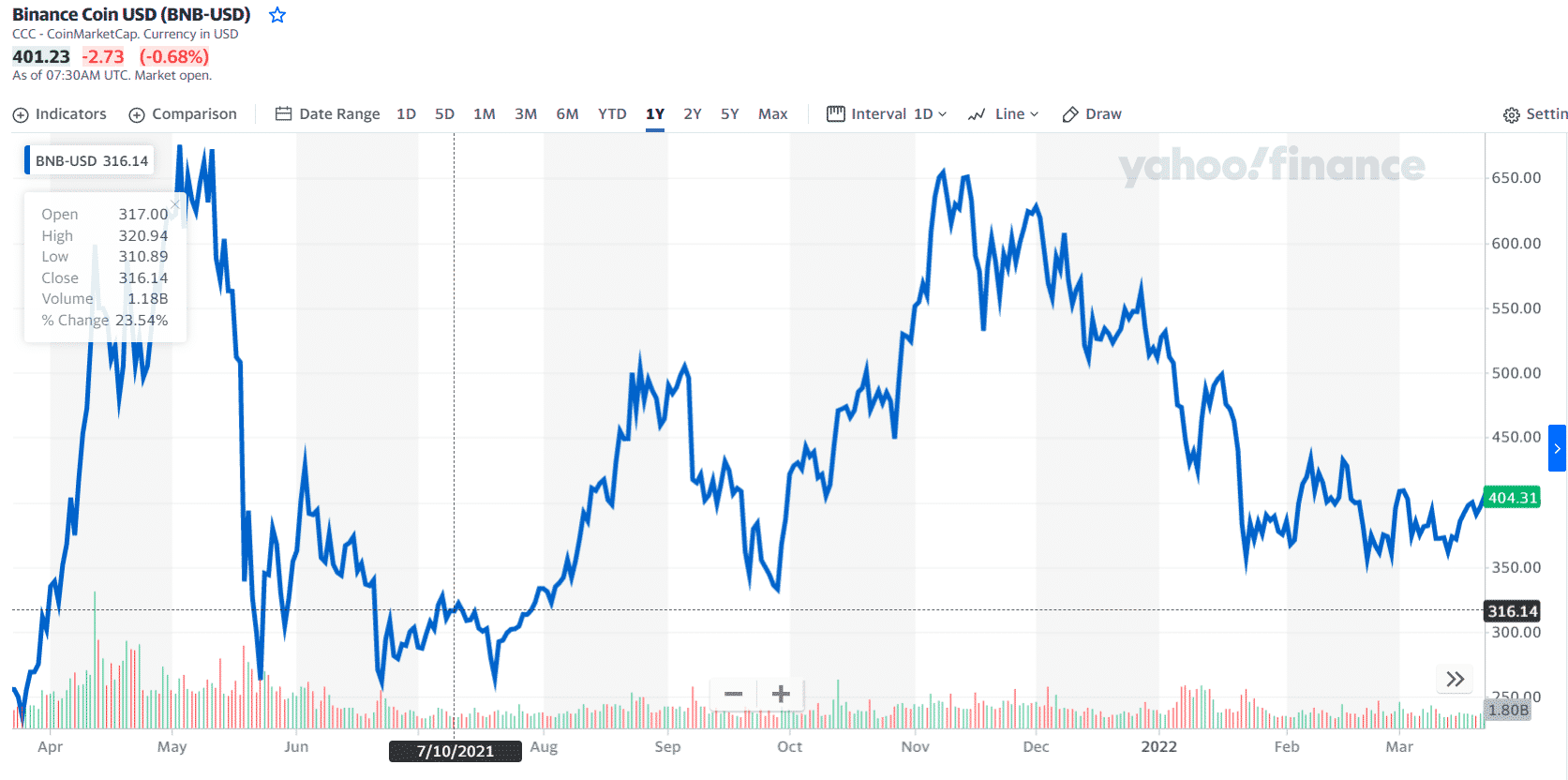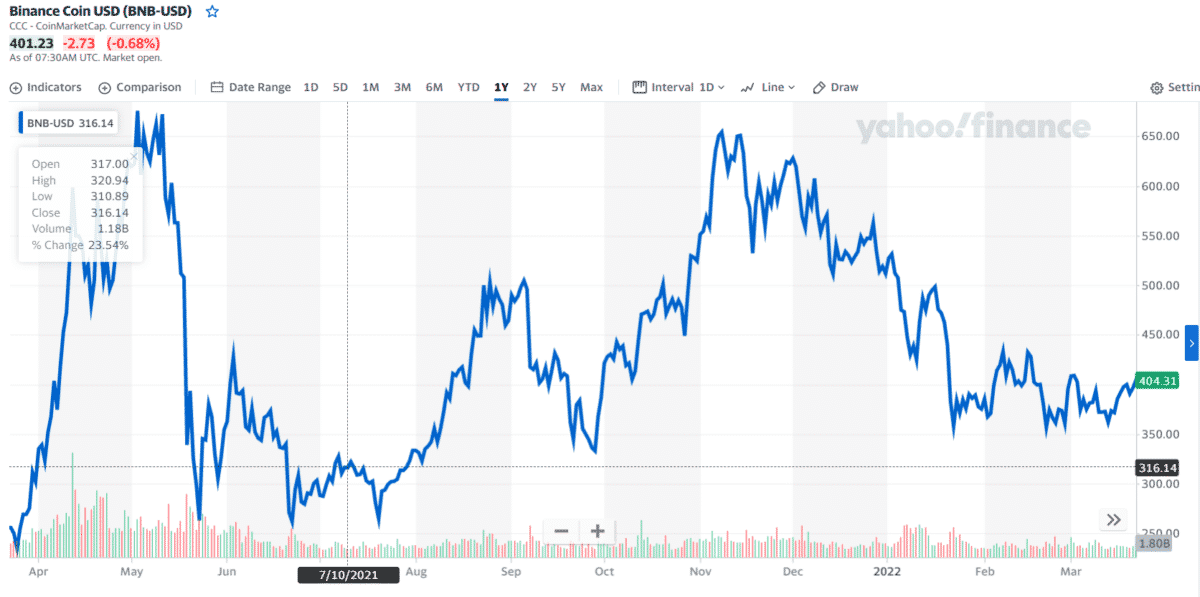 Binance is one of the most well-known crypto trading sites globally, and BNB is one of the most popular staking currencies. No stake is required to delegate the BNB currency to validators, and the "unstaking" process only takes seven days to complete.
The annualized return on the BNB coin ranges from 6% to 9%. However, the potential return on investment may be as high as 30%. The rate of return may be highly variable due to the impact of transaction expenses. Most of the top staking currencies on this list do not allow for stakes to be placed directly on the Binance platform, but we do.
Why does it have the potential to grow?
Despite the crypto winter of 2018, BNB has retained its position in the altcoin markets. All coins were pre-mined for $0.10 per BNB before the ICO. As we approach the new year in 2022, the price of BNB continues to attract attention.
Final thoughts
We hope you get all your doubts cleared on how to earn passively through cryptocurrency. One of the best ways to get significant returns and passive income is to stake your coins on the PoS blockchain network. Taking your money out at the right time might result in profits on these low-risk investments.