What is the Voyager app about?
Is it a safe app?
Can you make money through this app?
The mobile exchange and interest rates will be the subject of this Voyager crypto review. This review will go over the features of this exchange and the pros and downsides of utilizing its services. It also offers analytical trading tools, charts, and training resources. Popular crypto exchanges like Coinbase and Robinhood fight hard with Voyager. Nevertheless, Voyager is an excellent place to start if you're new to cryptocurrency trading.
After reading this review, you'll be well-equipped to decide whether or not to use Voyager.
What is the Voyager saving app?
The Voyager was formed in 2017 by four Wall Street and Silicon Valley entrepreneurs in New Jersey, USA, to establish a better, more genuine, and cost-effective alternative to digital trading assets.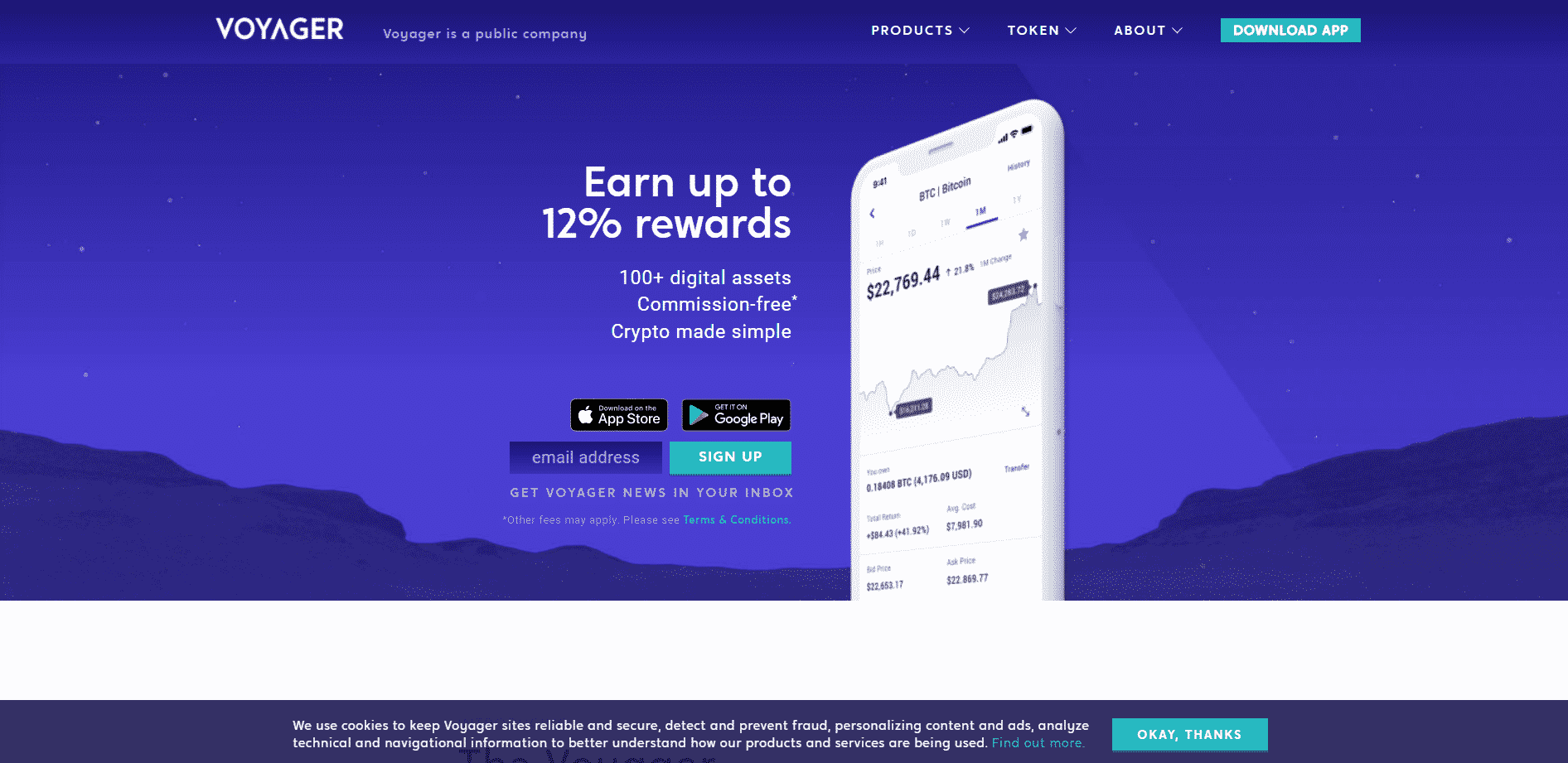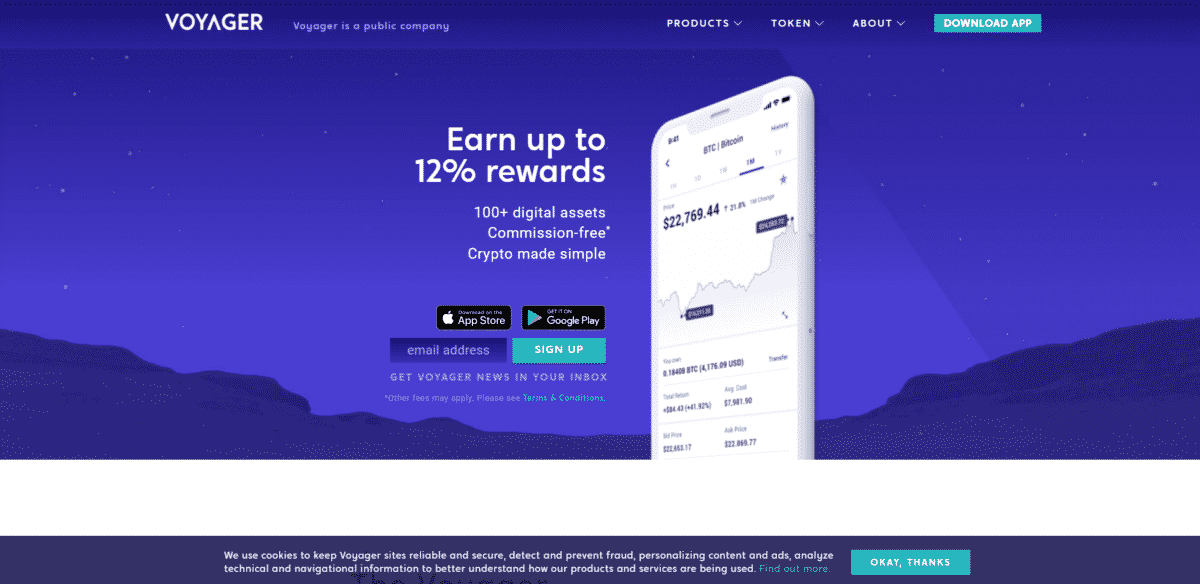 The Voyager works as a broker, offering institutional and individual investors a platform to trade across several exchanges and OTC liquidity providers using a single interface, removing the need for multiple accounts, wallets, and keys.
The Voyager integrates the fragmented cryptocurrency ecosystem by giving investors unprecedented speed, enhanced liquidity, and a secure way to hold digital assets.
Voyager security
The app employs what is known as cold storage, which implies that most user assets are maintained in offline wallets. It also employs two-factor authentication. This helps to save consumer funds in a system security breach.
Voyager pricing
There are no fees associated with transactions conducted using the Voyager system. With the Smart Order Router from the firm, you may save money by reducing system inefficiencies. Instead of charging a charge, if Voyager's Smart order router identifies a lower price for your item than you were told, it merely preserves the difference.
A price must be paid when Bitcoin is transferred to an external wallet. This is a one-time charge that is defined by the coin in question. Aside from that, there are no charges for using Voyager. However, keep in mind that all accounts must have a minimum balance of $10.
Voyager features
The Voyage app has many exciting features that set it apart from the competition. The following is a summary of some of Voyager's most distinguishing features.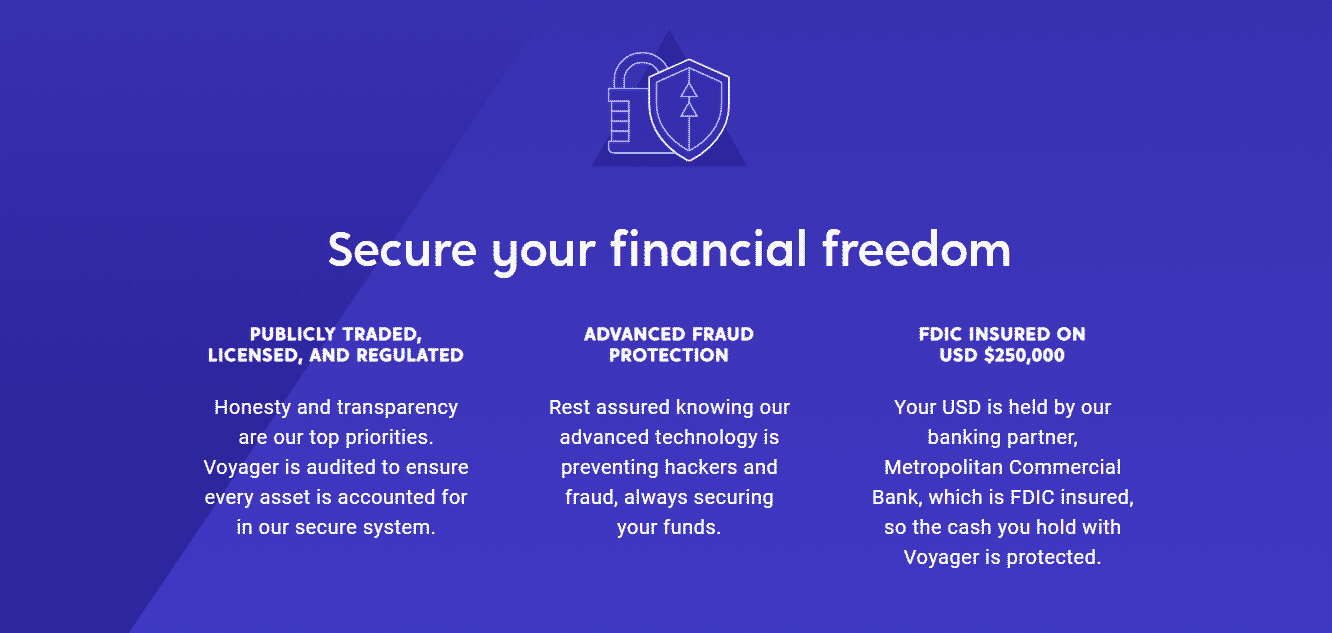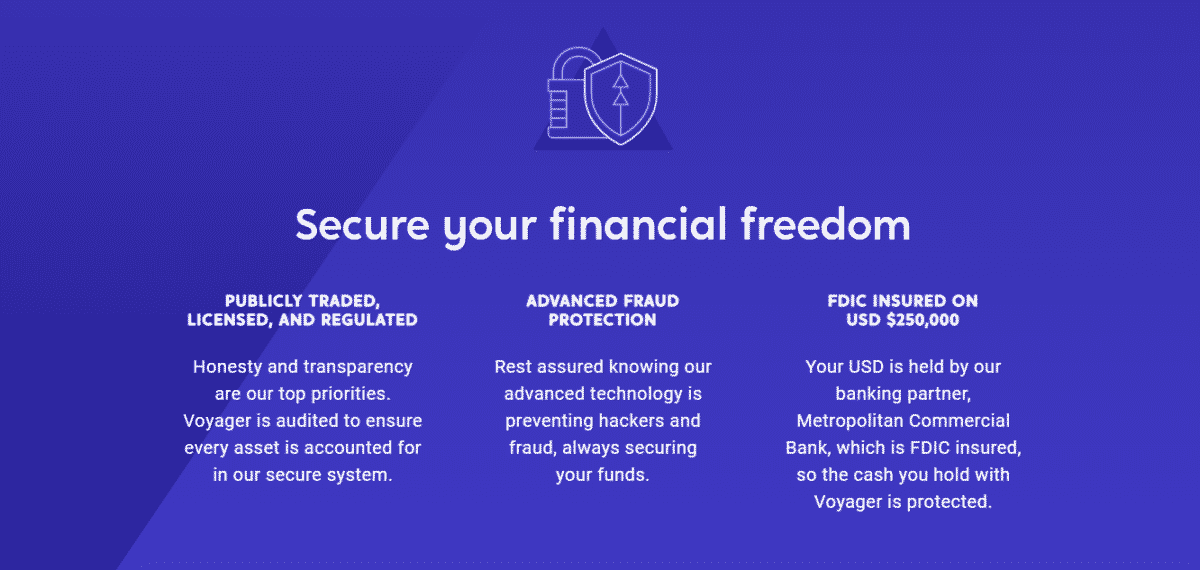 Smart order routing
The Voyager ecosystem's most prominent trait is this. Voyager account users may trade at the best potential rates because of the system's capacity to monitor the exchanges and detect pricing disparities. In addition, Voyager relies on price discrepancies to generate revenue since the platform does not charge trading fees, making this approach critical to the company's financial health.
Earning interest
Some crypto exchange platforms and hot wallet providers pay interest on deposits made by users. On the other hand, Voyager is well-known for the several customer incentive programs it offers.
The interest rate you get depends on the coin you hold or exchange. Polkadot money garners more attention than significant currencies like Bitcoin and Voyager native token.
Referral program
The Voyager mobile app users may also take advantage of a referral scheme, which enables them to receive rewards when their referrals join the platform. You will receive a bonus when you successfully suggest a friend and sign in using your referral link. In addition, you'll win $25 worth of Bitcoin if the referee deposits at least $100 and trades with it.
Order types
The Voyager program looks to be focused on crypto beginners and intermediates. As a result, the program only allows market and limits orders to be placed. A market order is promptly executed by purchasing or selling a digital asset at the current market price. While a limit order enables the trader to define a special price for buying or selling, it is only executed when market prices reach the limit order pricing. In the financial markets, limit orders are increasingly prevalent.
Voyager ratings
Ratings on play store at the time of writing: 4.7/5
Ratings on the app store at the time of writing: 4.5/5
Voyager advantages
It has numerous advantages that you might want to consider:
There are no exchange or account maintenance fees.
Smart Purchasing Trading expenditures are minimized using router technology.
A referral program enables you to earn free Bitcoins.
The VGX token gives rewards as well as better interest rates.
More than 60 coins are supported.
Possibility of automating regular purchases
Market and limit orders are also allowed.
Voyager alternatives
There are a few other alternatives to budgeting and saving applications worth mentioning.
YNAB app
You Need A Budget (YNAB) is a personal finance app that helps you manage your budget. It was initially introduced in 2004 and is thus a seasoned pro in the budgeting software area. YNAB runs on the idea of classifying your money before spending it. The app supports iPhone and Android devices.
BlockFi
BlockFi was launched in 2017 and has fast gained in popularity as non-bank lending and savings account alternative. They provide a savings account where you may earn interest on your Bitcoin and a loan secured by cryptocurrencies.
Does the Voyager app work?
The platform's most outstanding feature is its comprehensive mobile app, which combines full-time trading and investment capabilities with a user-friendly interface. The app's trading procedure is essential. For example, investors may place orders quickly by typing in their information and pressing "continue."
The Voyager crypto trading app is available for free on iOS and Android. You may examine horizontal and vertical chart views on the mobile platform to make an intelligent selection. A two-factor authentication security feature on mobile guarantees that only authorized users have access to the voyager account.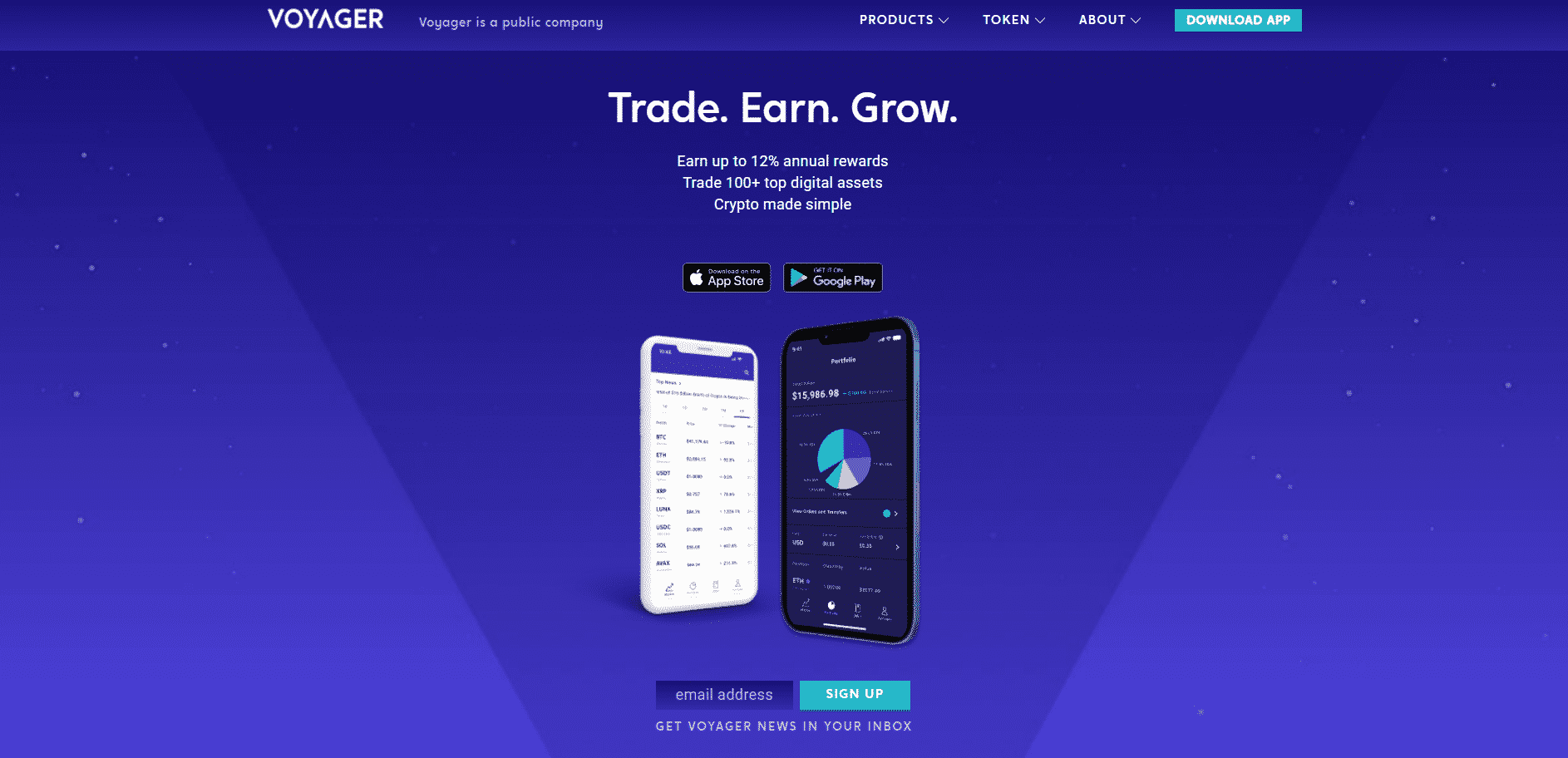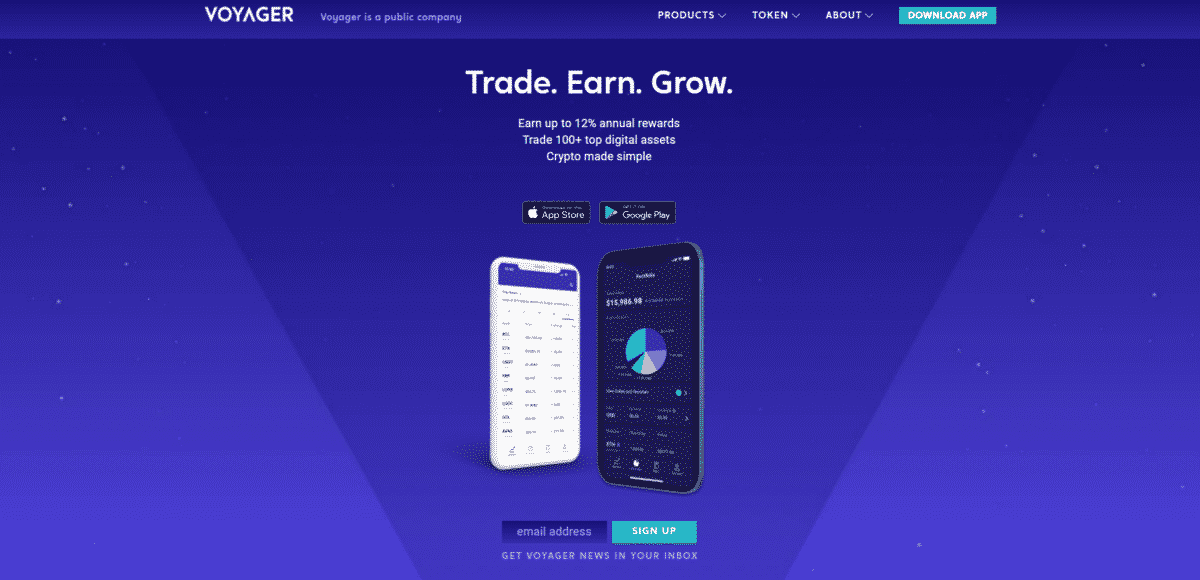 Final thoughts
We strongly encourage you to test Voyager, whether you are a rookie or a seasoned investor. The mobile-only site accepts a broad range of cryptocurrencies and allows you to invest commission-free in only a few clicks. With the smart order features of the platform, you can be guaranteed to pay the lowest price for your Bitcoin purchases at all times. The program pays a high-interest rate only for keeping it on the platform to entice those who already have Bitcoin to check out Voyager.