Can you make money with FX robots?
Which robot is the most profitable?
Can you create your forex robot?
Nowadays, it is the talk of a forex town that robots can create passive income. You see everywhere on YouTube, blogs, social media; it seems like everyone is chiming in on the matter. With all this fuss, some of you don't understand anything.
So, we decided to cut through all this noise and give you a simple explanation of how a forex robot creates some magic figure for you.
Forex robot explained
For those of you who are new to this, a forex trading robot uses a set of trading signals to assist you in deciding whether to buy or sell a currency pair at any given time.
Most of these robots are built with MetaTrader and the MQL scripting language, which allows you to generate trading signals, place orders, and manage transactions. With the click of a button, the forex robot runs automatically, executing trades based on past data.
In other words, they automate the process whether or not you are in front of the computer. For instance, if you decide to go long on GBP/USD and set the robot to enter and exit the trade at a specific price at a particular time, a forex robot will do it for you.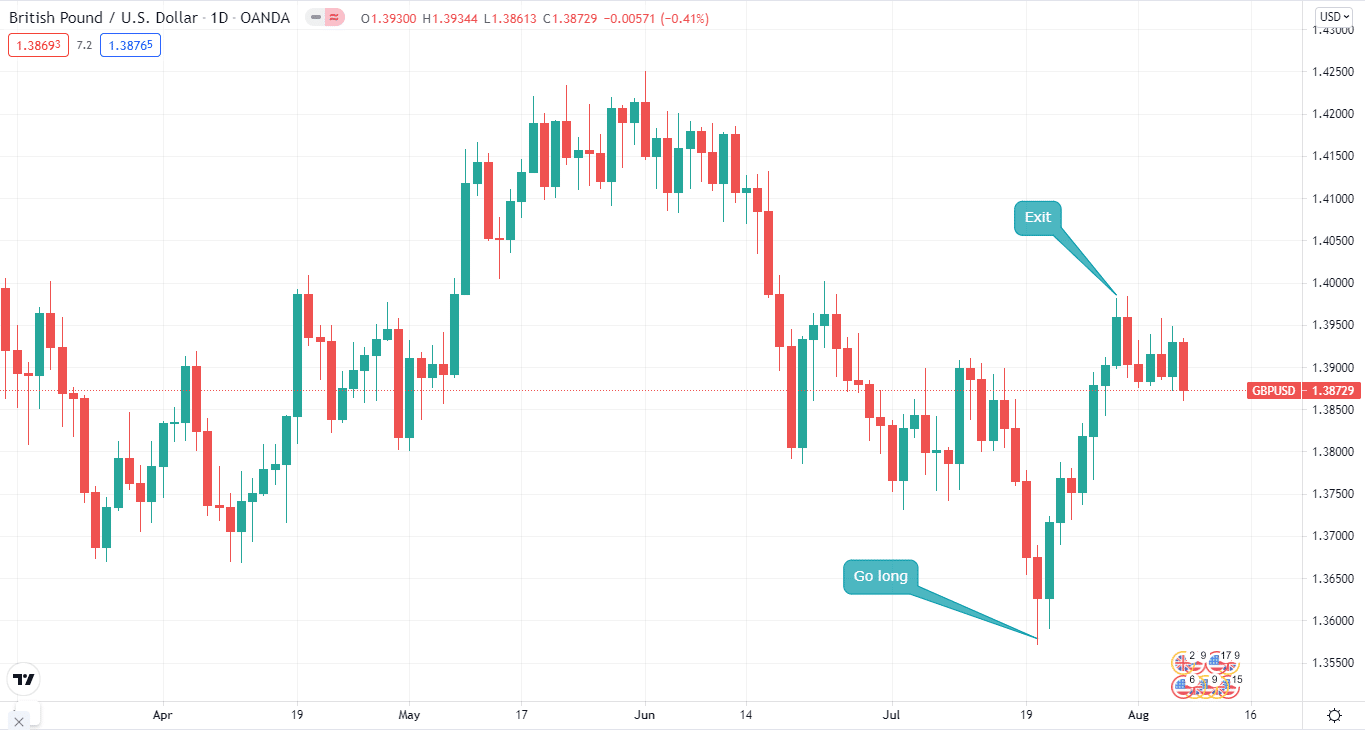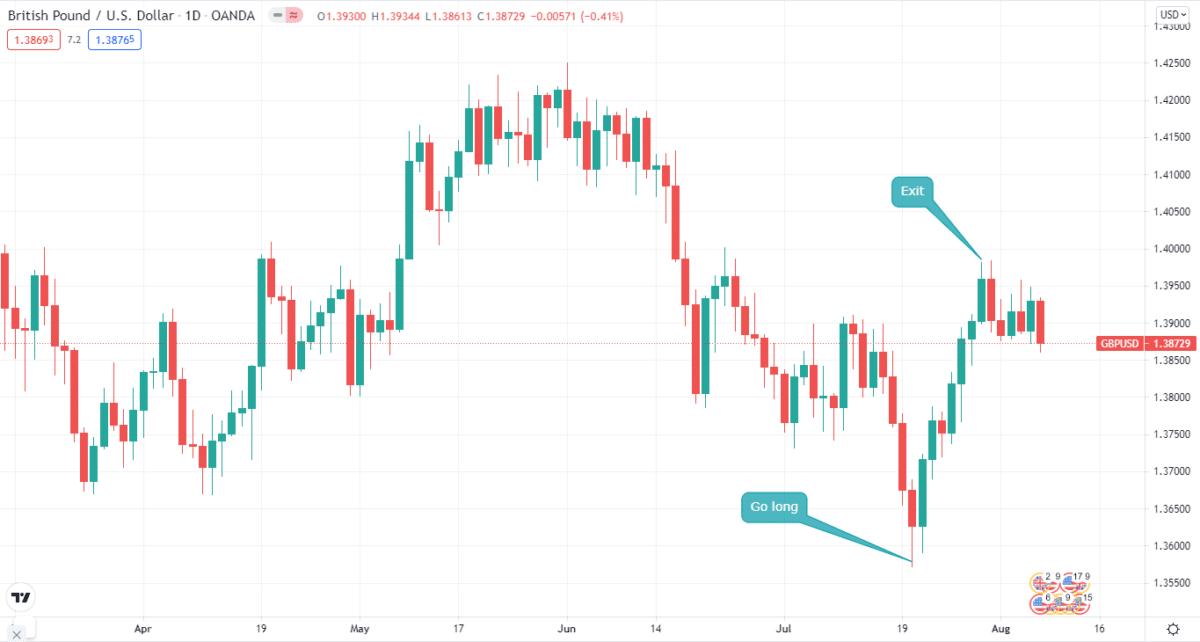 Many traders are lured to them because they look to be something you can turn on, walk away from, and earn from while sleeping on a beach.
Can you generate passive income from forex robots?
The answer to this question depends on several factors. For a robot to generate a passive income, it has to tick all the boxes.
So, here are the factors on which a passive income robot depends.
It passed a demo test
For a robot to create a passive income, it has to pass a demo test, which means a robot has been put through its paces. If it failed a demo test, it wouldn't make any money for you on the real account.
One thing to note is that if a robot made consistent profits on a demo account, this does not mean it'll perform well on the real account. This is because actual trading is a different game than demo trading.
However, this does not mean you should pack your bag and forget about the forex robot. If a forex robot performed well, chances are it'll do well on the real account also.
Back-tested
Those forex bots that have been back-tested performing better than their counterparts. Back-testing means analyzing a forex strategy through historical data.
As we already know, a robot can compute scores of data in a matter of seconds. However, if it cannot back-test, then how will it create profits for you? That's why a back-tested bot is a profitable bot.
Has minimum drawdown
In trading, minimum drawdown refers to a drop in your trading capital. The whole point of your trading is to prevent your account from losses. Or, at least your winners are better than losers.
If a robot has minimum drawdown, it'll automatically create a good income for you, as you have more winners. However, certain robots boost profitable trading but have a maximum drawdown. Even if they are creating six figures annually, they have more losers than winners. So, they won't work for you.
Multitasker
An FX bot can perform thousands of calculations within a blink of an eye. If a robot code allows it to do multitasking, chances are it'll create more opportunities for you. It paves the way for multiple trading strategies.
For instance, if a robot can pick signals from every oscillator, it'll open multiple trading positions for you, thus creating more profitable opportunities.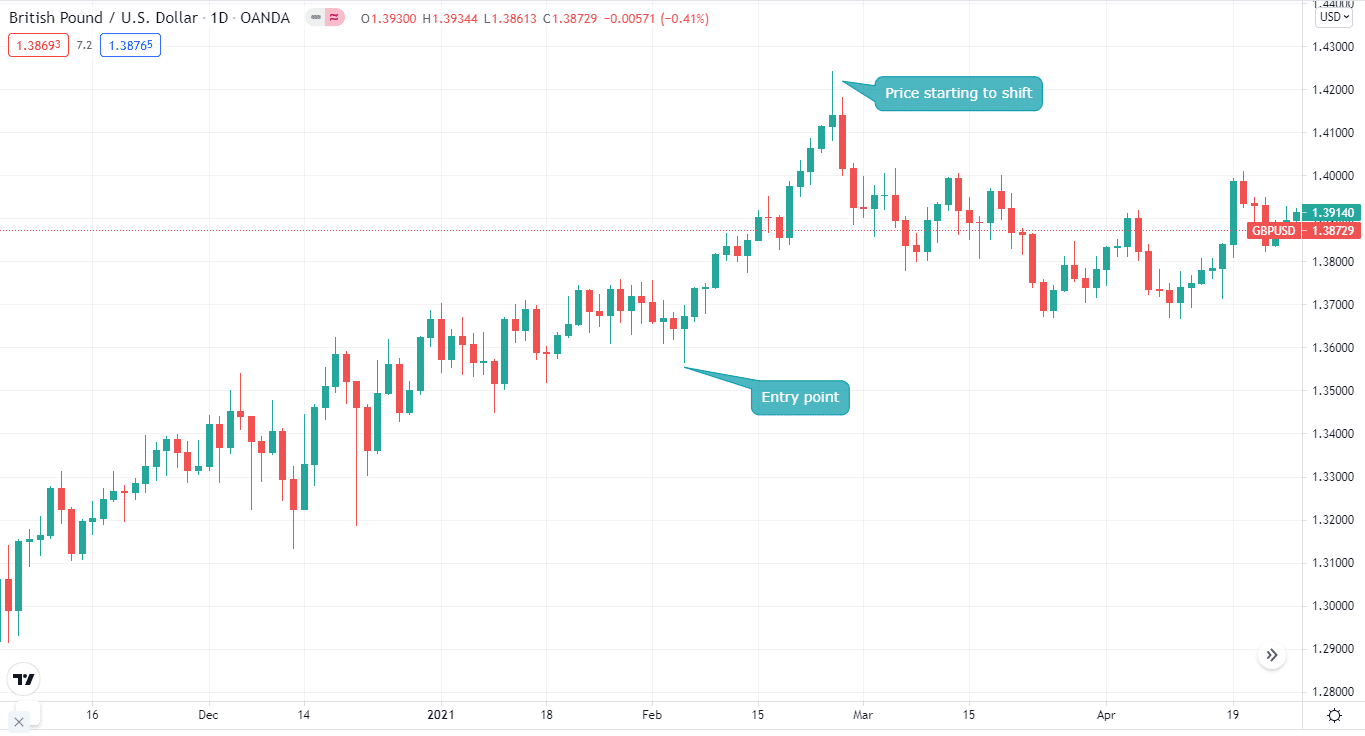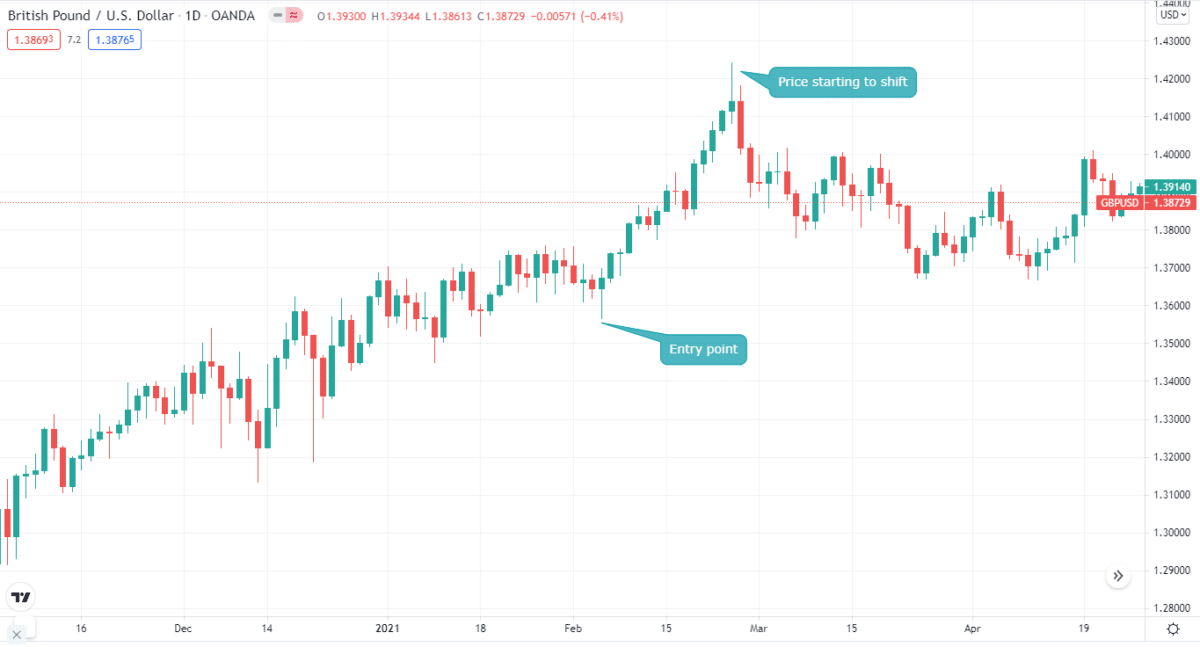 They make it look like small profits, but it can produce a healthy sum when they add up.
Positive reviews
Many developers brag about their robots, showing astronomical profits to their clients. However, this isn't always the case. Before selecting a robot, you can compare its reviews or check its historical data through Myfxbook to see its performance.
A robot that is consistently making profits will have positive reviews on sites like Trustpilot, and its chart on Myfxbook will show you how much a robot is made.
Recovery setup
There are forex robots that can recover losses by opening an opposite position. This is called hedging. The markets can be volatile, and even a robot can't do much about it. What it can do, however, is to balance the trade.
Through hedging, a forex robot will open a long and a short position. It will create a short-term hedge against your losses. The whole idea is to have more winners than losers.
For instance, let's take a look at the chart. You see, there's a great buying opportunity. But the price started to drift after some time. At this point, a forex robot will open a sell position as well. So, it'll act as a barrier, protecting you from adverse price moves.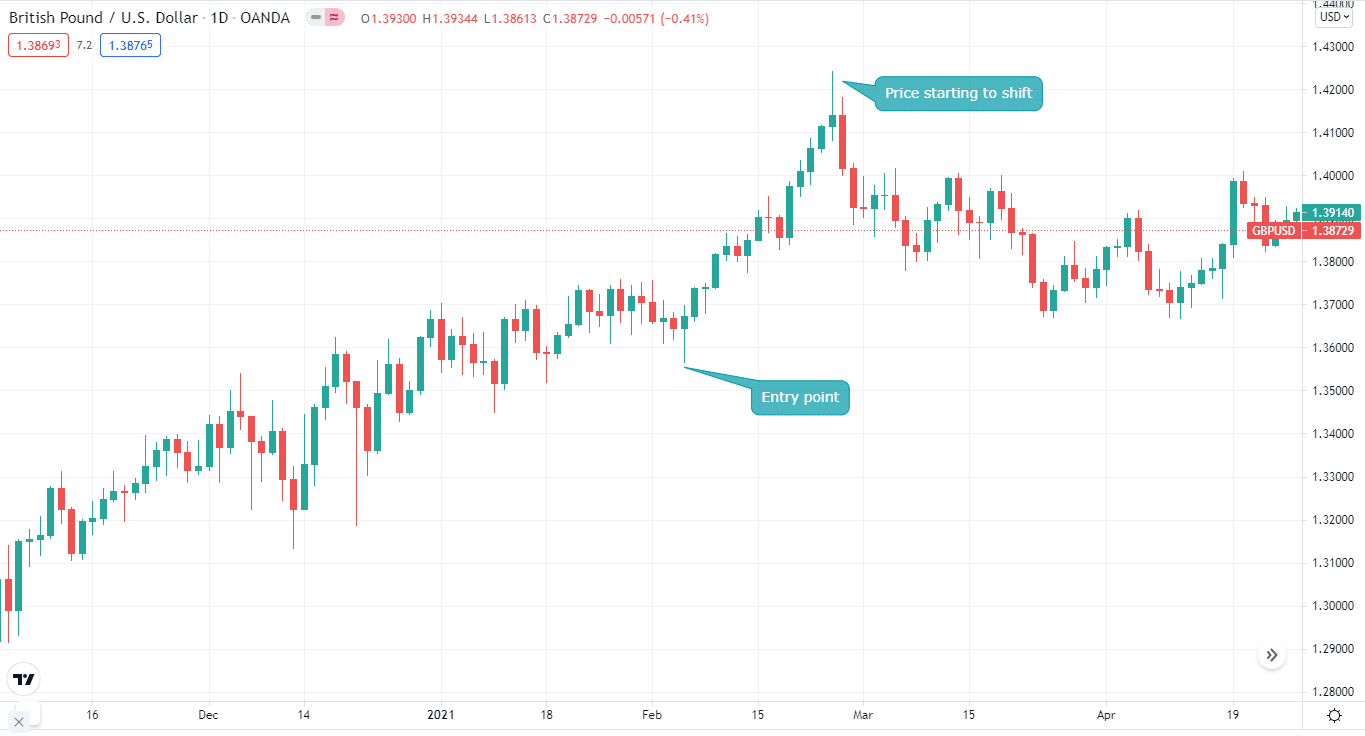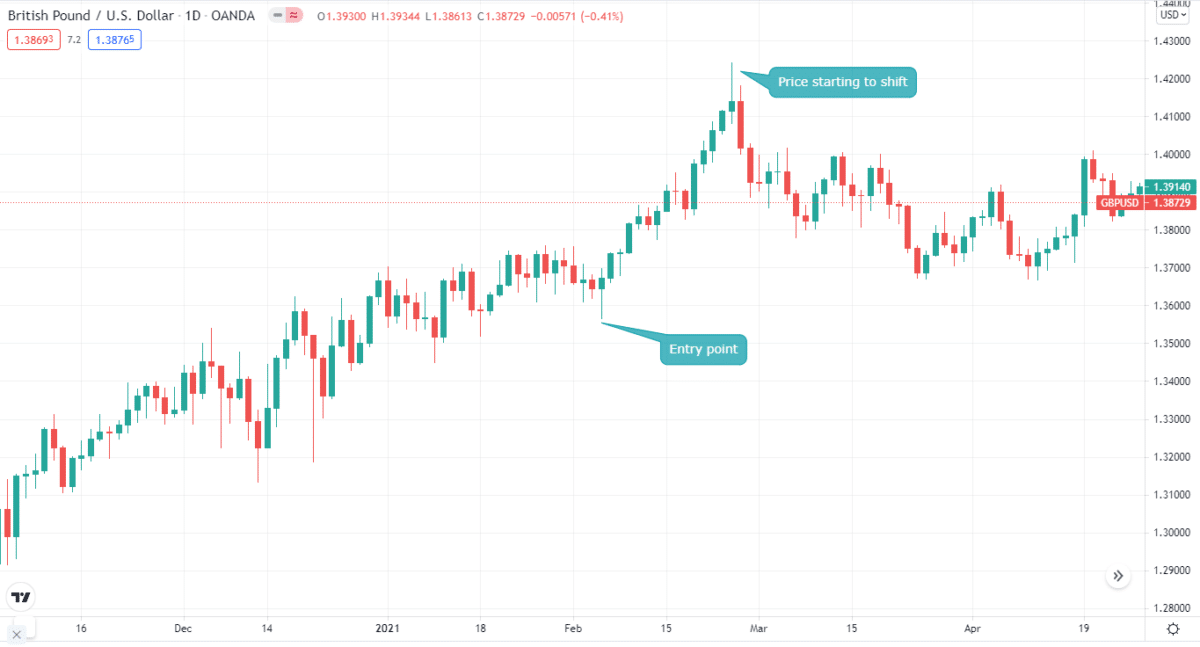 Considering all the factors, yes, a forex robot can create a passive income. It'll use all the knowledge it has to buy or sell at specific times and generate earnings in the process. However, you should perform extensive research when buying a forex robot with all the fuss going on.
If you can code a forex robot yourself, then it's perfect. But if you can't just go through its reviews, consider all the points we mentioned above. You have to pick a bot that meets your needs and be reliable for trade execution.
Final thoughts
Many people are making passive income from robots, and you can make it too if you follow the above guidelines. What you want from a profitable robot are long-term performance and a minimum drawdown.