TechBerry is the first of its kind social trading analytical platform. It capitalizes on its proficient AI to bring together records from more than 100k trading accounts online and then analyze them as a social automated trading platform. By using the system, traders can earn an average of 11.2% profits monthly.
TechBerry company profile
Since its establishment in the market in 2015, TechBerry has brought significant transformation to social automated trading. So far, it is one of the leading automatic trading services in the industry. The deep learning algorithm enables the software to choose the best opportunities in the Forex market based on the existing trading activity.
TechBerry is a convenient automated solution for trading. It pulls data from hundreds of thousands of trading accounts online and assesses them. Best trades are then collected using AI's modifiable strategy. Everyone is welcome to become a member for a year and earn money from AI data.
The highlights of TechBerry
The trading gathered online by TechBerry provides a wide range of trading opportunities. More so, the system makes the process of navigating through online financial data simple and easy. So, rather than spending your time assessing the records, analyzing how thousands of accounts perform, and reading news, the revolutionary AI does all that for you online.
To safeguard its reputation, TechBerry goes a step further to list its trading outcomes on Myfxbook, FXBlue, FXAudit, which are famed for authenticating data. Trading reports are presented as well in their website.
The algorithm sifts trades devoid of human factor. By relying on deep learning, TechBerry can identify suitable sessions and timeframes. Monitoring short- and long-term trading preferences, the profit factor, and drawdown are essential conditions for the system's AI.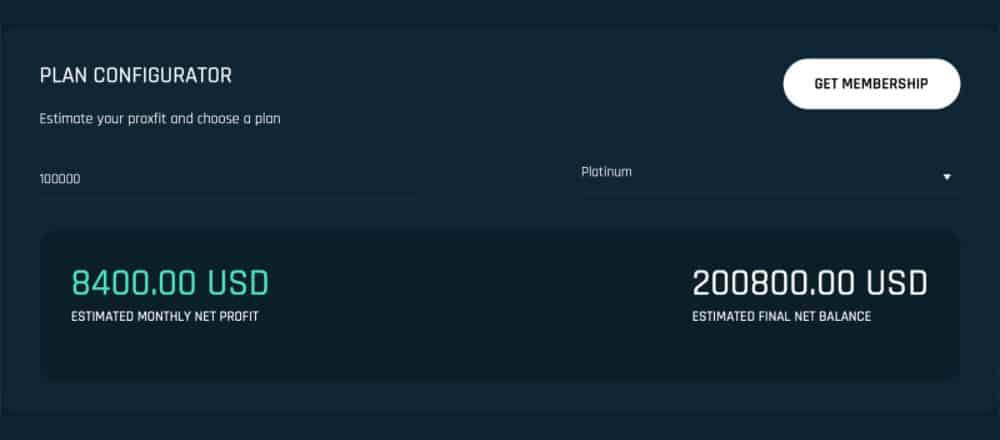 How to start using TechBerry
For individuals: In just a few clicks, anyone can join the service and begin earning profits monthly. It doesn't matter if you are experienced or not because TechBerry will trade on your behalf like an expert. In addition, you can receive a loss compensation that is absolutely unique TechBerry feature that will safeguard you from trading losses.
For traders: TechBerry offers a good platform for skillful traders to receive more income by taking advantage of the activities that occur in their MT4/5 accounts. It is not necessary to have a certain deposit amount to work with TechBerry as a trader. Your part is to download the software and install it on your platform —MT4/5. TechBerry's AI will use the data available on either terminal to develop an efficient strategy.
Is TechBerry a reliable system or scam?
Based on the level of partnerships TechBerry has made, it qualifies to join the list of the most trustworthy and creative trading algorithms in the Forex industry. As of now, the platform has partnered with more than 50 brokers spread across the world and is believed to be the best in their field. These brokers are also standardized by FSA, CySEC, FINRA, FCA, BaFIN, FSC, CFTC, and other authorities.
TechBerry Pricing & Fees
TechBerry has six membership options, coupled with a free trial. You can choose a single plan based on your requirements: loss reimbursement amount, deposit amount, service fees, access to performance records, profit share, etc.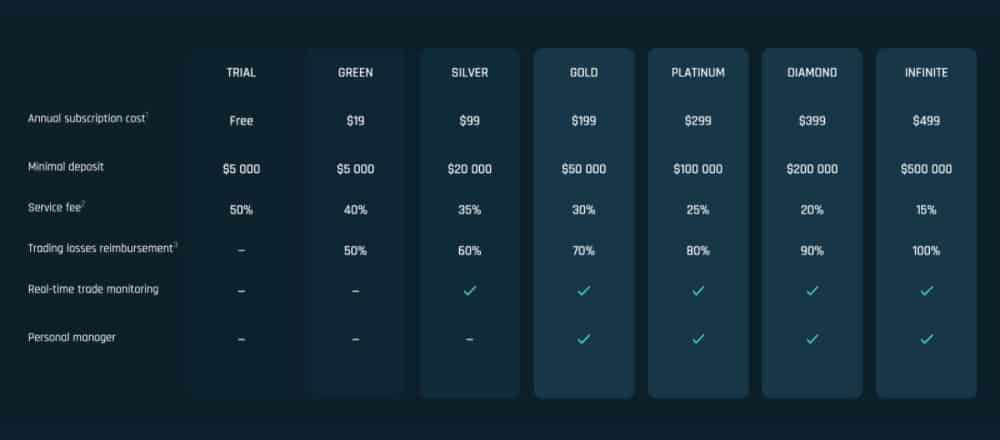 Here are the major characteristics:
Subscription expenses: The price tag for the "Green" annual plan is $19, and $499 for the "Infinite".
TechBerry deducts service fees from the income generated.
Protection against losses from trades: A loss compensation is available for TechBerry members. You can even be compensated up to 100% of the trading losses.
Personal manager: All members of the "Gold" subscription and above are provided with a personal manager.