The 5%ers, a proprietary trading fund, has become a prominent entity in the world of Forex trading. By offering a unique funding program to Forex traders worldwide, The 5%ers have created an environment where talent is nurtured, and success is rewarded. This review aims to delve into the specifics of this company to provide a comprehensive understanding of what they have to offer and how they differentiate themselves in the competitive Forex market.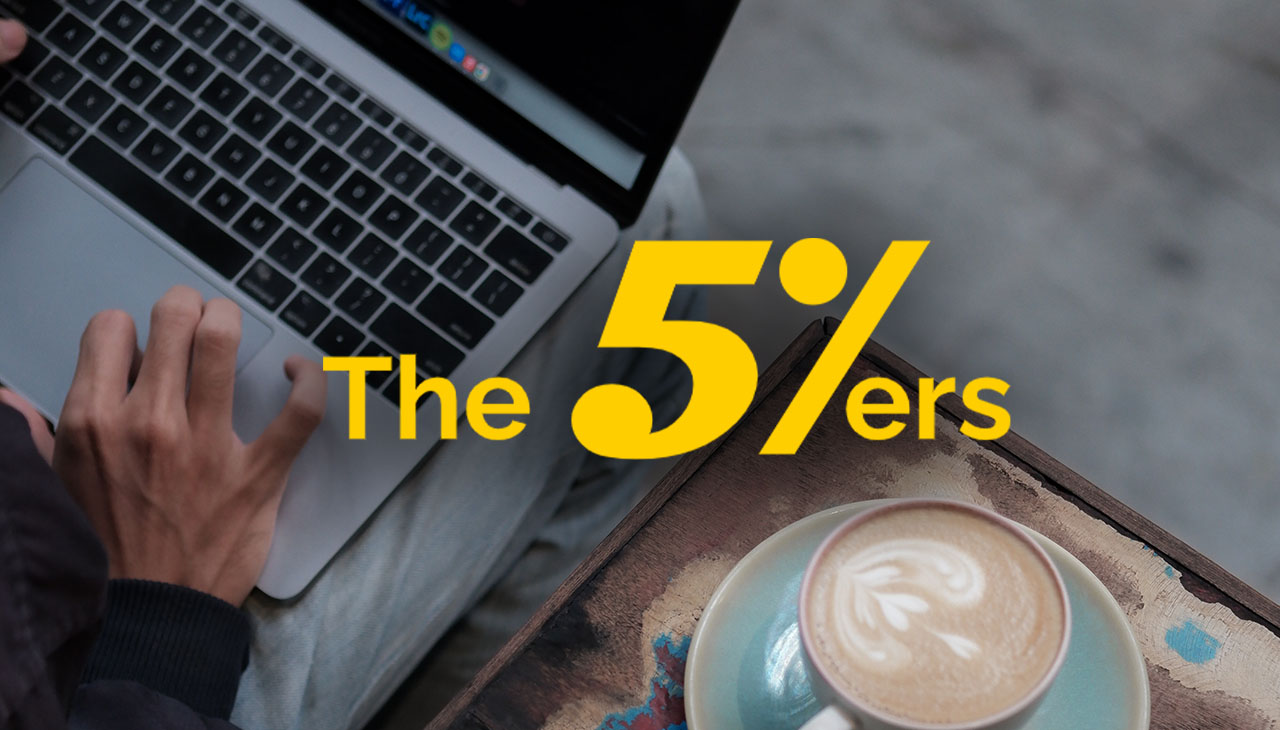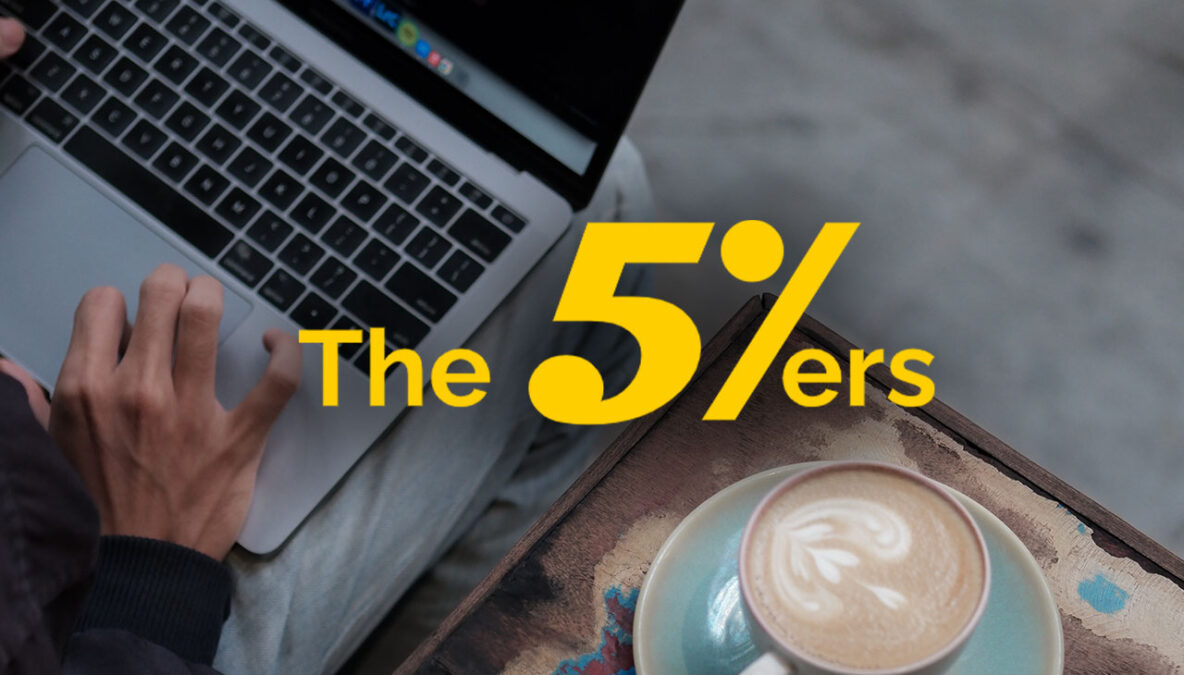 Background of The 5%ers
Founded by Gil Ben-Hur, The 5%ers began its journey with a simple vision – to identify and nurture forex trading talent across the globe. The company's foundation rests on the pillars of trust, transparency, and growth. Unlike traditional proprietary trading firms that require traders to invest their capital, The 5%ers provides funded accounts to its traders. This unique approach has not only allowed The 5%ers to attract a vast community of traders but also to create an environment that promotes learning, progression, and financial success. Over the years, The 5%ers has become a beacon of hope for aspiring and experienced forex traders, offering a platform where abilities are valued over credentials, fostering an atmosphere of opportunity and empowerment.
How The 5%ers Works
The operational model of The 5%ers is straightforward and trader-friendly. After a simple sign-up process, traders are given a fully funded account without needing to risk their capital. The trading parameters set by The 5%ers are designed to encourage responsible and low-risk trading behaviors. Traders are expected to adhere to these rules while they navigate the Forex market. Profits are then split between the trader and the firm, with the trader receiving a generous percentage. The 5%ers also provide their traders with a clear growth plan. As traders achieve predefined trading targets, they are rewarded with increased account sizes, thus further amplifying their earning potential. This model not only minimizes the financial risk for traders but also motivates them to develop sound, sustainable trading strategies.
Features of The 5%ers
The 5%ers program offers a range of features to traders looking to expand their trading opportunities and access funding. Here are some key features of The 5%ers:
Funding Opportunities: The 5%ers provide traders with the opportunity to receive funding for their trading activities. Traders can access capital from The 5%ers to trade in various financial markets, including Forex, stocks, commodities, and indices.
Evaluation Process: To qualify for funding, traders go through a rigorous evaluation process that assesses their trading skills, risk management abilities, and overall performance. This process ensures that only skilled and disciplined traders join The 5%ers community.
Multiple Trading Levels: The 5%ers program offers multiple levels or stages of funding, allowing traders to progress based on their performance. As traders demonstrate consistent profitability and risk management, they can advance to higher funding levels, unlocking greater capital allocation.
Flexible Risk Management: The 5%ers program emphasizes strong risk management practices. Traders are encouraged to implement proper risk control measures to protect their capital and maintain sustainable trading performance.
Profit Sharing: The 5%ers operates on a profit-sharing model, where traders can retain a portion of their profits while sharing a percentage with The 5%ers. This allows traders to benefit from their successful trades and motivates them to strive for consistent profitability.
Community and Support: Traders who join The 5%ers become part of a supportive community of like-minded individuals. They can engage with fellow traders, share insights, and learn from each other's experiences. The 5%ers also provide ongoing support and guidance to traders throughout their journey.
Trading Resources: Traders in The 5%ers program gain access to a variety of trading resources, including educational materials, market analysis, and proprietary trading tools. These resources are designed to enhance traders' skills, knowledge, and decision-making abilities.
Performance Tracking: The 5%ers provides traders with comprehensive performance tracking tools and reports. Traders can monitor their trading statistics, analyze their performance, and identify areas for improvement to refine their trading strategies.
It's important to note that the specific features and details of The 5%ers program may be subject to change, so it's recommended to visit their official website or contact The 5%ers directly for the most up-to-date information.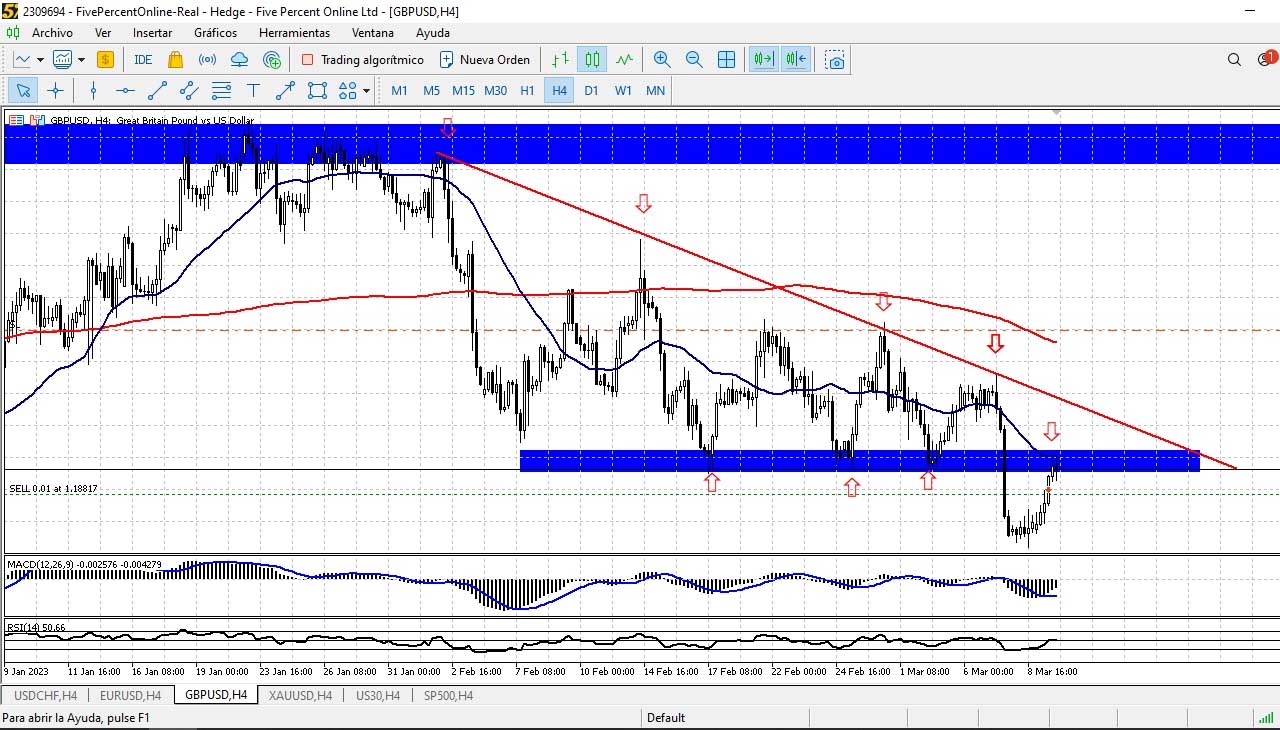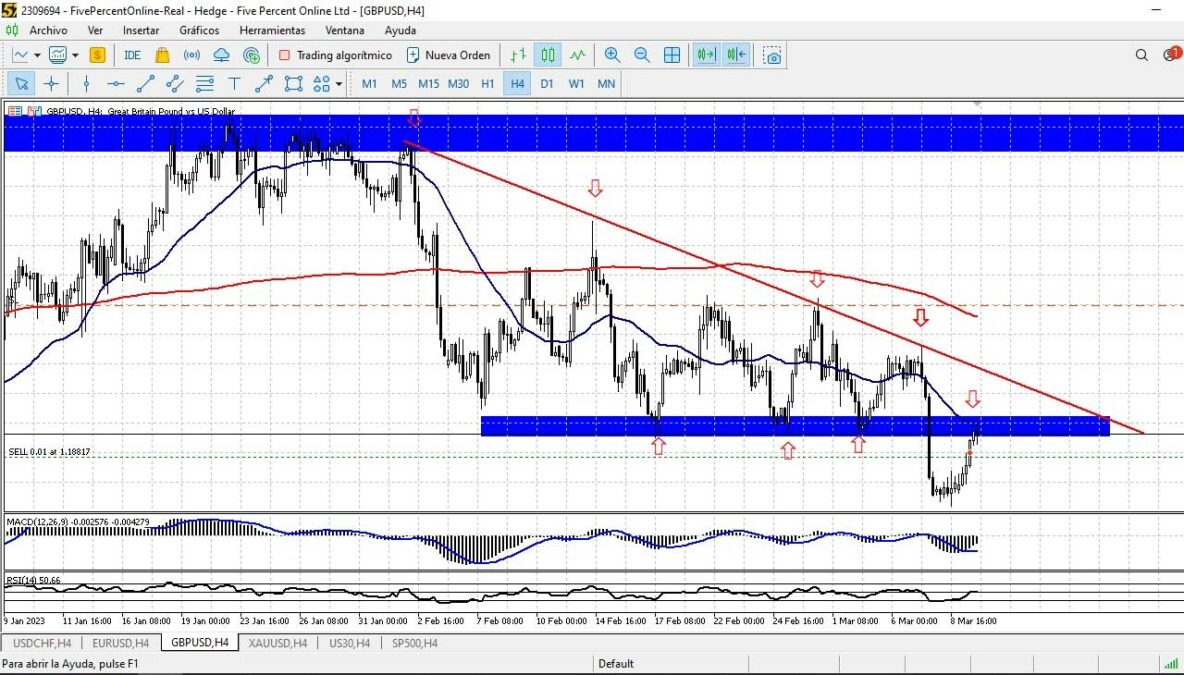 Success Stories
The success stories from The 5%ers program serve as a testament to the unique opportunities and growth prospects it offers. For instance, John, a trader from the UK, shares his experience of transitioning from a struggling trader to a consistently profitable one within months of joining The 5%ers. The program's focus on risk management and disciplined trading, coupled with access to larger capital, has helped him achieve a level of success he had only imagined. Similarly, Maria, a former financial analyst from Spain, found the courage to pursue her passion for Forex trading full-time, thanks to The 5%ers. She praises the supportive community and the wealth of educational resources that have helped her continually improve her trading strategies and skills. The financial rewards and growth opportunities presented by The 5%ers have changed the lives of many traders like John and Maria, enabling them to turn their trading ambitions into reality.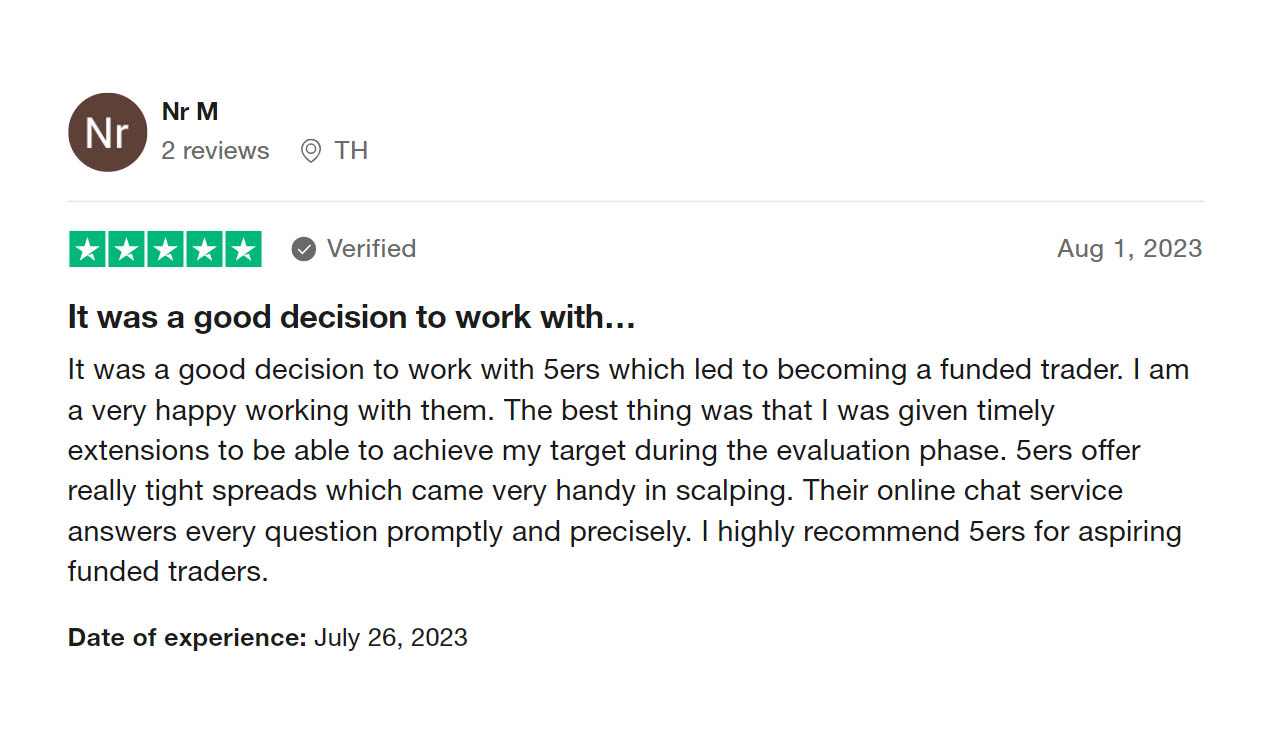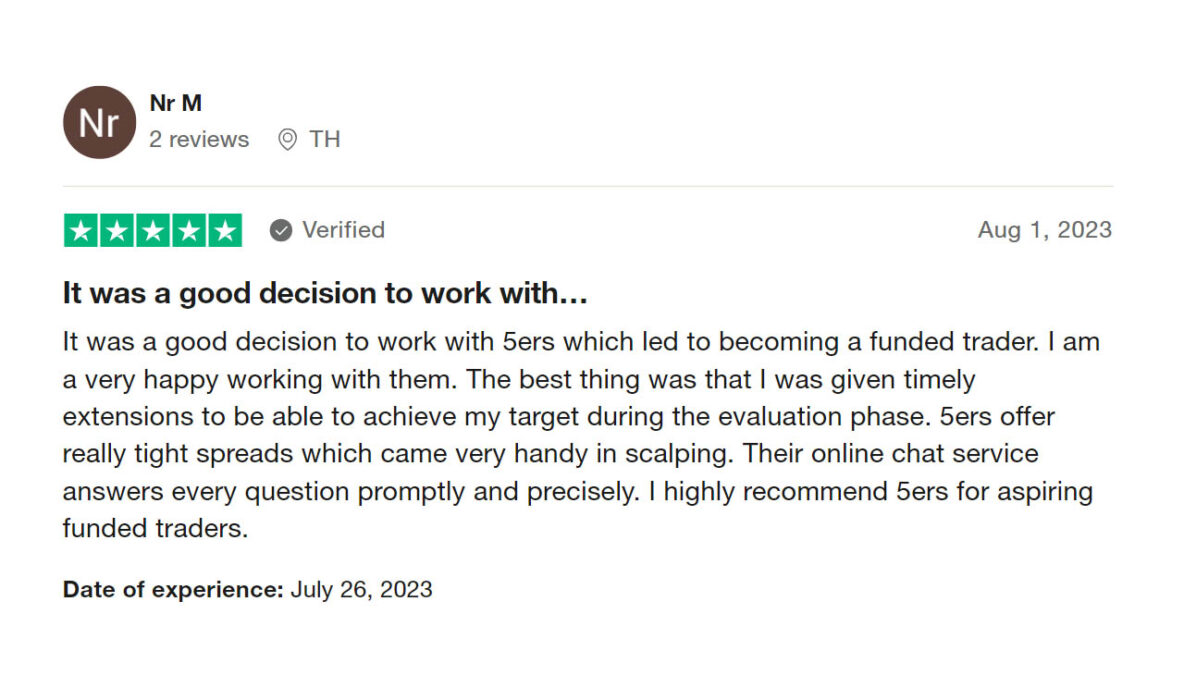 Criticisms and Limitations
While The 5%ers offers unparalleled funding opportunities and a robust trading platform, it is not without its criticisms and limitations. Some traders have noted that the rigorous evaluation process while ensuring a high standard of trading acumen, can be daunting for beginners. There have also been concerns about the firm's strict trading parameters, which some traders feel limit their trading style and strategy. Furthermore, although The 5%ers offers support and educational resources, the onus is on the traders to continuously learn and apply their knowledge to stay profitable. Lastly, while the profit-sharing model is appealing, it does mean that traders only receive a segment of their trading profits, raising questions about the profitability of trading with The 5%ers in the long term. These limitations, however, are often overshadowed by the unique opportunities and trading potential that The 5%ers provides, making it an attractive option for dedicated, disciplined traders.