In this article, we will take a closer look at Topstep Forex and provide a comprehensive review of their services. Topstep Forex is a popular platform that offers traders the opportunity to showcase their skills and potentially earn funding for their trading activities. With its unique trading evaluation program, Topstep Forex aims to empower traders and help them succeed in the forex market. Let's dive in and explore what Topstep Forex has to offer.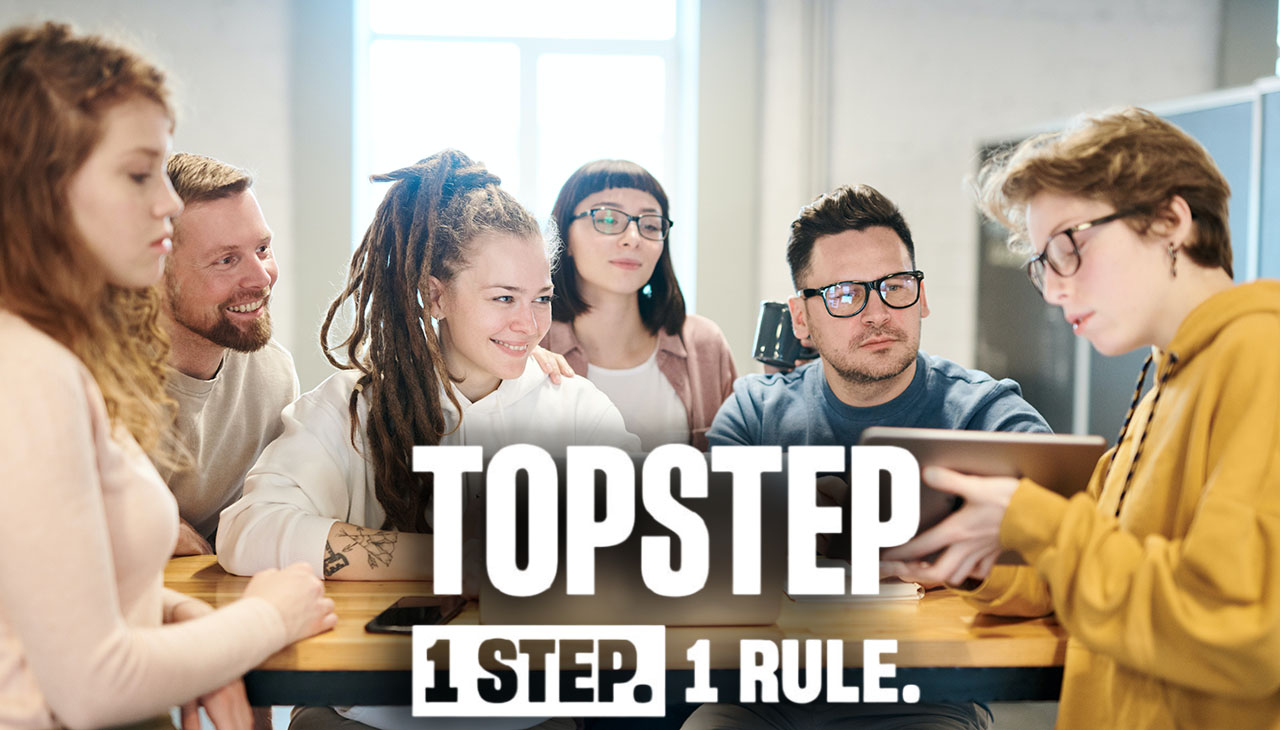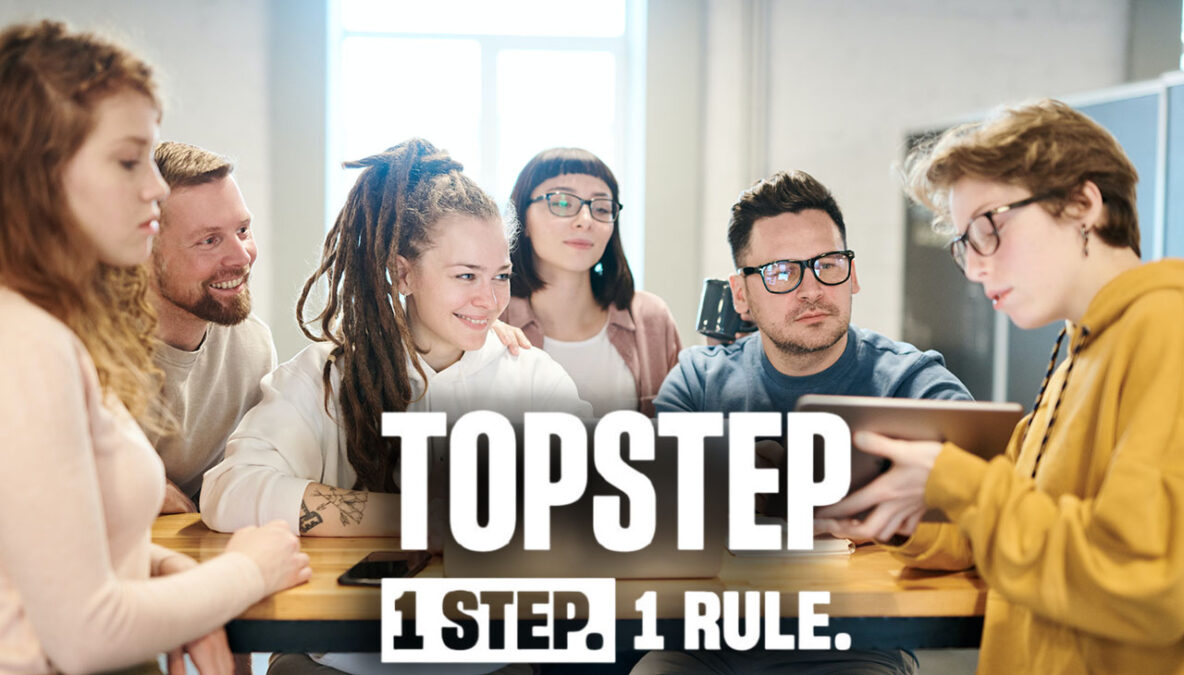 Features
Topstep Forex offers a range of features designed to support traders in their journey toward becoming consistently profitable. Here are some key features of the platform:
Trading Evaluation Program: Topstep Forex's flagship feature is its Trading Evaluation Program. Traders can showcase their skills and potentially earn funding by completing a simulated trading evaluation. This program provides an opportunity for traders to prove their abilities without risking their capital.
Funding Opportunities: Once traders pass the evaluation, they have the chance to receive a funded trading account from Topstep Forex. This allows them to trade with real money and keep a portion of their profits while benefiting from the financial backing and risk management tools provided by the platform.
Analytical Tools and Indicators: Topstep Forex offers a suite of powerful analytical tools and indicators that can help traders make informed trading decisions. These tools provide market insights, trend analysis, and technical indicators to assist traders in identifying potential trading opportunities.
Educational Resources and Support: Topstep Forex believes in empowering traders with knowledge and skills. The platform provides a wealth of educational resources, including webinars, articles, tutorials, and expert insights, to help traders enhance their trading strategies and stay updated with the latest market trends.
Platform Features and User Interface: The Topstep Forex platform is user-friendly and intuitive, making it easy for traders to navigate and execute trades. The platform offers advanced charting capabilities, customizable layouts, and seamless order execution, ensuring a smooth trading experience.
Networking and Community Engagement: Traders on Topstep Forex have the opportunity to connect with like-minded individuals, share trading ideas, and learn from experienced traders through the platform's community forums and networking events. This fosters a supportive and collaborative environment for traders to grow and improve their skills.
Customer Support: Topstep Forex prides itself on providing excellent customer support. Their dedicated support team is available to assist traders with any queries, technical issues, or account-related concerns that may arise during their trading journey.
These are just a few of the features that make Topstep Forex a comprehensive and valuable platform for traders seeking funding opportunities and support in their trading endeavors.
Trading Evaluation Program
The Trading Evaluation Program is a pivotal part of the Topstep Forex experience. It's designed as a two-step process to evaluate a trader's skills and risk management strategies.
Step 1, known as the Trading Combine, is a simulated trading environment where traders are given specific account parameters and trading objectives. Traders must prove their abilities to manage risk, remain disciplined, and generate profits under these set conditions.
Step 2, called the Funded Trader Preparation, mirrors the conditions of a fully funded account. This phase further tests the consistency and profitability of traders.
Upon successful completion of these steps, traders are awarded a funded account, allowing them to trade real forex markets using Topstep Forex's capital. It's a unique opportunity to gain trading experience without risking personal capital, making it a standout feature of the Topstep Forex platform.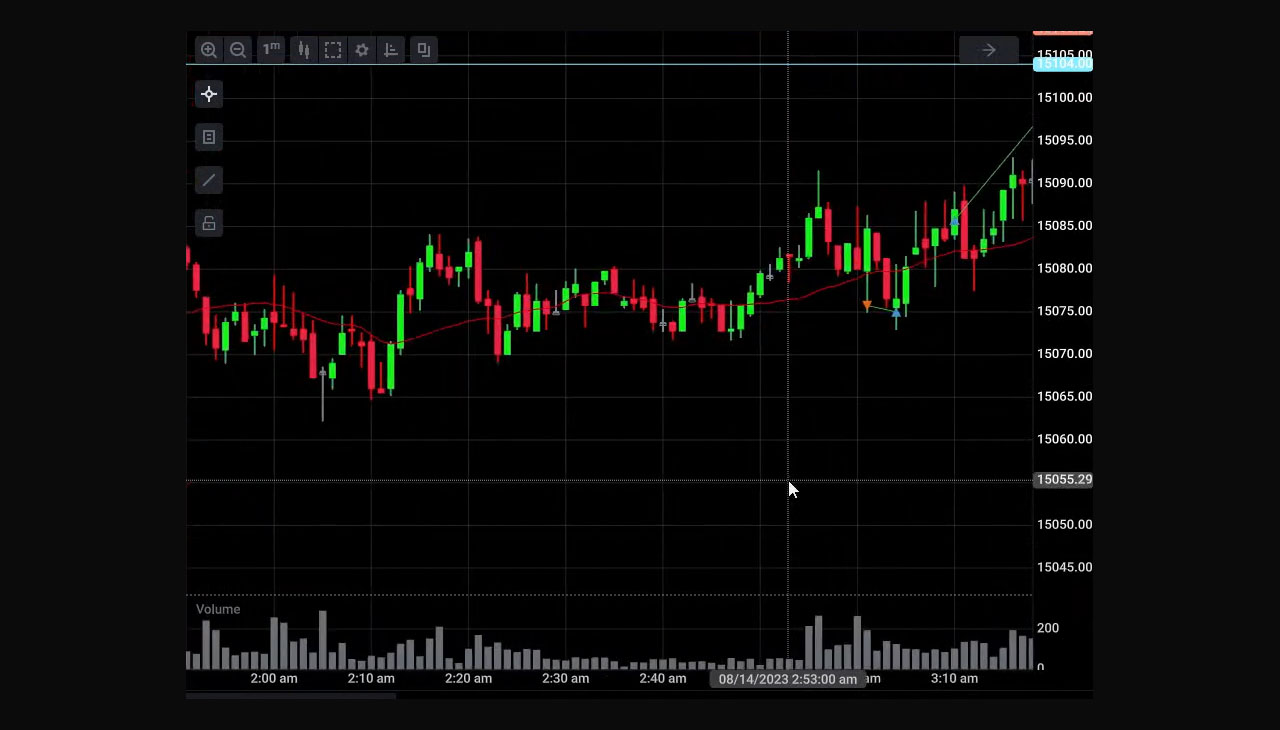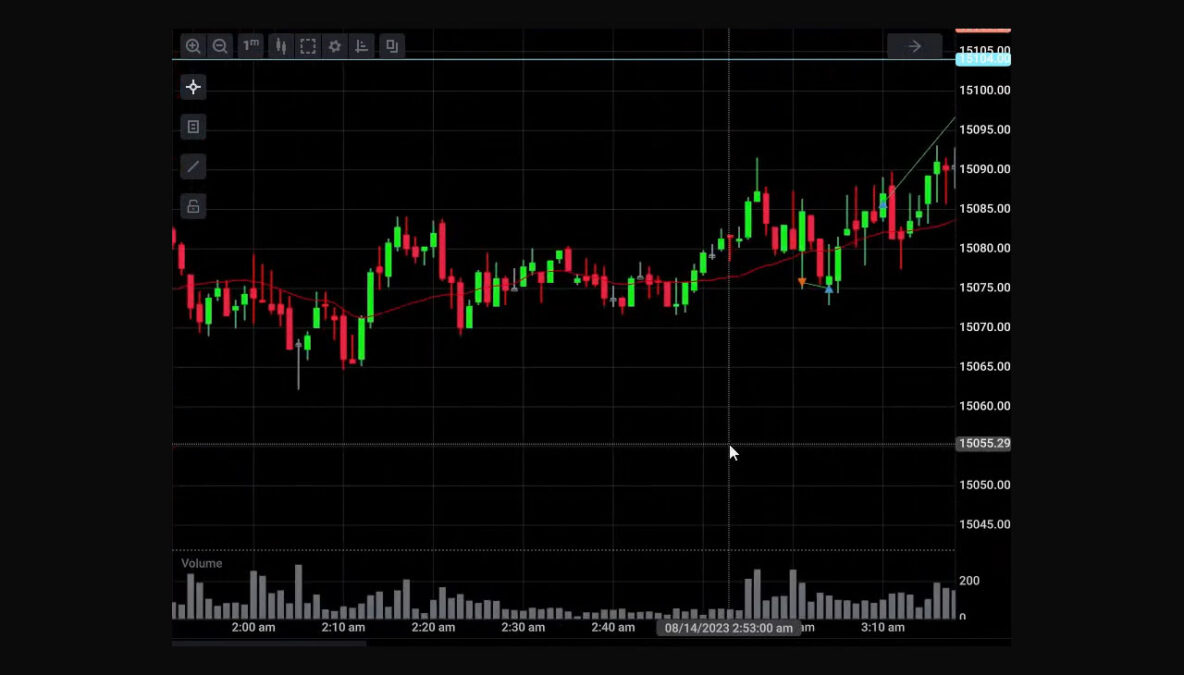 Funding Opportunities
Once traders have completed the Trading Evaluation Program, they qualify for the Funding Opportunities provided by Topstep Forex. Here's where the real trading journey begins – with a funded account. Topstep Forex provides traders with a funded account, allowing them to trade real money in the forex market. Traders can keep up to 80% of the profits they make, which can be withdrawn at any time. This is a significant advantage as it allows traders to benefit from the forex market without risking their capital. Importantly, Topstep Forex absorbs all losses, so traders do not have to worry about losing their funds. Beyond monetary benefits, a funded account also provides traders with the opportunity to gain practical trading experience and develop their strategies in real market conditions. This aligns with Topstep Forex's mission to foster successful trading careers and help traders achieve consistent profitability.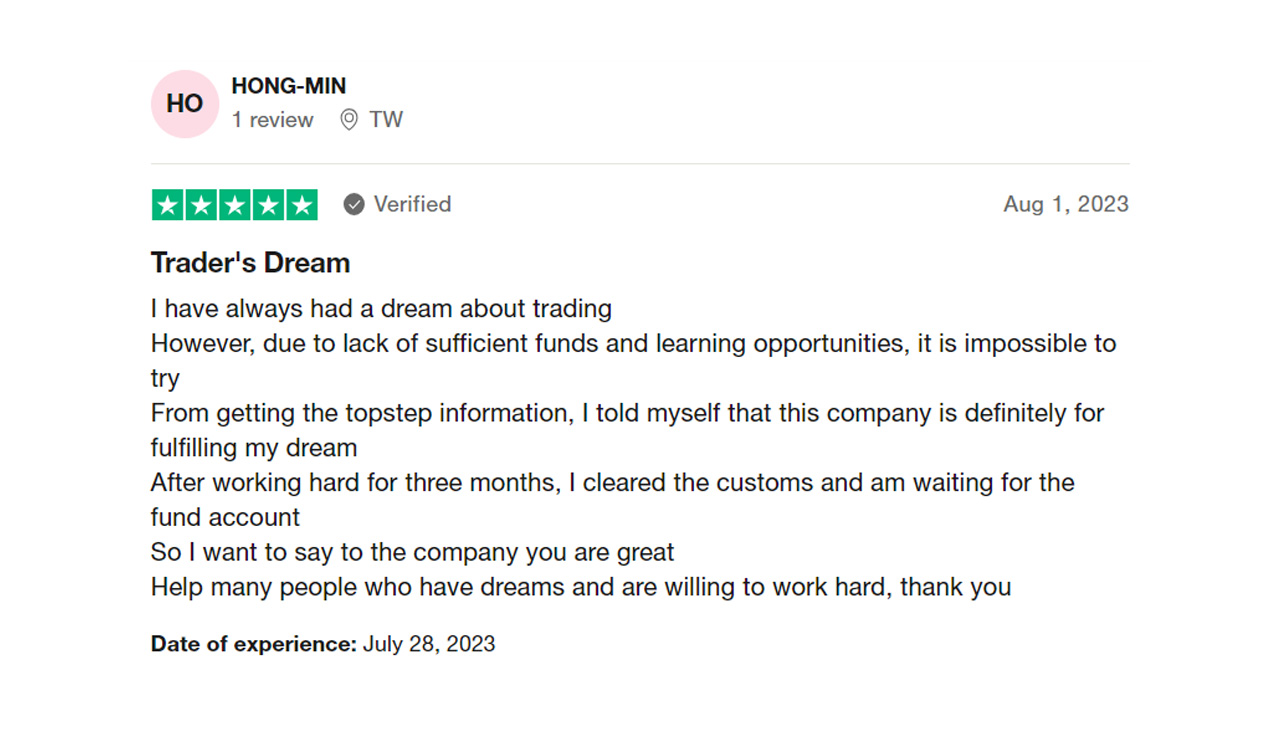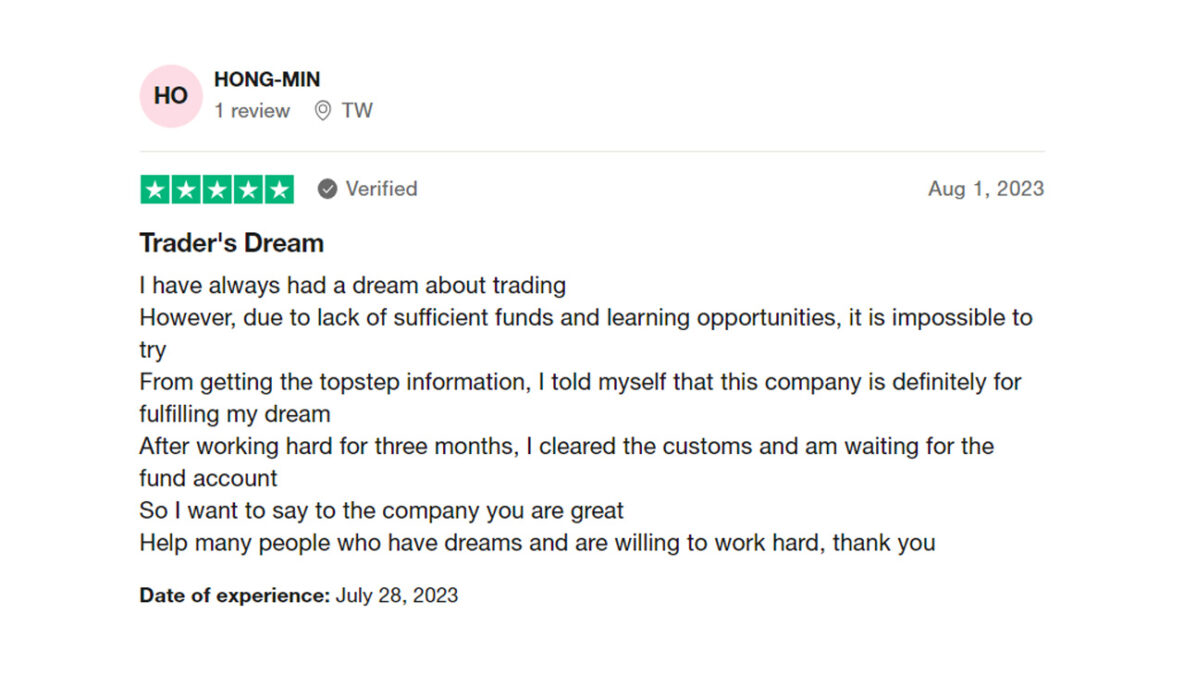 Trading Tools and Resources
Topstep Forex equips its traders with a variety of trading tools and resources to assist them in achieving their trading goals. The platform offers an advanced analytical toolset, complete with market insights, trend analysis, and a wide array of technical indicators. These tools are designed to aid traders in spotting potential trading opportunities and making informed decisions.
A standout feature is the platform's advanced charting capabilities. Traders can customize charts according to their preferences, allowing for better data interpretation and strategy formulation. Real-time market data is also available, ensuring traders are kept up-to-date with market fluctuations and trends.
Additionally, Topstep Forex offers educational resources, including webinars, articles, and tutorials. These resources cater to both novice and experienced traders, covering various topics from basic trading concepts to advanced trading strategies. Expert insights are also available, providing traders with valuable perspectives and tips to enhance their trading skills.
With such comprehensive trading resources, Topstep Forex not only provides a platform for traders to trade but also imparts valuable knowledge and skills, helping them to continually grow and improve in their trading journey.