Shell Forex EA is a just-released expert advisor that has one of the simplest presentations ever written. The devs don't care about what we think about it. So, we have decided to write a detailed product review to analyze this system and get a better understanding of what is offered for a 49 EUR price.
Shell Forex EA company profile
The company doesn't have a profile in the common sense because it wasn't registered legally. So, if something goes wrong we won't be able to get our refunds or any other legal action.
The highlights of Shell Forex EA
The presentation includes short explanations about how the system works. It's clearly not enough, but at least it's something.
The system was designed as a fully automatic trading solution. So, it can help us with opening and closing orders.
We can just do general supervision.
It doesn't include strategies that can set our account at higher risk like a Grid or Martingale.
We can work with any broker house.
The system will be consistently updated and upgraded.
There's a refund policy provided.
Installation process will take several minutes.
It can work under various market conditions.
The system was designed to trade on MT4.
We have tested and proven set files.
There are three levels of risks that we can choose: low, medium, and high return.
We get no extra explanations about it.
Trading results with Shell Forex EA
The presentation wasn't featured by a backtest report that would show us that the system is a stable solution that was tested properly. Usually, the final report shows the risks, win rates, drawdowns, profitability, recovery factor, and so on.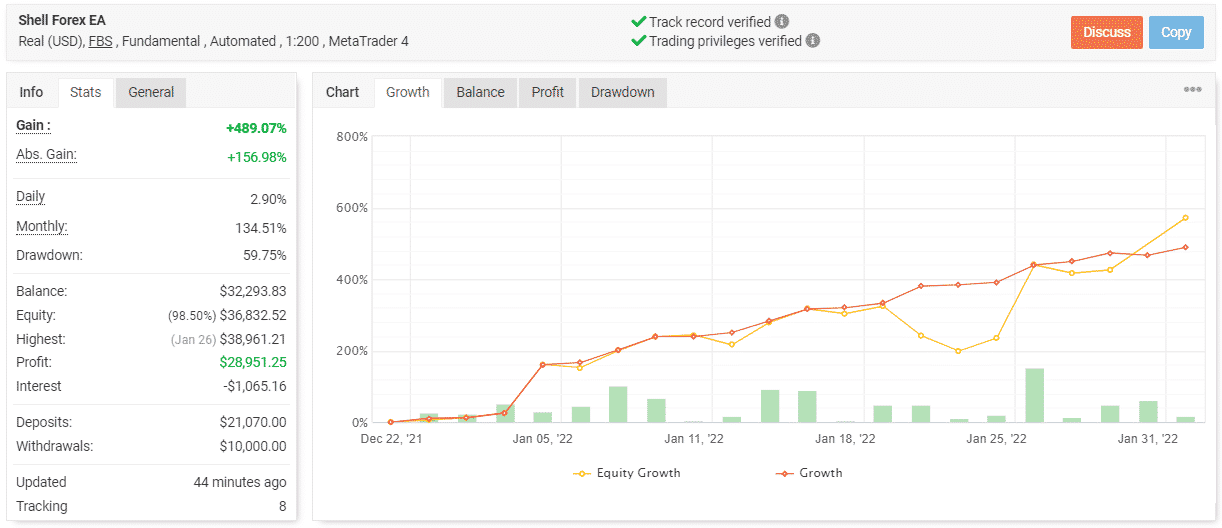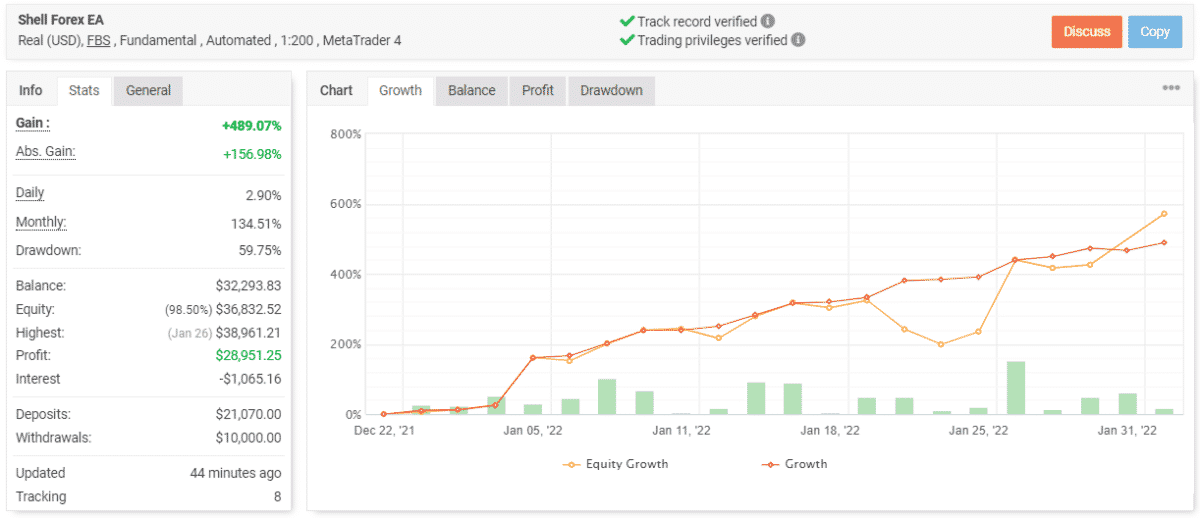 The robot keeps running a USD-based real account on FBS with 1:200 leverage. The platform is MT4. It uses fundamental info in trading. The account has a verified track record and verified trading privileges. It was created on December 22, 2021, deposited at $21,070, and withdrawn at $10,000. Its total gain is 489.07%. The maximum drawdown is 59.75%. It's three times higher than it should be.


Shell Forex EA has closed 247 deals with 3143 pips. An average win is 26.52 pips when an average loss is -28.42 pips. An average win rate for longs is 71% and 78% for shorts. An average trade length is a day. The profit factor is 2.62. It was over 3.5 when we visited the trading results last time.


We can trade those pairs AUDUSD, EURAUD, GBPAUD, GBPJPY, GBPUSD, and USDJPY. The most traded pair is AUDUSD with 62 deals and $7747.86.

It focuses on trading Asian and European sessions.

Friday is the most traded pair with 84 orders when Thursday is the less traded one with 27 deals closed.


The robot works with medium risks to the account balance.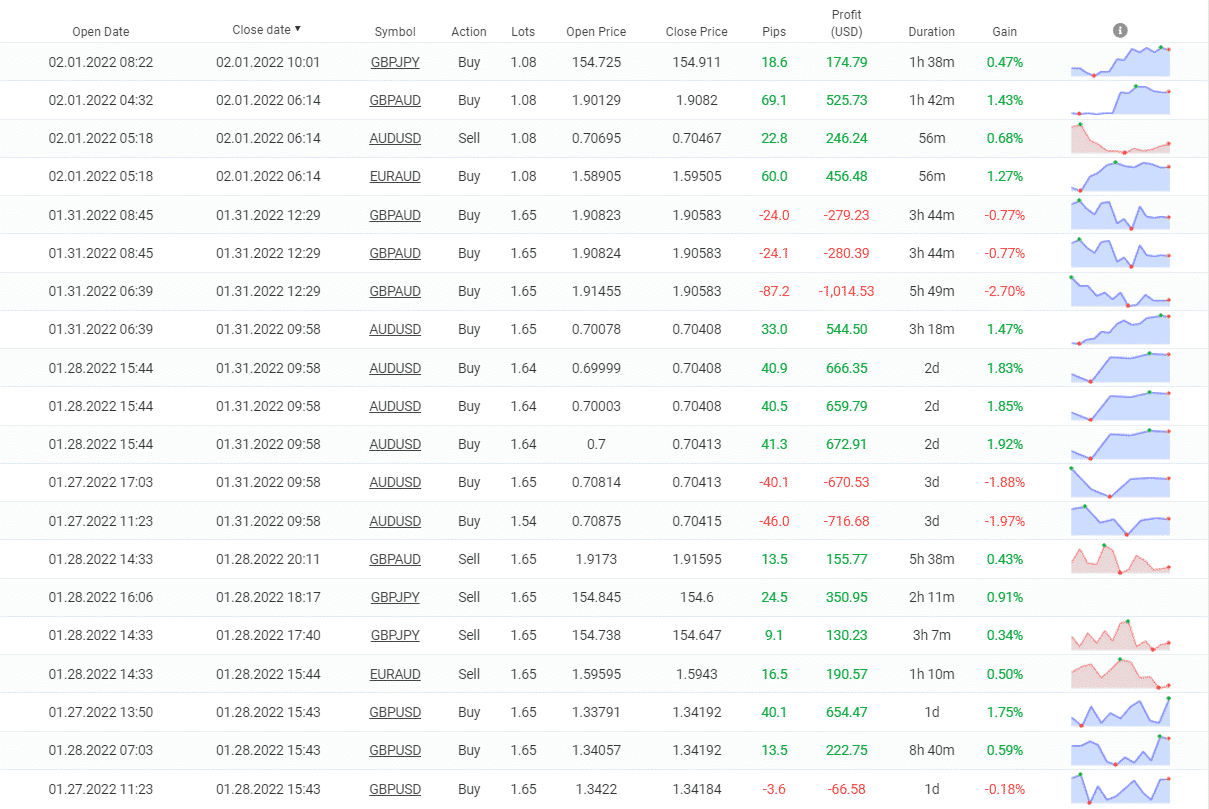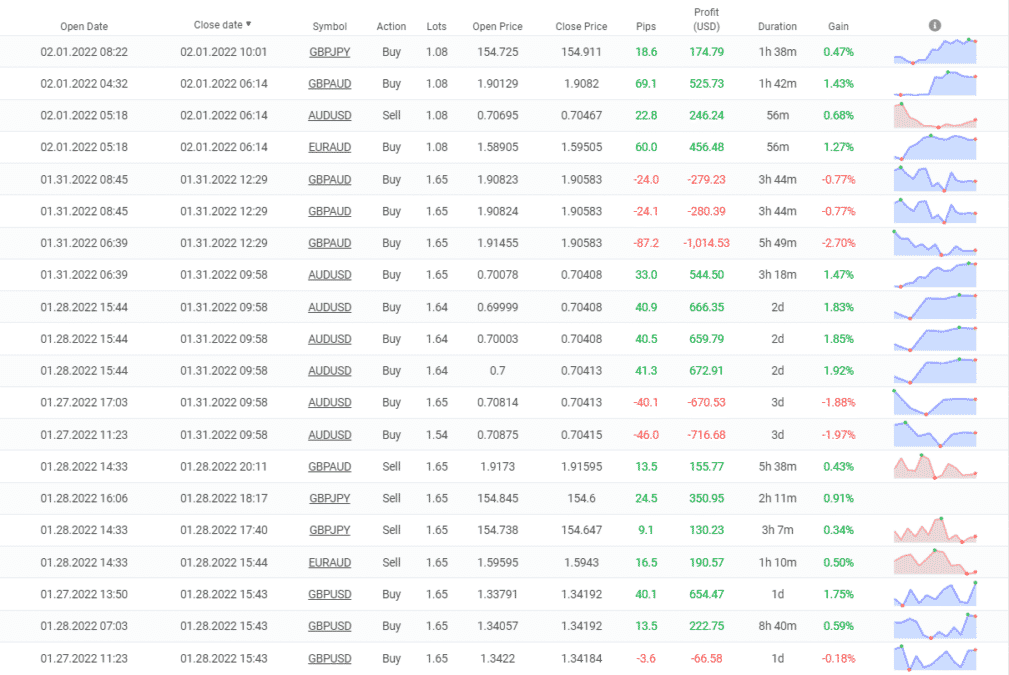 The advisor works with a Grid of 3-6 orders. It's risky trading.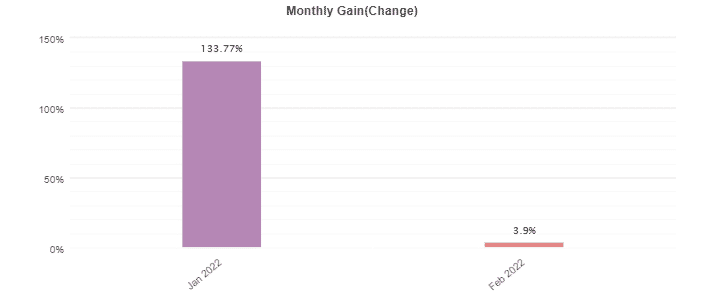 January was closed with profits.
Shell Forex EA packages
The system can be bought for €49. We can pay with PayPal or BTC. There's no information about the mentioned refund policy. So, this could be a trick. The package details aren't available either.
Assistance
The devs provide below average assistance answering questions within a day or even more.
Other notes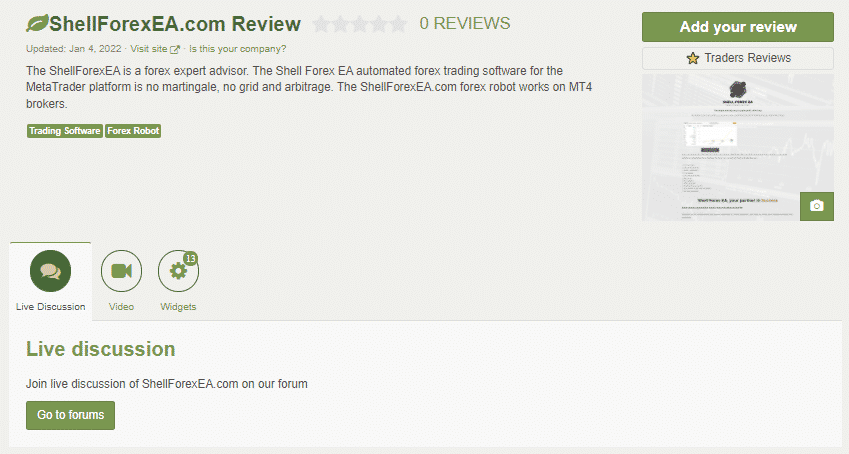 Shell Forex EA has a page on Forex Peace Army. The devs didn't connect any accounts to it. Users haven't written testimonials either.
Is Shell Forex EA a reliable system?
The robot is risky and it works with insanely high risks. So, the drawdowns should be below 20%, not almost reach 60%.