Prop Firm EA is an expert advisor that has a simple presentation. It's typical for My EA Academy. In this Prop Firm EA review, we will analyze the system and find out if it is profitable and stable to use.
PROP FIRM EA company profile
The company is quite known and has been running on the market for several years, not less. The headquarters are in Malaysia. They have several people hired around the globe. The support is mediocre.
The highlights of Prop Firm EA
The system has some details and features explained that we have grouped up in the list:
The system works completely automatically for us on a terminal.
The advisor was released on August 01, 2021.
It can execute orders with low drawdowns overall.
Expected monthly profitability is from 10% to 20%.
"Prop Firm EA is compatible with funding firms such as FTMO, MY FOREX FUNDS, etc."
"After successfully passing the challenge, you will generally be awarded an account funded up to $200,000 and your earnings on the account will be shared with a profit split between the firm and the individual."
We've got a news filter to manage hours we'd like not to trade. It allows us to have a smoother experience.
We can trade all available cross pairs on our terminal.
The drawdowns should be lower than 5%.
There's no risky strategy like Martingale applied.
It uses a "top-bottom reverse trading strategy along with grid, internal smart indicator signals and news filter as its trading strategy."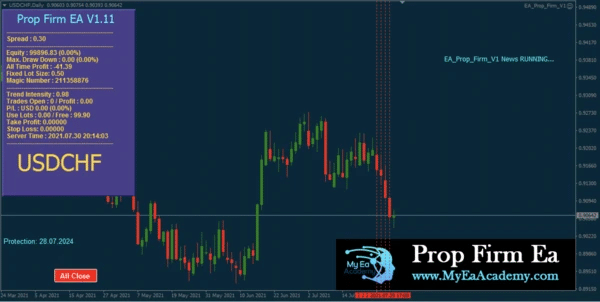 The system works well with various sizes of an account: "2k, 5k, 10k, 50k, 100k and 200k USD accounts." It sounds ridiculous. The size doesn't matter.
The account should have at least $2000 for trading with 0.01 lot sizes.
The advisor does its best to close orders on Friday night.
Trading results with PROP FIRM EA
The presentation doesn't include any sign of backtest reports. It's a significant con because we don't know if it works well with the past tick data smooth and what broker provided this data for the developers.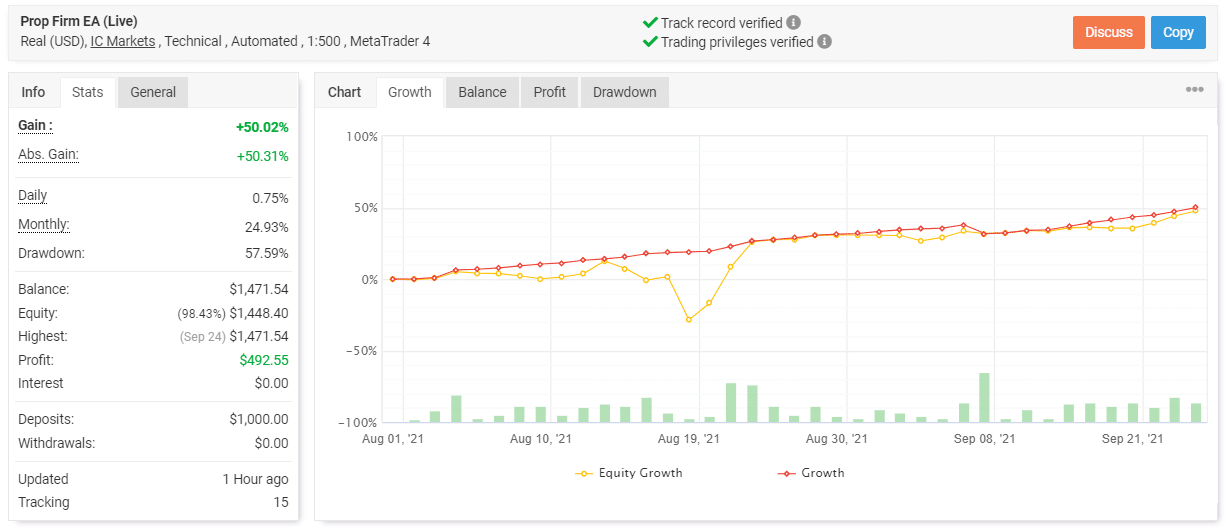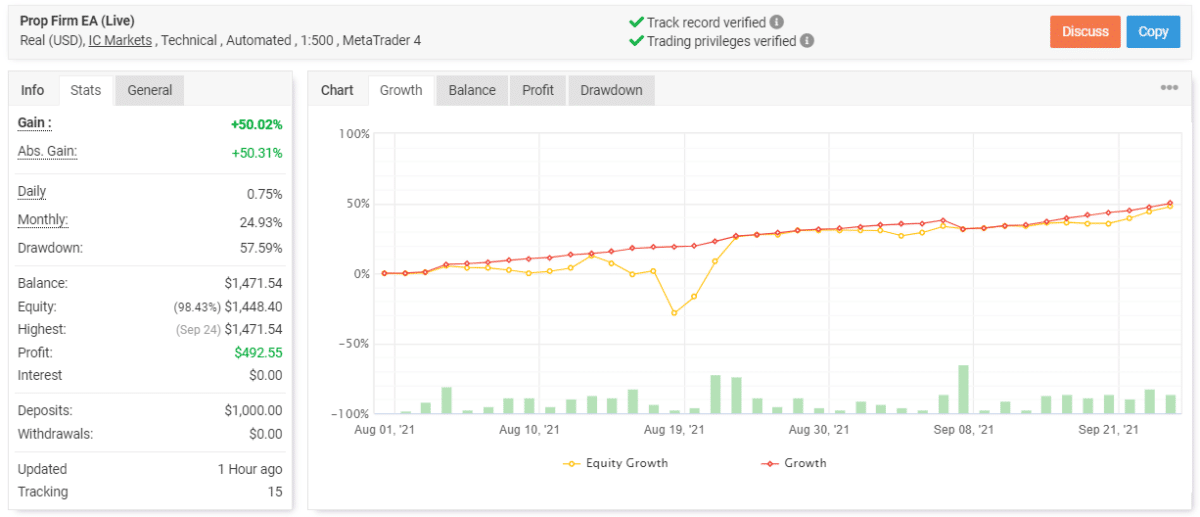 Verified trading results from a real account is a good sign that means the system works under real market conditions making profits. The devs must have it to know when it's time to update the system. The expert advisor has been running a real USD account on IC Markets automatically with 1:500 leverage on MT4. The account has a verified track record. It was created on August 01, 2021, and deposited at $1,000. Since then, the total gain has become 50.02%. An average monthly profit is 24.93%. The maximum drawdown is 57.59%. It's so high as for a robot that positions itself among the prop-type advisors.


The robot has traded 322 deals with 9009.7 pips traded. An average win is 56.20 pips when an average loss is -63.38 pips. The win rate for longs is 75%, while for shorts, it's 77%. An average trade length is two days. The profit factor is 2.53 pips. It's been increased at 0.5 since our last visit.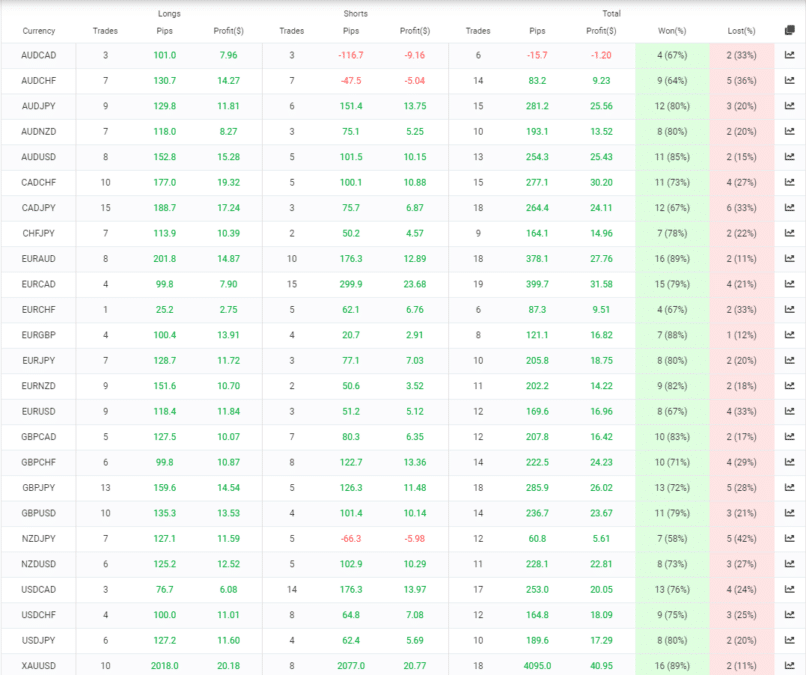 It has been working with many pairs.


It looks like the advisor trades only proper high-impact news to make profits.

The advisor skips actively trading during Thursday and Friday.


It runs the account with quite acceptable risks to the balance.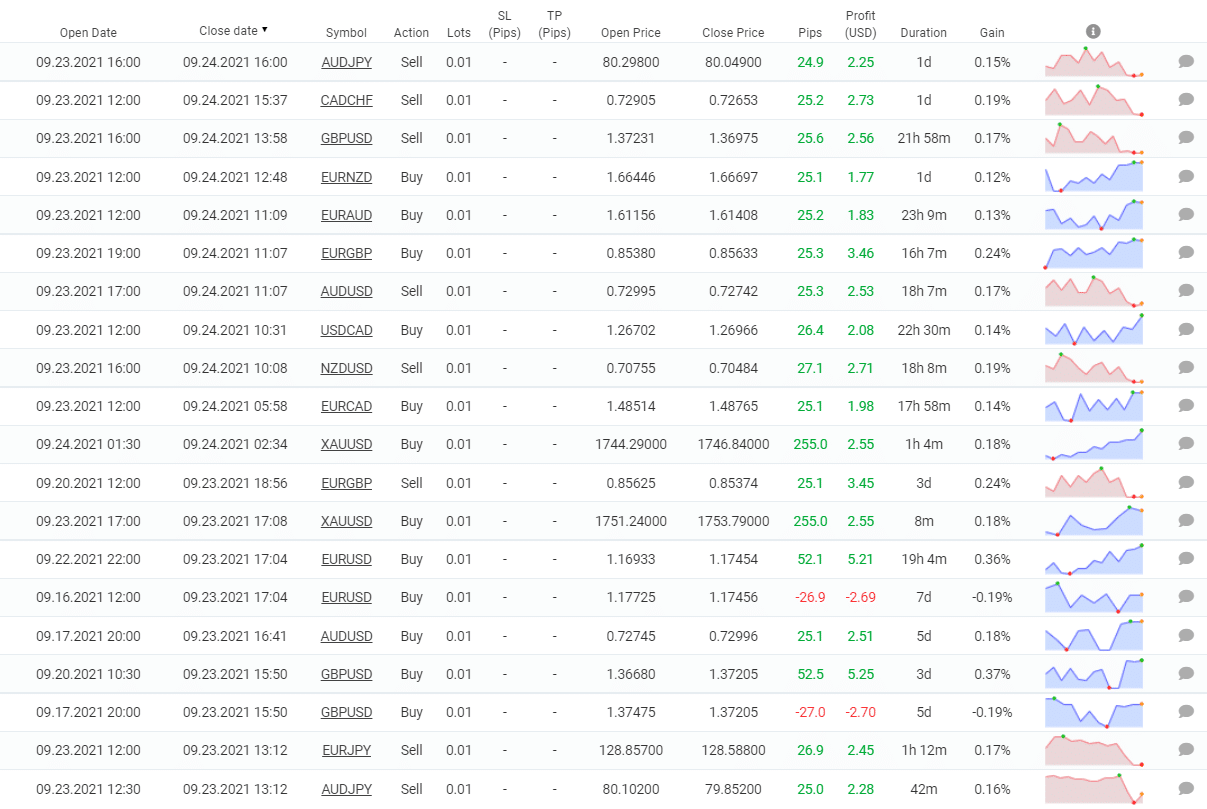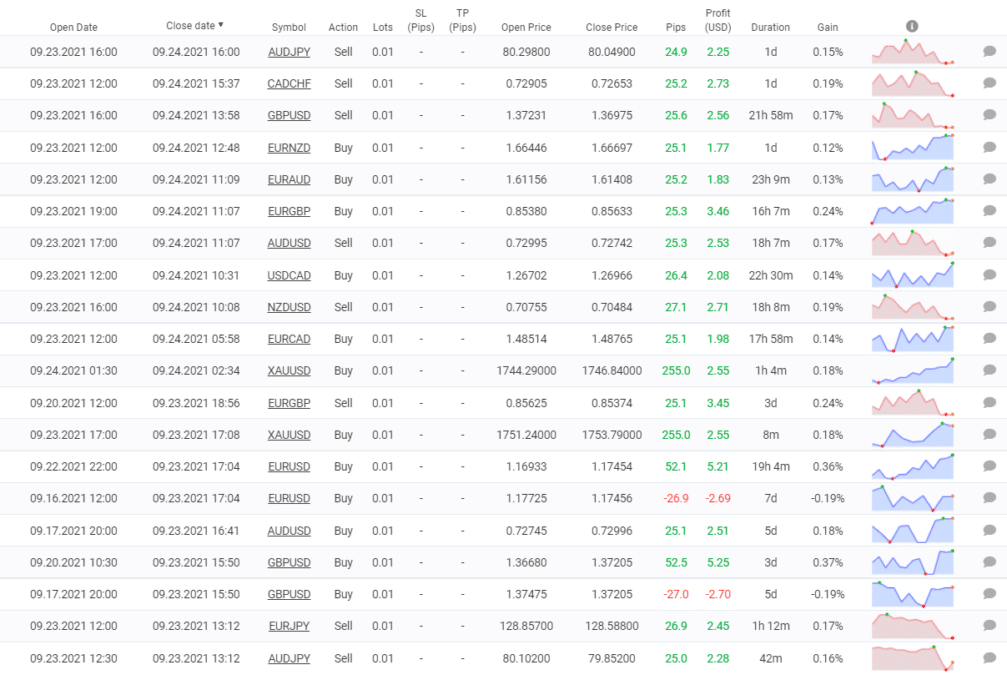 We may note that SL and TP levels are placed but hidden from a broker.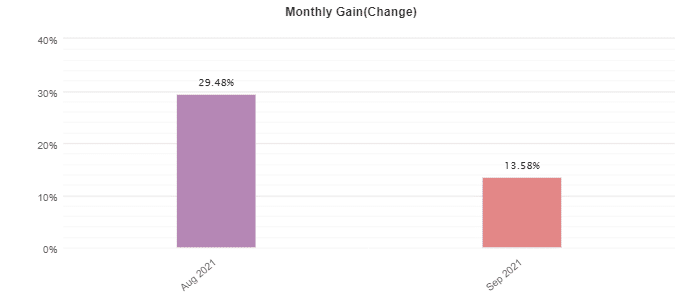 It seems to us September 2021 will be closed with a twice fewer monthly profit.
Prop Firm EA packages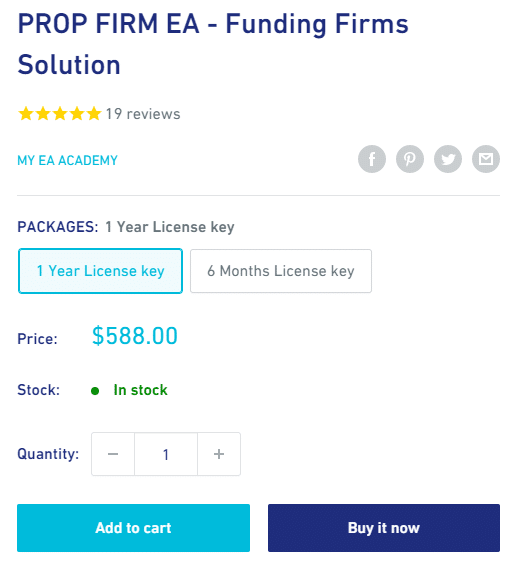 The system is available after a short period of sold-out for the same price of $588. There's a refund policy during the first 14 days. We don't know the details of the package.
Assistance
The service has mediocre support as we mentioned before. They can provide us with better support for sure if they want.
Other notes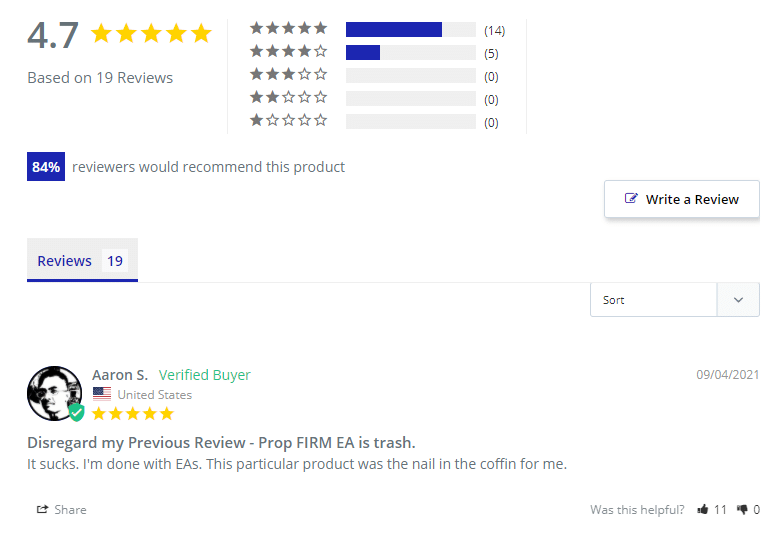 There are 19 testimonials written on the site. The person mentioned that the system is trash. There are 11 likes on it. So, clients are not profitable with it.
Is Prop Firm EA a profitable bet in 2021?
It makes profits we have seen, it's right. The system is just less than two-months old. We can't say for sure that the robot keeps running that well for the rest of the year.