iProfit is a trading solution that focuses on automatic trading on the market. We have a main claim that it's "The World's Most Successful Neural Network Strategy." In this review, we will check out the veracity of the vendor's claims to help you decide whether this FX trading tool is a worthy investment solution.
iProfit EA company profile
The advisor was designed and released by the Phibase Technologies company. The company was founded in 2012 and since that time it has developed other tools designed to trade on Forex: Index, Raybot, and Cabex. Unfortunately, there is no info present on the team members of the company. The one thing we know is that they are located in India. To get in touch with support traders need to send them email or fill in an online contact form. They promise to respond to emails within 6 hours.
The highlights of iProfit EA
Let's talk about these blocks on claims and feature explanations.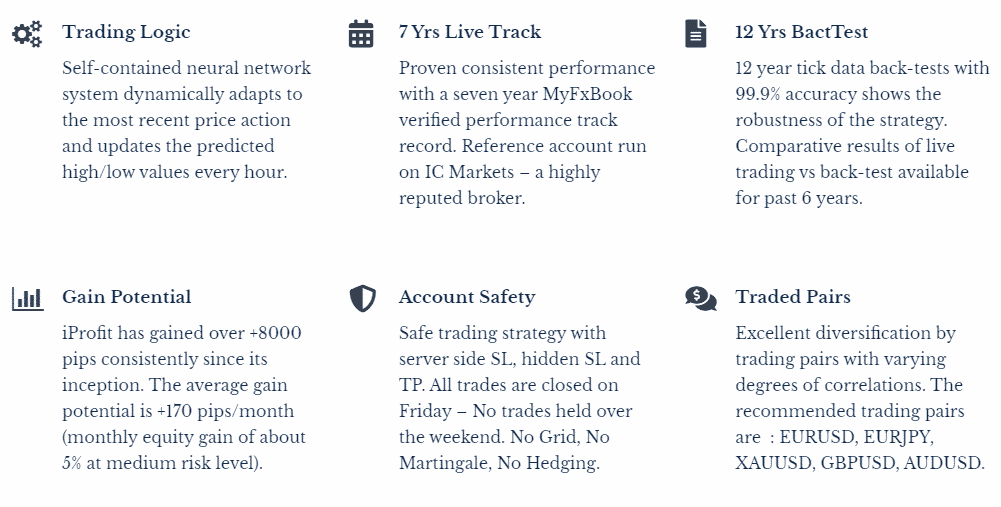 The advisor has many details explained. We have systemized them in the list below:
The advisor trades automatically on the MT4 terminal.
"It dynamically adapts to the most recent price action, and updates predicted high and low levels every hour."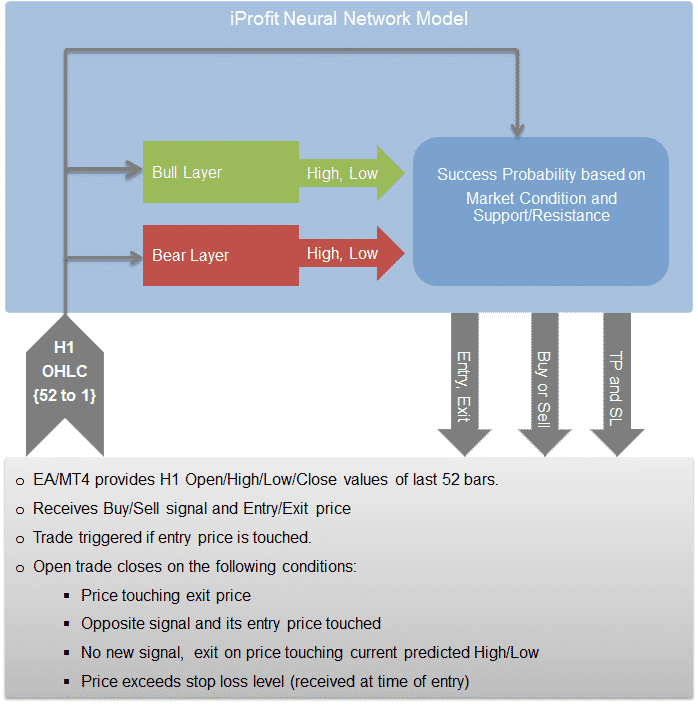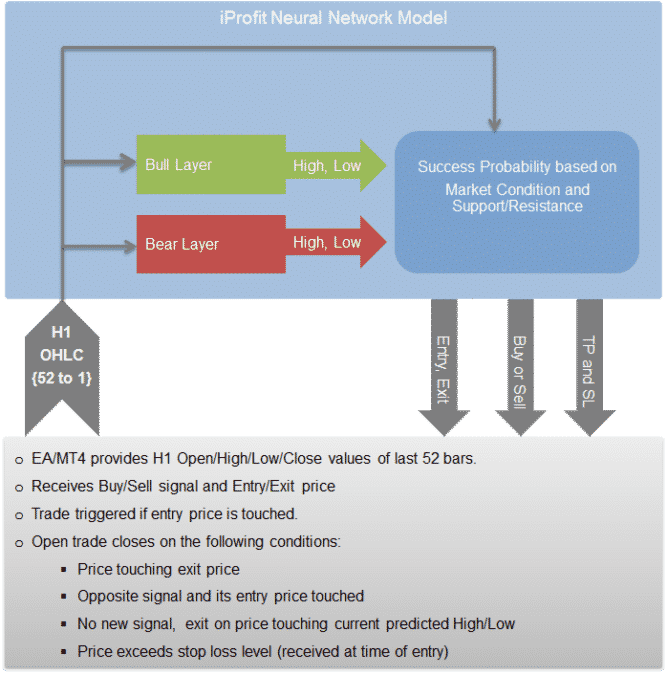 There has to be a neural network strategy but it doesn't look correct.
We can work with up to five cross pairs with this robot.
The system was released in 2013.
The advisor was tested on the data from 12 years.
The modeling quality was 99.99% quality.
The system has obtained 8000 pips.
It can raise monthly profitability up to 170 pips.
It protects deals that were placed on the market with SL and TP levels.
The advisor doesn't use risky strategies to make profits.
There are five symbols allowed for trading EUR/USD, EUR/JPY, XAU/USD, GBP/USD, and AUD/USD.
Trading results with iProfit EA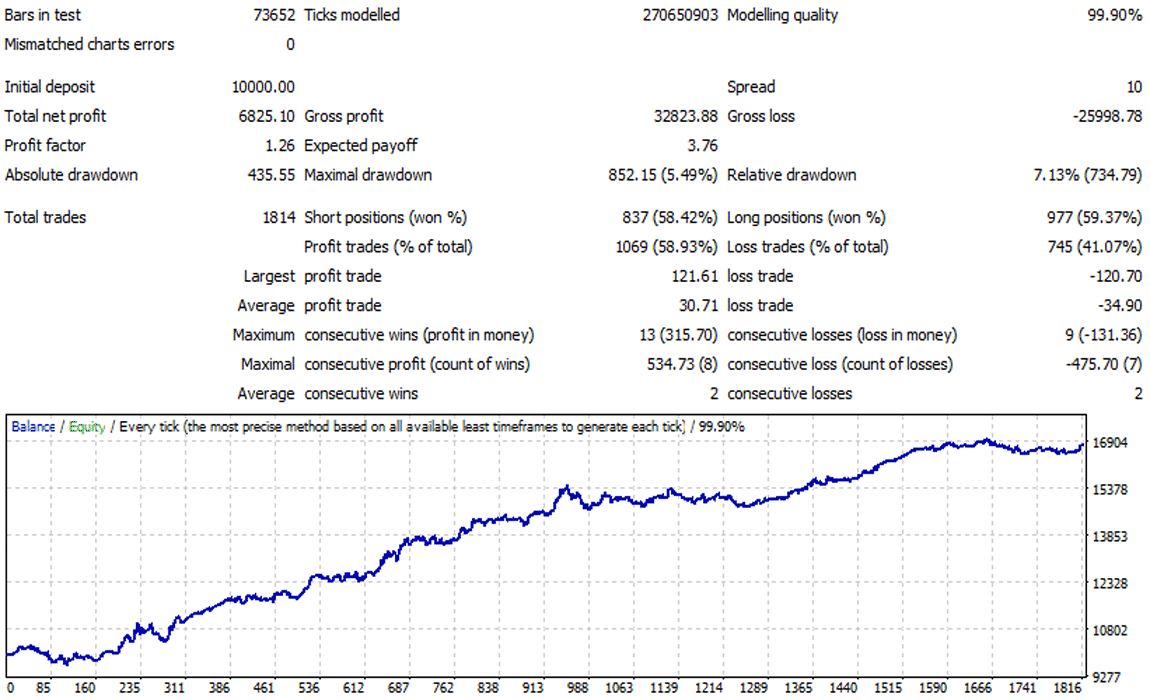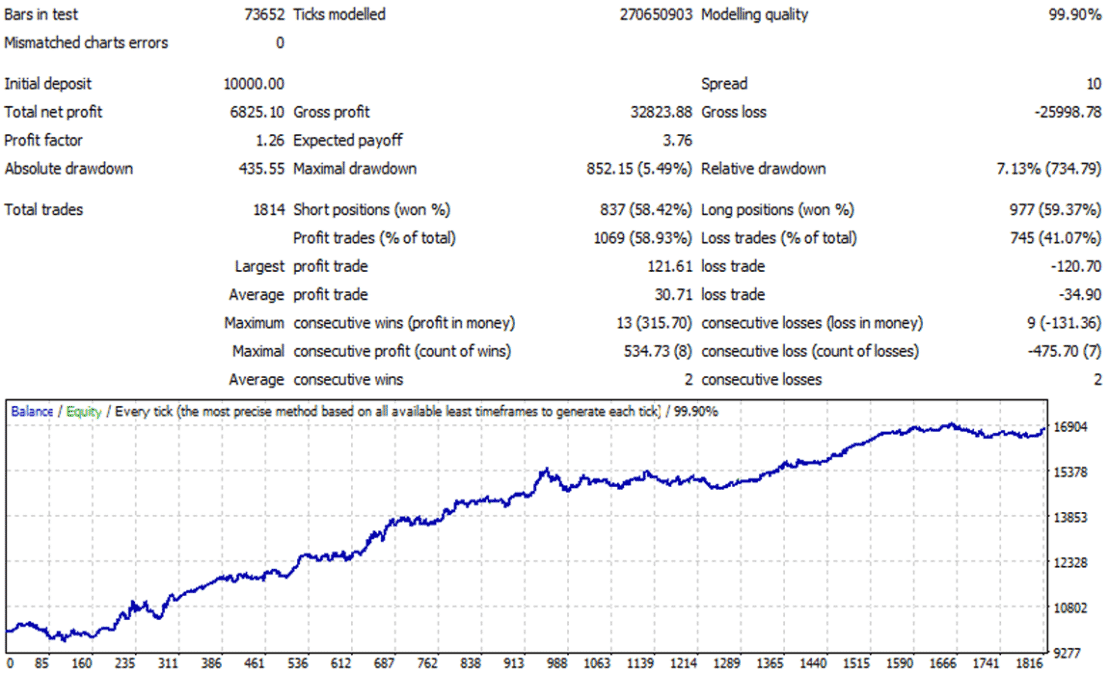 The chart of the EURUSD backtest looks horrible. The modeling quality was 99.90% with 10-pip spreads. An initial deposit was average – $10,000. It has become $6,825 of the total net profit. The profit factor was 1.26. It has closed 1814 pairs. The maximum drawdown was 5.49%. The accuracy was 58% for short and 59% for long trades.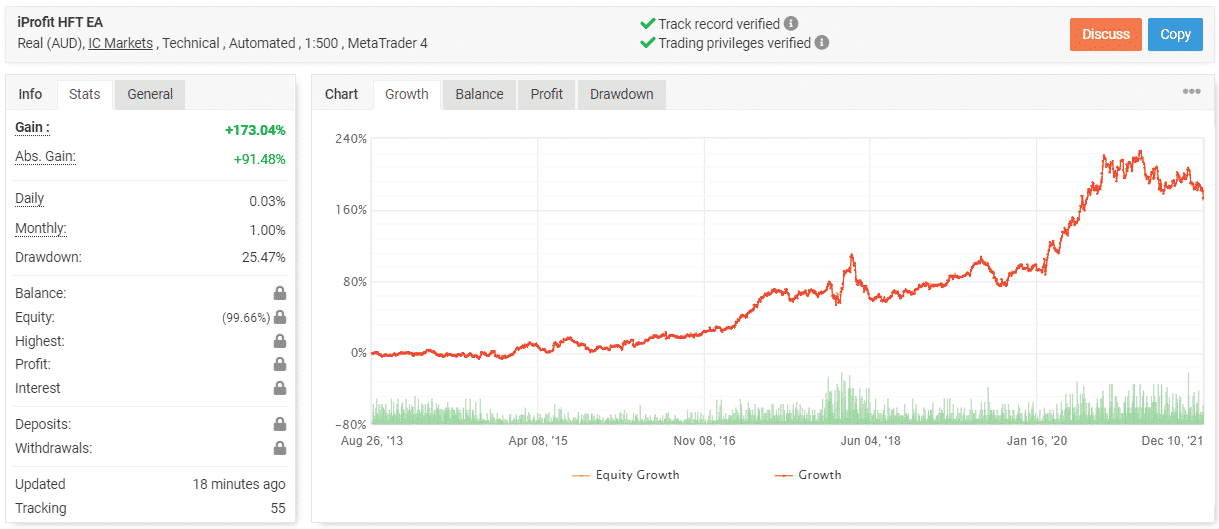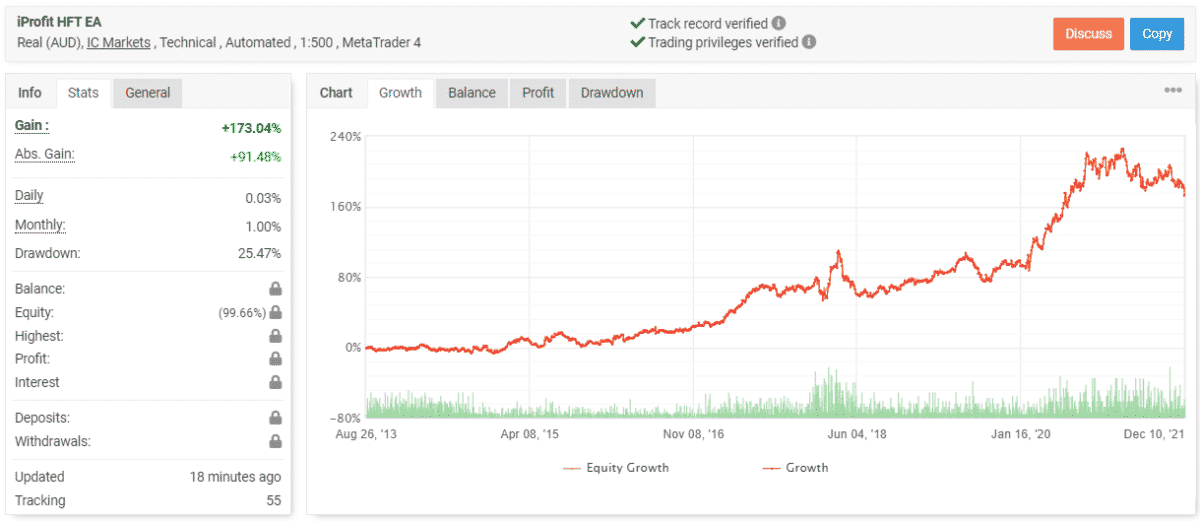 The advisor works on the real account under IC Markets brokerage. It trades automatically with 1:500 leverage on MT4. The account was created on August 26, 2013. Since then, the total gain has become 173.04%. An average monthly gain is as low as 1.00%. It's not professional. The maximum drawdown is 25.47%. The absolute gain keeps falling.


There were 5446 deals with 40,158 pips closed. An average win is 67.26 pips when an average loss is almost equal -75.04 pips. The win rate on average is 56% for longs and 58% for shorts. It's a very low number. An average trade length is 3 hours and 37 minutes. The profit factor is 1.10.


We may note that AUDUSD and EURJPY aren't profitable in pips.


The system works with high risks. There's a 26.37% chance of losing 10% of the balance.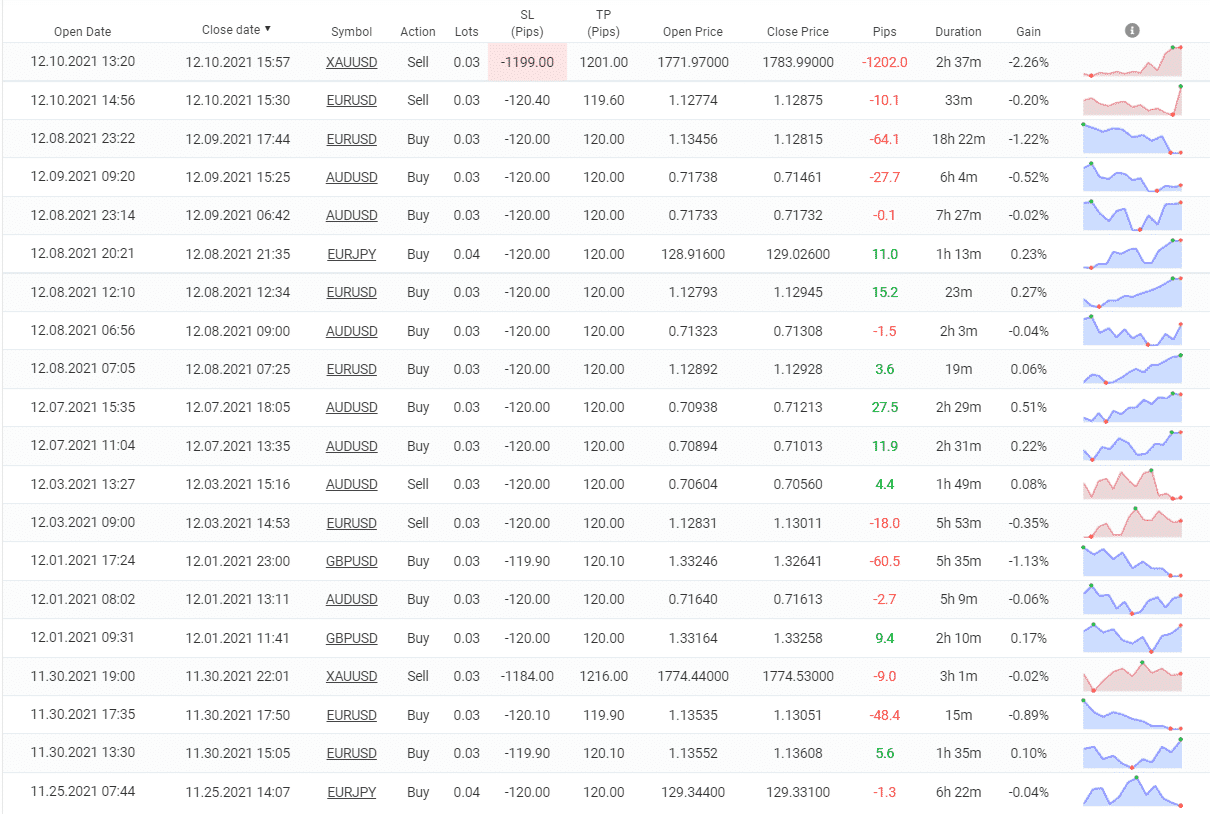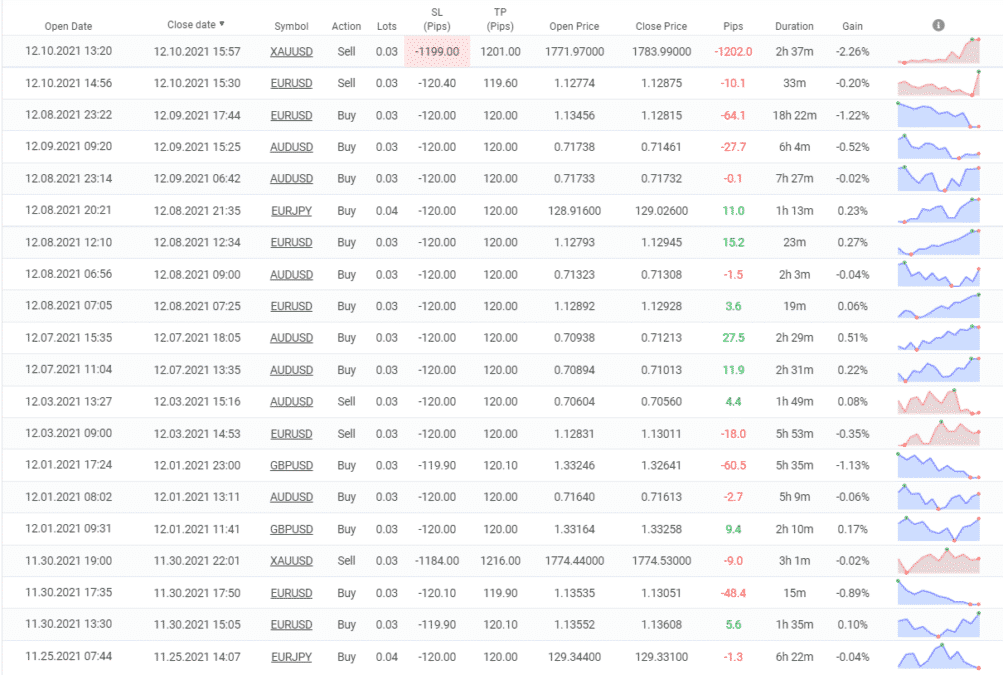 The last five orders were lost in a row. It's too dangerous.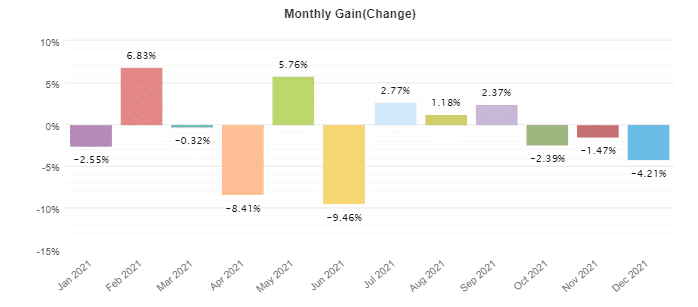 December 2022 is going to be lost in a big way. Also, as you may note, the system loses more than wins.
iProfit EA packages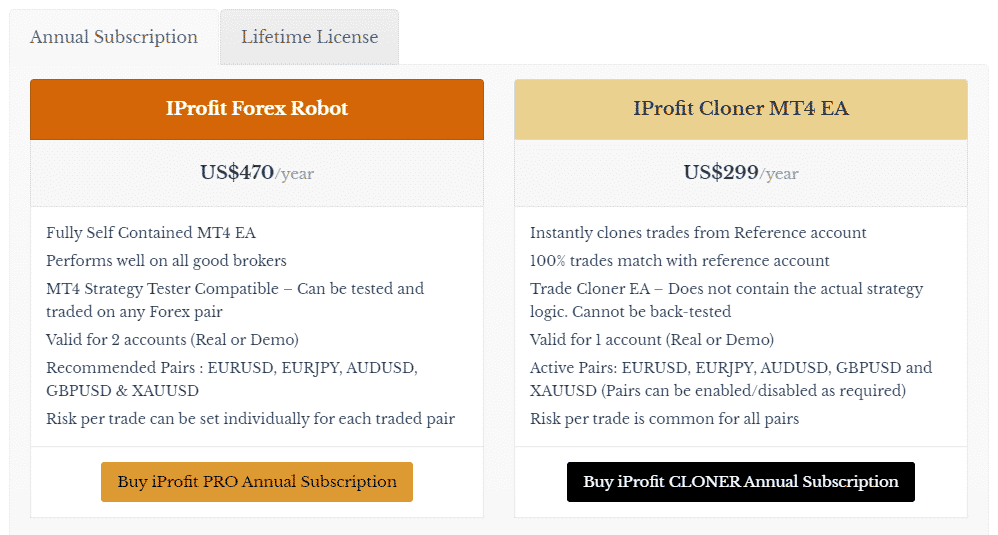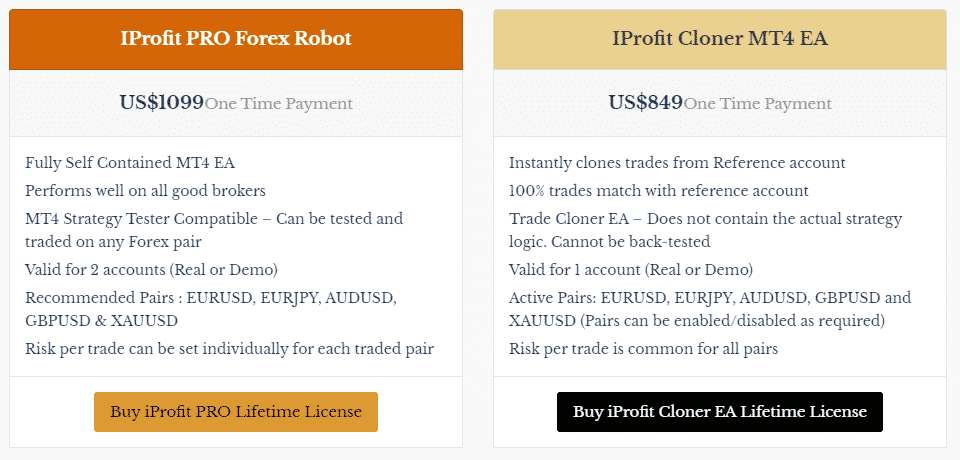 We can subscribe for a robot for $470 and for signals for $299 annually. The robot can be bought for $1089 for a lifetime license or you may pay $849 for lifetime signals. The pack with a real copy is featured by two licenses. There's a single license for a subscription. We don't know if there's a refund policy provided.
Assistance
We don't know if customer support is good. So, we should rely that there's a chance of it.
Other notes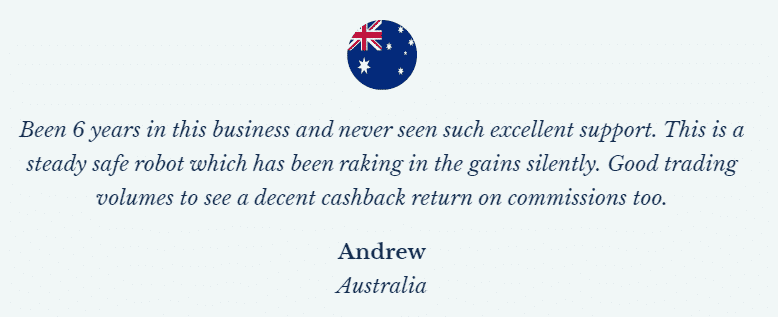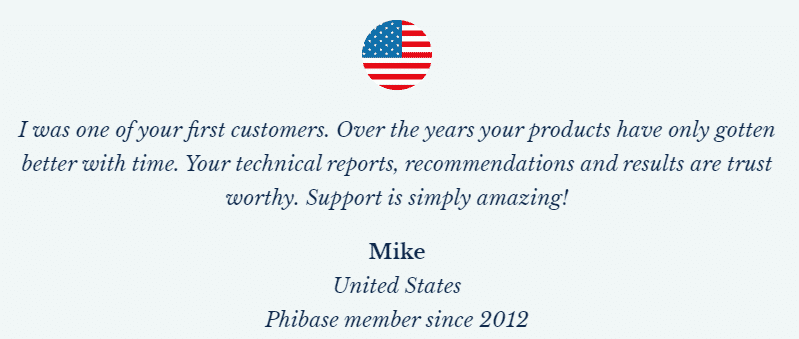 The presentation includes only comments with positive experience of the clients. Unfortunately, we cannot trust them as they may easily be manipulated or concocted to attract our attention. There are no reviews on the reputed third-party websites like FPA.
Is iProfit EA a reliable system?
We don't know if the system will be updated to overtake these losses. Now, the system is not profitable anymore.