What is the Sandbox?
How to make money from SAND?
How to invest in this project?
The Sandbox came into existence in 2012, but the blockchain model started only in 2021. Sandbox is a virtual game based on blockchain. This gaming ecosystem allows you to buy, develop, and sell virtual land for real money. This blockchain project seeks to bring to the surface the creativity of users in designing new things and making money through NFTs.
How does the Sandbox (SAND) work?
The Sandbox project flips the gaming sector on its head. Now developers and game owners give users more control as to the in-game assets they manage to collect in the process of playing. Such is accomplished through the play-to-earn model. This model allows users not only to have fun while playing games but also to generate income. When you play the Sandbox game, you will embark on a journey to find lands to develop and monetize. The image below is a snapshot of what the Sandbox Metaverse looks like.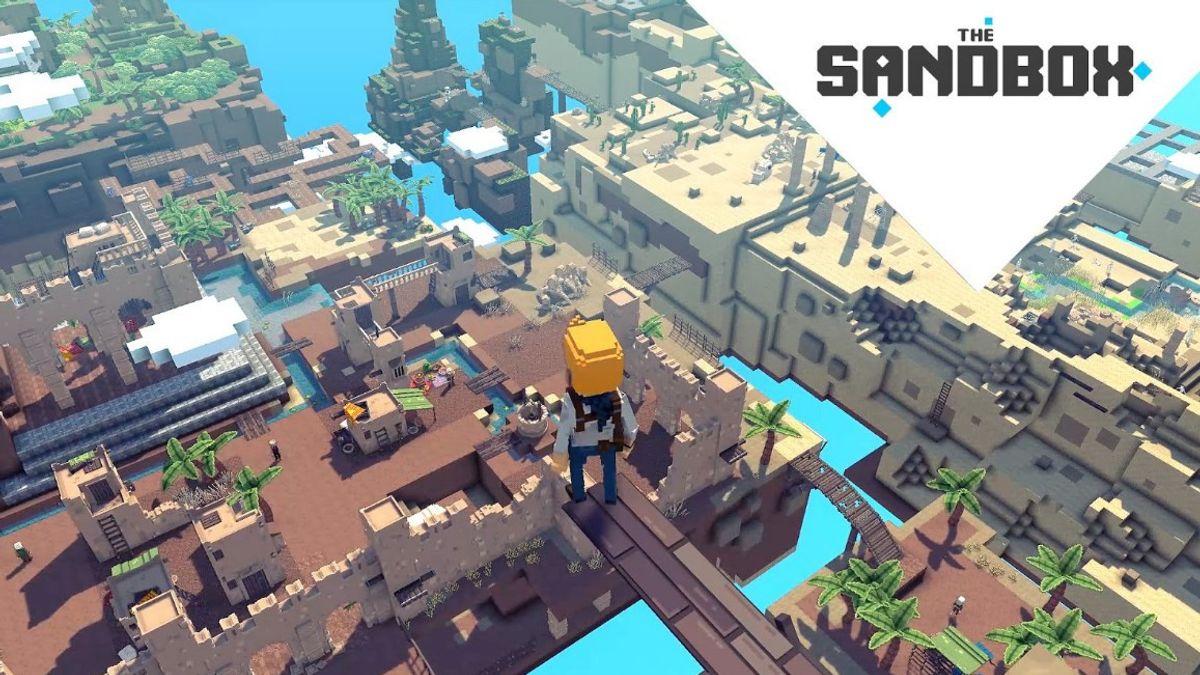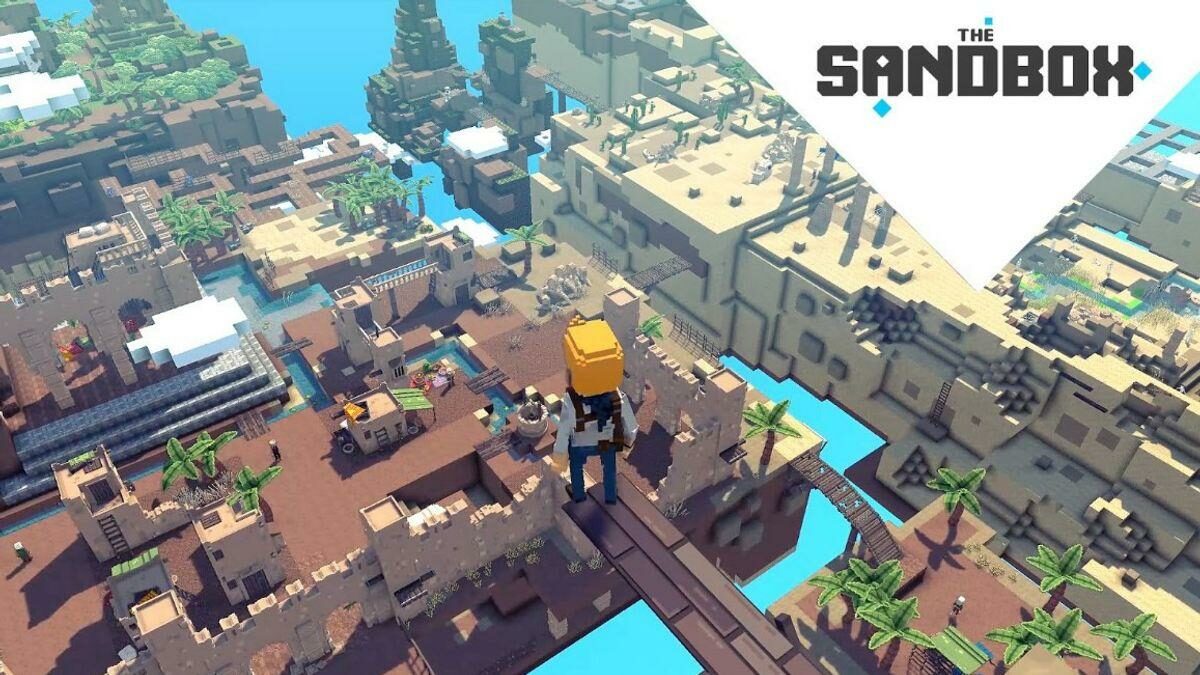 Number of SAND coins in circulation
Setting three billion as the maximum coin supply, Sandbox (SAND) had about 1.06 billion tokens used in the public domain in 2021. On 20 February 2022, Sandbox had a market cap of approximately $3.7 billion, and the value is changing every day. By design, about 31 percent of the total supply was allotted to the Sandbox organization and 12 percent to Binance's token launching platform.
How to make money from Sandbox (SAND)?
There are generally two ways to make money in Sandbox. You can either create/sell NFTs and games or sell/rent your LAND. Through VoxEdit and Game Creator, you can develop NFT games and items, give users access to them, and make money when you sell those assets. Developing exciting games and valuable assets that other users may buy in the marketplace is a simple way to generate income in Sandbox.
Another simple way to make money from this platform is to buy LAND first, develop it, and make it available for other users to use. You can sell your LAND, charge fees when others enter the property or rent it when other users use it for a purpose, such as holding events.
Like a physical land, your virtual land may grow in value over time as demand for it builds up. At this point, the cheapest land on Sandbox costs more than $10,000. The image below shows a sample of a fully developed land in Sandbox.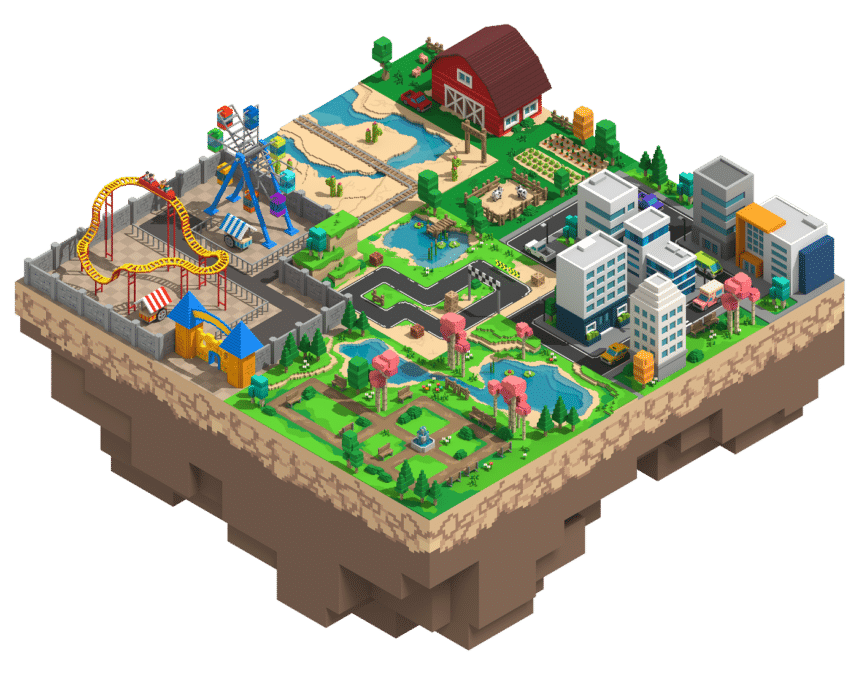 Why invest in Sandbox (SAND)?
Some investors have greatly benefited from investing in Sandbox. This is due to the growing demand for lands in the wake of the Metaverse's popularity. The value of one SAND token was only $0.087 back when it debuted on 14 August 2020. On 20 February 2022, the price of SAND became $3.311 after experiencing a mild sell-off. This price change is about 3,706 percent or 37.06 times the initial value.
Investing in this ecosystem is indeed lucrative and promising. However, keep in mind that investing in any crypto asset carries a big risk. Not only is the price of any crypto asset volatile, but the whole market faces a lot of pressure from large investors and governments. Failing to gain the confidence of investors and attract a number of users, the SAND coin may lose value.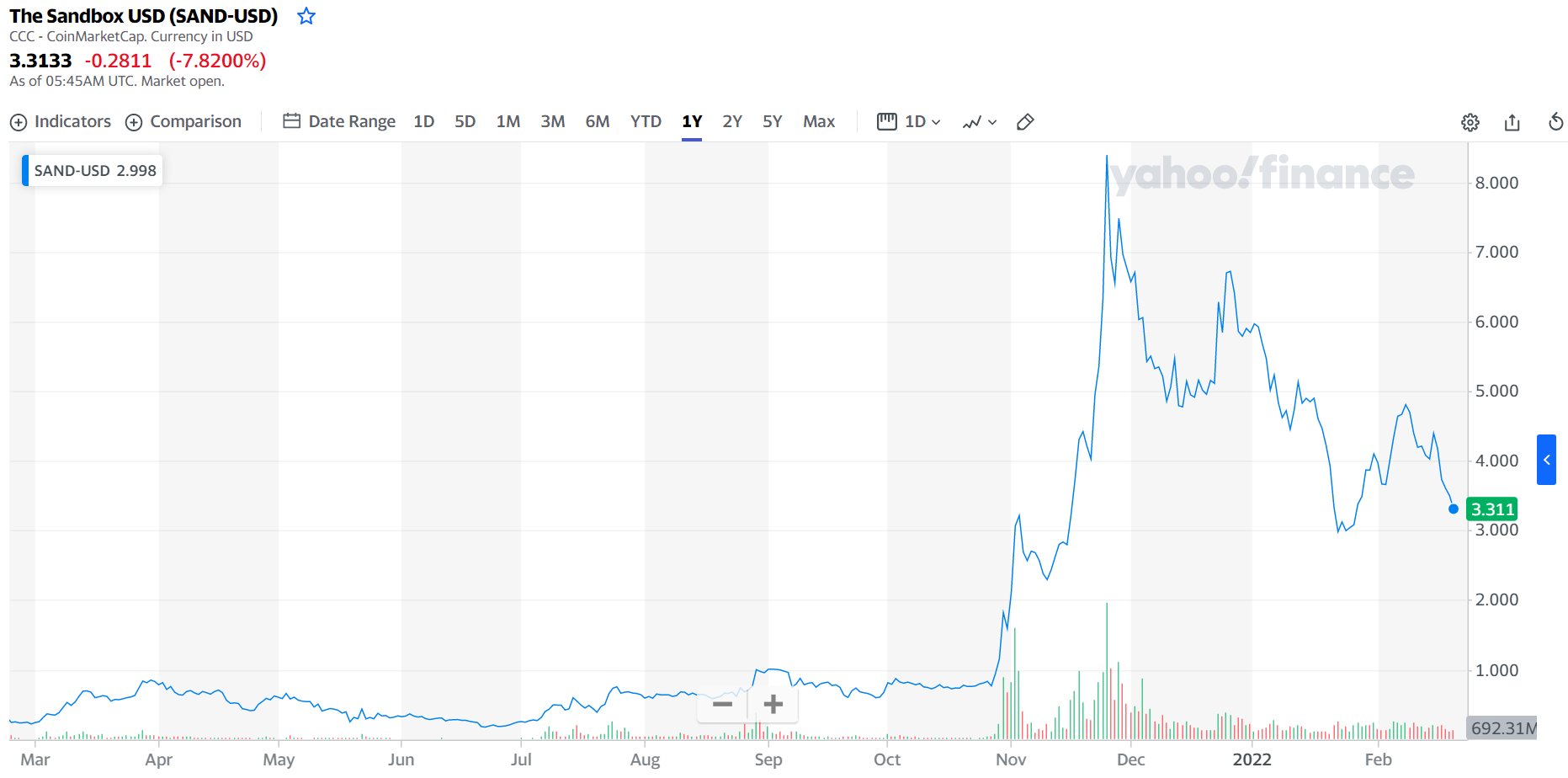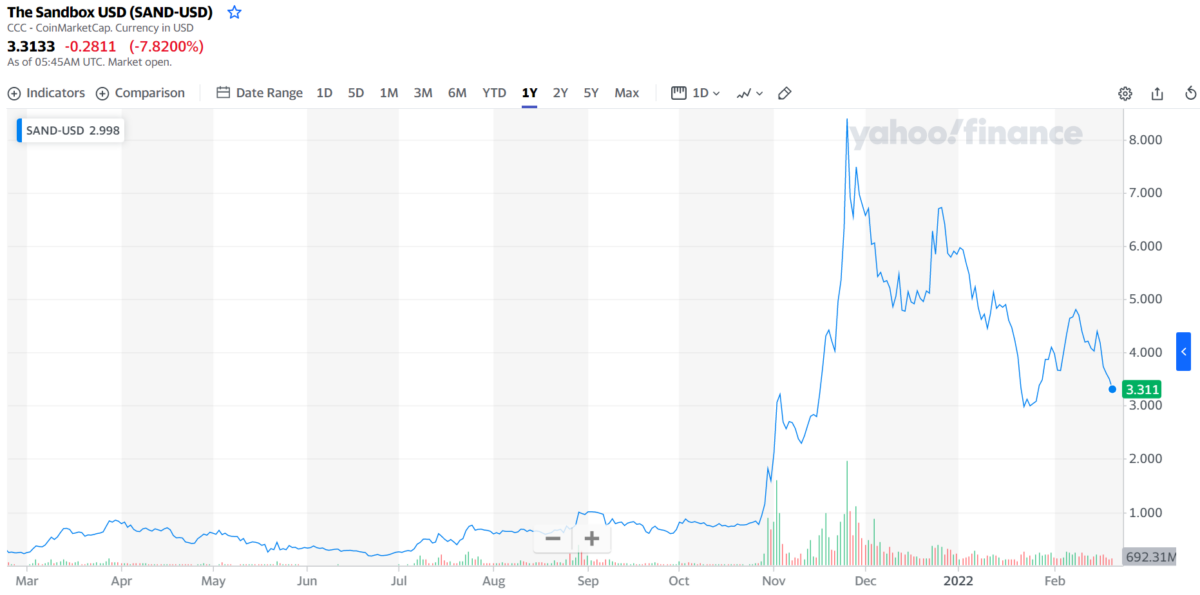 How to invest in Sandbox (SAND)?
As a popular token, SAND is available in several large crypto exchanges. You can also buy this token on trading platforms such as LonghornFX and eToro. These two platforms support ACH transfers, so you can connect your bank account to these platforms after verification, transfer money and begin trading immediately.
It is best practice to move your crypto investments out of crypto exchanges and into a personal wallet for safety purposes. Keeping your crypto in exchanges is warranted if you plan to make trading transactions.
Sandbox (SAND) market outlook
Today, the crypto market cap is about $1.96 trillion, as you can see in Coinmarketcap.com, but this value fluctuates every day. You can expect the Metaverse to grow in value over time as more users learn about VR gaming and become more interested in using crypto.
However, market analysts think the crypto market will lose some ground in 2022 to correct some of the massive growth experienced in 2021. It is interesting to see if the SAND token is among those who survive the test in 2022 and come out as strong as the leader Bitcoin.
Pros and cons
As the number of games adopting blockchain grows, more projects are being launched to combine gaming and money-making. The Sandbox is one of the leaders on this front. Let us consider the pros and cons of the Sandbox project and find out if this investment fits you.
| | |
| --- | --- |
| Pros | Cons |
| Sandbox is designed to facilitate seamless buying, selling, and trading of different products in its Metaverse. | Having been released only in 2021, the Sandbox project is still young. The plan for complete implementation is not available until 2023. |
| The platform turns each land and asset in the Sandbox Metaverse into an NFT item convertible to real cash. This permits to land and asset owners to generate income from this ecosystem. | The SAND token has limited financial use in the crypto sphere. It is neither a bona fide crypto nor a digital item. Its current usage is restricted to facilitating games on the network and connecting the various parts of the system. |
| SAND holders may participate in the ecosystem governance on their own accord. | Decentralization of the Sandbox economy is questionable as the development team pre-mined all coins possibly available in the platform. |
Final thoughts
Blockchain gaming is steadily gaining ground. Integrating blockchain into gaming has been beneficial to both users and network developers. Players and game owners are now earning more than they did before. Therefore, playing Sandbox all day is worth your while.
With strong support from investors, Sandbox is gaining a foothold as a leader in the VR gaming sector. Ultimately, whether the gaming industry's success is reflected in the growth of the SAND token, the price greatly depends on its user base's size.