Falcor Forex Robot is a trading solution that has a simplified presentation. It doesn't include any kind of backtest reports or verified trading results. This looks weird because usually the developers provide this information without problems. Nevertheless, let's analyze the information the dev decided to share with us.
Falcor Forex Robot company profile
The presentation provides us with no explanations about legal registration of the company. The developers have a horrible reputation on the Forex Peace Army.
The highlights of Falcor Forex Robot
We have a few details explained about how the system works.
The developers designed this system to provide us with absolutely automatic orders execution.
The only possible terminal to work is MT4.
It allows us to work with a price action strategy.
It provides the system with understanding where the price will go in the future periods.
The advisor protects us with placing SL and TP levels to protect our balance.
It checks support and resistance levels.
The system works all the time on the market.
We may start working with no trading experience at all.
We are allowed to trade with any cross pair on the market.
We can get started within 5-10 minutes.
There are three account types allowed to trade: Standard, Micro, and Mini.
It will work only with available margin on the market.
Trading results with Falcor Forex Robot
We have no backtest reports shown that could convince us that the system was properly tested on the real tick data. The name of the broker is another important part because we should know what broker is the best to work with.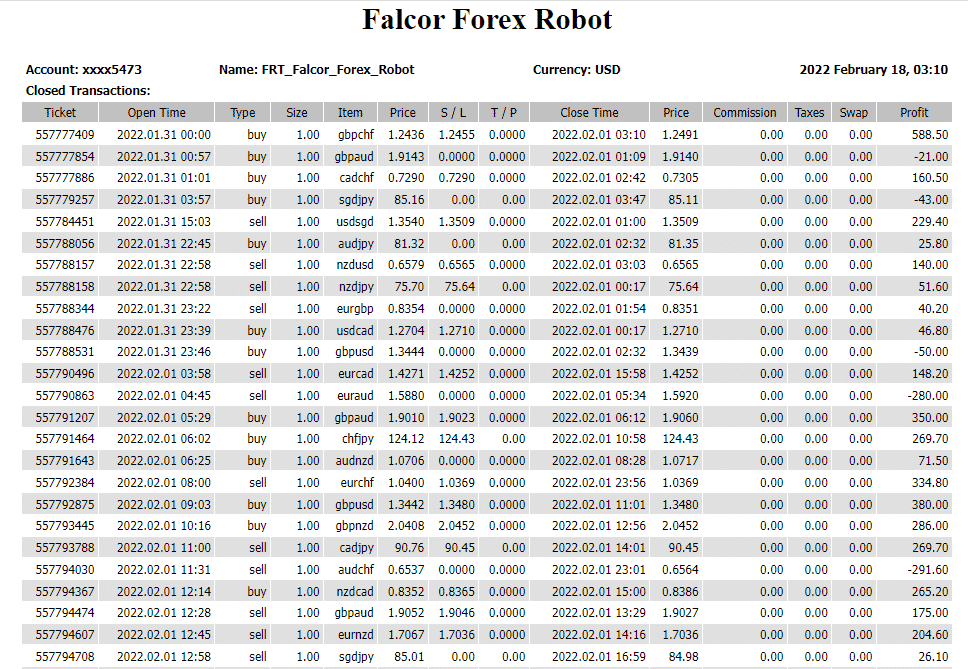 The presentation includes this weird report that is formed on a daily basis. It looks like these orders were executed right after the main trading sessions. There's no intal about the broker.
The account balance doesn't look trustworthy without proof, $14,159,287. The gross profit is $62,932. The profit factor is 8.06. The maximal drawdown is $387.00 only. The robot has executed 485 orders. The accuracy is 85.27% for shorts and 85.44% for longs.
Falcor Forex Robot packages
The presentation provides us with a simple price of $79. There are no rental options available. The developers provide us with no refund policy.
Assistance
The owner provides below average support. Many clients aren't satisfied by it.
Other notes
The site is featured by several positive testimonials.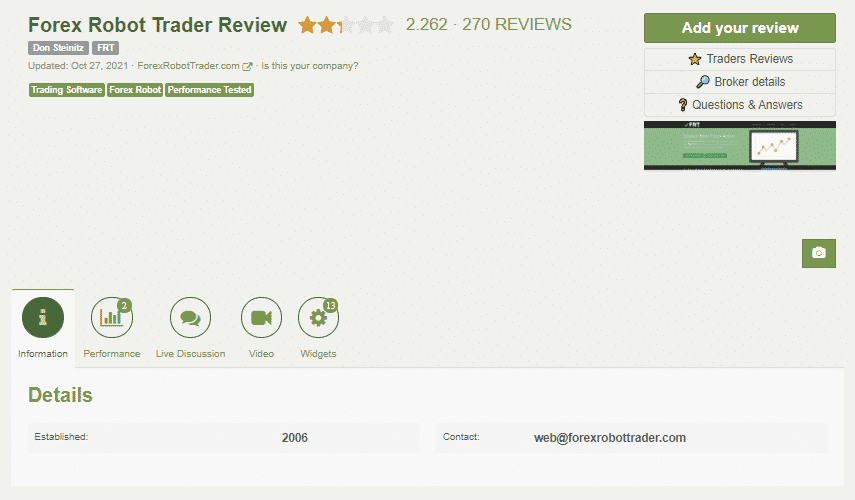 Forex Robot Trader created a page on Forex Peace Army. There are 270 testimonials mentioned. We have no trading accounts connected.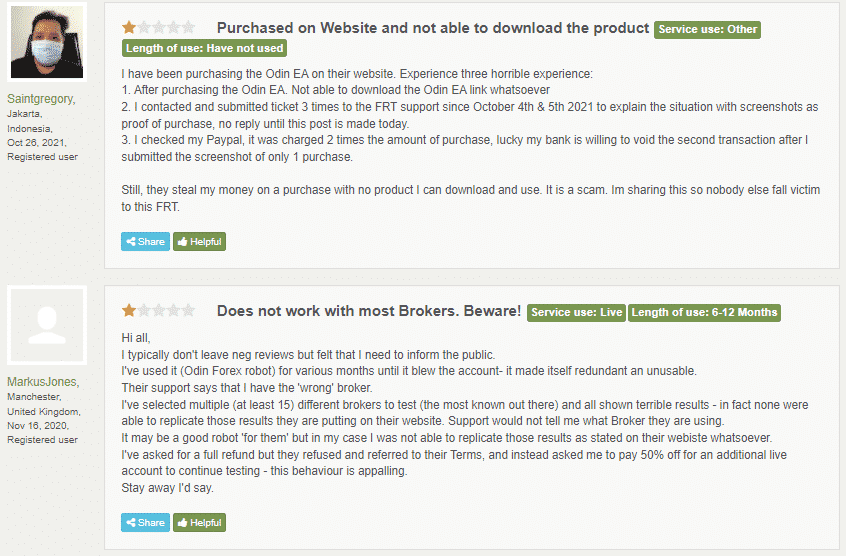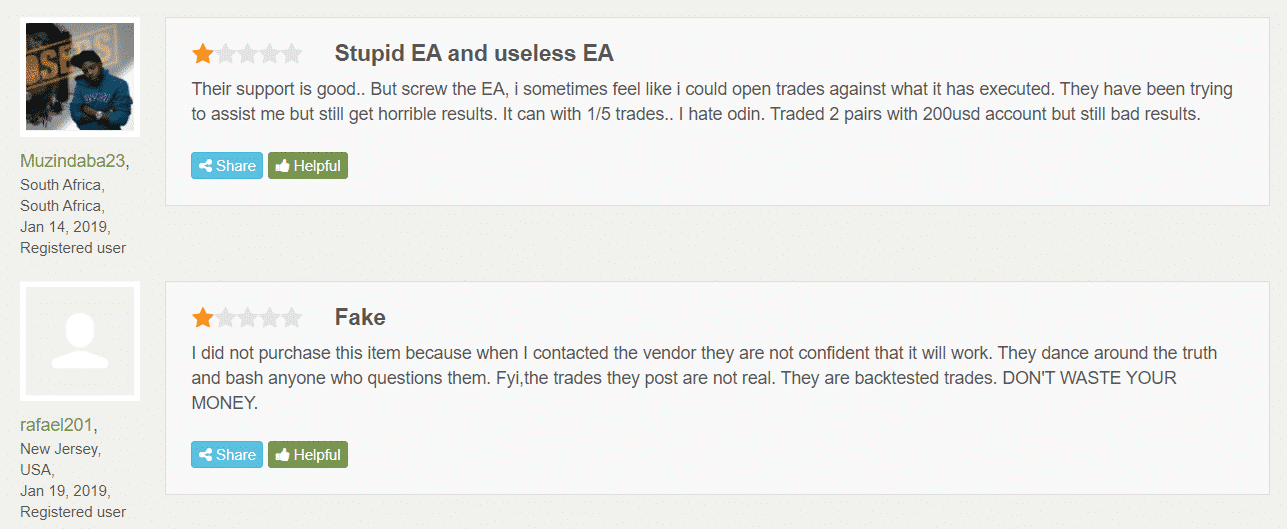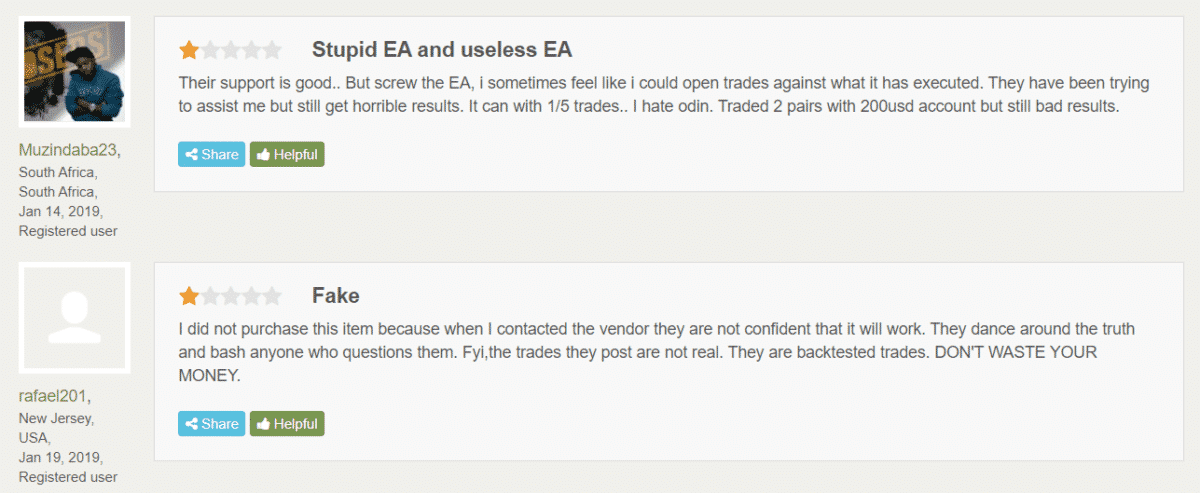 The list of issues and problems that former clients faced is outstanding.
Is Falcor Forex Robot a reliable system?
Everything shows that the robot doesn't work well on the real market.