What is Axie Infinity?
What are the requirements for playing this crypto game?
How can we play it on an android or an iPhone?
Most gamers want to earn money via gaming, but this is only possible for experts in the traditional industry due to play-to-earn (P2E) business models in the cryptocurrency realm.
Cryptocurrency enthusiasts who like playing video games may now earn money by beating other players or just playing against the environment thanks to blockchain technology and non-fungible tokens (NFTs).
Axie Infinity is a well-known and well-respected title in the gaming industry. This article will explain Axie Infinity and play it on an iPhone or Android.
What is Axie Infinity?
It is a popular Pokemon-inspired blockchain-based P2E game in which players collect virtual creatures called Axies, which NFTs represent.
Depending on their scarcity, these species may be collected, bred, and sold for a profit. They may cost anything from a few dollars to tens of thousands of dollars.
This game is available for mobile devices and allows players to earn money while playing. While the game may only be played on a PC, you can always have your smartphone with you. Unfortunately, this app isn't as easy as downloading it from the app store and putting it on your phone.
The mobile versions can only be accessed via the official website or third-party sites. It's still preferable to get it from the former due to the reduced hazard level. If you'd want to discover more, keep reading.
According to Google Trends, interest in Axie Infinity has more than doubled that in "Call of Duty," the hugely popular first-person shooter game from Activision (ACTI). In addition, the Pokemon-themed game Axie Infinity was released by Sky Mavis, a Vietnamese firm, in 2018.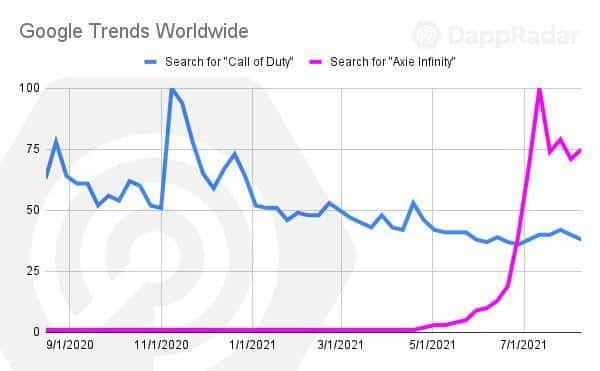 Token monsters are known as "Axies" may be gathered, bred, grown, and fought in Axie Infinity, a blockchain-based trading and fighting game. They've been converted to digital NFT. Using the Ethereum Blockchain, Ronin is a sidechain that reduces transaction costs and latency. According to TheTie analysis, Axie Infinity has swiftly become one of the Ethereum Blockchain's most profitable businesses.
What are the requirements for playing Axie?
With Axie Infinity, you don't need to do anything except set up two virtual wallets or wallets for the resources you'll need to form your Axies team.
To begin, you'll need a digital wallet. We recommend using MetaMask, which we've already covered in our guide on how to earn money with blockchain gaming. Visit https://metamask.io/ and download the browser extension to receive it. To prevent the loss of your account, you must remember the recovery phrase you are given while installing the software and setting up your access key.
You'll need to acquire enough Ethereum to cover the cost of your Axies equipment after you've set it up. Once you've done so, transfer the ETH to your MetaMask wallet. Then, a cryptocurrency exchange like Binance or Coinbase can buy Ethereum.
Playing Axie Infinity on your iPhone
Axie Infinity may be played on an iPhone by downloading and installing an app called Testflight, which will allow us to install the game later on easily.
Once you've searched for Testflight in the app store and downloaded it, you can use the app. As soon as you've logged into your account using your email address, you'll be prompted to choose "Download for iOS." This is where you'll find everything you need to get started with Axie.
Our email and the email from Axie must be opened to download the game. Checking in to our account is now required to see the game. Please provide us with a QR code generated when we visit our account on the computer to log in.
To access axieinfinity.com from a mobile device without a computer, open your browser, go to axieinfinity.com, and log in. At the very top of the screen, you'll see a QR code that you should click. Take a screenshot of the QR code on the screen, which we will need to input into our account on your phone.
In the Axie app, choose from a photo and select an image that includes a QR code. Then, you'll learn how to use your mobile device to sign in and access your account.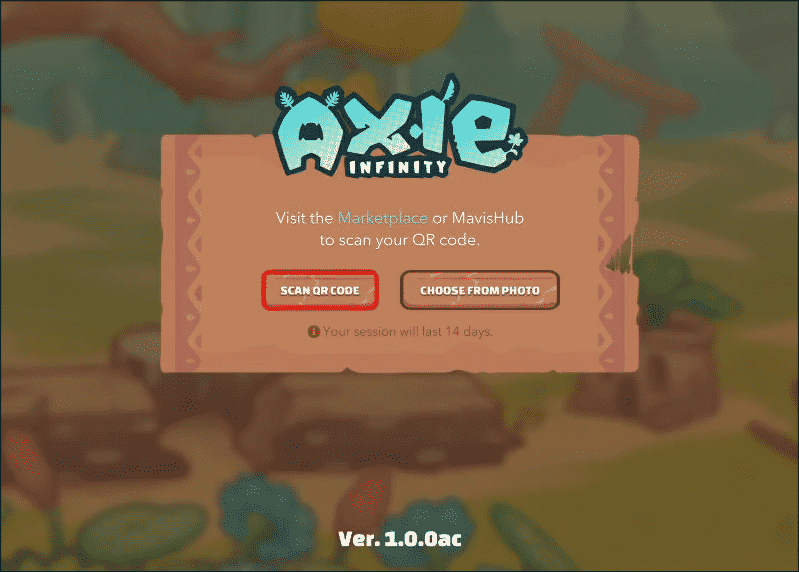 Make sure to sync axies to obtain them on your phone so that you can play them often. It doesn't matter whether you think you've done everything since there is always something more to be done. So don't panic if you don't see them when you go to my axes; you need to synchronize them first.
Playing Axie Infinity on your Android phone
Axie Infinity may be downloaded from the Google Play Store on Android. To do so, put "axie infinity" into the Google Play Store and then click "download." Its official app may also be downloaded by going to the beginners' guide that contains Axie infinity and clicking on download, inputting your email address, and downloading for Android.
To log in and make your account ready to play once you've installed the app, follow the steps indicated above on both iPhone and Android.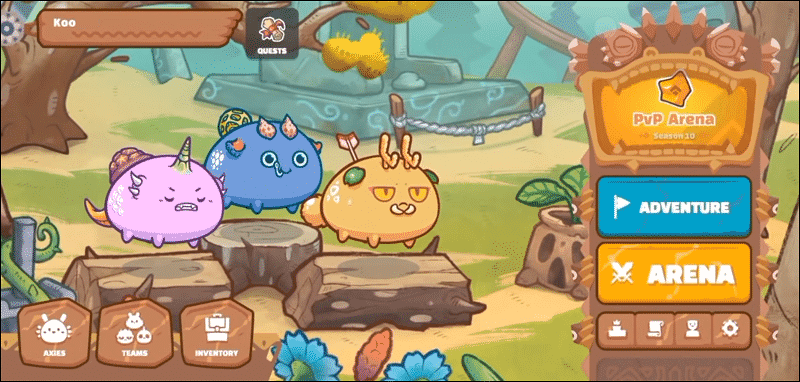 Axes may not show up in your account, so be sure to click Sync Axes each time you check-in and don't see them in your account since there may be errors in the data if you don't do so. Aside from that, you shouldn't have any problems playing on your mobile device at this moment.
Thanks to this guide, you may now play Axie Infinity on any mobile device. If you don't already have a Binance account, you may create one in the description.
Final thoughts
Axie Infinity's success shows that users may generate money while having a good time. It has become the most popular P2E Metaverse/NFT game in crypto history, with millions of monthly active players. Because of the integration of NFTs with blockchain technology, the world of gaming and decentralized ledger technology (DLT) may grow.