Happy Power is a fully automated system that can detect 4 or 5-digit brokers automatically. The robot can work on Windows 7, 8, 10, 11, Mac OS, and Linux and comes with free updates and upgrades post-purchase. The expert advisor contains a combination of unsupervised learning, which gives it the capability of self-adoption. While keeping all of its features and performance under observation, we will analyze it in our review to see if it can be a good choice for investment.
Happy Power company profile
Happy Forex is a producer of Hppy Power as well as other trading algorithms such as Happy Breakout, Happy Power, etc. The company provides evidence of its profiles on social media platforms such as Facebook, Twitter, LinkedIn, etc. Users can get in touch with them by filling out the form on their website.
The highlights of Happy Power
Following are the features offered by the robot:
The bot has an easy installation method.
Users can get access to an unlimited number of real/demo accounts after buying a single license.
The product comes with free updates and upgrades.
There are 30-day money-back guarantee available upon its purchase.
The Happy Power trades on the MT4/5 platform and is 100% automatic. The algorithm requires a minimum deposit of $1000 and 1:500 leverage. It trades on the M30 timeframe and is compatible with any broker.
The robot trades on the EURCHF symbol and uses artificial intelligence technology to find the best entry points by analyzing the market scenarios. It implements an all-advanced neural network to learn as it trades. From Myfxbook records, we observe the use of averaging techniques without the implementation of martingale.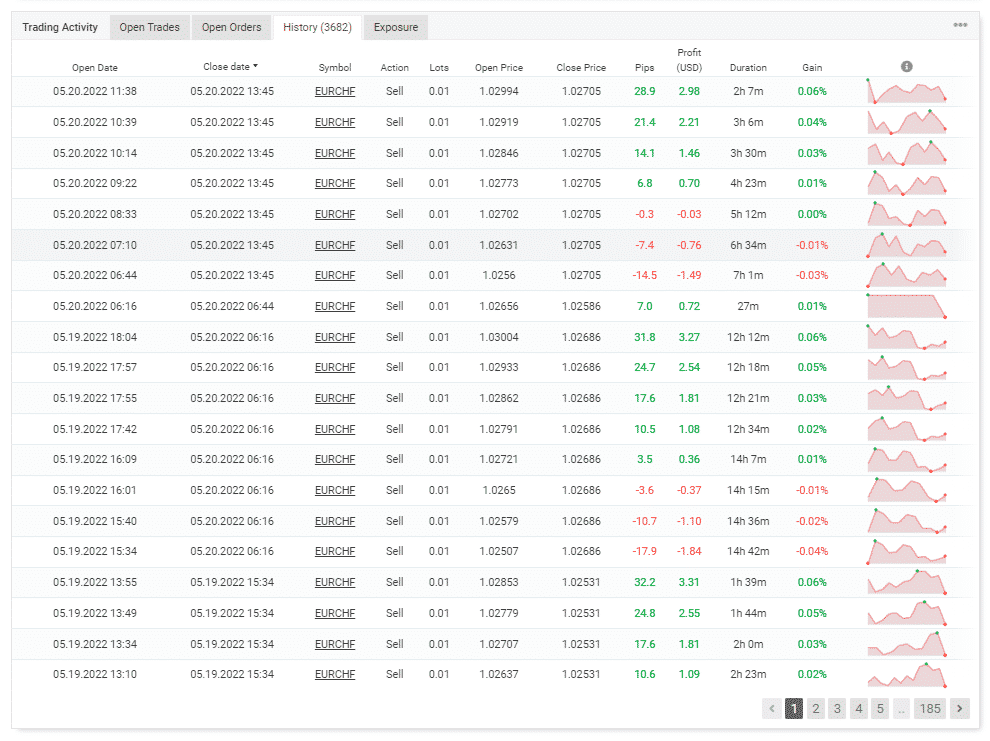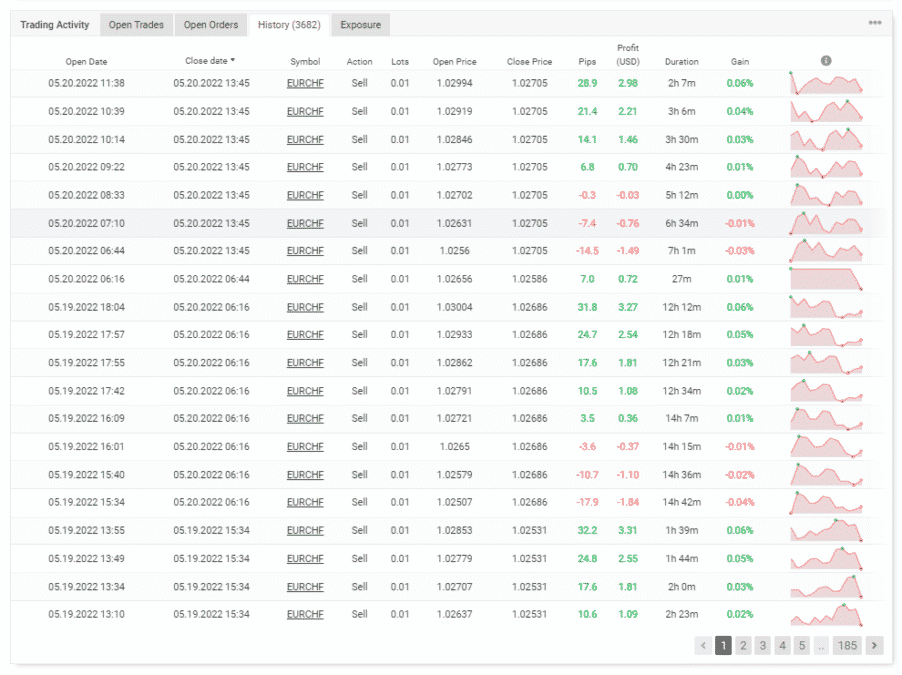 Facts & figures
The backtest report is available from January 2020 till April 2021 for a currency pair of EURCHF. The algorithm conducted 9653 trades and had a win rate of 76.86%. The initial deposit was $1000, resulting in a $6 685.26 total profit and a decent profit factor of 2.39. For this backtest, the EA managed the largest profit trade of $14.13 with a maximal balance drawdown value of 11.99%.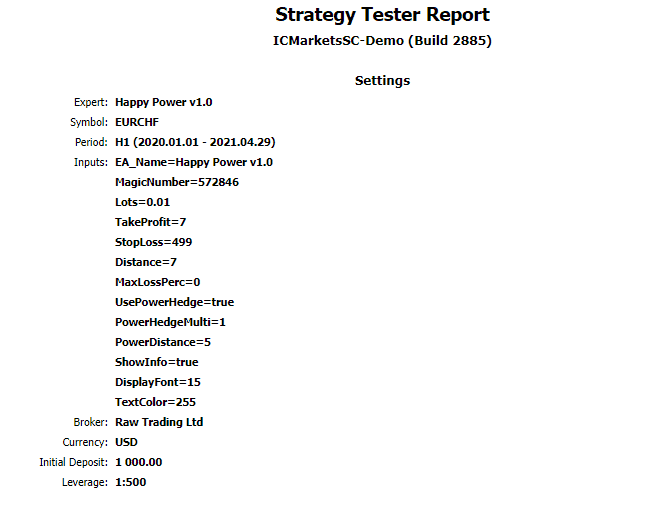 The trading portfolio has been active on Myfxbook since November 30, 2021 till the current date. After placing 3648 trades, the account has generated a profit of $2,720.76. We observed the gain percentage as +89.20%, where the algorithm has maintained an impressive risk/reward ratio of 1.63.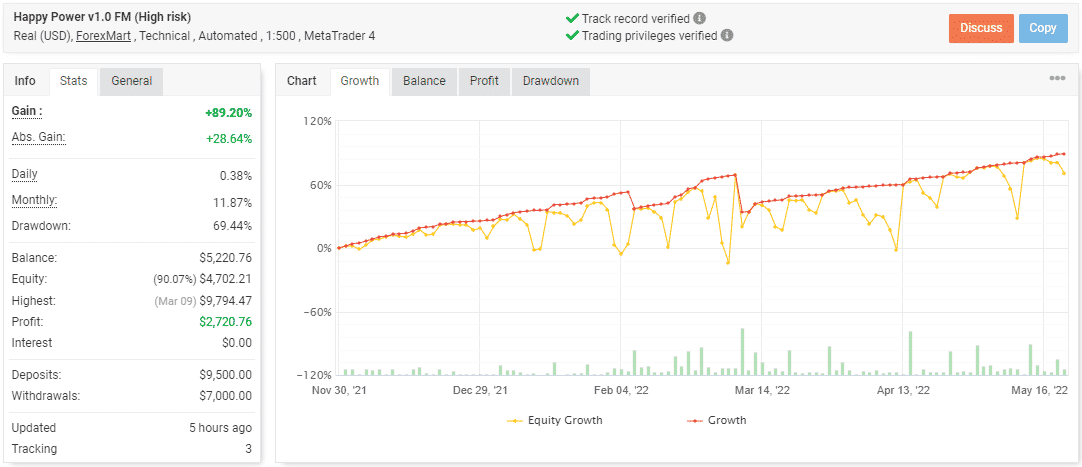 The current balance of the system stands at $21,375.23, with a win rate of 70%. The EA managed a good monthly gain of 0.38, in which the best trade is $204.4.

Happy Power packages
The algorithm is available for an asking price of €325 and has a 30-day money-back guarantee. VISA, PayPal, Master Card, and Discover can be used to transect the payments.
Assistance
The developers claim to provide 24/7 technical support via email, TeamViewer, AnyDesk, and a live chat option.

Other notes
The enterprise has a rating of 4.6 based on 21 reviews on Trustpilot. One investor praised the performance of Happy Power and stated that the algorithm had made a profit of 4%.
Is Happy Power a reliable system?
Happy Power has verified live trading results and backtesting records. The robot has a decent gain and is maintaining the drawdown value while trading. It supports ECN brokers and can work on any operating system.