Gratified Long Term Day Trader is a Forex expert advisor sold on the MQL5 website. It is compatible with the MT4 and MT5 trading platforms and can trade in a total of 14 symbols. Both versions of the EA were launched on January 11, 2022. According to the vendor, the system is designed to recover lost trades. In this review, we are going to analyze various aspects like features, live performance, backtesting results, price, trading strategy, and user reviews to check the veracity of the vendor's claims.
Gratified Long Term Day Trader company profile
The developer, Scott Fredeman, is based in the United States. He has been selling products on MQL5 for more than five years, but we don't have any background information on him. Some of the other products from this developer include Blazing Night Scalper, Midnight Blitz, Market Crusher Pro, Aggressive Grid Sniper, and EA Monster Multiple Strategies.
The highlights of Gratified Long Term Day Trader
This is not a spread-sensitive EA, so you can make it work with most brokers. You can trade in symbols like AUDCAD, AUDJPY, AUDNZD, AUDUSD, EURCHF, EURNZD, EURUSD, GBPAUD, GBPCAD, GBPNZD, GBPUSD, NZDCAD, NZDUSD, and USDCAD from one H1 chart for EURUSD.
For symbols, the EA follows the trend, while for others, it takes a counter-trend approach. It is common for 10 or more trades to be open at the same time. The EA works on the basis of the assumption that the market goes through winning and losing cycles. We don't know for which pairs the EA follows a trend or counter-trend strategy. The vendor has not explained the strategy in detail. In addition,Scott hasn't shared the list of features.
Facts & figures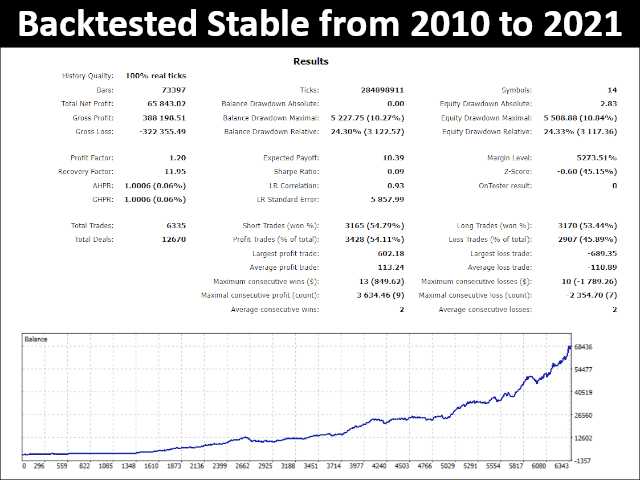 This backtest was conducted from 2010 to 2021 with 100% real ticks. For the testing period, the EA conducted a total of 6335 trades, winning 54.11% of them. The win rate is not very impressive as its profit factor of 1.20. It generated a total profit of $65,843.02 for the backtest. There were 13 maximum consecutive wins and 10 maximum consecutive losses.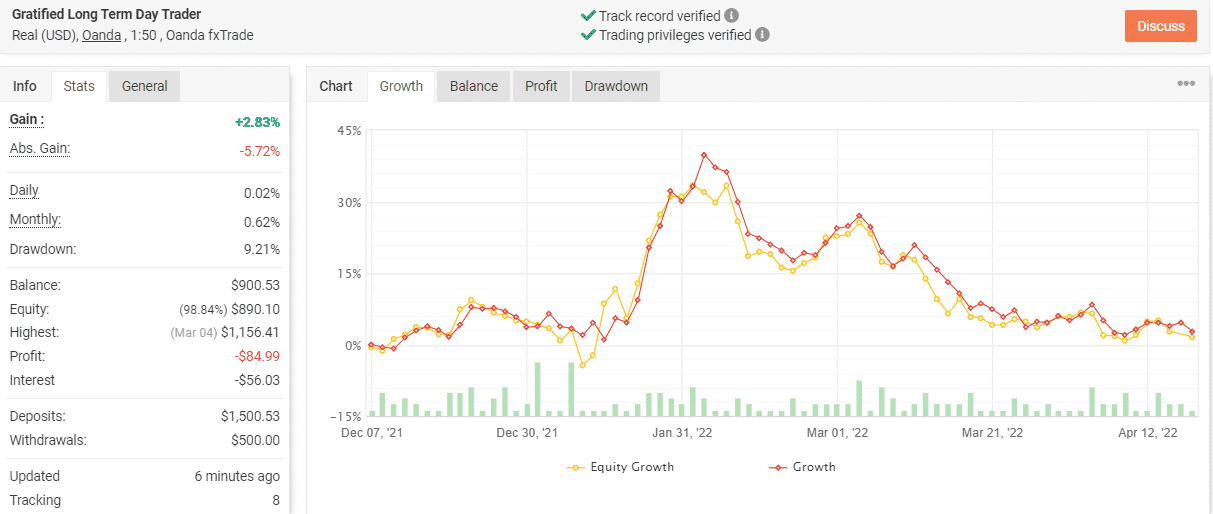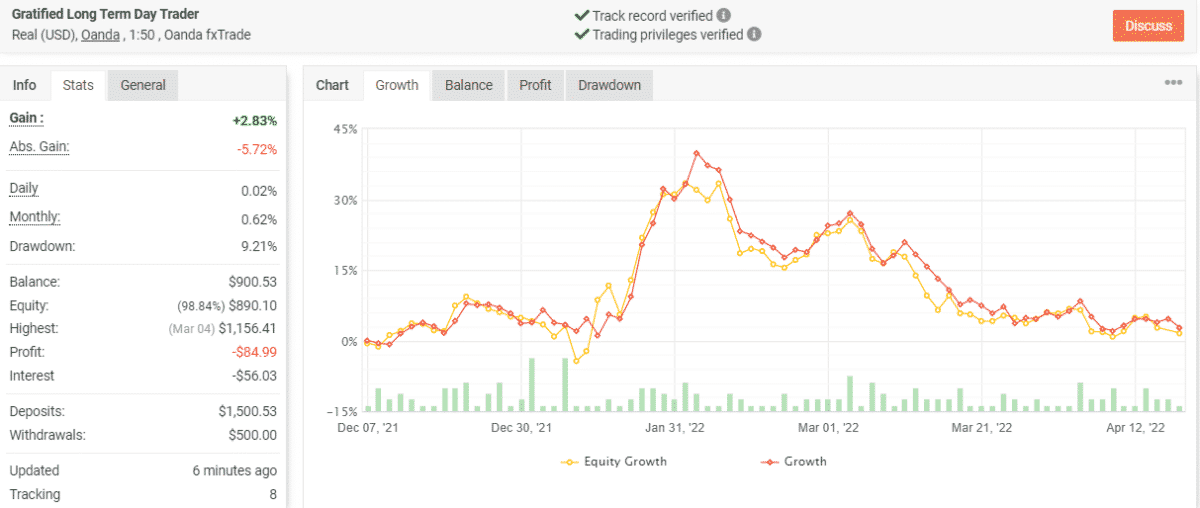 The vendor has not shared the verified trading results for this EA. However, we managed to find this account on Myfxbook after conducting our own research. After 180 trades, the win rate for this account stands at 50%. This is a moderate win rate and a little lower than what we saw in the backtest.
We can see that the total profit is currently -$84.99. This means the system has suffered heavy losses. Currently, the daily and monthly gains are 0.02% and 0.62%, respectively. Although the drawdown is only 9.21%, which can be considered satisfactory, the profit factor is 0.97, which is quite poor.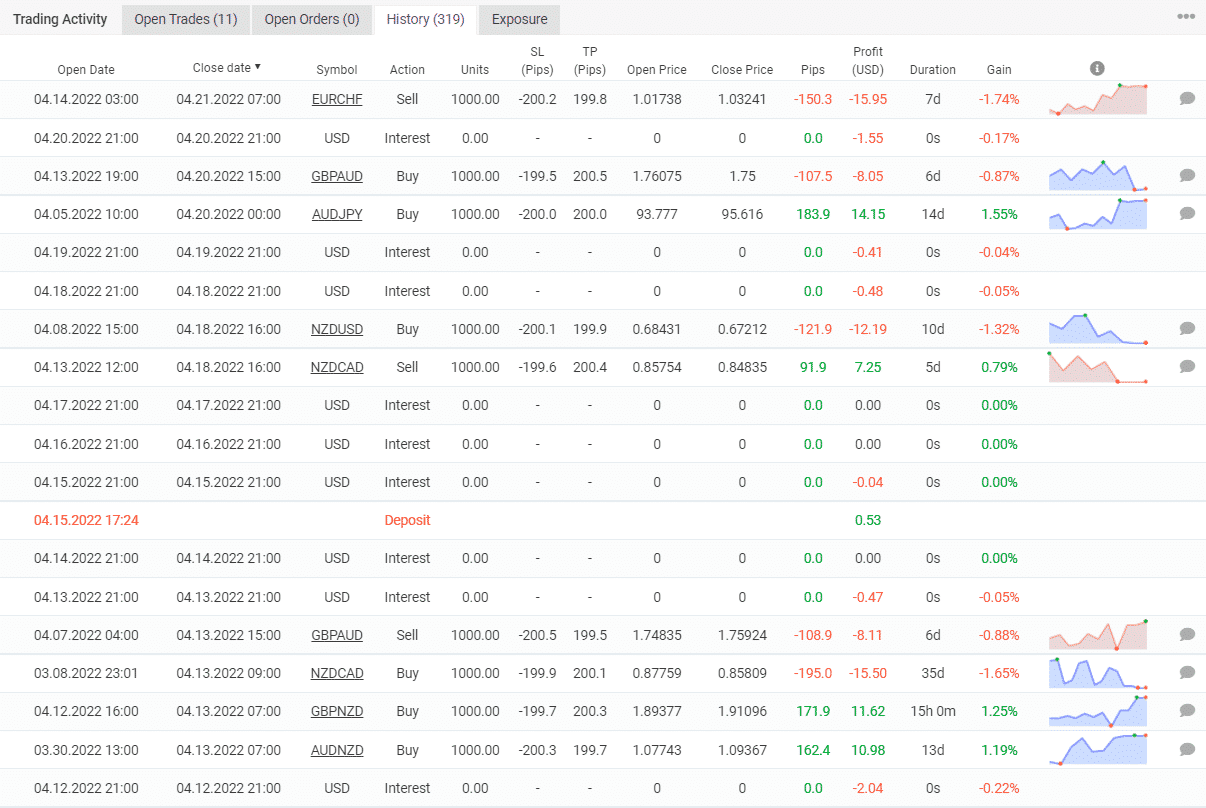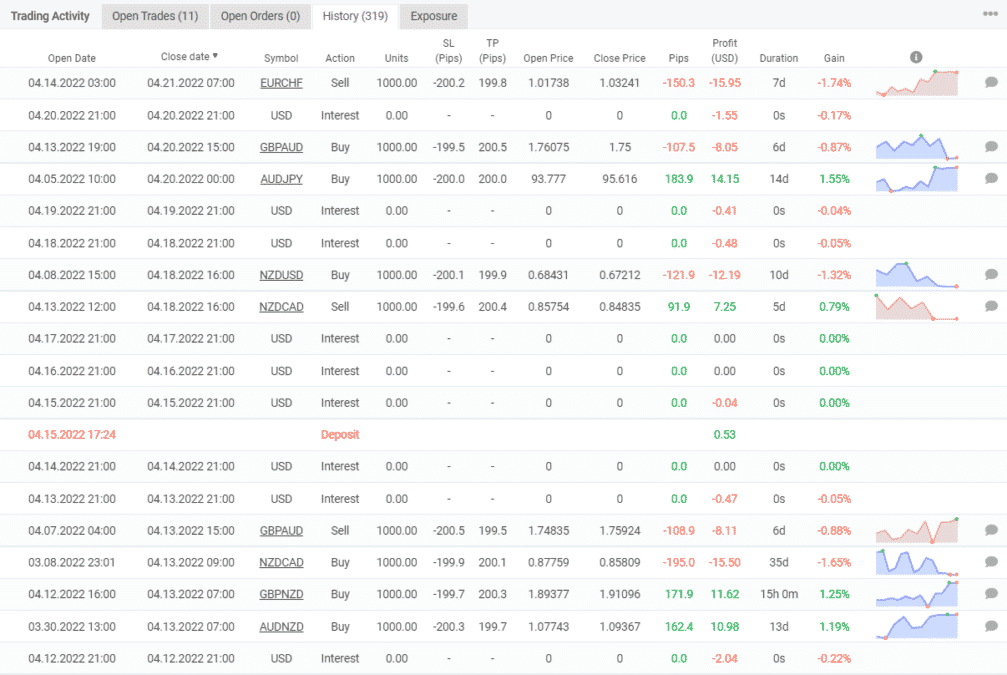 Here we have the recent trades conducted through this account. As you can see, the robot has suffered multiple consecutive losses in recent times. As a result, the absolute gain has dropped down to -5.72%. The average win and loss for this account are 130.82 pips/$10.36 and -127.01 pips/-$10.68, respectively.
Gratified Long Term Day Trader packages
The current price of this expert advisor is $299. This makes it cheaper than the other robots on the market. There is a free demo version available for download, but the vendor has no refund policy.
Assistance
There is no contact information available for the support team. If you require assistance, you must get in touch with the developer by messaging them on MQL5.
Customer reviews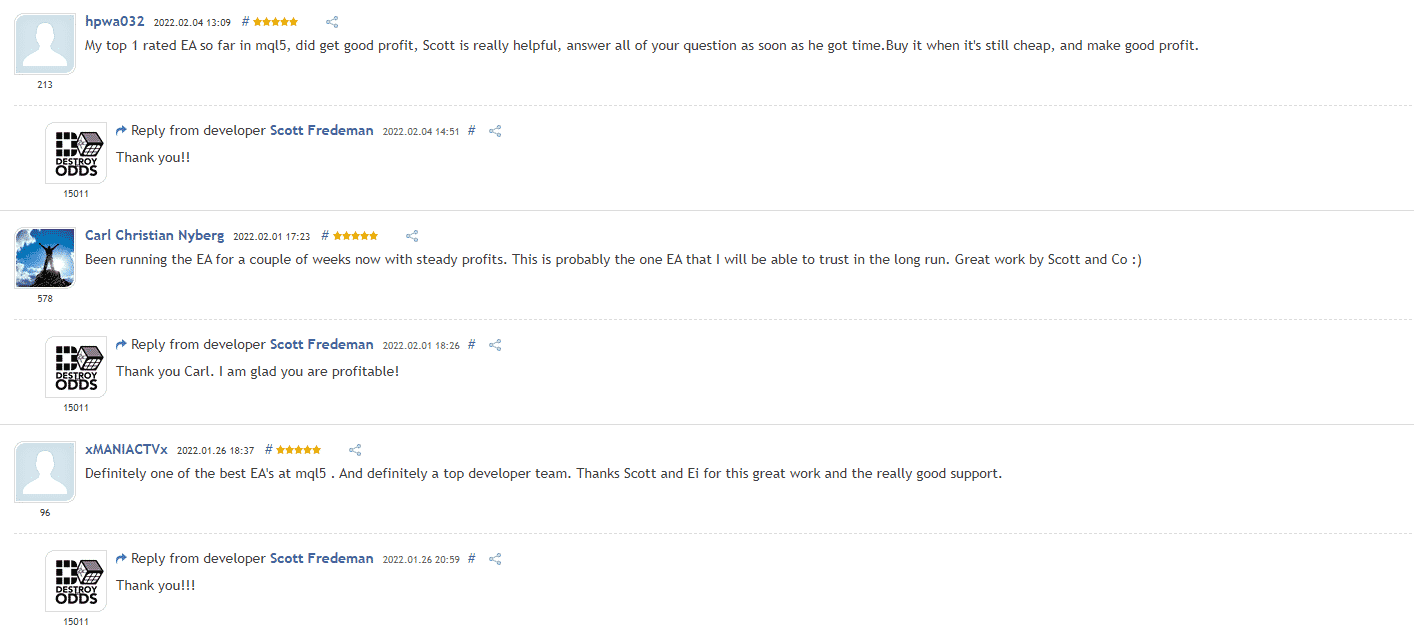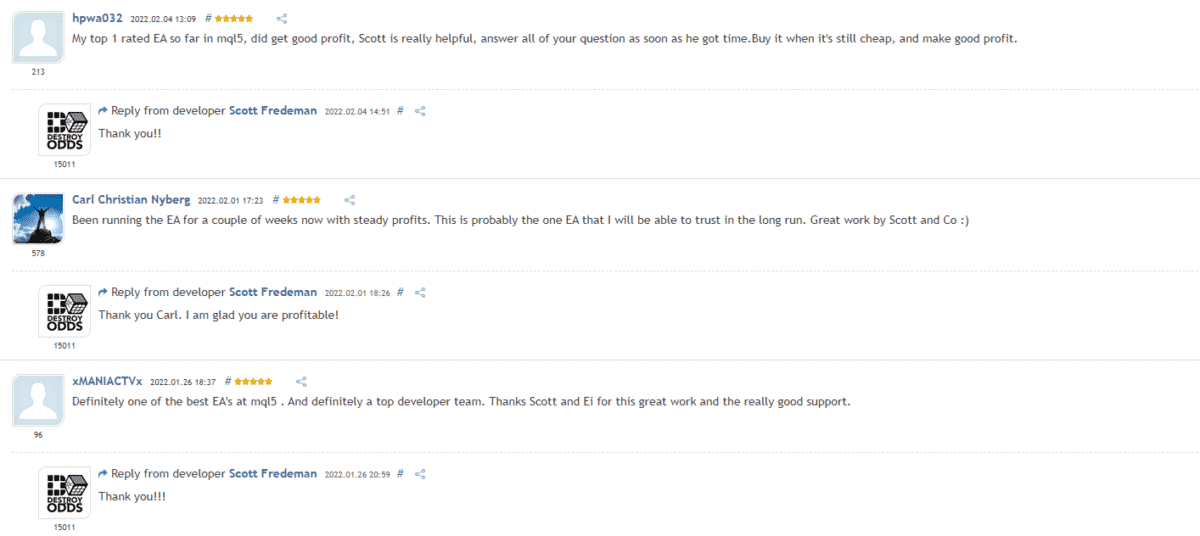 There are reviews for this EA on third-party websites. The ones on MQL5 cannot be considered authentic.
Is Gratified Long Term Day Trader a reliable system?
This robot is sold by a vendor we don't know much about. From the live results, we can see that it is prone to suffering heavy losses.