GOLD EAgle is a trading solution that was publsihed on the MQL5 forum. The presentation provides us with detials about features, risks, settings, backtest reports, and trading results of the robot. Let's take a closer look at it.
GOLD EAgle company profile


Evgenii Aksenov is a developer from Russia with a 213,591 rate. He's known because of designing various trading advisors. There are 45 of Forex products in his portfolio. All of them have a 4.7 rate based on 875 reviews.
The highlights of GOLD EAgle
We have some explanations about features and details provided. They were systemized into the following list.
GOLD EAgle can work completely automatically on our terminal.
It tardes XAUUSD only.
The system manages orders based on a Grid of orders strategy.
It places many orders to close the whole Grid in plus.
We can trade manually on the same account.
We are allowed to close orders manually.
There are set files attached to the system.
The developer provides us with a user manual if needed.
It has two modes of trading: aggressive and conservative.
The system works with a news filter on the account.
There are all required files for conservative trading provided.
We can get support via a personal chat.
The account type has to be Hedge.
There's a double-direction Grid feature.
We have to work with 1:200 leverage.
Trading results with GOLD EAgle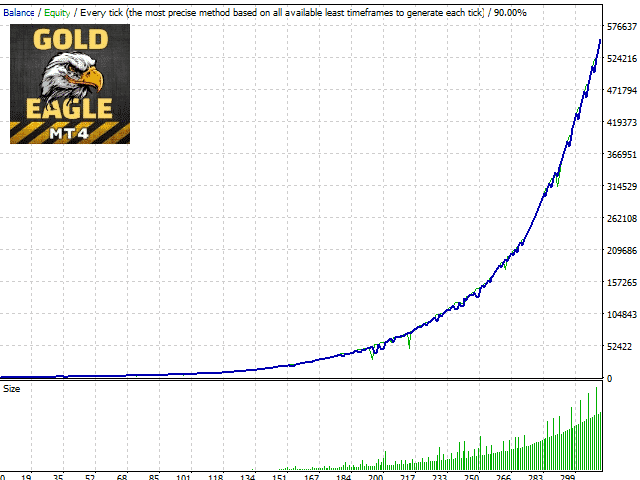 We have a chart of a backetst. The modeling quality was 90.00%. From the growth chart we can note that the system worked smoothly.


Gold Eagle trades on the real RoboForex-based ProCent account with 1:500 leverage. The maximum drawdowns are deep, 80.3%. The maximum deposit load is insane–206%. It has a win rate of 77.6%. The absolute growth has become 466%.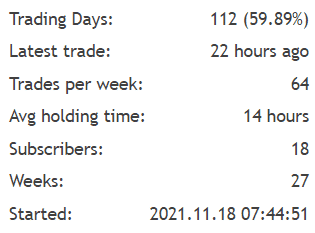 An average trade frequency is 64 deals a week. An average holding time is 14 hours. There are 18 clients subscribed for signals from this account. It was created on November 18, 2021.


The advisor has closed all months with profit.


The system uses aggressive x9 Martingale to keep a Grid profitable.


It has performed 1194 deals. The best trade is $1093.12 when the worst is -$210.50. The recovery factor is 10.44. The profit factor is 2.14. An average monthly growth is 58.33%.


The robot works equally in both directions.
GOLD EAgle packages
The pricing increased from $249 to $299, and now, it costs $349. There are no rental options. We shouldn't rely on a refund policy.
Assistance
The developer provides a good customer support, answering questions within half an hour.
Other notes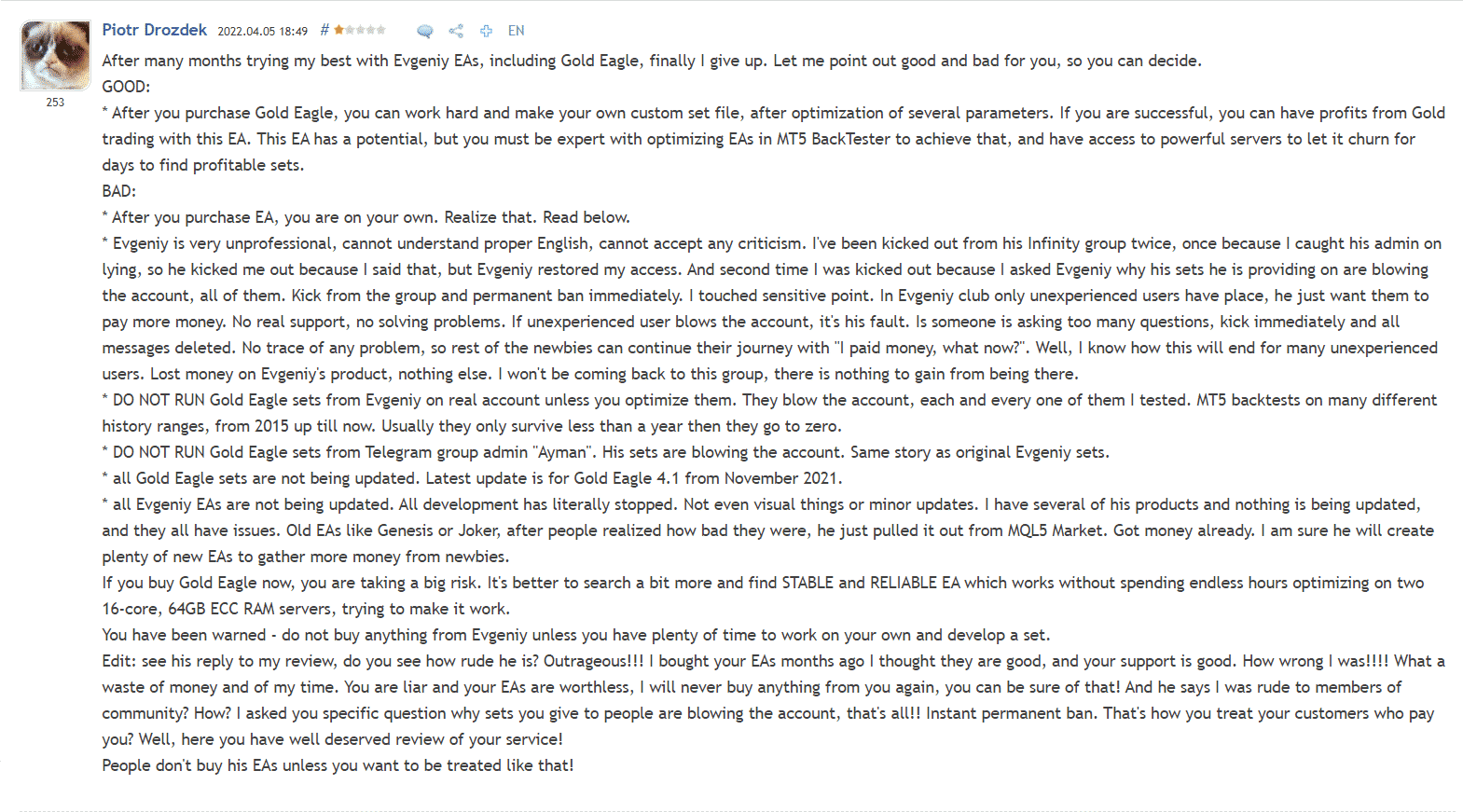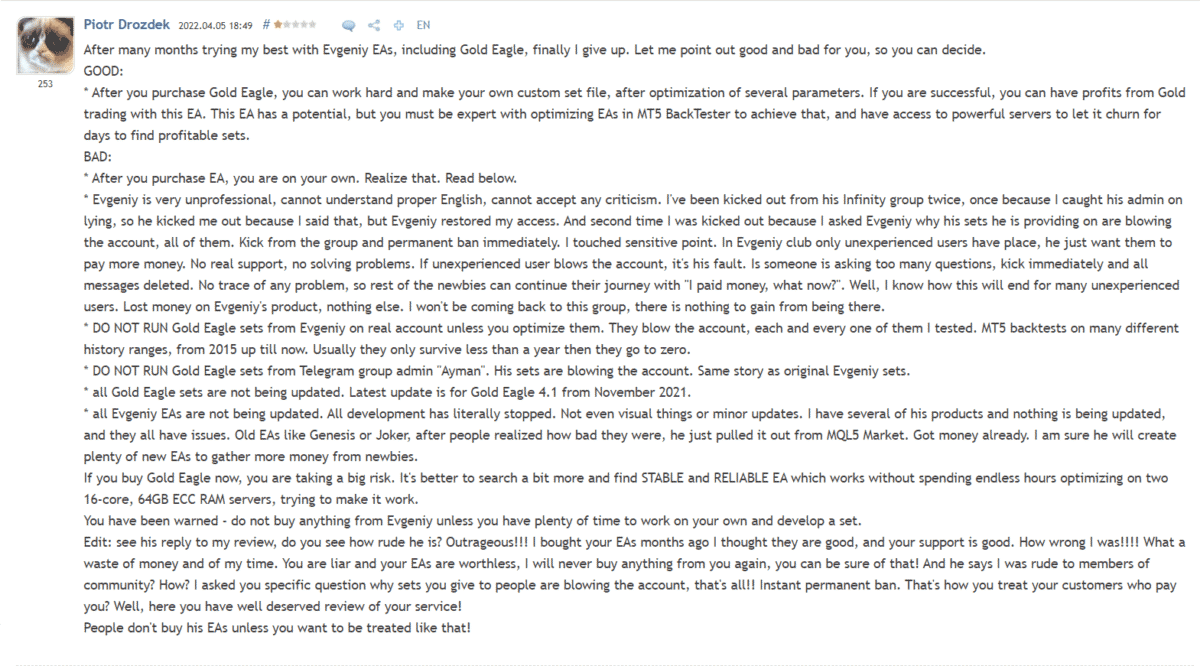 We have a well-explained and detailed negative review about why this system isn't good and why we shouldn't buy anything from this developer.
Is GOLD EAgle a reliable system?
We don't know this for sure. The risk side of real account trading is absolutely dangerous. The deposit load of 200% means if you don't have enough margin to bring in trading to keep your deals on the market, you lose your account.