FX Oxygen is a trading solution that can help traders to trade automatically on the Forex market. The presentation doesn't look pretty informative. We have decided to check the system on our own.
FX Oxygen company profile
FXOxygen was created in 2015. The presentation hasn't been updated since then. The company isn't registered legally. If something goes wrong we will not have any legal firm to comply with.
The highlights of FX Oxygen
The presentation includes a few details of settings, information, strategy, and other features explained.
The trading robot can help us with automatic executing orders on the MT4 terminal.
An average profitability can be 20% monthly.
We haven't seen these results on the account.
The system can work with EURUSD and USDJPY.
M30 is the only time frame to work on.
The system was tested on the tick data of the ten-year period.
Trading results with FX Oxygen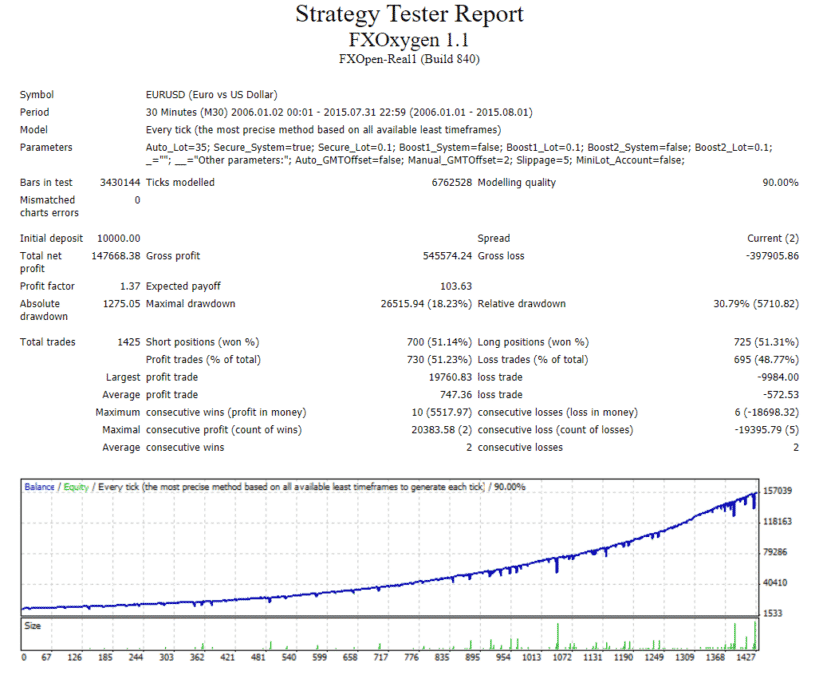 We have a EURUSD report performed on M30. The data period was from 2009 to 2015. The modeling quality was 90% with 2-pip spreads. An initial deposit was $10,000. It has become $147,668.38 of the total net profit. FX Oxygen closed 1425 orders with a 51% win rate.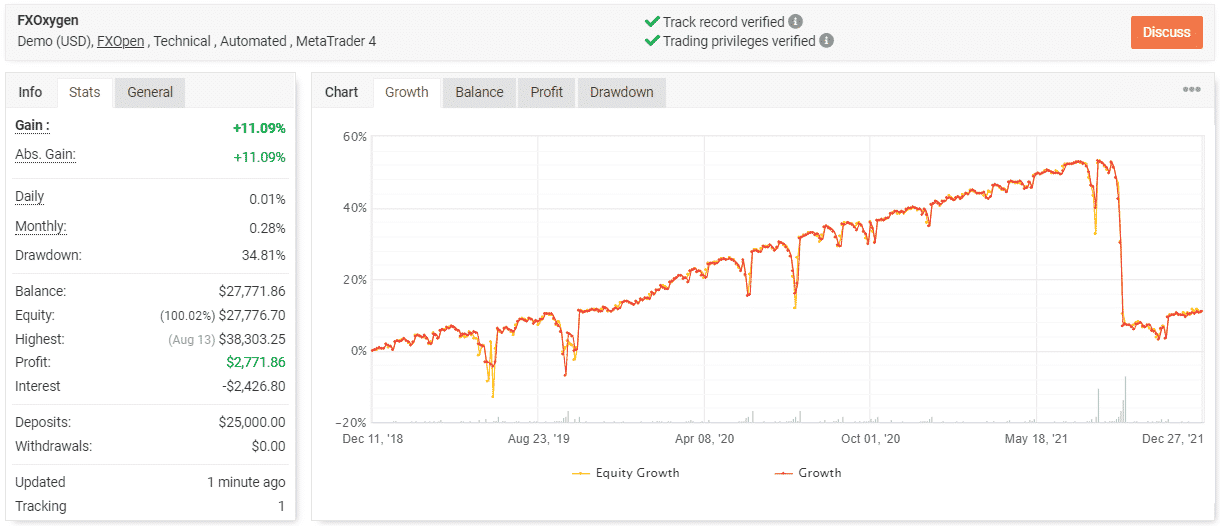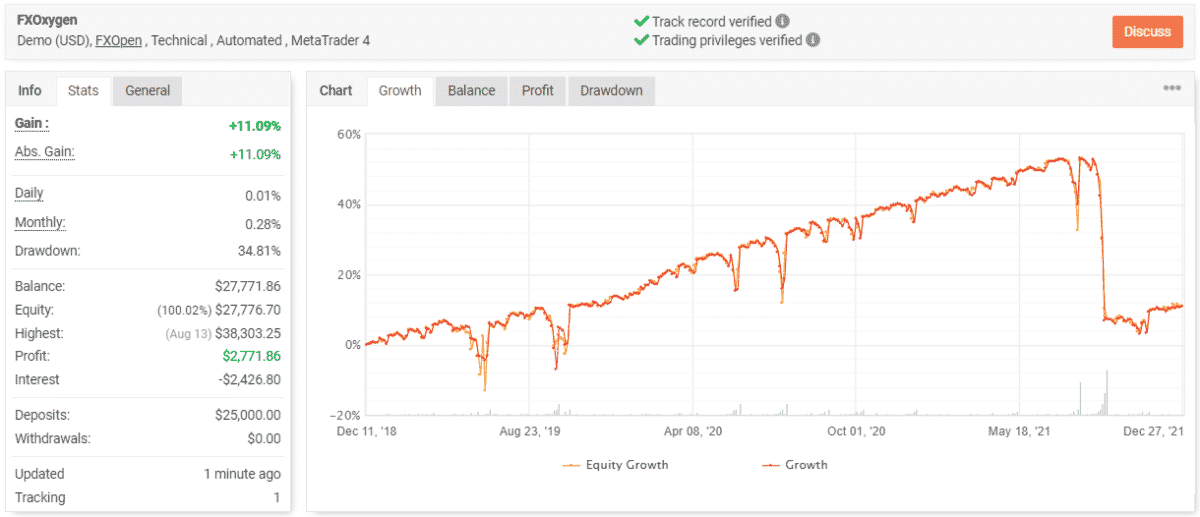 The advisor executes orders on a demo account on FXOpen without leverage. The platform is MT4. The account has a verified track record. It was deployed on December 11, 2018, and deposited at $25,000. Since then, the total gain has become 11.09%. An average monthly gain is 0.28%. The maximum drawdown is 34.81%.


It has closed 504 orders with 1206.4 pips. An average win is 68.15 pips when an average loss is -62.32 pips. The win rate is 48-50%. The system trades with an average trade length of three days and a profit factor of 1.05.


The system doesn't work stable at all.

The advisor opens orders two hours a day in the middle of the European session.

Thursday with 115 orders executed is the most actively traded day.


The robot works with a 91.23% risk of losing 10% of the balance.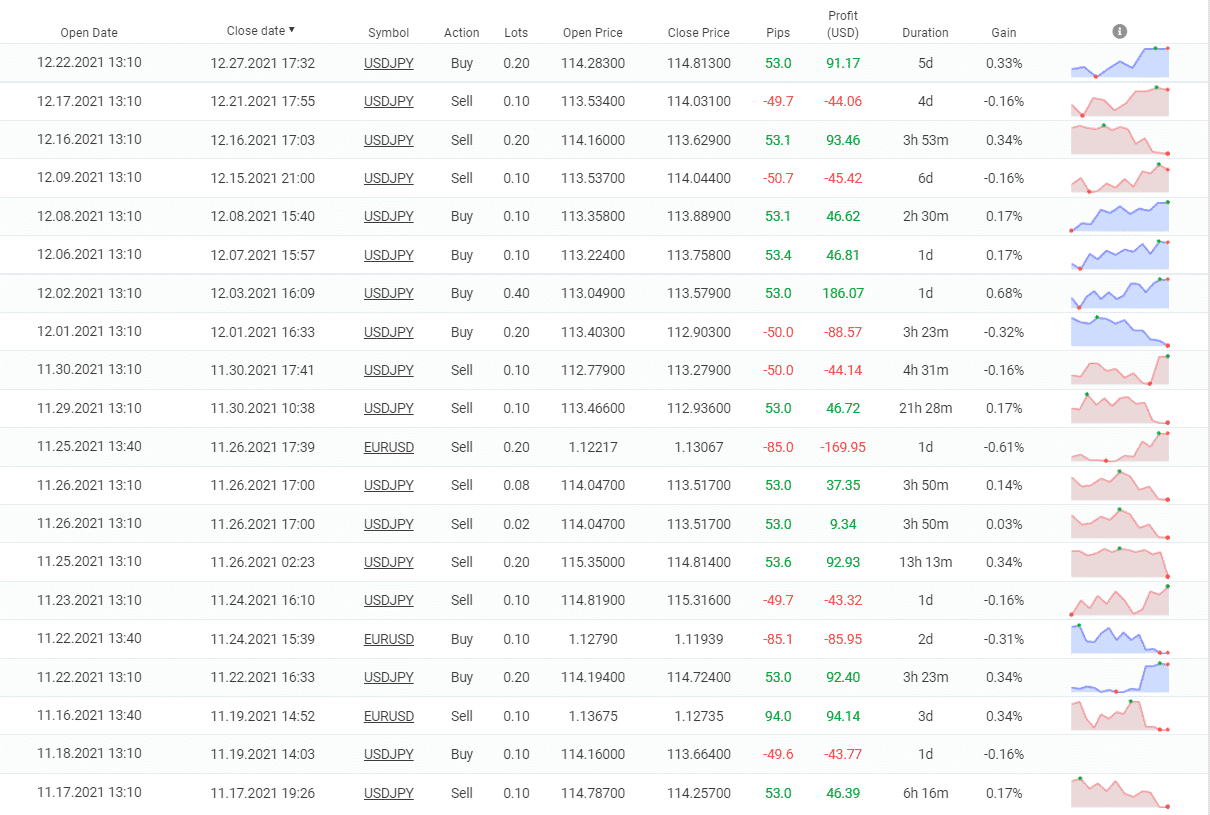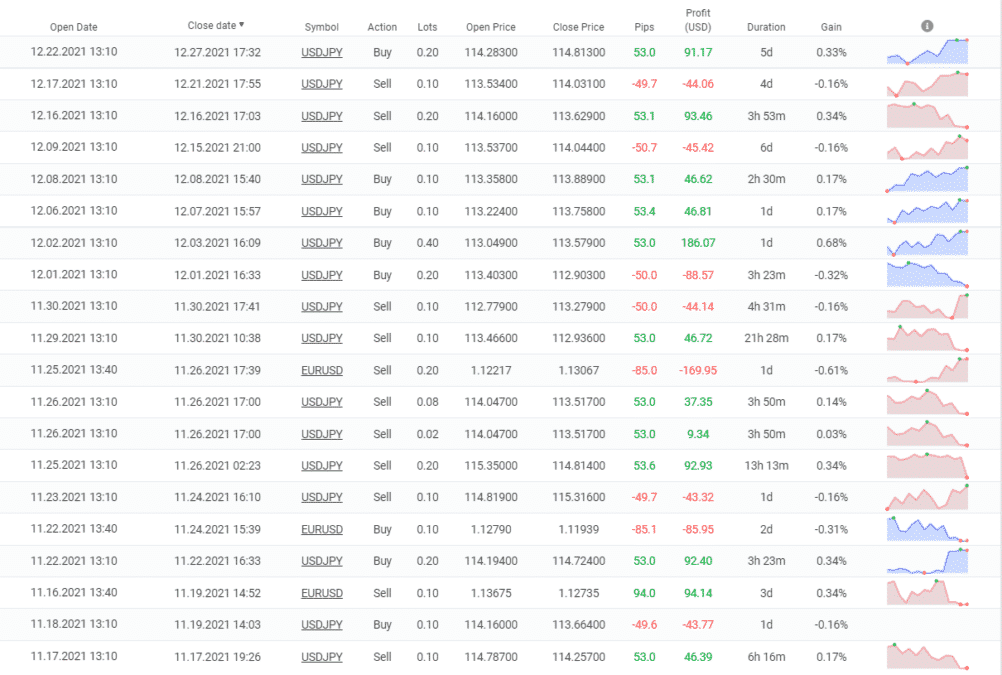 The system uses Martingale from time to time.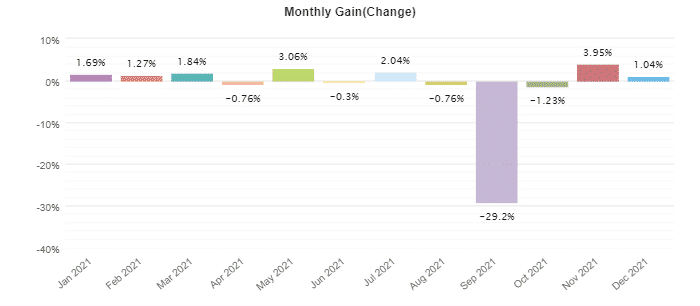 FX Oxygen works with absolutely unpredictable results. In 2021 the system lost more than won.
FX Oxygen packages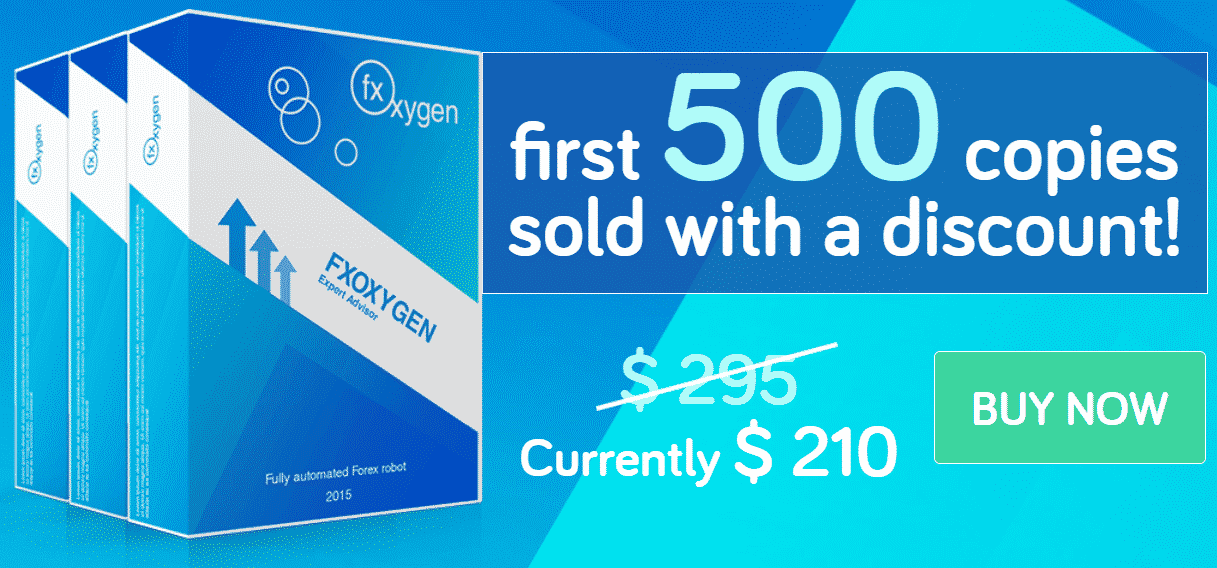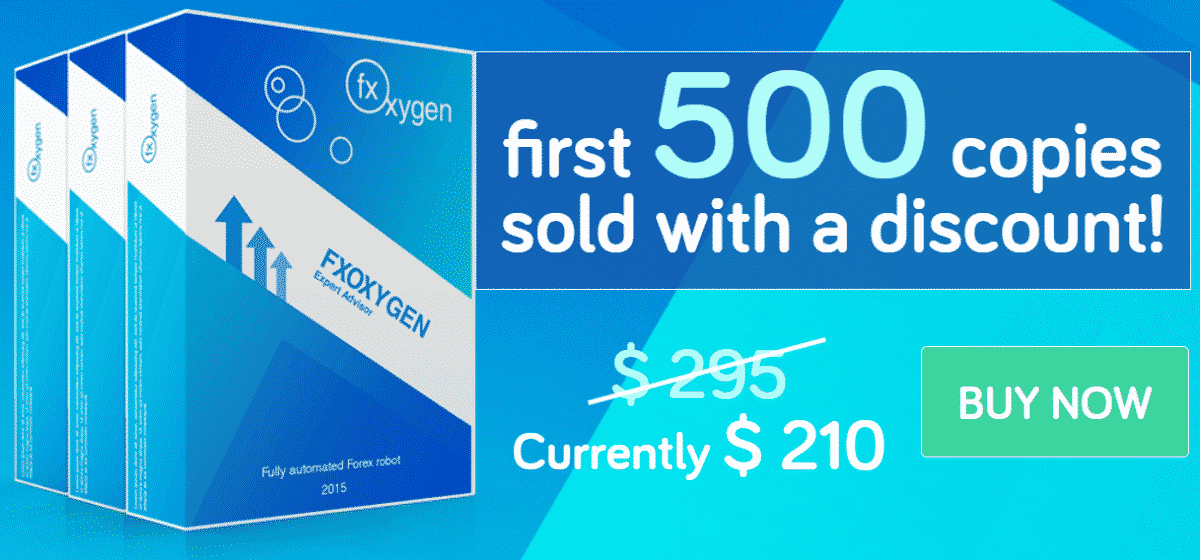 The current price is $210 that longs until 500 copies are sold. The original price was $295. We can rely on a 30-day refund policy. We don't know what that package includes.
Assistance
We don't know for sure if the owners provide good and quick customer support.
Other notes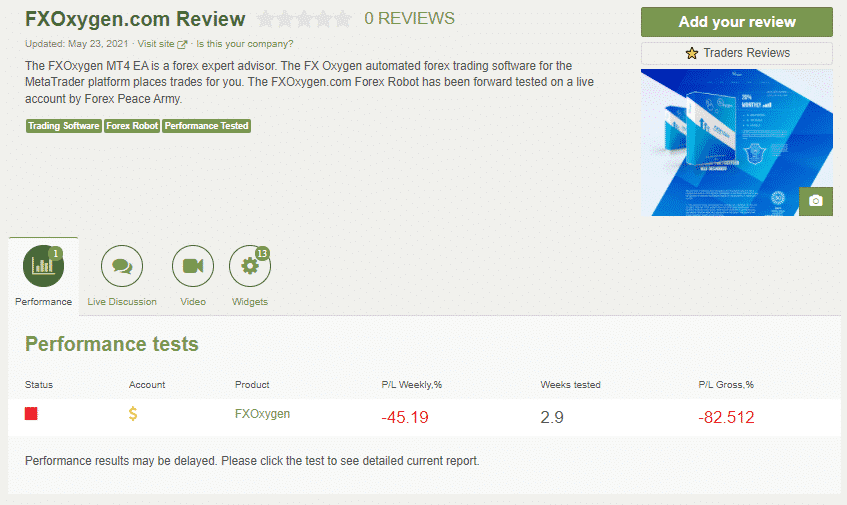 The company has a profile on Forex Peace Army without any testimonial. There, we can find a stopped and blown account.
Is FX Oxygen a reliable system?
It is difficult to say for sure. The system doesn't look pretty viable because it has lost so much in the near past.