FX Fortnite is an expert advisor that we have been monitoring for several years. The presentation looks common and includes some information about the system and its functionality. We have a claim that it's "100% Full Automated MT4/MT5 Expert Advisor." So, we will analyze this FX EA to decide if it's a good system to invest in 2022.
FX Fortnite company profile
Unfortunately, we could not find any information about the company's legal registration. So, probably, they work without it. As a result, it's hard to rely on refunds.
The highlights of FX Fortnite


The presentation includes details about risks, settings, and other explanations about how everything works and what we have to expect from it.
The system can execute orders on our terminal automatically.
The only terminal to work is MT4.
It works with a trend strategy as the main one.
Another one is Hedge.
We can work with several risk levels: Conservative, Medium, and Aggressive.
The advisor trades EURCHF.
The core time frame to open orders is H1.
Trading is allowed on any broker house.
The account should be over $1000.
We can work with 1:100 leverage or bigger.
"Inbuilt indicators analyze the market's divergences and convergences."
We can rely on 24/7 welcome support.
The devs suggest we use IC Markets as the main broker.
Trading results with FX Fortnite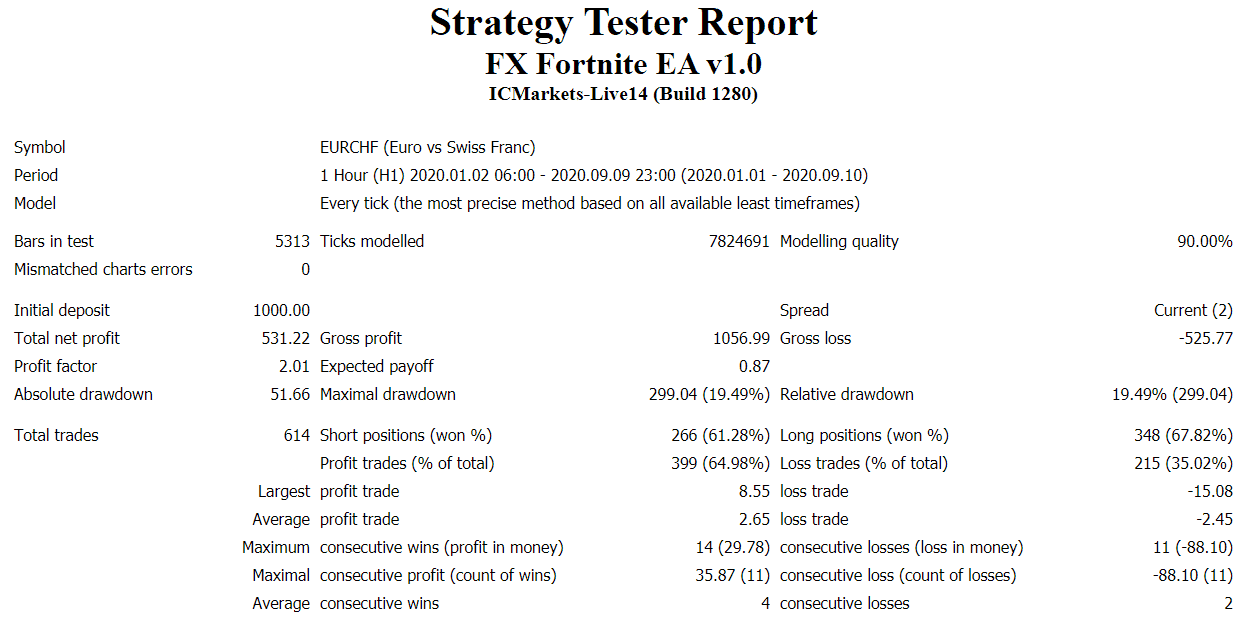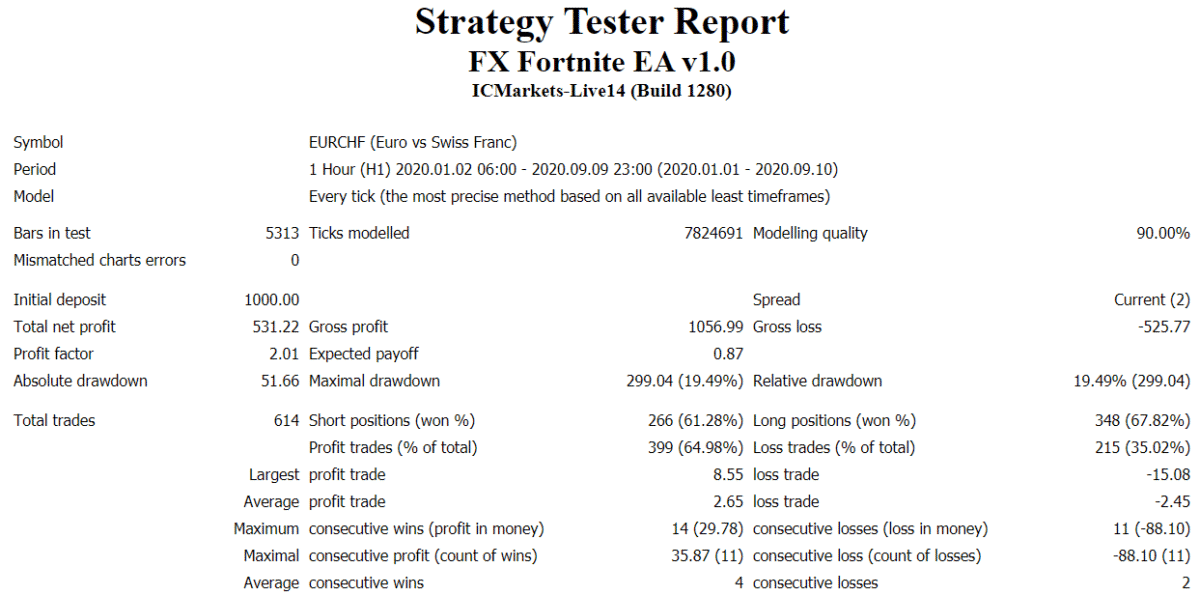 There's a report of EURCHF testing on the H1 time frame. The data period was 9 months. The modeling quality was 90.00% with a 2-pip spread. An initial deposit was $1000 that has become $531.22 of the total net profit. The profit factor was 2.01. The maximum drawdown was 19.49%. It's a good number. There were 614 deals executed with a 61% win rate for short and 67% for long trading positions.

The system has been running a real account since October 27, 2021. We don't know what broker was chosen. The floating loss is -$178.08. The closed profit is $714.21. The margin level is 1760.9%.

The total net return is 142.8% when an average monthly return is 42.1%. An average accuracy is 76.7%. The profit factor is 3.31. It's a good one. An average trade frequency is 12.9 deals weekly.

The ROI is solid ‒15.32. The average trade length is 48 hours. An average win equals the average loss ‒ $1.42.

The system trades in both directions, but the profit factor for the sell was higher than for the buy.

Wednesday with 155 orders is the less traded day.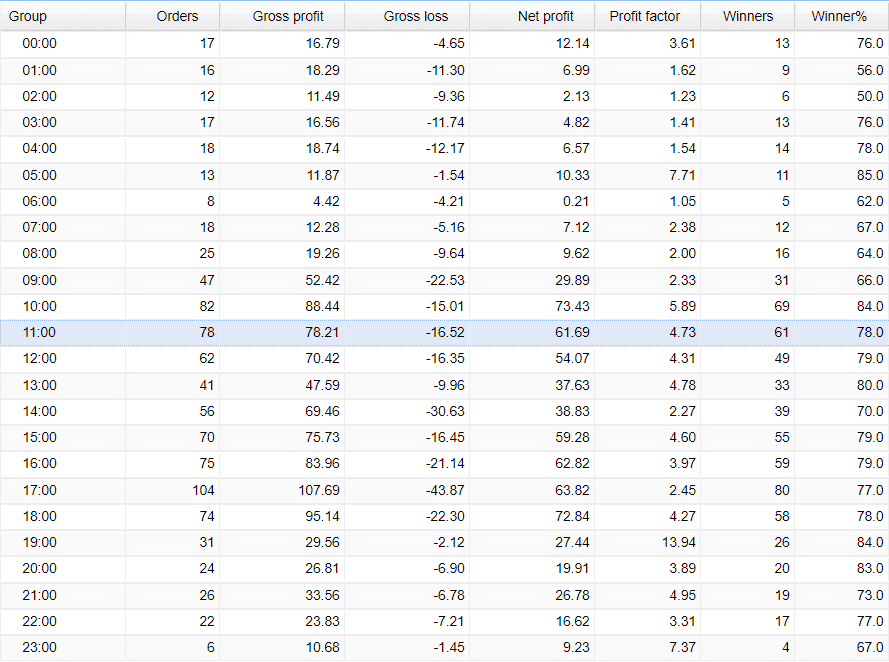 The advisor prefers opening trading during the European and American trading sessions.

We may note that trading frequency varies from month to month.
FX Fortnite packages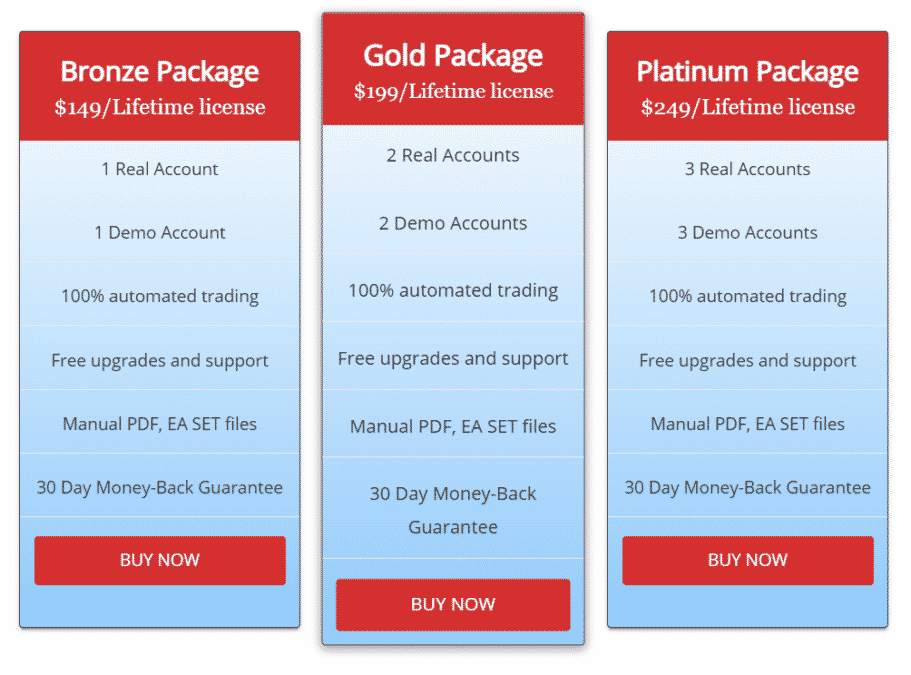 There are three packages available. The Bronze pack is available for $149. There's one real and one demo account license. The Gold package costs $199. There are two real and two demo accounts. The Platinum pack costs $249. There are three demo and real account licenses provided. Owners provide us with a 30-day refund policy.
Assistance
The devs provide average support where questions are usually answered within 4-7 hours during work days.
Other notes
The system works on a just created account. So, we don't know if the robot will work stable for half a year or even for a year. We just have to wait and check. This also can mean that the system was updated in October, so we have to ask about a change log to check it out.
Is FX Fortnite a reliable system?
We can't answer this question for sure. You have to check if the trading results match your trading style.