Forex Combo System is a 100% automated trading system using multiple strategies. According to the vendor, this robot has been earning profits in the Forex markets for 10 years at a stretch. It supports multiple currency pairs and claims to deliver winning trades consistently.
We cannot simply take the words of the vendor at face value. To determine whether this is a worthwhile investment, we are going to look into different things like live performance, trading strategy, backtests, pricing, support, and vendor transparency.
Forex Combo System company profile
FXAutomater is the development company that built this robot. It is based in Seychelles, but we have no idea when it was founded. The company doesn't seem to have much of a reputation and we have no information on its service history. There is no official contact address, but the vendor has shared the social media handles of the company.
The highlights of Forex Combo System
Forex Combo system utilizes 4 different trading strategies, namely Scalping, Trend Detection, Market Corrections, and Range Detection. Scalping is a low-risk strategy where the robot slowly accumulates profits for the long run. It analyzes the market and tries to take advantage of the small differences in prices between pairs.
For the trend-detection strategy, the robot makes market predictions by analyzing the trend. The vendor has not explained what indicators the robot uses for this purpose, and we can't get a clear idea about the strategy by going through the explanation.
Forex Combo System detects market corrections when the current trend is exhausted. Apparently, the robot uses fast calculations for this purpose. The Range Detection strategy is for a market that is ranging on non-trending.
You can use this EA to trade in pairs like EUR/CAD, EUR/AUD, GBP/USD, and EUR/USD. This system is compatible with all brokers. You set it up on MT4 using the installation wizard. Whenever it opens or closes a position, the robot sends you a notification.
Trading results with Forex Combo System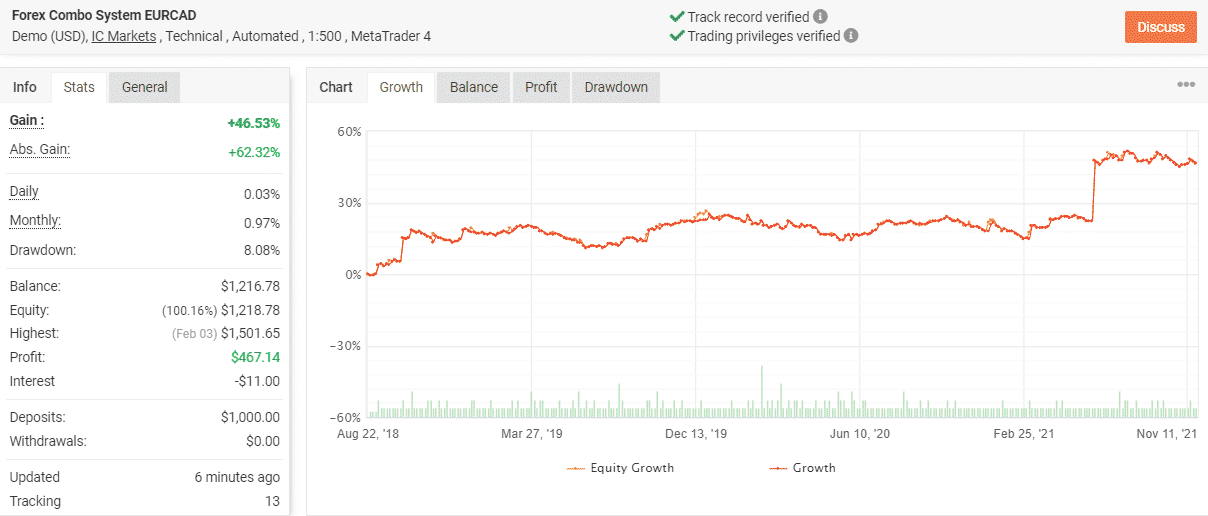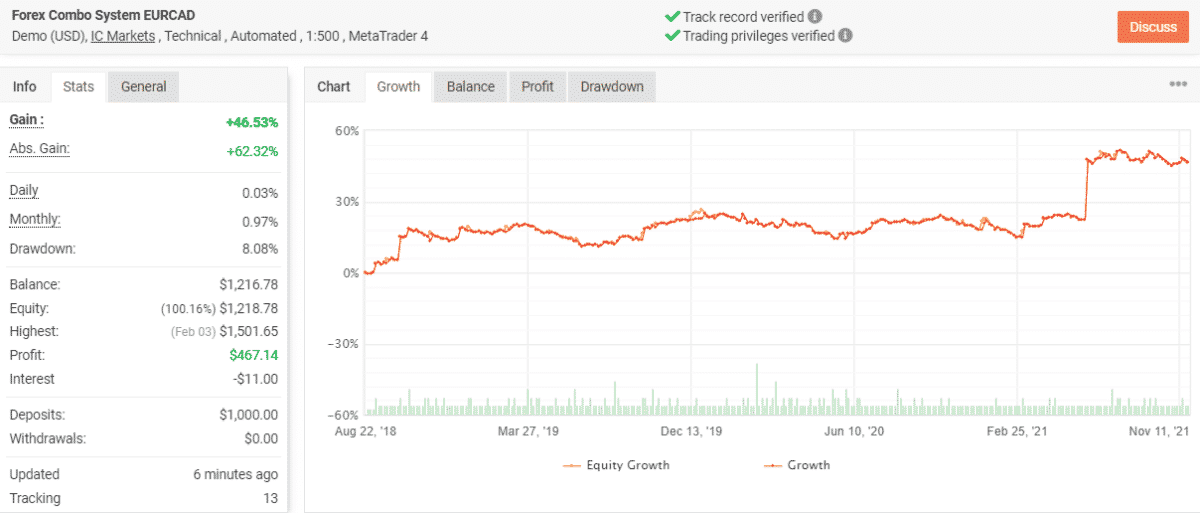 Since August 22, 2018, the EA has placed 391 trades through this account. It has a win rate of 53%, which is not that impressive. The total profit generated through this account currently stands at $467.14. Considering the fact that the robot has been active for over 3 years, the profit figure is quite low. The average daily and monthly gains are 0.03% and 0.97% respectively and compared to other systems, these figures are quite poor.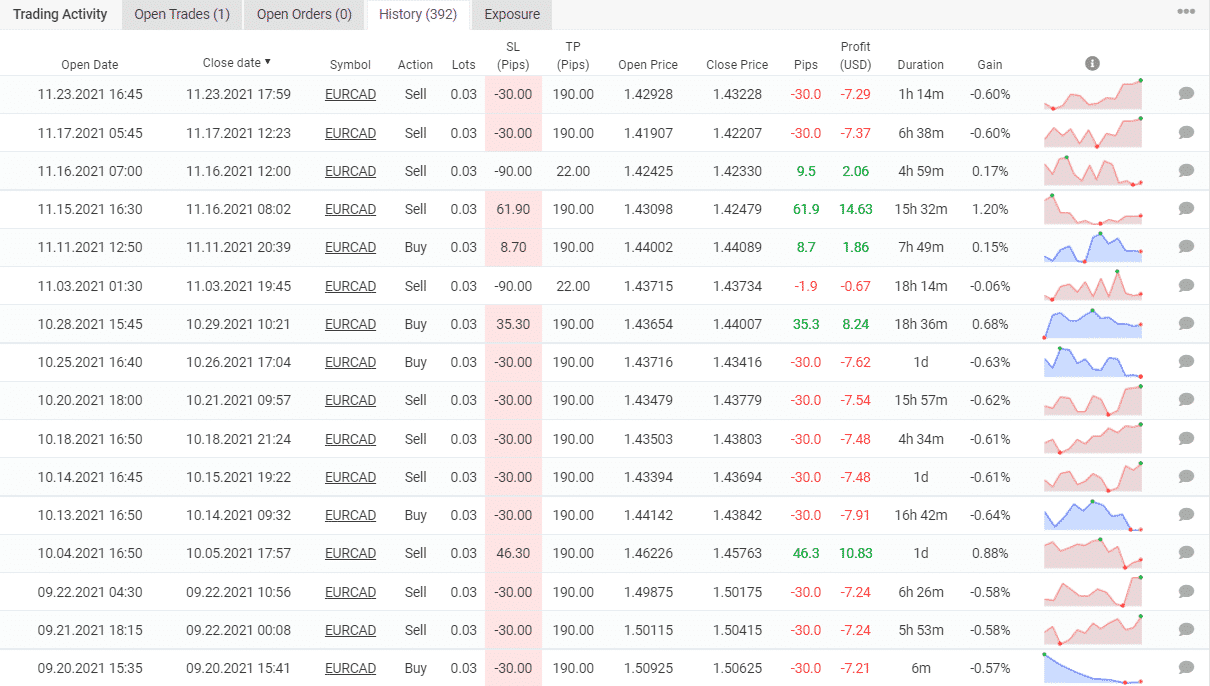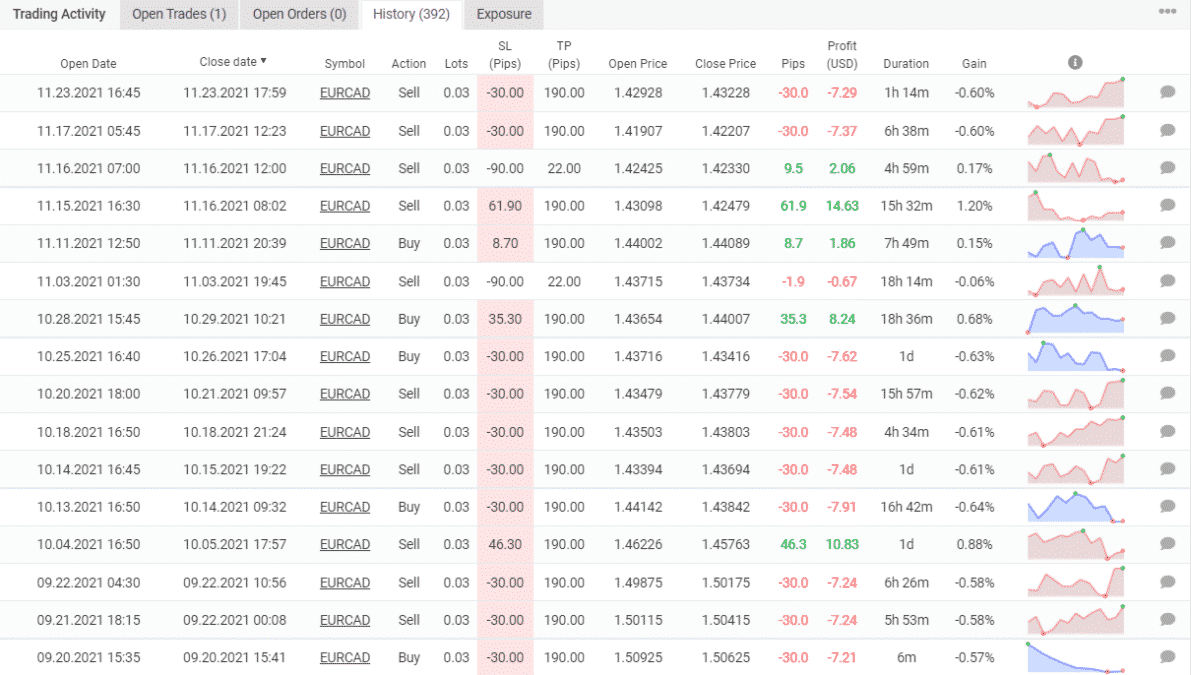 By going through the trading history, we can get a clear picture of the dismal performance. Of all the trades placed recently, the EA has lost a large percentage, and this tells us that it is a very risky trading system. It is better to avoid an EA that uses such a risky strategy.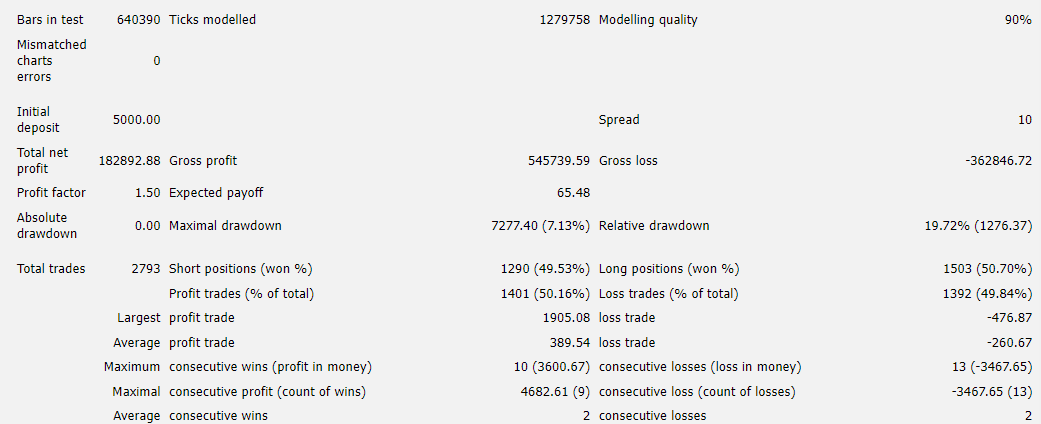 The EA conducted this backtest from 2010 to 2018 using an every tick model. It started with an initial deposit of $5000, placing 2793 trades and generating a profit of $182892.88. The win rate for this test was 50.16%, which is even lower than what we saw in the live statistics.
Forex Combo System packages
The current price of this Forex EA is $117. According to the vendor, the original price is $237, but this could be a marketing gimmick. The package includes a single real-money account and an unlimited number of demo accounts. There is a 60-day money-back guarantee offer.
Assistance
Support is available 24/7 for this robot, however, there is no live chat feature on the website. Getting support only through the contact form might be inconvenient for some.
Other notes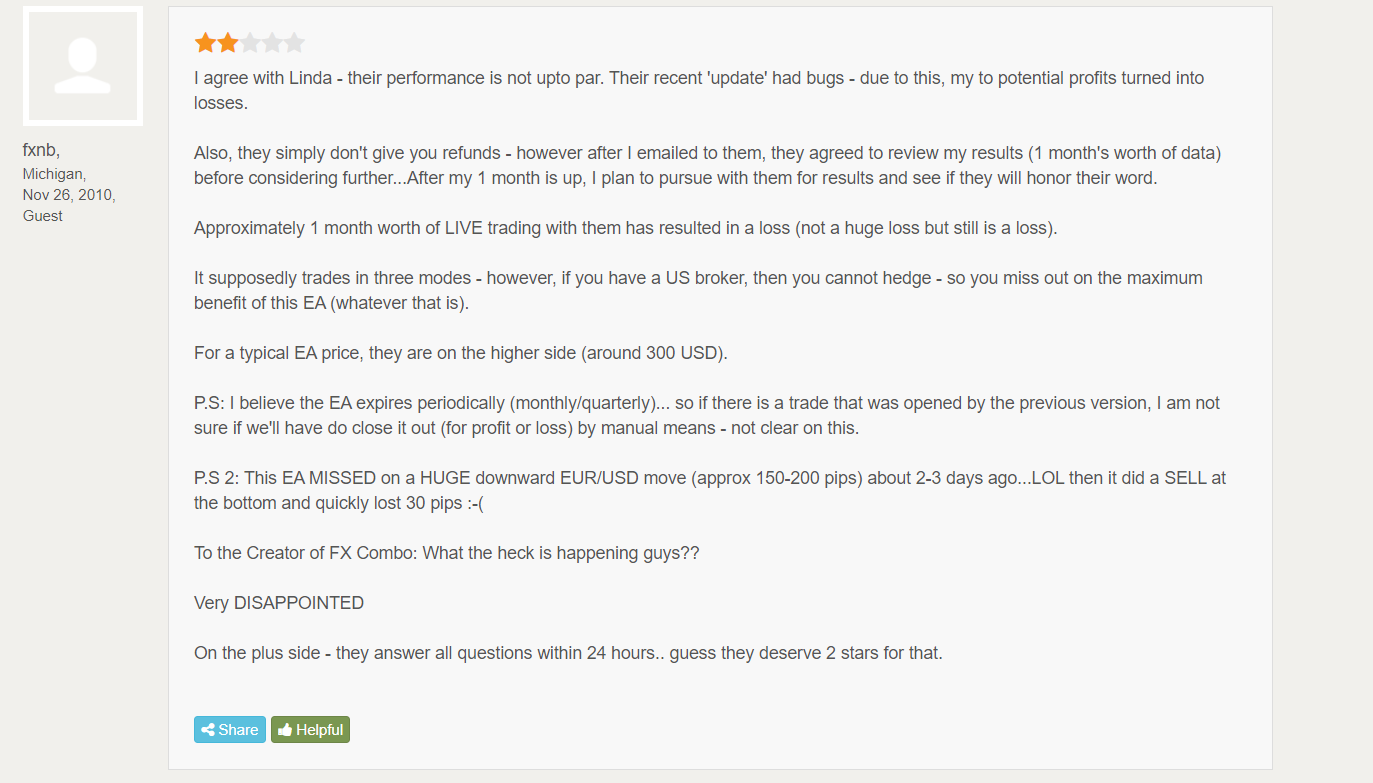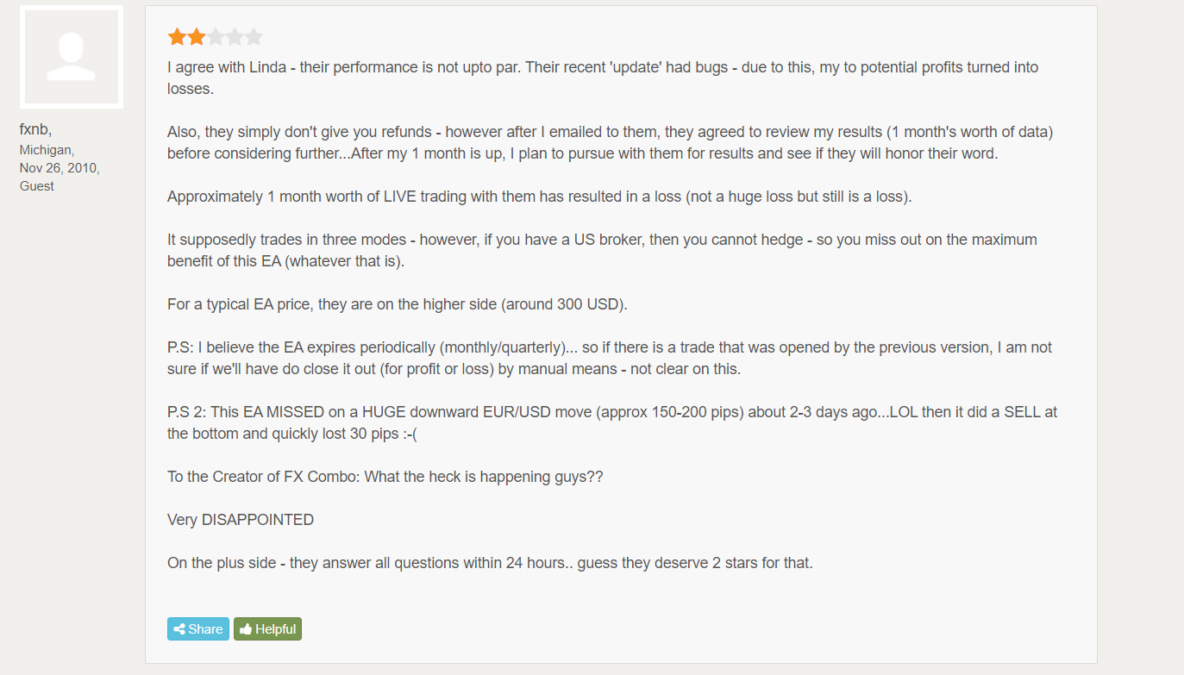 On the Forex Peace Army website, a user has complained about the system having bugs. They have mentioned that this has led to heavy losses.
Is Forex Combo System a profitable bet in 2021?
No, it is not. Here are the drawbacks of the system:
Lack of vendor transparency
Poor live performance
Negative customer reviews