What is the Webull platform used for?
What are the pros and cons associated with this platform?
What are the key features of the platform?
After being formed in 2017, Webull is one of the newest online brokers, with its mobile app debuting in May 2018. Usersebull reached its most crucial target audience with this mobile-first launch: millennials.
Webull is positioned to appeal to rookie and more active traders and those drawn to a platform that provides a broad range of free services, such as no account minimums, commission-free stock/ETF, options trading, and various cryptocurrencies.
Webull caters to the self-directed investor more than its full-service competitors because of its less comprehensive offering. Customer satisfaction with Webull is high: a solid platform with many helpful tools and features and competitive profit rates. You and your portfolio will be the focus of our investigation into Webull.
What is the Webull crypto trading app?
Too far, Webull's cryptocurrency platform has been praised for its community-driven nature and mobile-friendly design. However, most well-known cryptocurrency brokers only provide futures contracts. Meanwhile, Webull allows customers to trade them directly. However, investors wouldn't have to spend a lot of money on this service. Both sides of the transaction will charge traders a spread markup of around 100 basis points (or, to put it another way, about 1 percent of the purchase price). Other cryptocurrency exchanges will seek margins that are similar to this one.
Traders on Webull Crypto will have the option to trade as low as $1 worth of Bitcoin, Ethereum, Litecoin, Dogecoin, and many other digital currencies. Furthermore, a single hour of downtime every day will allow users to buy and sell cryptocurrencies at any time of the day or night. In addition, traders can get direct price quotes on other cryptocurrencies even if they cannot trade themselves at the moment.
Webull provides an extensive list of additional valuable features that you may utilize to buy and sell digital currency. Other features include free stock and ETF trading, paper trading; fast financing; and the ability to trade stock, ETFs, and options.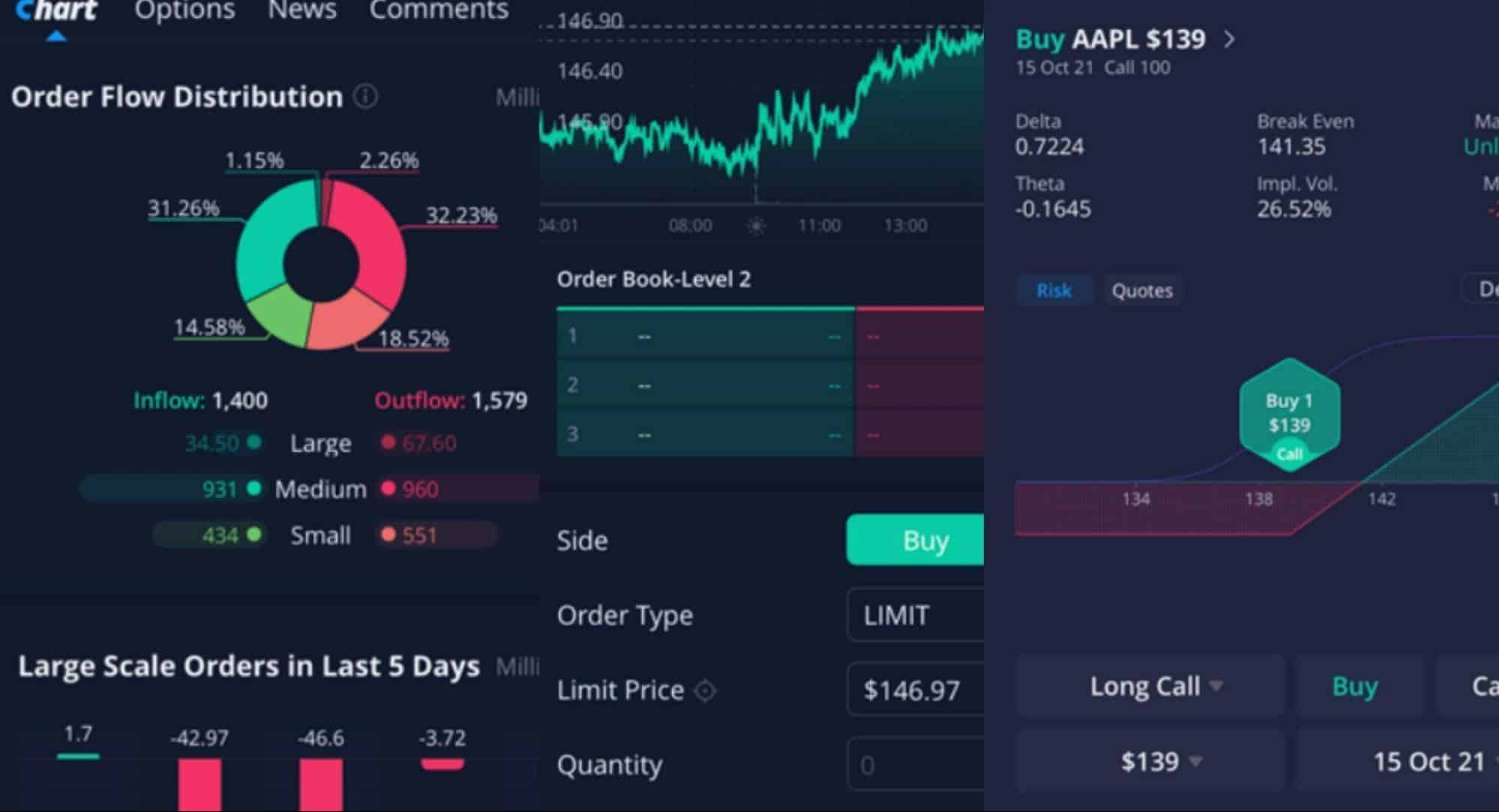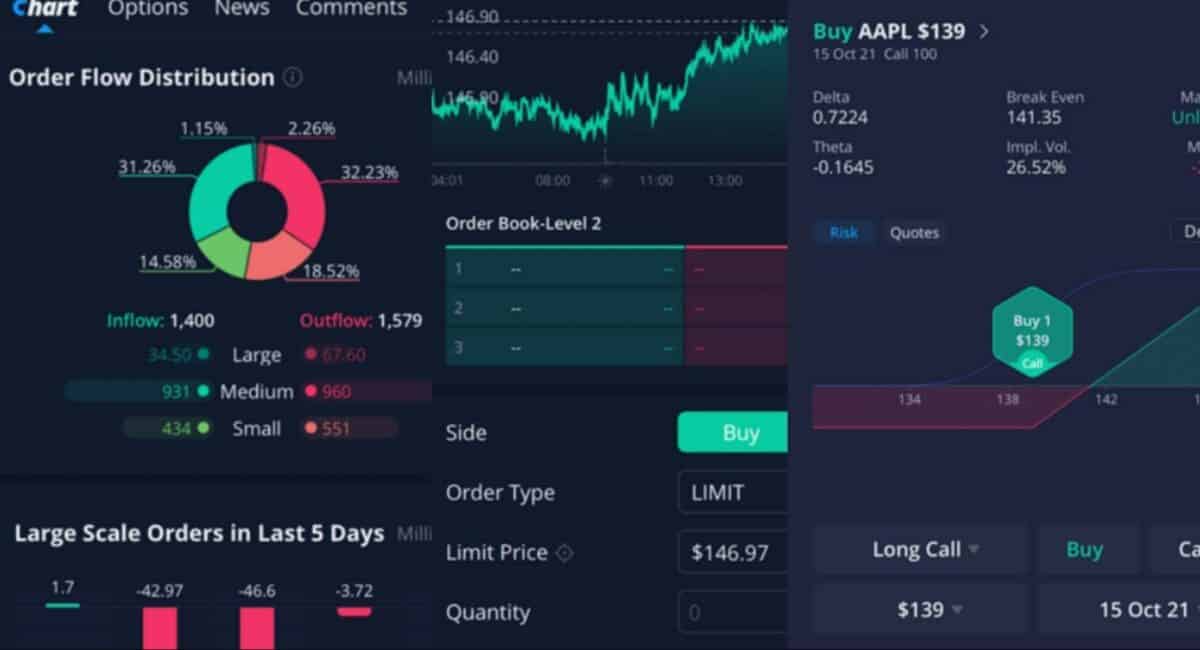 Webull security
Webull Financial LLC has been a registered entity recognized by the US SEC as a dealer broker. Moreover, the company is a member of FINRA and SIPC. The stock of the company is listed on NYSE and Cboe Edge. The users are entitled to $250,000 to $500,000 indemnity insurance in case of insolvency.
Webull pricing
The app does not charge any fee or commission from the traders. However, there is a peculiar fee for short-selling the equities. Moreover, the regulatory bodies also charge certain fees depending on the asset's trading volume.
Webull features
Now, let's talk about the key features of the app.
Webull cryptocurrency wallet
Webull does not have a cryptocurrency wallet available at this time. Therefore, to use the service, you will need to acquire and sell a variety of cryptocurrencies.
Webull's buying power
Webull's crypto order ticket will display the user's crypto buying power at the bottom. In most circumstances, the total quantity of crypto purchasing power is equal to the amount of cash the user has available to withdraw, plus any provisional purchasing power. If a user's crypto buying power does not match the user's cash amount, it is conceivable that the user's whole cash balance has not been resolved. It may take several trading days for a cash balance to settle in many cases. Future cryptocurrency trading will obtain all of the profits from selling Bitcoins immediately.
Customer service and security at Webull
Webull's customer service is better than Robinhood's, but it's still lacking. They're here to serve you Monday through Friday between the hours of 9 am and 4 pm Eastern Time. As soon as you can reach a customer service representative, they are kind and helpful.
Email support is also provided for those who want it, and the company seems responsive, with response times projected in hours instead of days. Unfortunately, you'll have to use email instead if you have a problem after-hours since there is no live chat feature.
Webull provides two-factor authentication, 128-bit encryption, mobile security features, and firewalls in terms of security. Additionally, the Securities Investor Protection Corporation (SIPC) provides supplemental insurance for clients for $500,000, with a cash value of up to $250,000 allowed.
Apex Clearing, Webull's clearinghouse, provides the second layer of protection. Individual customer limits of $37.5 million for securities and $900,000 for cash are covered by Apex's insurance, which ensures Webull's customers up to a total of $150 million.
Webull ratings
According to the TrustPilot reviews, the app rating is 1.3 out of 5. Around 86% of the 108 respondents gave 1 rating.
Webull advantages
User experience with Webull
The Webull app and the online platform offer a nice and clear experience for users to interact with. Webull Like its Robinhood cousin, you don't need any previous experience with online trading to make use of this platform. Individuals who are new to online trading are the target audience for Webull.
If you're an experienced investor, you may find the platform too straightforward. Investing in Webull, on the other hand, may be of interest if you're just getting started. In addition, Webull provides a watchlist of "hot" and "cold" stocks if you're unsure if assets are worth investigating.
It will show the most profitable and least profitable stocks. If you look at the most popular stocks, you'll be able to get a sense of the market's mood. Assuming that you already know what assets to invest in, you may utilize the site's search function to find them quickly.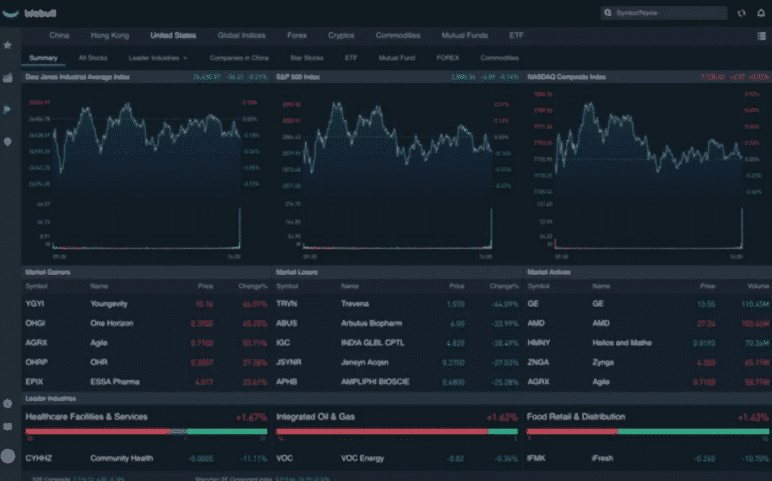 Webull's charts & analysis
Our Webull review found that chart analysis is a powerful platform despite the broker's focus on new traders. Each supported market on Webull has a real-time price chart that can be filtered by period.
From a few minutes to a few years, this can be done. Surprisingly, Webull allows you to employ a wide range of technical indicators, something we hadn't expected.
SAR, VWAP, Keltner Channels, the Ichimoku Cloud, and Bollinger Bands are all instances of this technique, as are the exponential moving average, SAR, and VWAP. When looking for stocks to invest in, a stock screener is available on the Webull site A.
Webull alternatives
Now, let's explore the core alternatives of the Webull app.
Moomoo
This app is backed by the company registered with US SEC and FINRA. Moreover, it provides a zero-commission trading facility to its traders.
Robinhood
Robinhood is another alternative that was established in 2013 and is based in the US. Although the app is registered with US SEC and FINRA, customer support is weak.
SoFi invest
SoFi came as a student loan app in 2011 in the US, but it turned into a brokerage firm in 2018. It offers discounts on brokerage fees for trading. The firm is registered with US SEC and FINRA.
Does the Webull app really work?
Webull Crypto is a simple exchange that functions. With Webull, customers may trade Bitcoin directly instead of futures, as with many other brokerages. In addition, users may browse price quotes for various cryptos even if they cannot trade specific crypto. This direct technique of exchanging cryptocurrencies simplifies the trading process.
If you're a trader or passionate investor who doesn't want any help, Webull is an excellent choice. Since there are no extra costs, it appeals to those curious about trading. Stocks, ETFs, options, and cryptocurrency have no account minimums, competitive margin rates, or fees. In addition, you'll get free access to trading platforms and tools for desktop and mobile devices that are well-designed and simple to use.