The Comeback Kid EA is a Forex expert advisor that claims to generate profits without any manual efforts. According to the vendor, the robot trades with low risk, ensuring lower drawdowns. They claim that the system can generate an average profit of 5-10% each month.
To check the truthfulness of the vendor's claims, we are going to check different aspects of the EA. These include things like company profile, features, live trading statistics, pricing packages, customer support, and user reviews.
The Comeback Kid EA company profile
This EA is a product from American trader Ryan Brown. He has more than five years of experience in manufacturing and selling Forex automated trading systems. We don't know much about the other people this developer works with. On the official website, you can find an email address shared by the seller. Other EAs from this developer include Ranger EA and Vigorous EA.
The highlights of The Comeback Kid EA
This is a system that is a robot as well as a trade manager. It manages lost trades into break even and a small profit, thus recovering them. You can use this EA to trade in popular pairs like AUD/USD, CAD/JPY, EUR/AUD, EUR/GBP, EUR/JPY, EUR/USD, GBP/AUD, GBP/CAD, etc.
The vendor claims that you need to dedicate only 5-10 minutes daily to be profitable with this EA. It uses an averaging system combined with support and resistance for recovering trades. The Comeback Kid EA is based on a system that uses five different indicators. It doesn't trade grid positions randomly. Rather, it waits for the market to move favorably.
The EA has a trend trading system that allows you to make entries once a pullback has occurred. There are different money-management techniques you can use with this system, such as flex-grid, multi-order, and single order. The vendor recommends getting started with a minimum balance of $3000 and minimum leverage of 50:1.
Facts & figures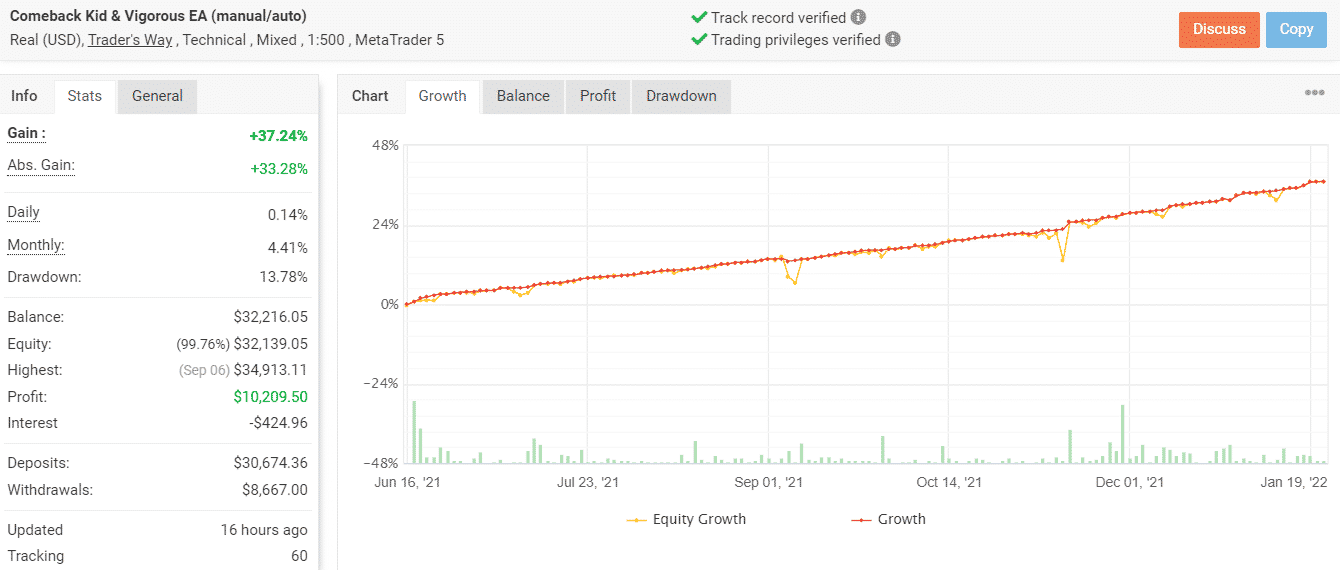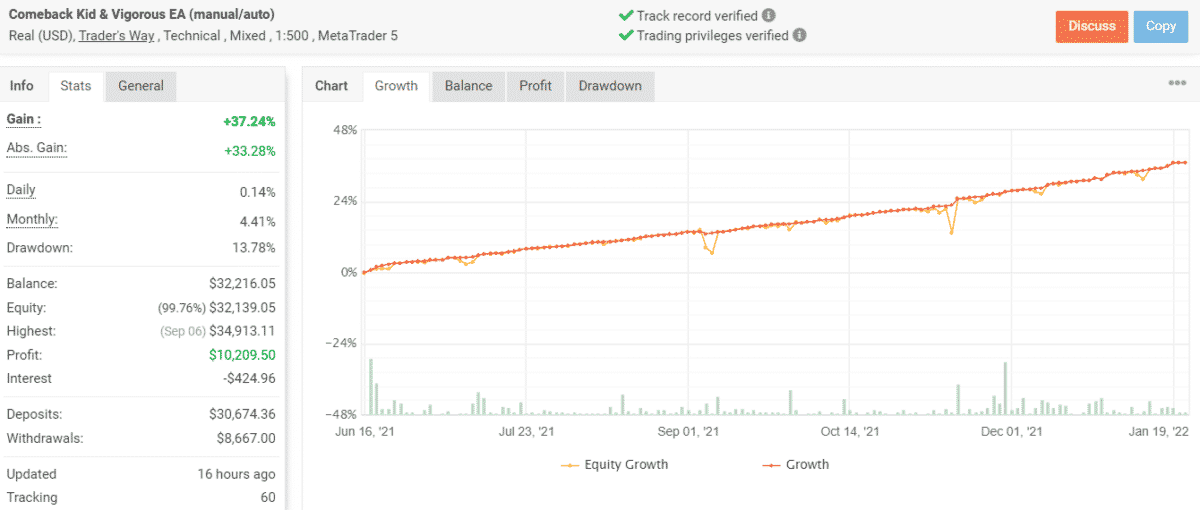 Since June 16, 2021, the EA has conducted 994 trades through this account. It currently has a very decent win rate of 64%. At this moment, the total profit generated through this account stands at $10,209.50. The daily and monthly gains are 0.14% and 4.41%, respectively. The drawdown is quite low at 13.78%, and this tells us that the robot uses a low-risk strategy.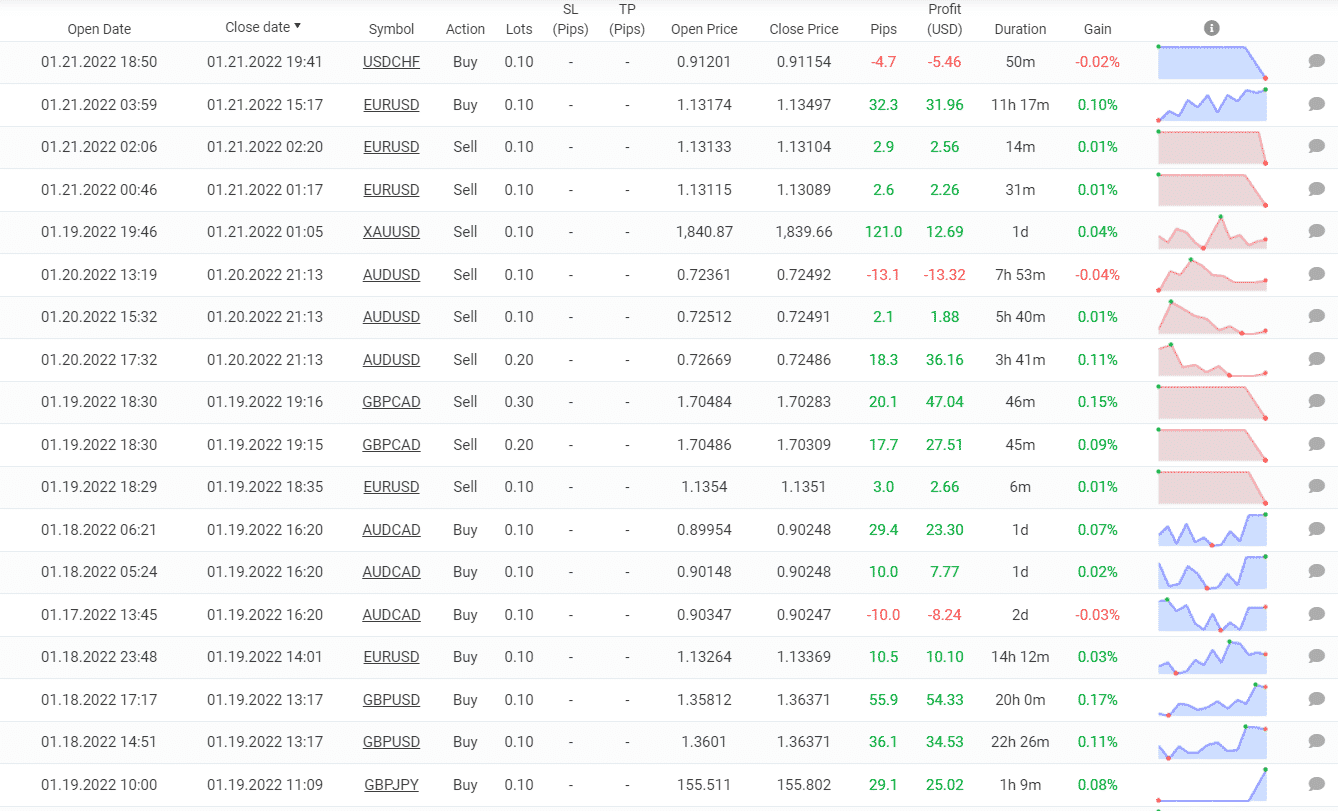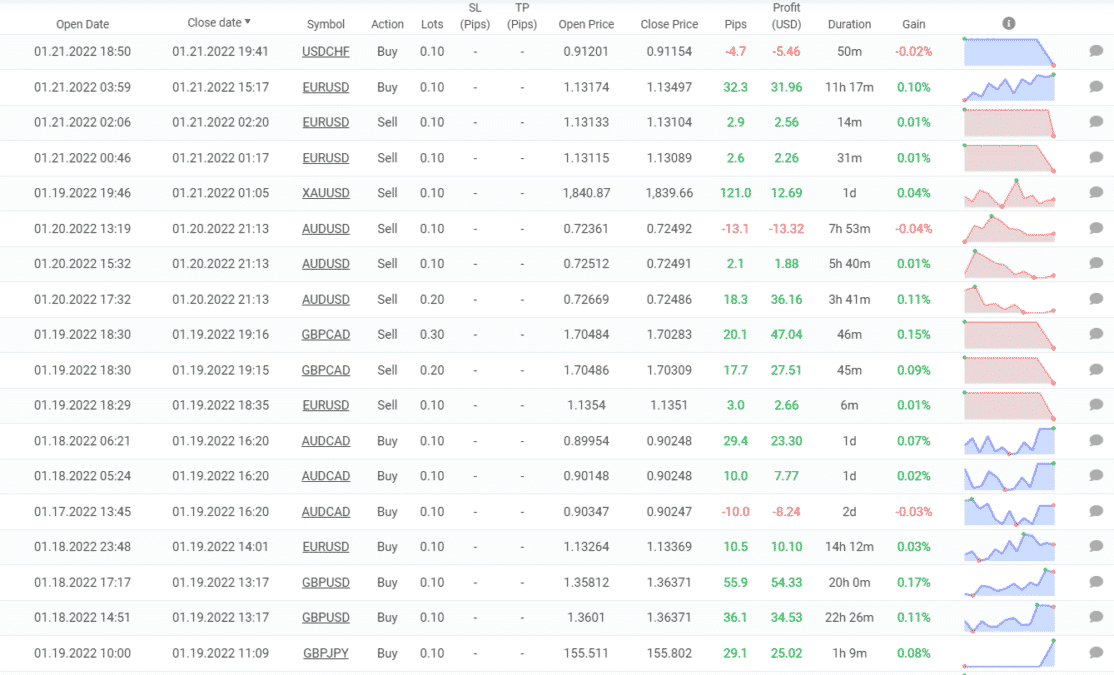 Here we have the recent trading results of this EA. As you can see, the EA trades with a fixed lot size of 0.10. It keeps its trades open for several hours and sometimes for an entire day. It generates small profits from each trade. The average win and loss for this account are 98.17 pips/$38.19 and -123.93 pips/-$39.55, respectively.
Unfortunately, the vendor has not shared the backtesting results for this robot. Thus, we are not able to compare the live statistics with the historical performance.
The Comeback Kid EA packages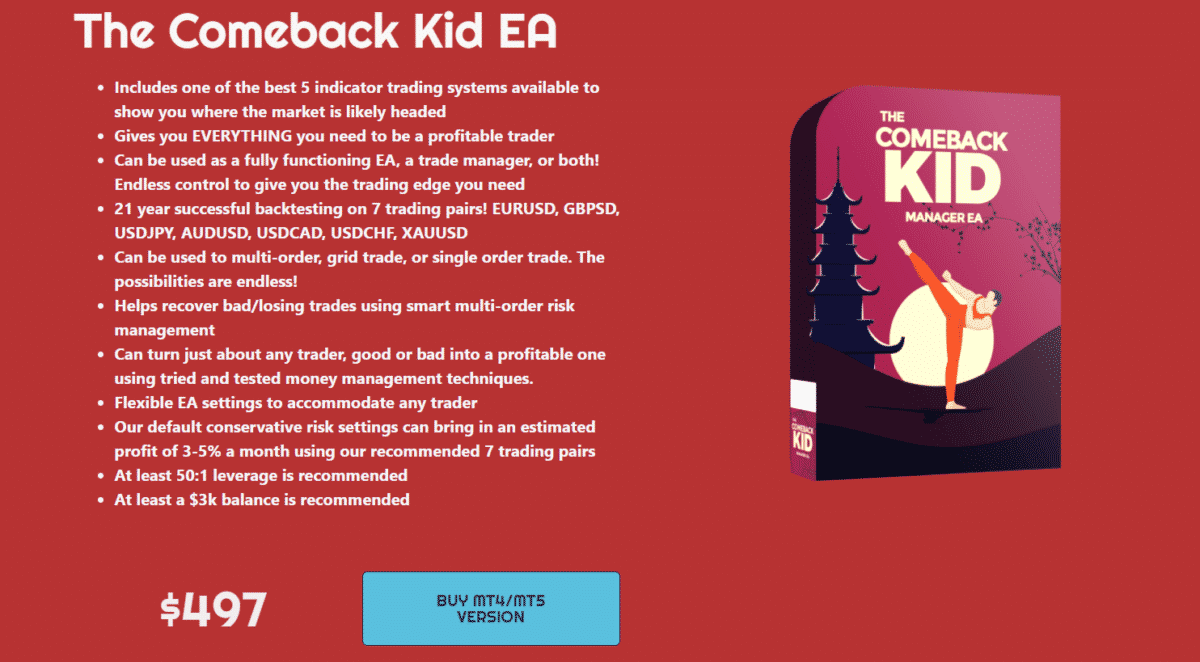 The current price of this EA is $497, which makes it expensive compared to other systems available on the market. If you purchase it via MQL5, you can get a refund in case you don't activate the system within a 7-day period. Unlike other vendors, this one doesn't have a money-back guarantee policy where you can test the performance for several days and then get a refund if you're not satisfied.
Assistance
If you are in need of support, you can drop a mail at the email address provided on the website. Alternatively, you can use the contact form to communicate your issue.
Customer reviews
We weren't able to find any user reviews for this EA on third-party websites.
Is The Comeback Kid EA a reliable system?
This EA is supported by verified trading results, but it is too expensive. The vendor does not offer a money-back guarantee and they haven't shared the historical test results.