Gold Miner is an expert advisor that was published on MQL5 in December 2020. It is designed to automatically place buy/sell orders on your behalf using an inbuilt strategy. The system trades on multiple currency pairs, 5 days a week. You can learn more about this EA in this review.
Gold Miner company profile
Nguyen Nghiem Duy is the creator of this system. He is based in Vietnam, and his portfolio includes a total of 70 products and 8 published signals. His other EAs include Money Printer EA, Forex Miner EA, Blue Forex EA, Killer Market, Photocopy, etc. The demo versions of Nguyen's systems have been downloaded 64 times.

The highlights of Gold Miner
These are the key characteristics of the robot:
It works well on volatile pairs like XAUUSD, GBPUSD, USDCAD, EURUSD, USDJPY, USDCHF, AUDUSD, and NZDUSD.
The robot closes orders on Friday or when it reaches the equity target (profit or loss).
You are advised to work with ECN brokers with low spreads, such as IC Markets, Alpari, Exness, FXTM, NordFX, and FXPRIMUS.
It's compatible with the MT4 or MT5 terminal.
Gold Miner is designed to search for areas where the prices of large buyers and sellers are concentrated. As the vendor explains, short-term trends are usually produced in such zones. So, the EA will place buy/sell orders in the direction of these trends. We are also informed that the system works with the grid strategy. And since it has a function of overlapping unprofitable orders, it can withstand big drawdowns and recover losses. Hedging is permitted as well.
Facts & figures
As you can see below, the vendor has only provided us with a chart showing how the system performed during simulation. Apparently, the EA made profits progressively for this period. But there is no way of knowing the outcome of other parameters, such as the short trades, long trades, drawdown, profit factor, average profit/loss, net profit, etc.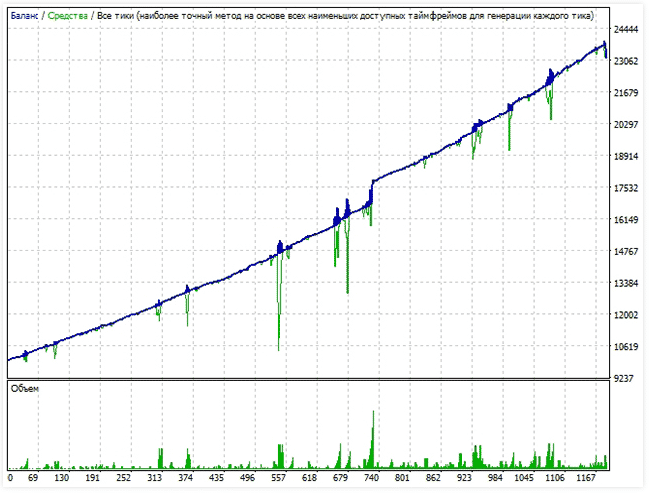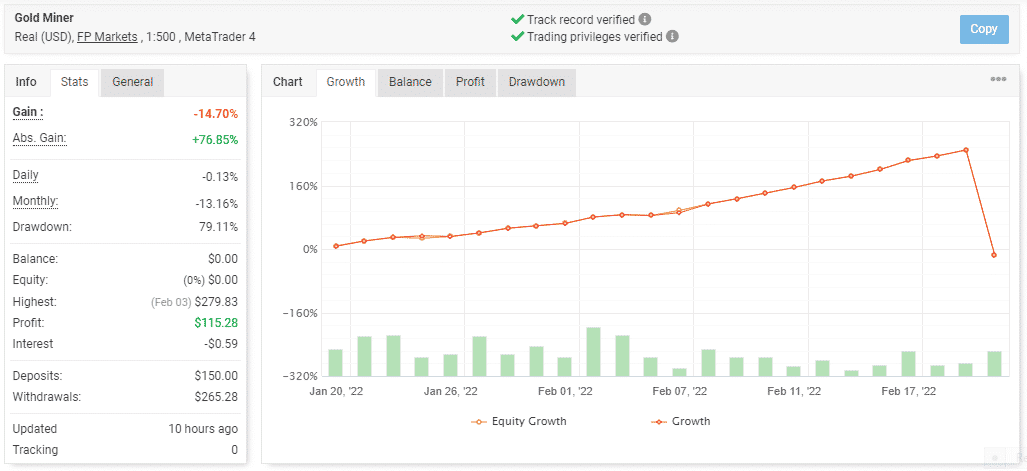 From the looks of things, Gold Miner is a poor performer in the live market. Within 4 months of trading, it has managed to eat away almost 80% of the owner's capital, thanks to the risky approach in use. So, the account's value has deteriorated by -14.70%. The daily and monthly profit rates are also negative at -0.13% and -13.16%, respectively. The user has withdrawn all the available money, so the balance is zero.

There are 258 completed trades that have earned the account 5866 pips. The performance of the long (62%) and short positions (56%) is mediocre. We also have more losses than wins, as exhibited by a high average loss of -166.28 pips against an average win of 152.45 pips. To date, the EA has worked with 3.53 lots and has generated a profit factor of 1.51. In general, a trade is held for 1 hour and 49 minutes.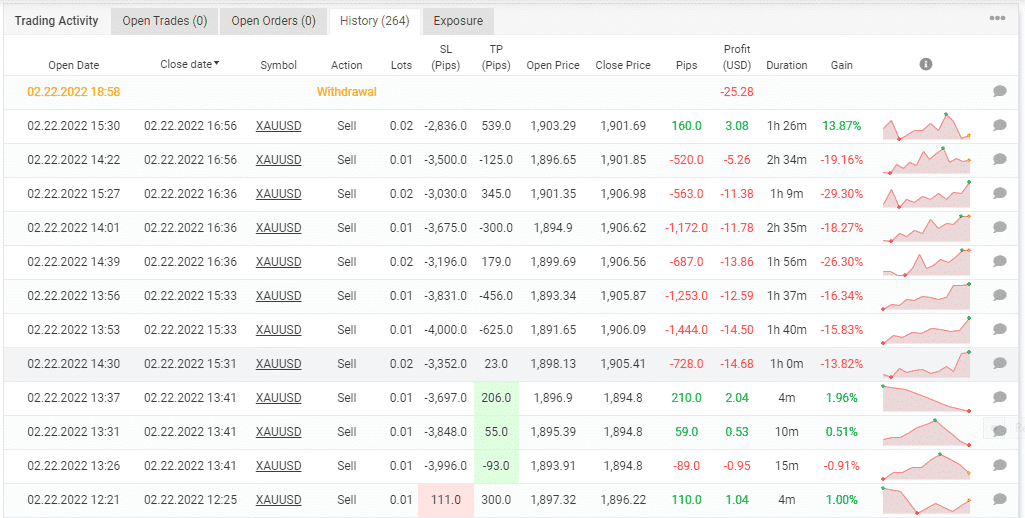 Some elements of the grid and martingale approaches are evident. The EA suffered immense losses in February, probably eating away some of the profits made previously.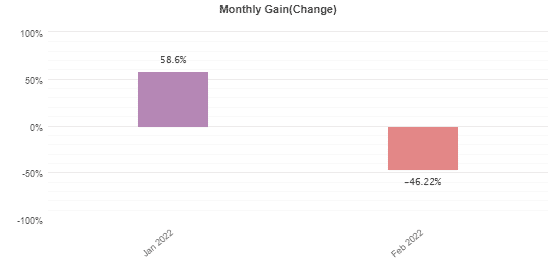 The system was very profitable in January, but its performance declined drastically in the following month, causing it to report a loss of -46.22%.
Gold Miner packages
Gold Miner costs $30. This price is friendly, but a refund policy is not provided.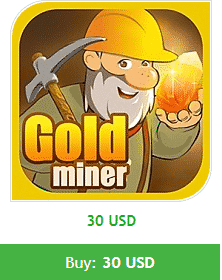 Assistance
Customer support is provided through Telegram and the comments section on mql5. A user guide is also available to help traders navigate the EA effortlessly.
Other notes
Gold Miner has zero reviews on MQL5. This is odd, given how inexpensive the system is. Perhaps we will see some reviews in the future to get some insight into how the EA performs on traders' accounts.
Is Gold Miner a reliable system?
Gold Miner might not be a reliable system as we have established that it makes more losses than wins. So, it may fail to grow your account.