Galileo FX is a robot that was designed to work on the Forex market automatically. The developers claim that the system is the only automated software that has three levels of loss protection and expert support. So, we are going to check it out.
Galileo FX company profile
We have no information provided about who the developers are, what we have to expect from them, and how many years of trading experience they have.
The highlights of Galileo FX
The presentation includes some details about how the system functions and what we have to expect from its performance.
The system focuses on opening and closing orders on our account completely automatically.
We can deploy our account on any broker without restrictions.
Trading is possible 24/5.
Developers can answer our questions 24/7 through email.
The system will be consistently updated and upgraded.
It can work legally on our account.
We can expect that open orders will be covered by stop losses.
The developers delivered a robot that doesn't require extra customizations.
We should give the system a try on a demo account before using it live.
It's possible to customize the system if we have proper trading experience.
Trading results with Galileo FX


There's a report where the robot was tested on the data from August 24 to August 31, 2021. It's such a short period of time to test the system properly. The monthly gain amounted to 247.74% when the absolute gain was 33.75%. The maximum drawdown was 7.09%.


Galileo FX closed 157 orders and it could manage to generate 3530 pips. An average win was 28.83 pips when an average loss was -42.36 pips. The win rate for longs was 97% and for shorts it was 84%. The profit factor was great–6.55.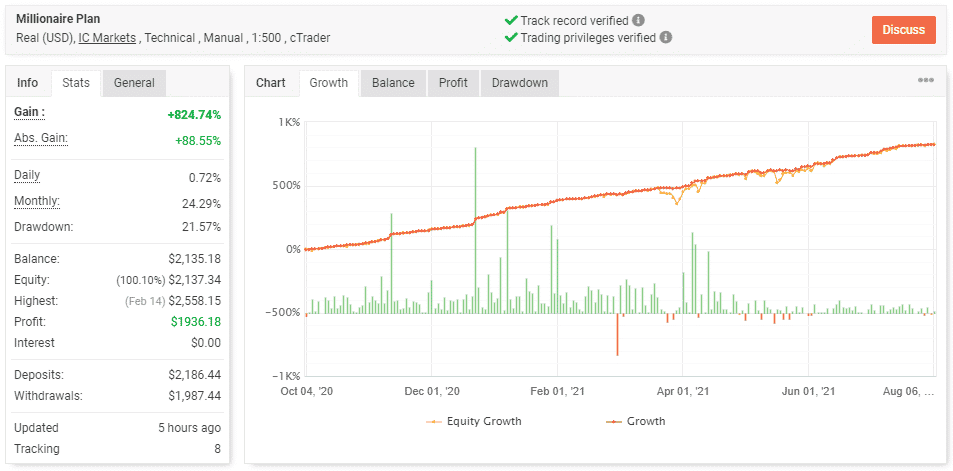 Now, the presentation does not include any real or demo account connected to it. People must trust them blindly. We managed to find all screenshots of its performance in 2021. The robot worked on IC Markets, managing real funds. The leverage was 1:500. It receives data from the cTrader terminal. It had a verified track record on the account. The robot has generated 824.74% of the absolute gain since the beginning.

Galileo FX has closed 1636 orders. There were 15,124 pips generated which was a good number. An average win was 12.57 pips when an average loss was -8.88 pips. The accuracy rate laid in the field is between 80% and 87%. An average trade length was almost 15 hours. The profit factor was 4.44.

It traded only Silver, skipping other pairs–1629 deals closed.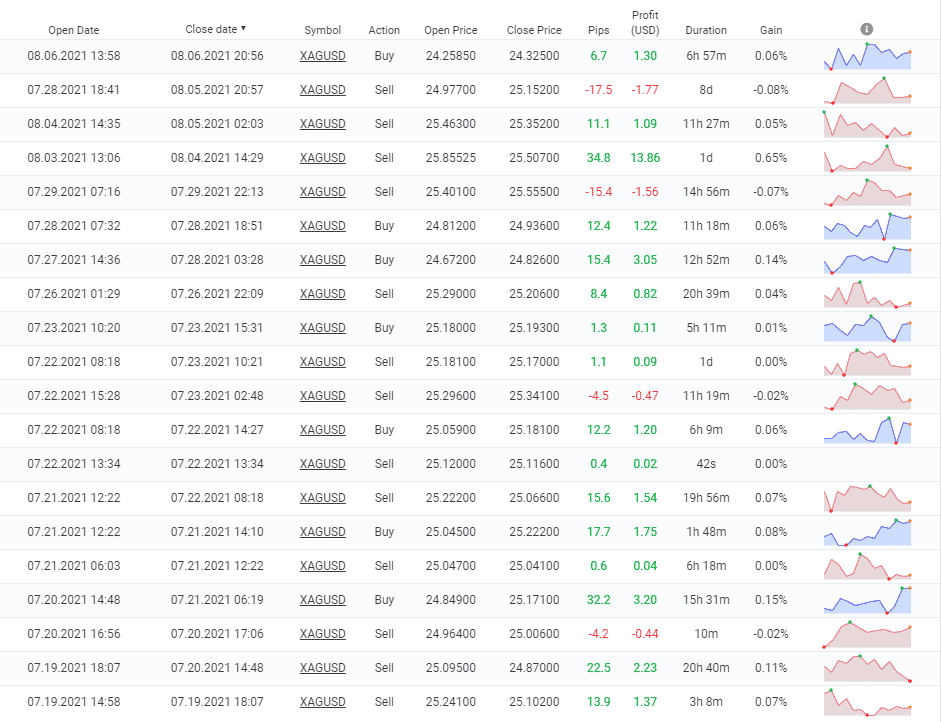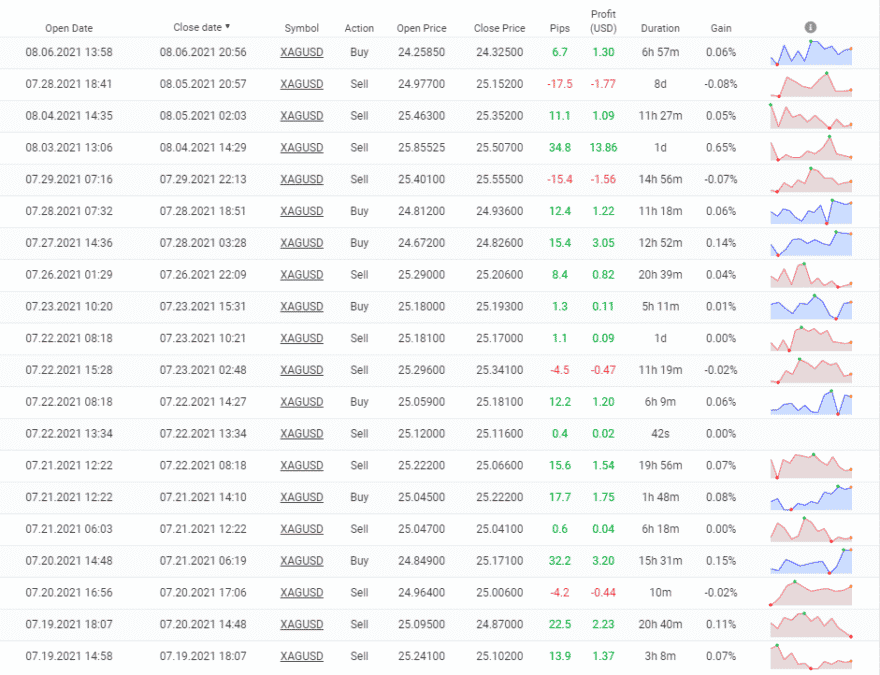 We don't have details about lot sizes revealed.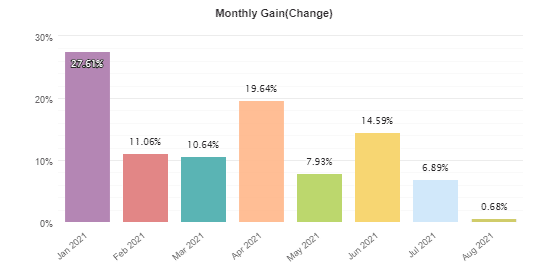 We may note that profitability went down before it was stopped.
Galileo FX packages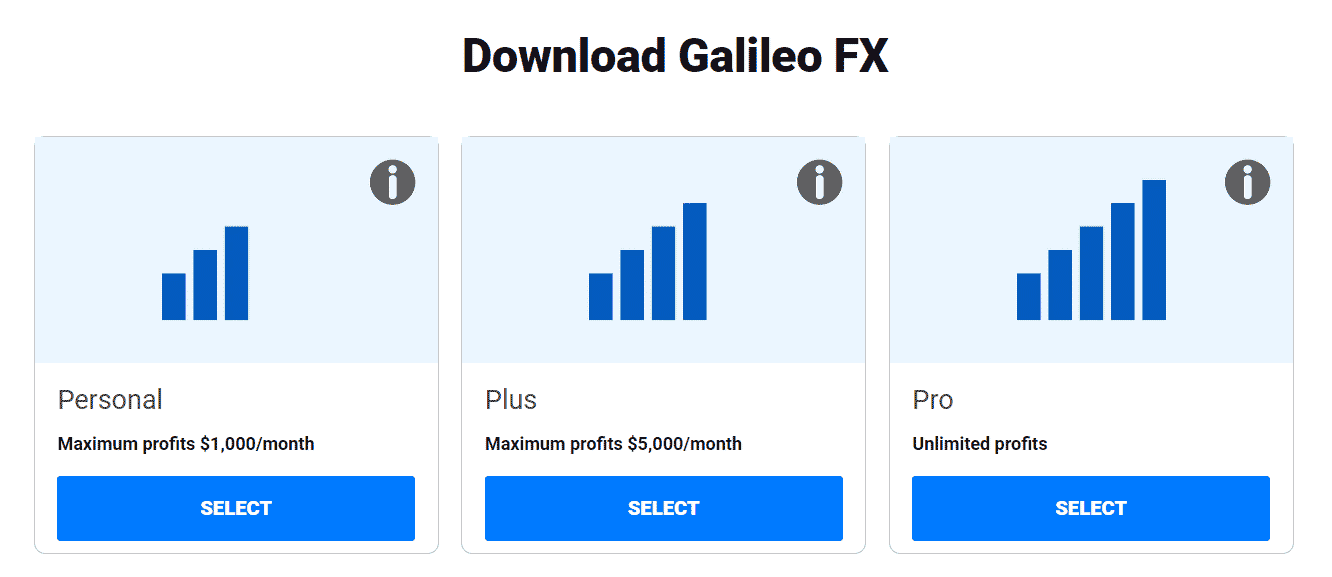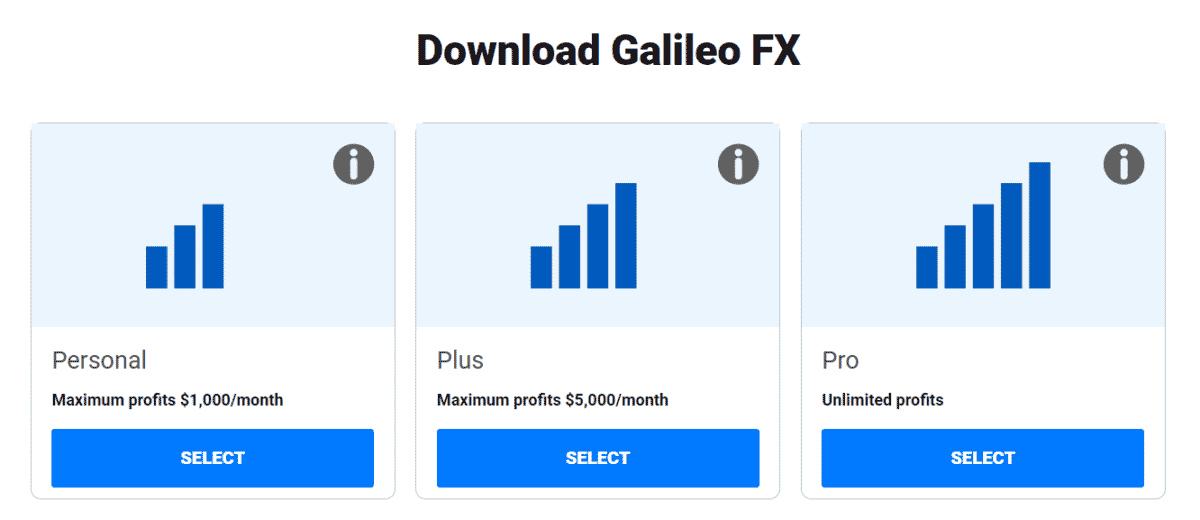 We can subscribe for this solution for $199.95 monthly. There's a profit limit of $1000. Another offer is $499.95 monthly for a $5000 limit a month. We can purchase a restrictionless package for $899.95. Without trading results this offer should cost 20 times fewer.
Assistance
The developers provide welcome support for everyone who has questions about the service.
Other notes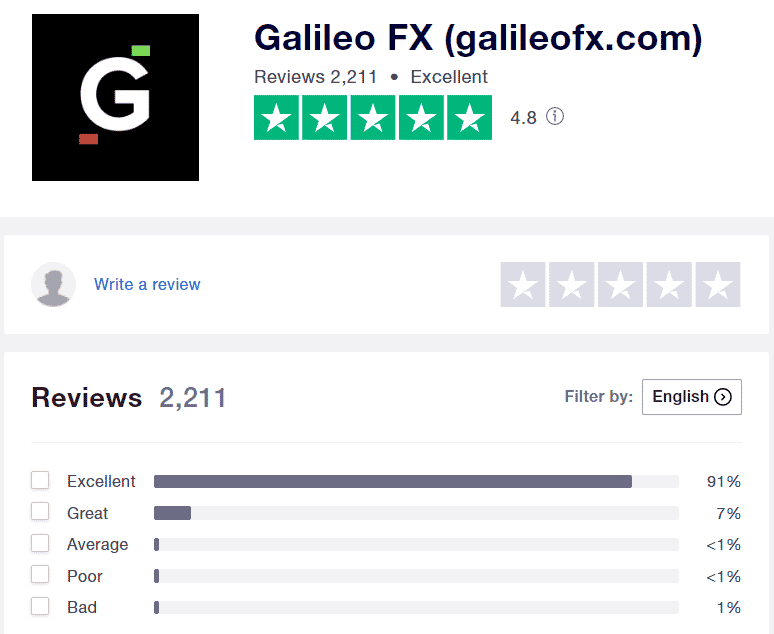 There's a page of Galileo FX with 2211 reviews deployed on Trustpilot. The final rate is 4.8.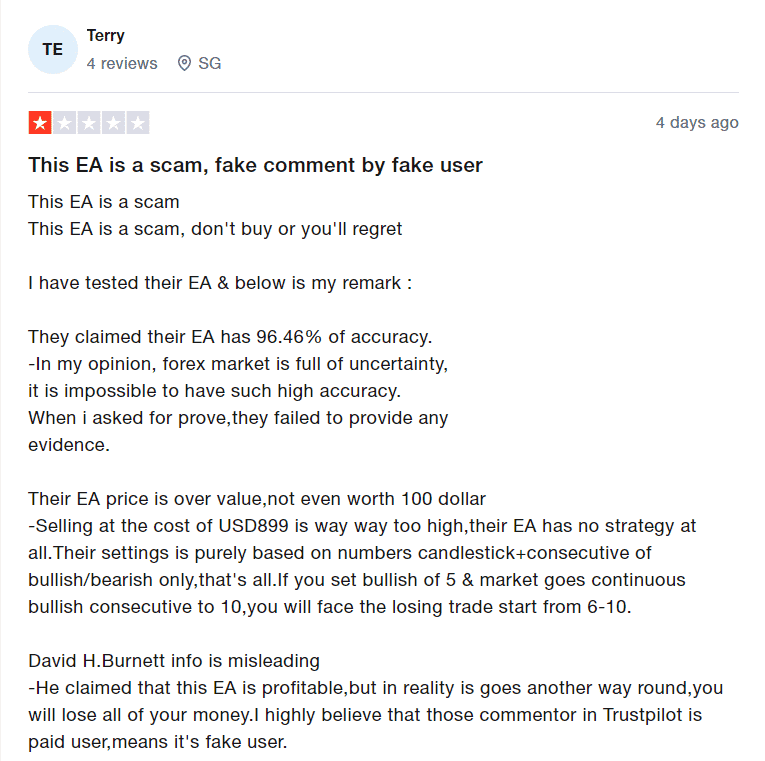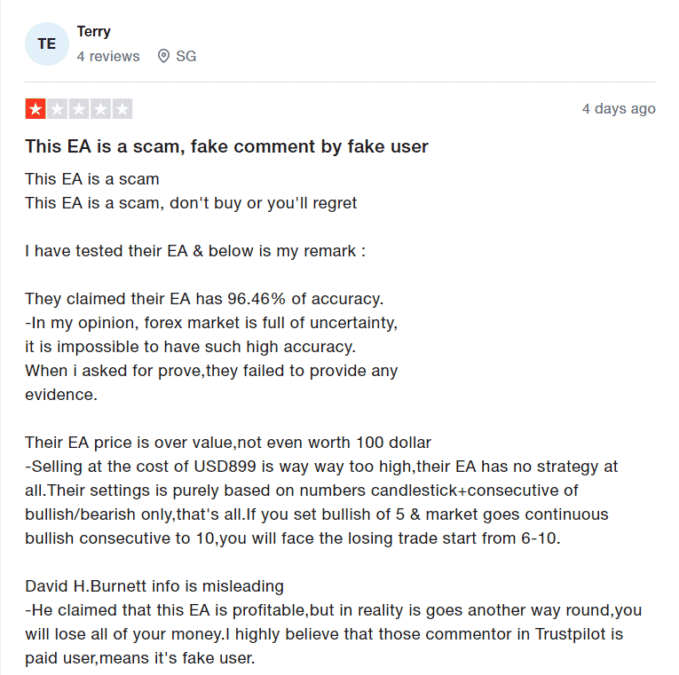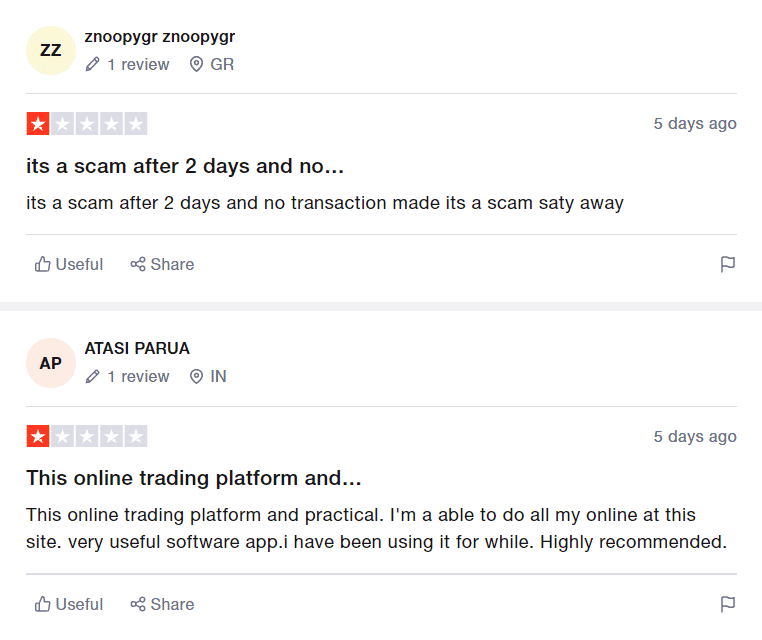 Some clients couldn't manage to be profitable with this solution.
Is Galileo FX a reliable system?
We don't know. It's hard to claim for sure without actual trading results provided.