FX Scalper X is an expert advisor that claims to be based on the number one trading algorithm. It is capable of opening and closing orders at a high pace while working 24/7.
To check whether this EA is profitable or not, we are going to analyze all the different aspects like company profile, features, trading strategy, trading statistics, pricing packages, and user reviews.
FX Scalper X company profile
Unfortunately, there is zero information on the parent company behind FX Scalper X. We don't know where this company is located or when it was founded. The vendor has not shared any background information on the traders and developers and there is no official contact information. Also, we don't know if this team has manufactured automated trading systems in the past.
The highlights of FX Scalper X
This is an EA that runs on the MT4 trading platform and is compatible with all brokers that support MT4. To set up the FX Scalper X bundle, you would need a working computer. You can set it up on both MAC and Windows operating systems.
The minimum amount for getting started with this robot is $100. However, the vendor recommends depositing at least $500 for optimum results. It is also recommended that you start with the maximum amount you can afford to risk.
FX Scalper X is a 100% automated system, so it can function without manual inputs. You can set it up easily and the vendor offers free active product updates. For the live trading account, the EA trades with 1:300 leverage.
Unfortunately, there is no explanation provided for the trading strategy. We don't know how the robot identifies profitable trades or if it uses any indicators for this purpose. Without knowing the details of the trading strategy, it is difficult for us to gauge the system's profitability.
Trading results with FX Scalper X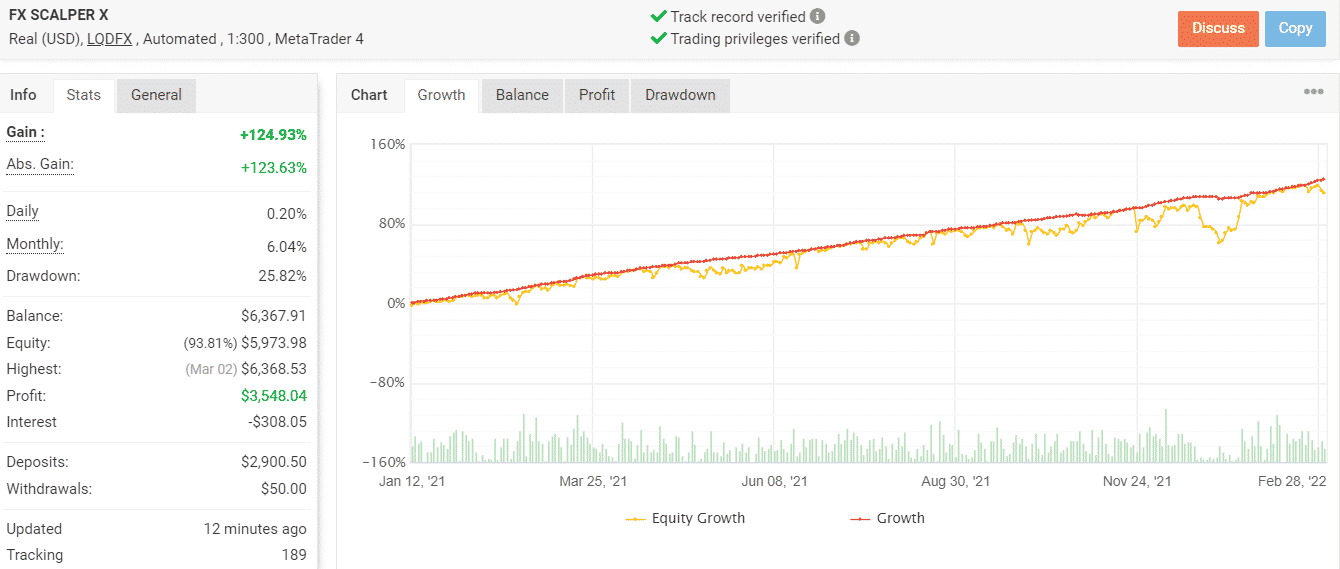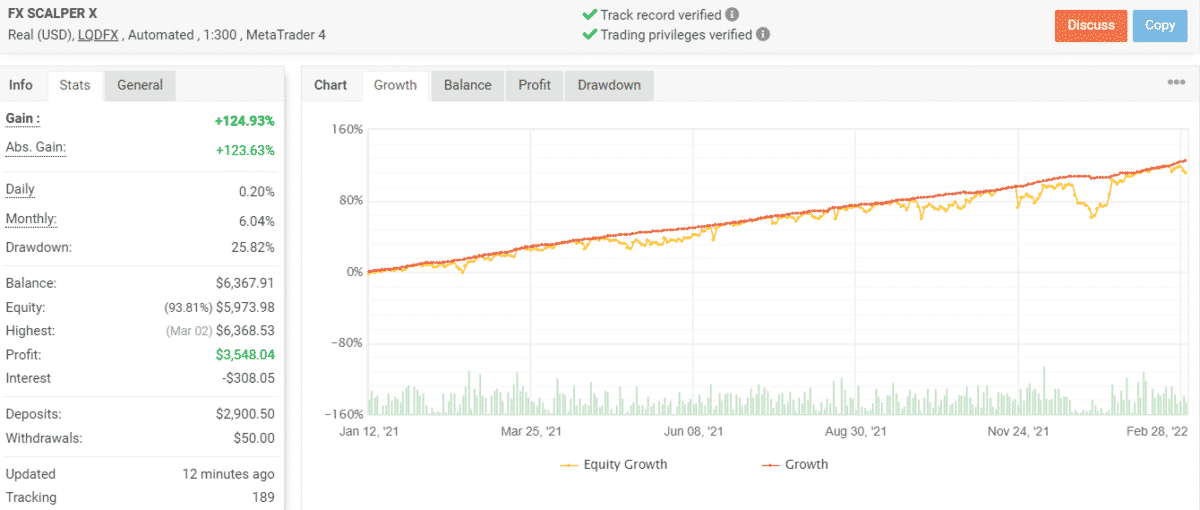 This live trading account on Myfxbook was launched on January 12, 2021. Since then, the EA has conducted 8003 trades in this account and won 75% of them and generated a total profit of $3,548.04. While the daily and monthly gains are 0.20% and 6.04% respectively, the drawdown is 25.82%. Looking at the high drawdown, it is evident that the EA is following a risky trading strategy. The profit factor for this account is 1.59 while the time-weighted return is 124.93%.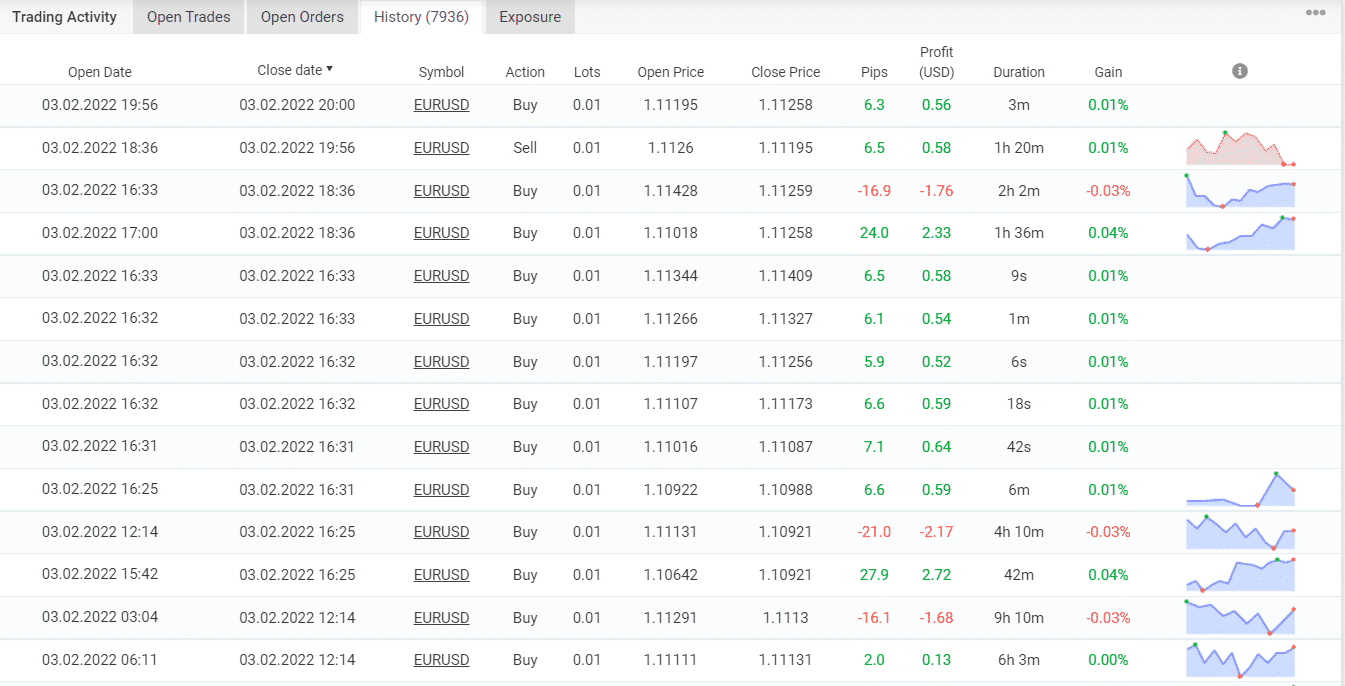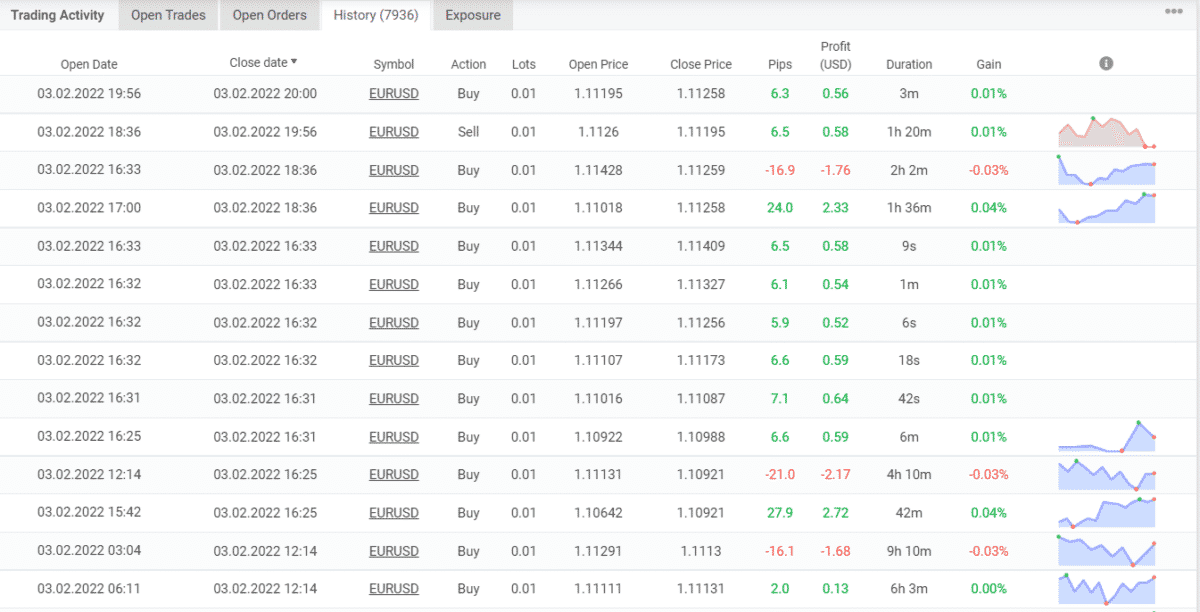 Here we have the recent trades placed through this account. Clearly, the EA has a high trading frequency and it tries to generate small profits for each trade. The lot size is constant at 0.01 and the average trade length is 1 day. On average, the EA wins 12.44 pips/$1.59 and loses -23.81 pips/-$3.01.
The vendor has not shared the backtesting results for this expert advisor. As such, there is no way to analyze the historical performance. Also, we cannot compare the historical and current results to gauge the profitability with increased accuracy.
FX Scalper X packages
There are a total of four pricing plans for this expert advisor. With the FX Scalper X, you can get three robots for the price of one. For the 3-months plan, you need to pay $115, while the 6-months and yearly plans cost $155 and $195, respectively. Finally, there is an unlimited plan that comes at $395. The vendor doesn't offer refunds for any of the plans.
Assistance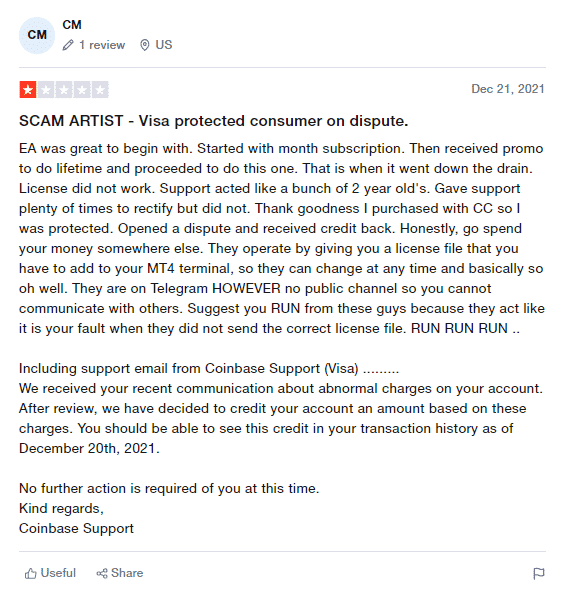 The vendor offers support via Telegram. On Trustpilot, a user has expressed their dissatisfaction with the support team. They have claimed that they blame the user instead of solving the issues.
Other notes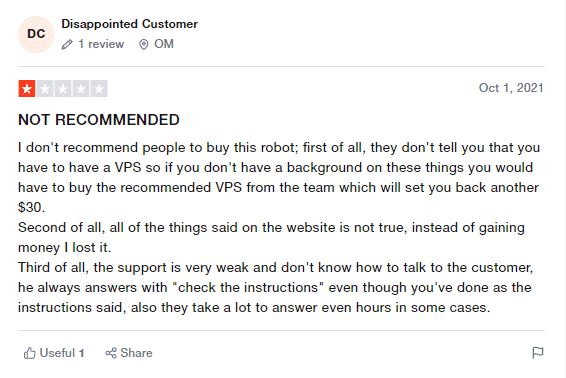 On Trustpilot, there are several customer reviews for this robot. Several users have claimed that the service is a scam and that they trick customers into spending more money.
Is FX Scalper X a reliable system?
This EA suffers from a lack of transparency. We don't know what strategy it uses and the trading account has a high drawdown.