Forex Robotron is a trading advisor that was published several years ago. The presentation is short and not informative. The developers insisted that it's a "Fully Automated Forex Trading System." We decided to check everything up.
Forex Robotron company profile
The developers don't have a company registered that would convince us that our purchase is covered by refunds or any other legal feature.
The highlights of Forex Robotron
The presentation has almost nothing explained that would help us to understand if the system fits our expectations or not.
We can work with the market completely automatically.
It focuses on trading during the night session.
There are five cross pairs to trade EUR/AUD, EUR/CAD, EUR/CHF, EUR/GBP, and EUR/USD.
It can work on the M5 time frame.
The system trades over 500 deals a year.
We are allowed to customize the advisor.
The Friday exit feature allows us to close orders before weekends.
It follows NFA and FIFO rules.
The system can be applied to an Islamic account.
The devs convince us that there are no risky strategies on the board like Hedging, Grid, Martingale, or Arbitrage.
We have a user guide provided.
The system is quick to set on a terminal.
Trading results with Forex Robotron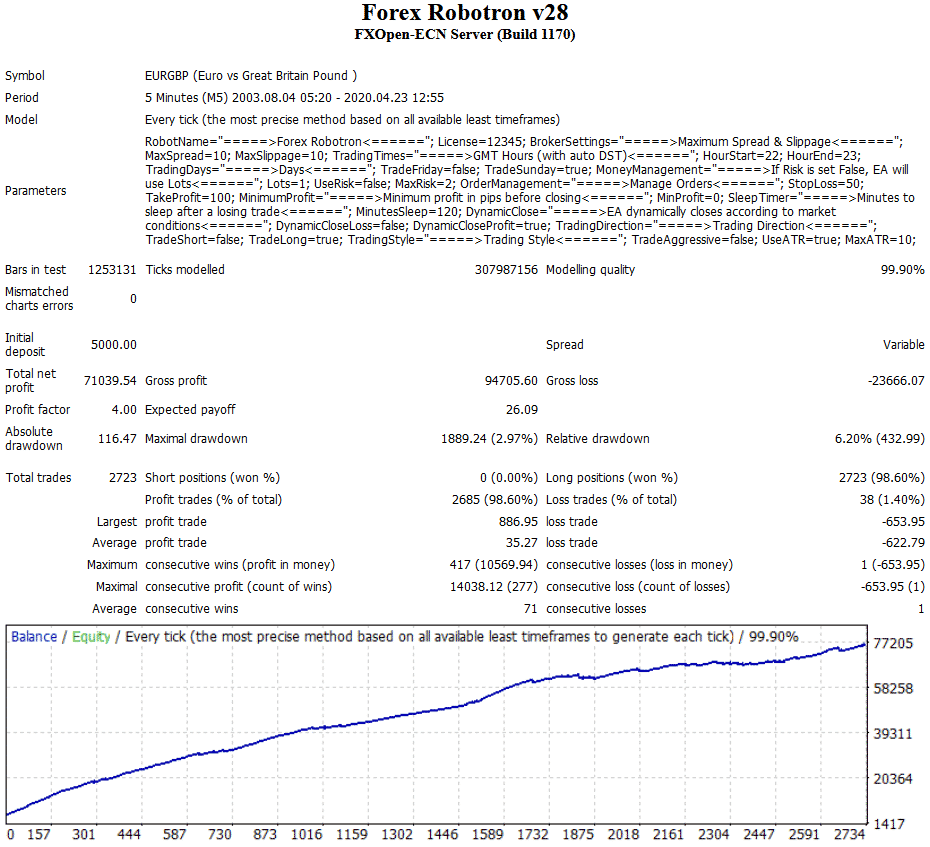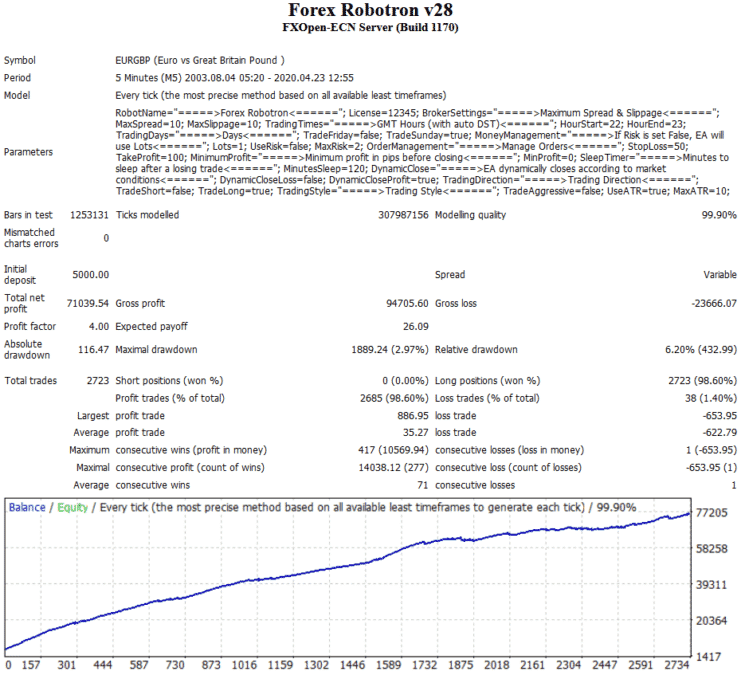 The robot was tested on a EURGBP pair. The time frame was chosen M5 and the period of the data was 17 years. The modeling quality was 99.90% with variable spreads. An initial deposit was $5,000 and it's become $71,039.54 of the total net profit. The profit factor was 4.00. The maximum drawdown was low – 2.97%. There were 2723 orders traded with 98.60% of the win rate for longs.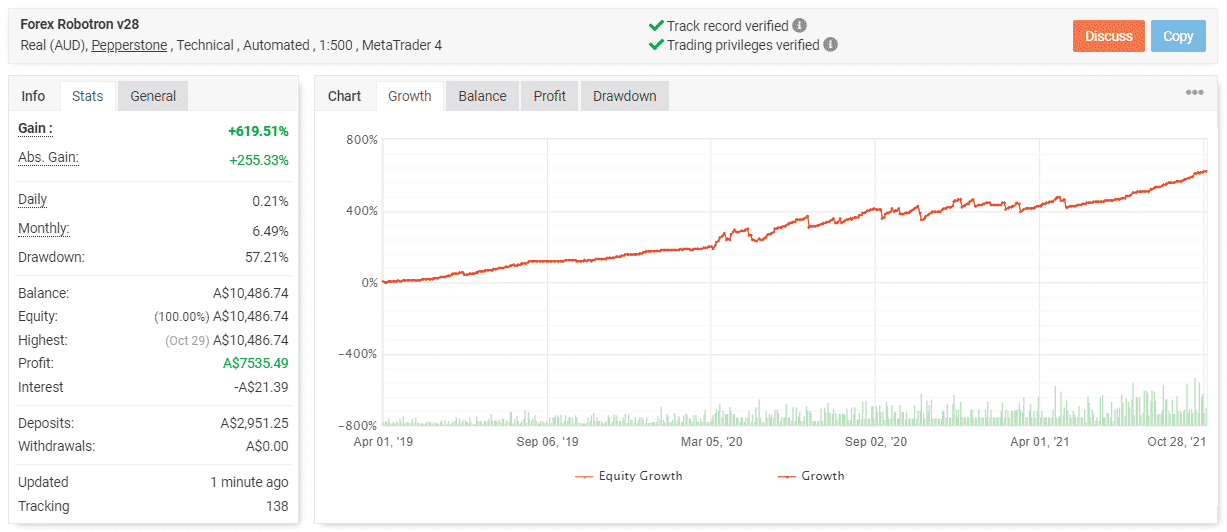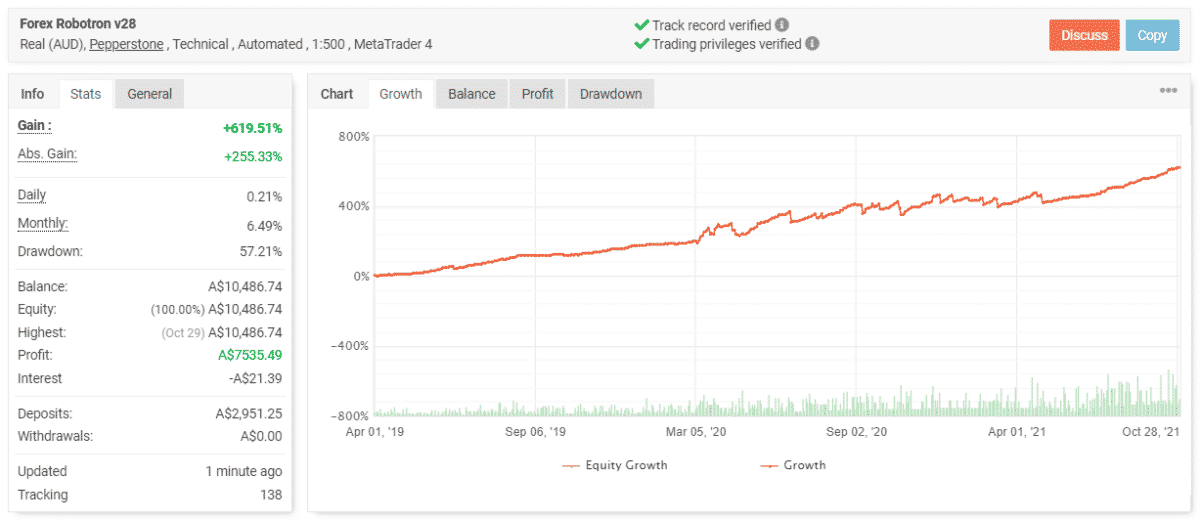 The robot works on a real Pepperstone account where the deposit currency was chosen AUD. It works automatically on MT4 with 1:500 leverage. The account has a verified track record. It was created on April 01, 2019, and deposited at A$2,951. Since then, the absolute gain has become 619.51%. An average monthly gain is 6.49%. The maximum drawdown is 57.21%. We are sure that no one wants to experience this.


Forex Robotron has executed 1160 orders with 2229.3 pips. An average win is 4.01 pips when an average loss is -7.22 pips. The win rate is 81% for longs (911/1113) and 70% for shorts (33/47). An average trade length is 1 hour and 21 minutes. The profit factor is 1.66.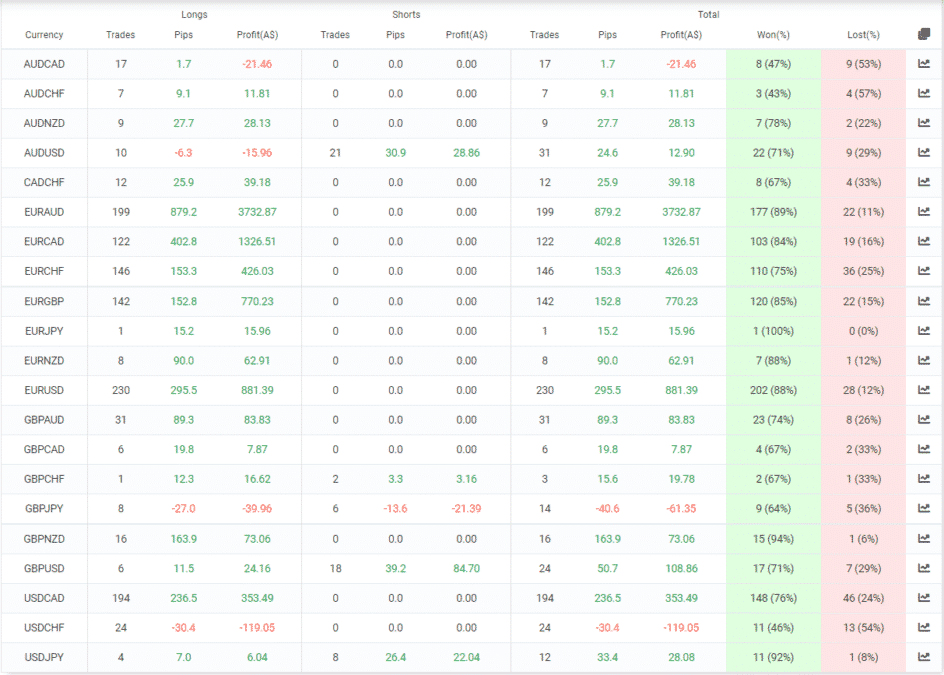 The robot focuses on trading EURUSD where there were 230 orders closed, but the most profitable is EURAUD with $3732.


The system works mostly after Midnight right before the Asian market opening.

It focuses on trading Tuesday-Friday, skipping Monday because no relevant data was received.


The system executes orders with medium risks. There's a 3.96% chance of losing 10% of the account.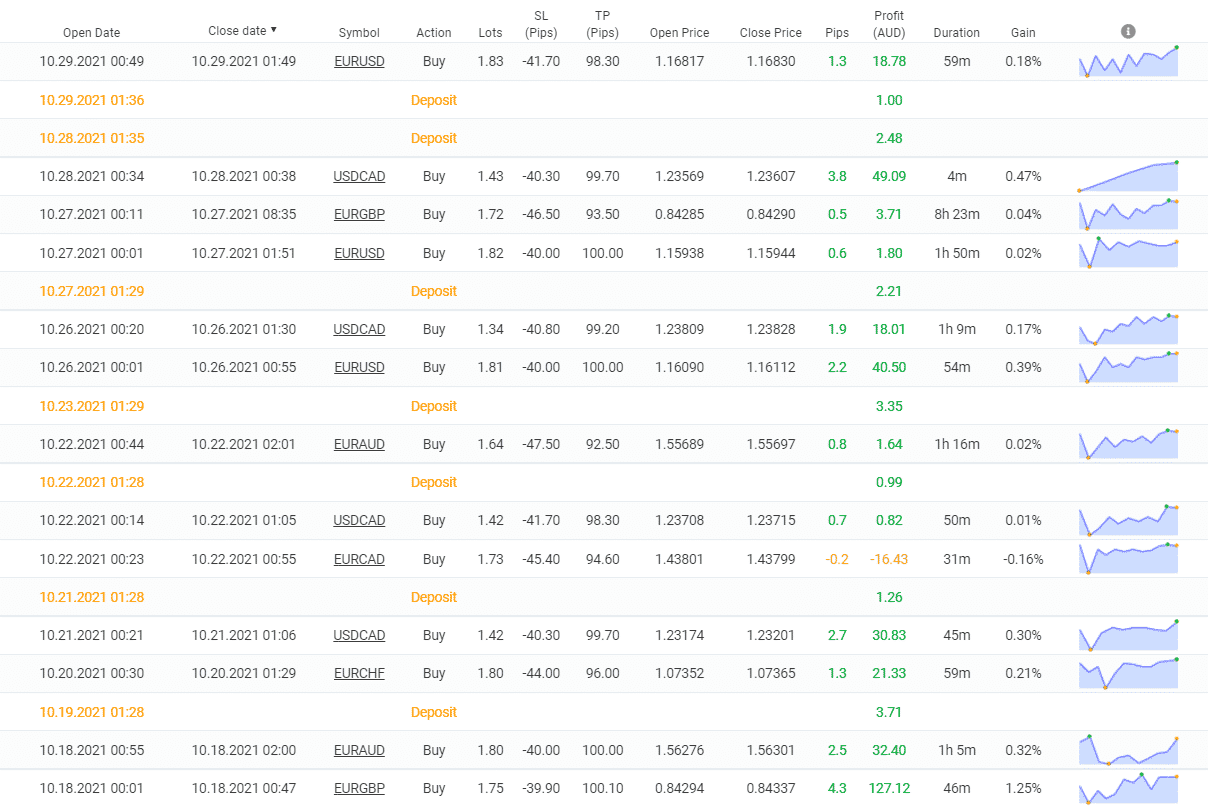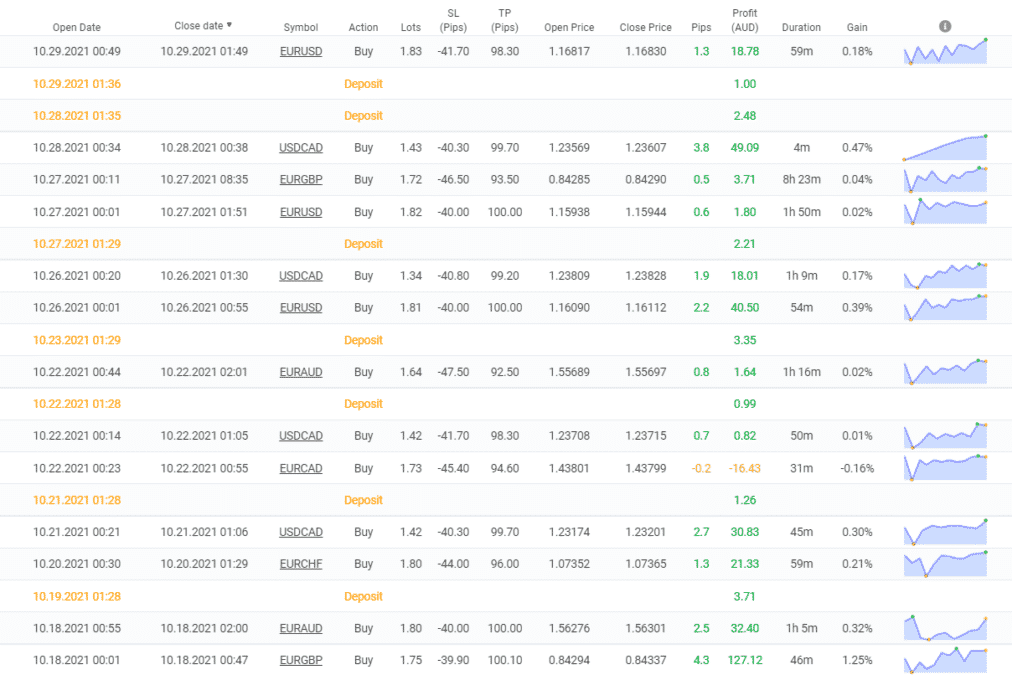 Forex Robotron cuts short pips trading with various lot sizes.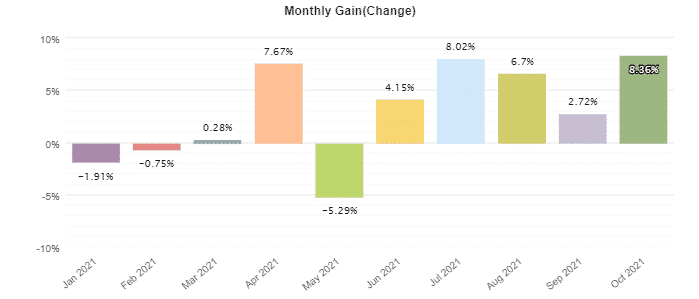 The advisor closed months with various, often negative results.
Forex Robotron packages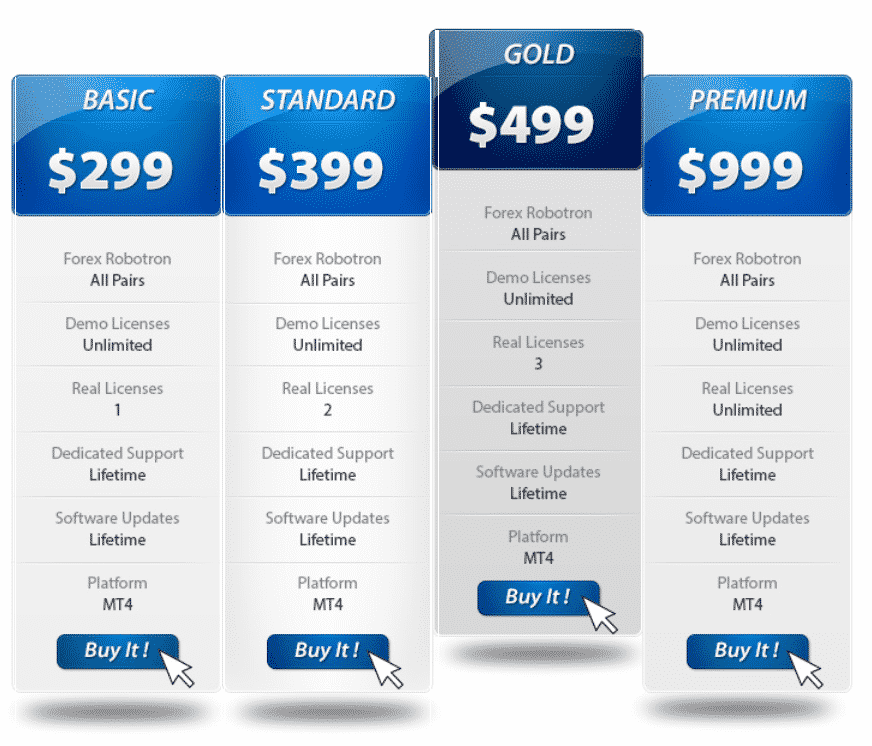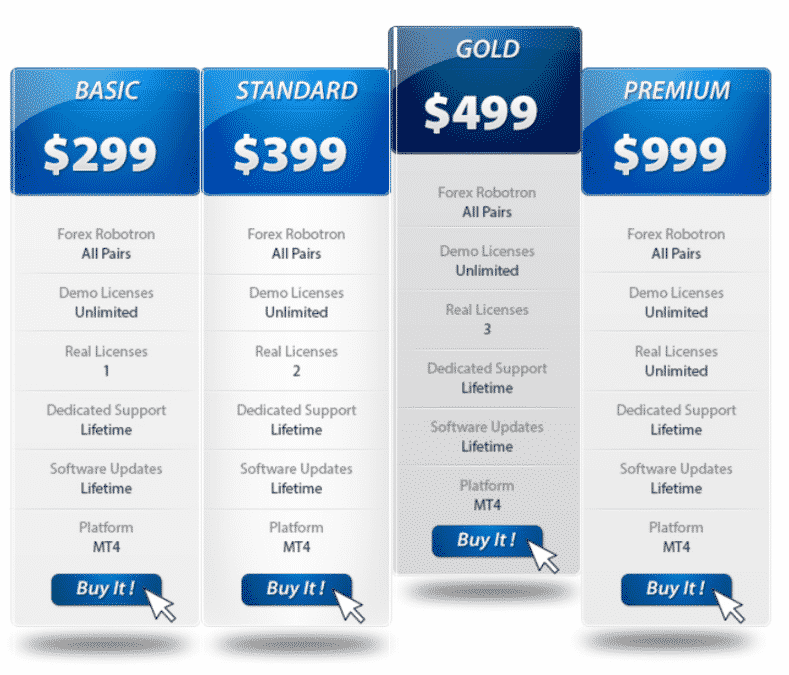 The presentation includes typical packages like Basic, Standard, Gold, and Premium. The Basic pack costs $299. There's a single real license. The Standard pack costs $399. There are two real accounts. The Gold pack is available for $499. There are three real licenses. The Premium pack can be purchased for $999. There are unlimited real accounts licenses. We can expect to get as many as we need demo accounts, lifetime support and updates, and MY4 platform trading.
Assistance
We don't know if the support is good to go. The developers told nothing about this. According to how many people track the trading results, it can be relevant.
Other notes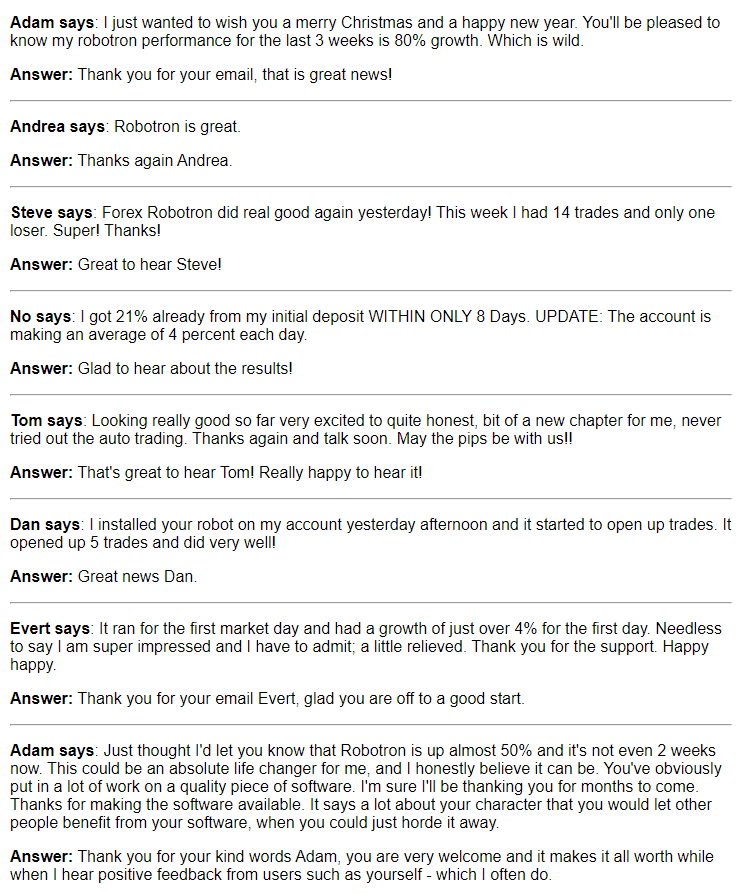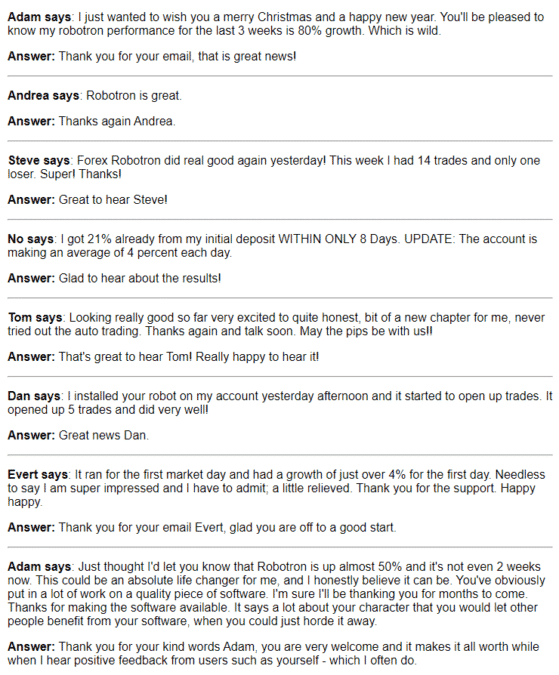 We have some testimonials written about how good this EA is, but all of them aren't verified.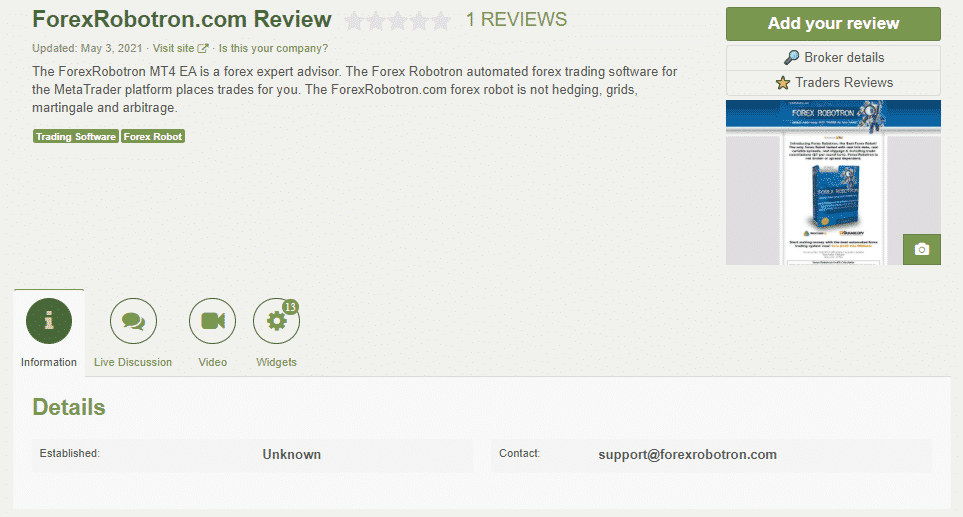 The system has a page on FPA with only one comment.


So, these profits aren't easy to obtain on real accounts for clients.
Is Forex Robotron a profitable bet in 2021?
Of course not. In 2021, the system lost three months so far. We can't be sure that this won't repeat any time soon.