What tools do swing traders use?
Which is the best tool for swing trading?
Which crypto is best for this type of trading?
The recent surge in the crypto market allows investors to use many trading tools to find the most reliable price direction for a trading asset. Moreover, implementing crypto CFDs, ETFs, yield farming, and staking stabilized the crypto market. Therefore, investors can easily take part in the swing trading on their favorite cryptos using trading tools.
Still, many traders struggle to find the best crypto swing trading materials. The following section will uncover traders' needs by exposing five crypto swing trading tools that every professional and novice trader should use.
What is crypto swing trading?
This type of trading takes buy trades from swing low and sell trades from swing high. The price of a trading instrument fluctuates every time and in every time frame. Therefore, it should correct up before going down in a bearish trend. Similarly, it moves down a bit before a bullish trend. In both cases, the price allows investors to buy at a cheaper rate and sell at a higher rate.
On the other hand, finding the best affordable price is also logical before buying or selling an instrument instead of forecasting the movement and buying it from a random price. The swing trading method allows investors to consider the best price in their trading strategies.
Crypto swing trading strategies
Investors can take a swing trading decision based on a set of calculations. Many investors focus on the chart only, while others may focus on indicators and fundamental releases. There could be enormous ways to take swing trades but based on our findings, let's see the best approaches:
Indicator based trading
Indicators are trading tools that come with a predetermined set of rules. Although it does not say any direct buy and sell signal, it moves with the price and helps market participants to anticipate the upcoming price movement. There are numerous indicators in the world created by mathematicians and economists, but they are not suitable for swing trading.
Price action trading
It is a process of anticipating the price movement by reading the price behavior. We know the price change happens due to the change in buyers' and sellers' sentiment that is visible in the price chart using candlesticks, support-resistance, trend. etc.
Fundamental trading
It is a process to anticipate the price movement using the result of economic releases. The economic calendar shows the upcoming news that is scheduled, and investors can predict the price using these.
Top five swing trading tools for professionals and novice traders
This section will see the top five tools market participants should use.
Moving average (MA)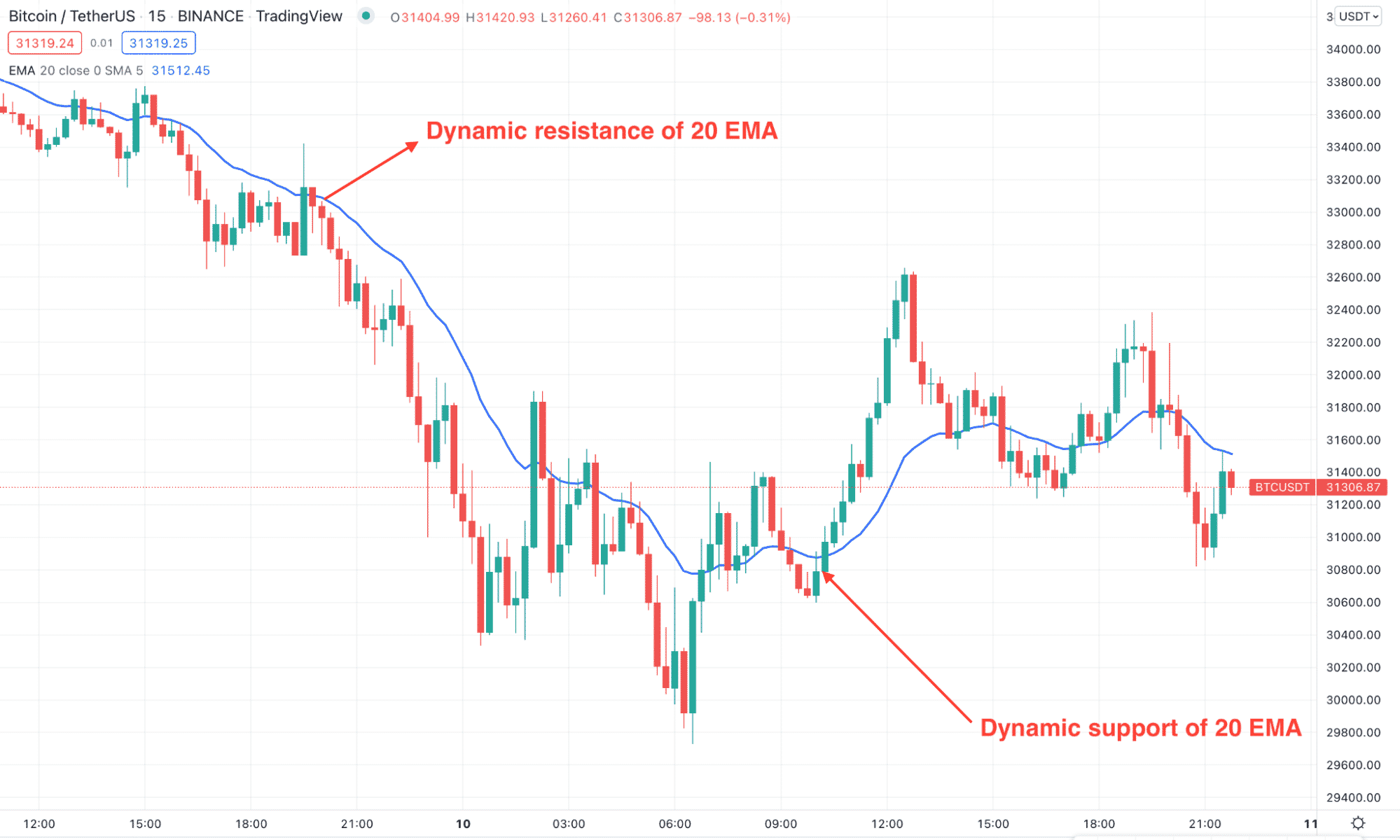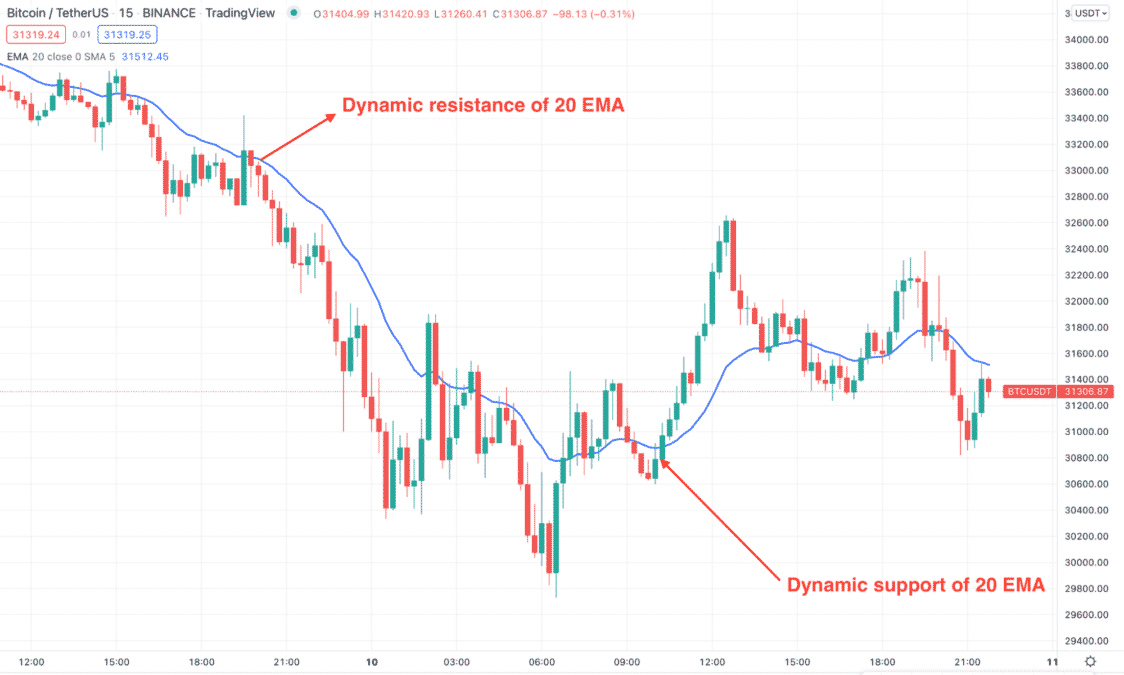 It is a trading indicator visible on the main price chart and shows the average price of a particular time zone. Bears are stronger than bulls when the price moves below the MA, based on the selected number of candles. A similar theory applies to the bull market, where the price should be above the MA to consider it a by. Another MA trading approach is to use it as dynamic support and resistance that changes with the price movement.
Is it useful for crypto traders?
It is the most helpful trading indicator that can be a blessing for crypto traders. There are many swing trading strategies based on MAs with other trading tools.
Relative strength index (RSI)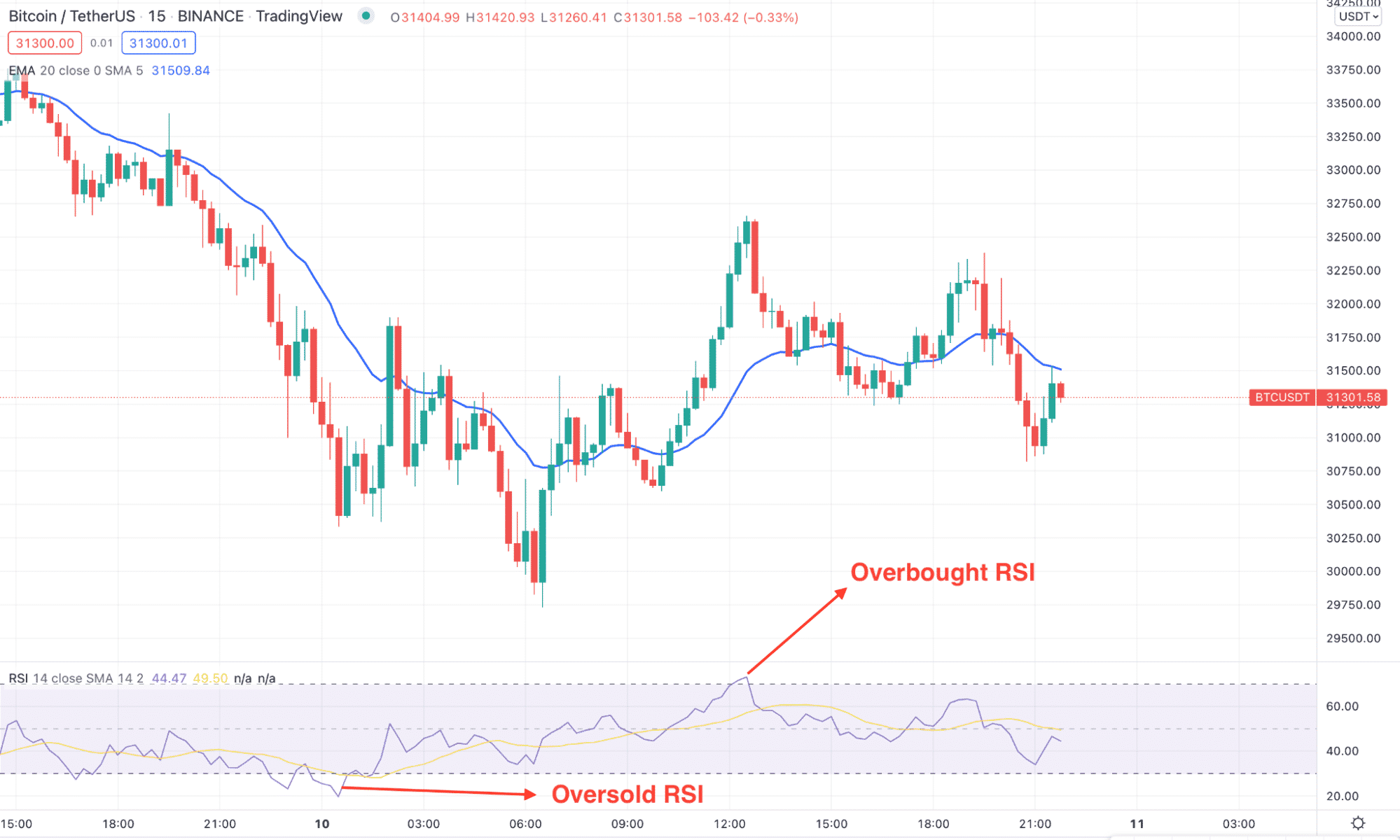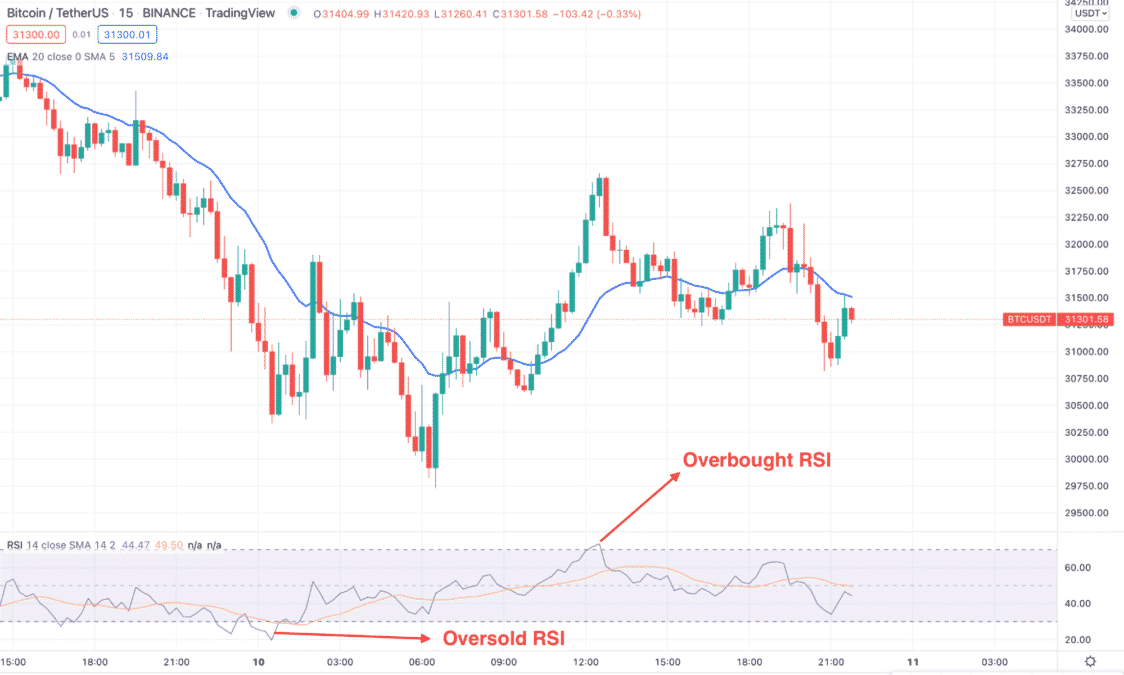 It is an effective indicator for finding a trading instrument's overbought and oversold condition. It runs from the separate indicator window and moves from 0 to 100 level. If the RSI moves beyond the 70 level, the price reached an oversold condition and may reverse soon. Similarly, when it reaches below 30 level, it generates a buy signal from a swing low, depending on the market condition.
Is it useful for crypto traders?
It is hard to use this indicator in swing trading without further confirmation. If the RSI moves below or above the overbought/oversold zones, it does not guarantee reversals. Therefore, swing traders use other trading tools like MA, BB, parabolic SAR, etc., with this indicator to make it perfect.
Moving average convergence divergence (MACD)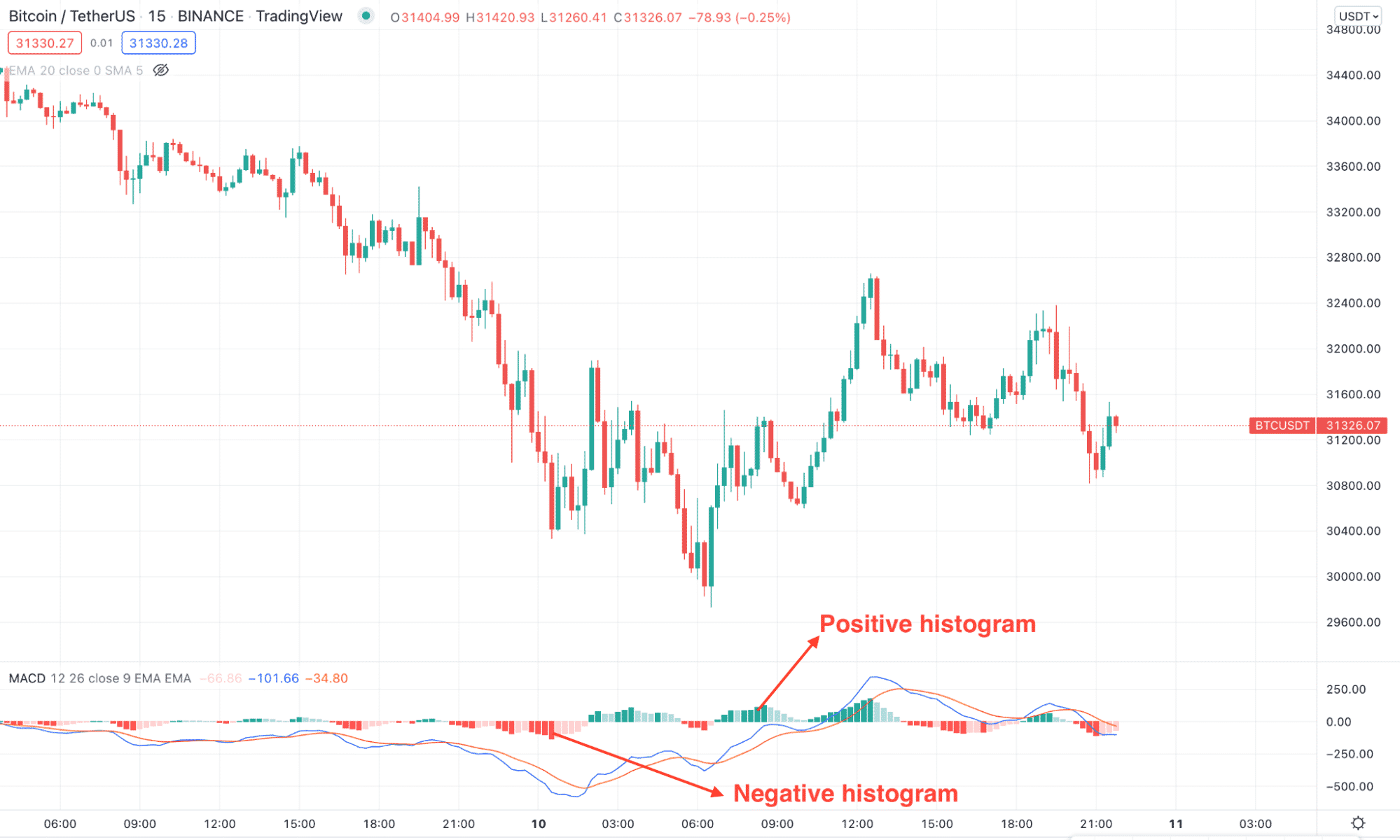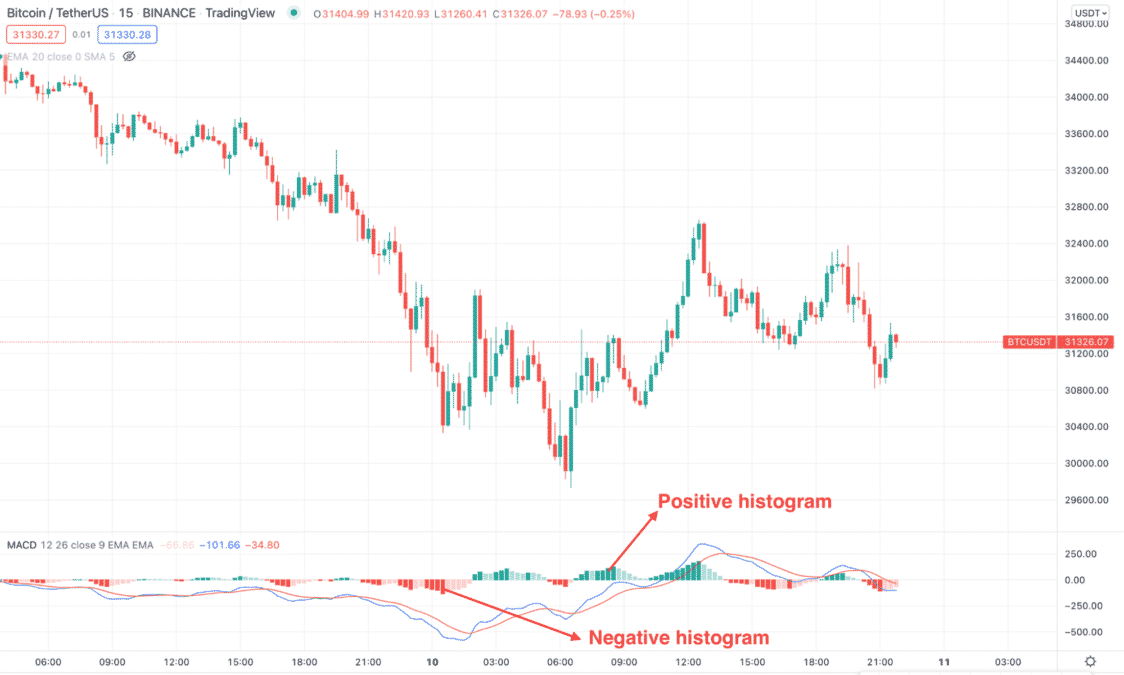 Another useful indicator applicable in swing trading runs from a separate indicator window. This indicator has vertical lines known as a histogram that moves below or above the neutral zero line. Traders can anticipate the price movement using the position of the histogram, finding divergence, and taking signals from MACD lines.
Is it useful for crypto traders?
MACD Is an effective tool in crypto swing trading where the divergence indicates the possible areas from where a reversal may happen. Therefore, finding divergences in swing low or swing high could effectively generate swing trading signals.
Bollinger Bands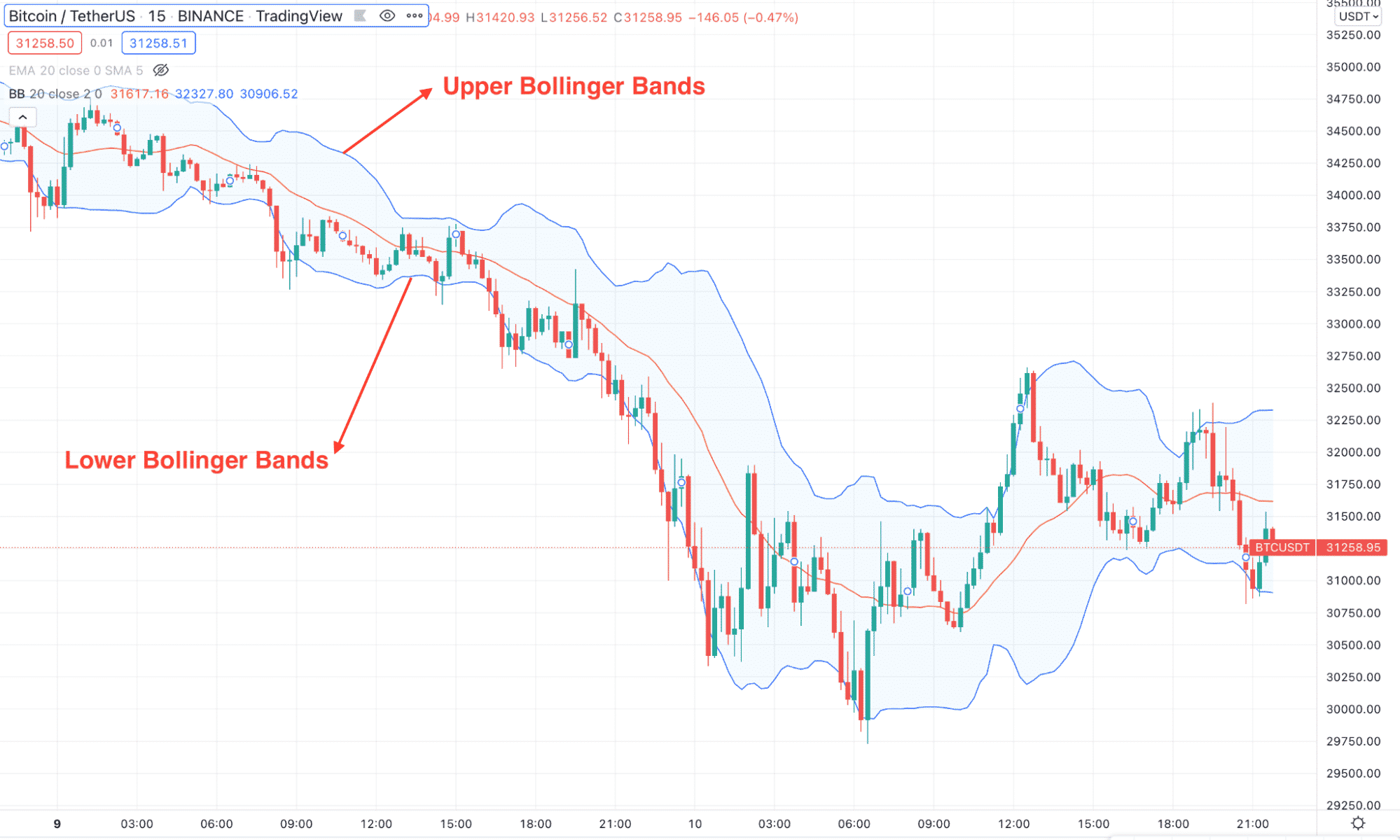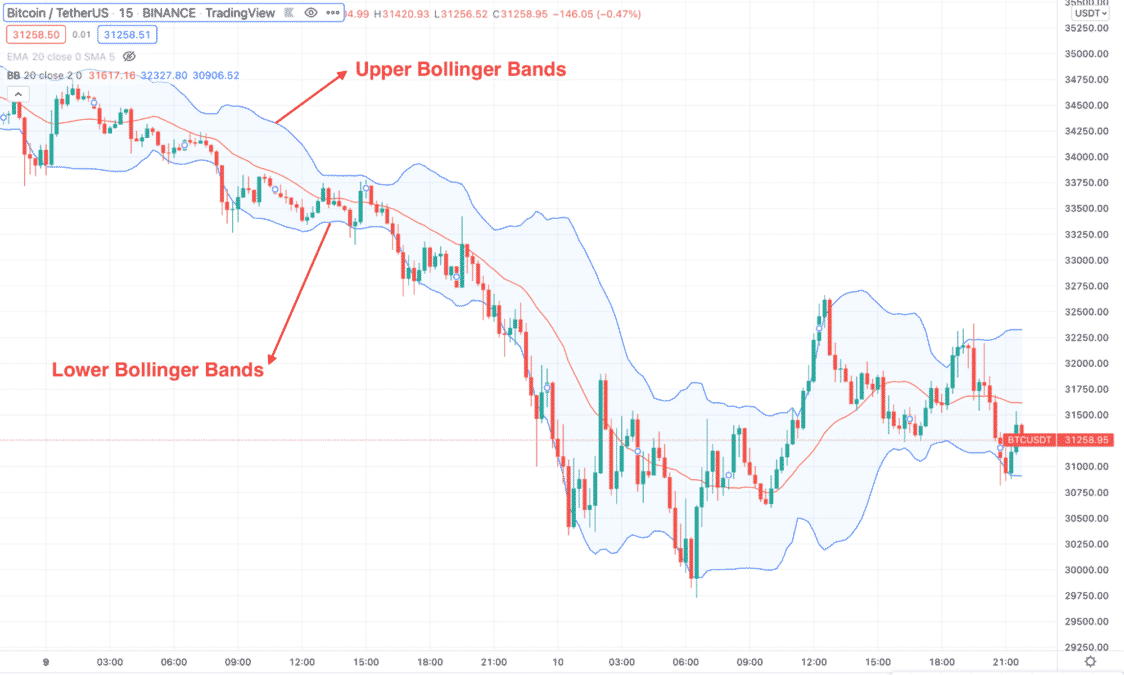 The BB is another trading indicator that moves with the price by creating three dynamic lines:
Upper bands
Lower bands
Middle bands
These lines work as dynamic support and resistance levels from where a reversal may happen. Moreover, investors can find the trend by measuring the gap between bands.
Is it useful for crypto traders?
In swing trading finding, a sell trade from Upper Bands and buy trades from Lower Bants could be the best idea. However, investors should know where the major price trend is heading by using other trading tools.
Money flow index (MFI)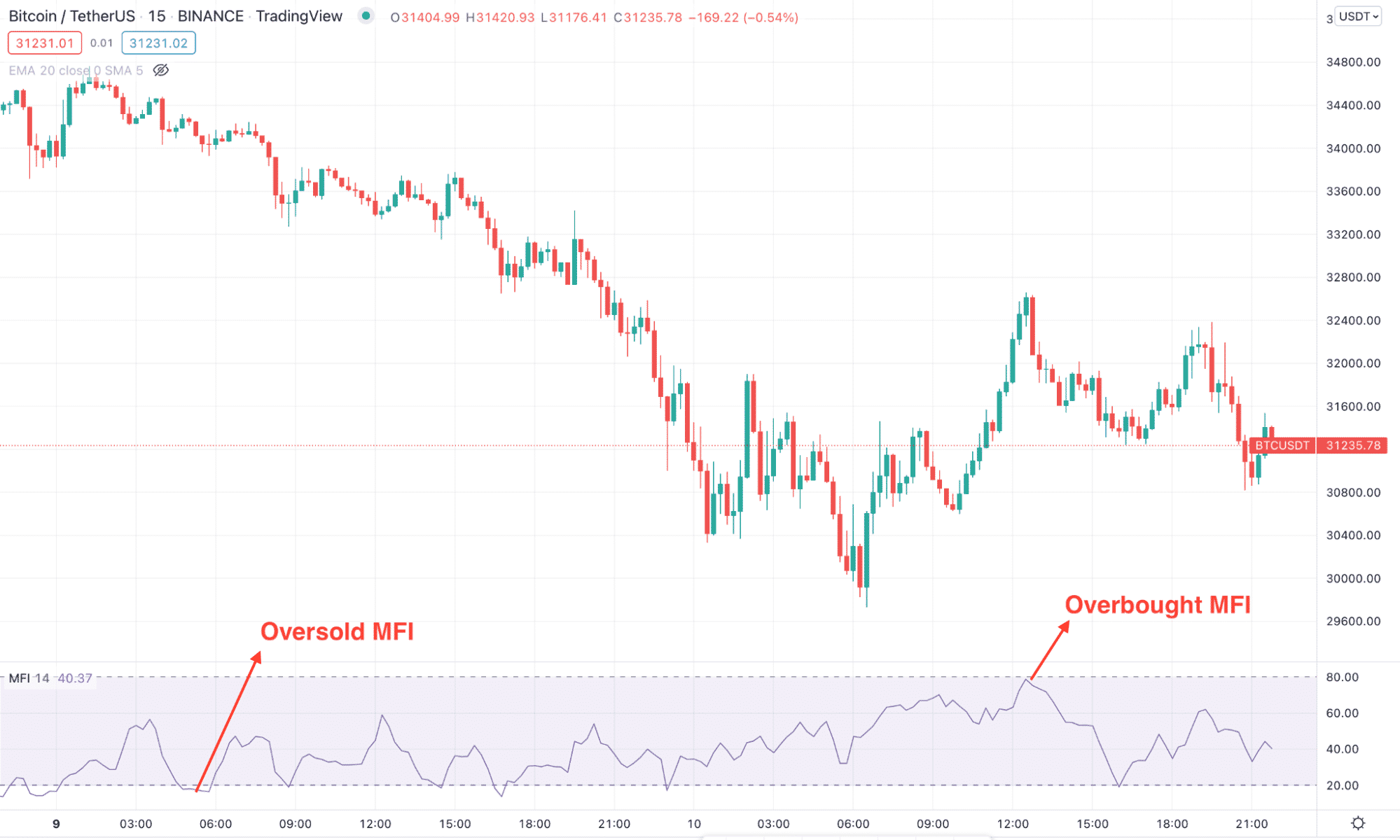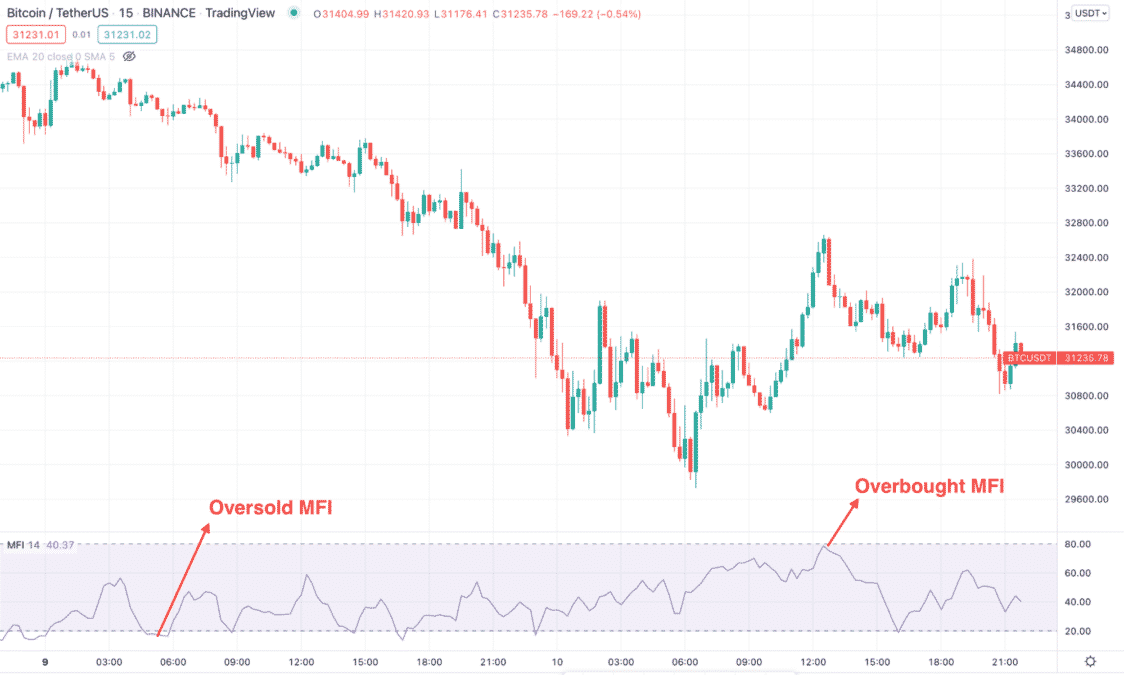 MFI is another technical trading tool showing overbought and oversold price conditions based on the volume data. It is visible in the separate indicator window and moves from zero to 100 level. When the MFI moves above the 80 level, it indicates an overbought condition where selling pressure may come. Similarly, when it moves below the 20 level, it may lose the selling pressure and show a reversal.
Is it useful for crypto traders?
MFI shows the overbought/oversold condition based on volume, which is very effective for swing trading. However, it is better to use it as a secondary indicator besides other tools like MA, BB, etc.
Final thoughts
Finally, we have seen the top five tools effective for crypto swing trading. You can include any of these tools in your trading strategy or use them as secondary tools to increase the probability.