What are some of the best silver-backed crypto projects?
What is their potential to grow?
How much would you have earned if you invested in them one year ago?
The fad that has been sweeping the crypto world is silver-backed cryptos. It's a combo of two of the most potent assets: silver and crypto.
Silver-backed cryptos have gained popularity since the coin's value will be at least equivalent to the metal's current price. If the coin appears popular, the cryptocurrency's price may grow above the current level.
Best crypto projects backed by silver to watch right now
The silver price determines silver-backed cryptos' value. The use of silver as a backing is done to connect the derivative asset to a physical item and, as a result, prevent extreme price volatility, which is common in cryptocurrencies.
Silver-backed crypto investors can take advantage of the market's volatility by investing in these assets. That, if popular, might generate significant returns on investment when they rise above the spot price.
Some of the popular silver-backed projects to watch right now are:
AurusSilver
SilverToken
SilverCoin
SilverStonks
Silverway
How much would you earn if you invested in such projects 1 year ago?
Investing in such projects increases your capital potential as the physical assets back them. Here we want to give you an overview of one particular silver-backed crypto and how much you would have earned if you invested one year ago.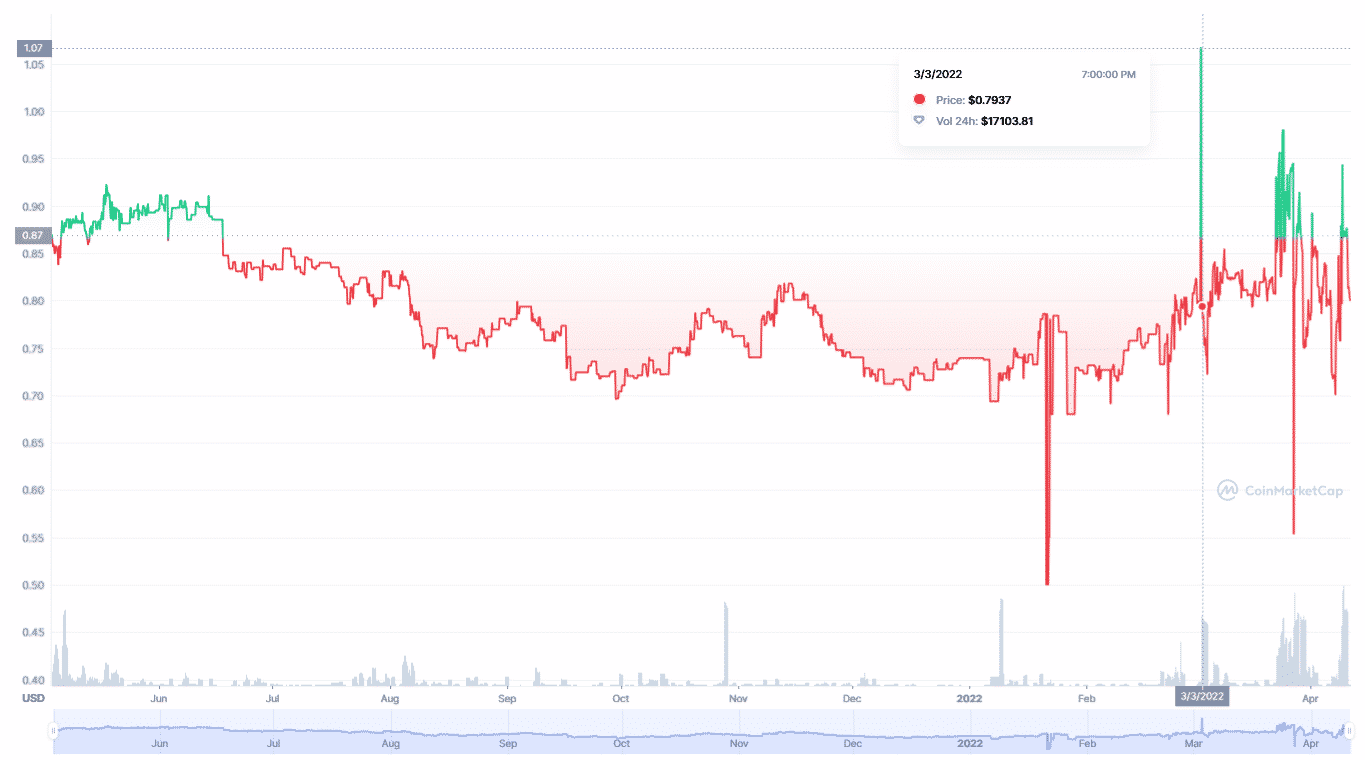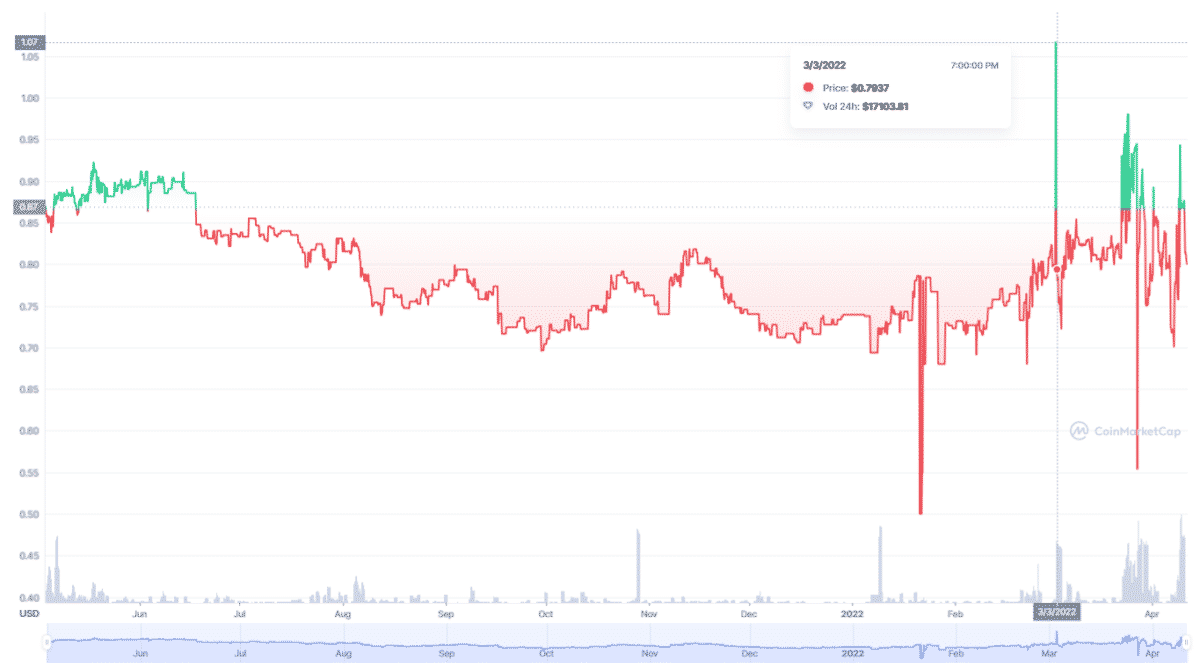 Let's check a chart of AurusSilver. The price started at 0.87, and then it reached an all-time high in March 2022 at 1.07. So, if you had invested $10 in April 2021, your investment would be $8. With the price rising to 1.07, your total investment becomes $10.7.
So, you can see that the asset has good growth potential.
AurusSilver (AWS)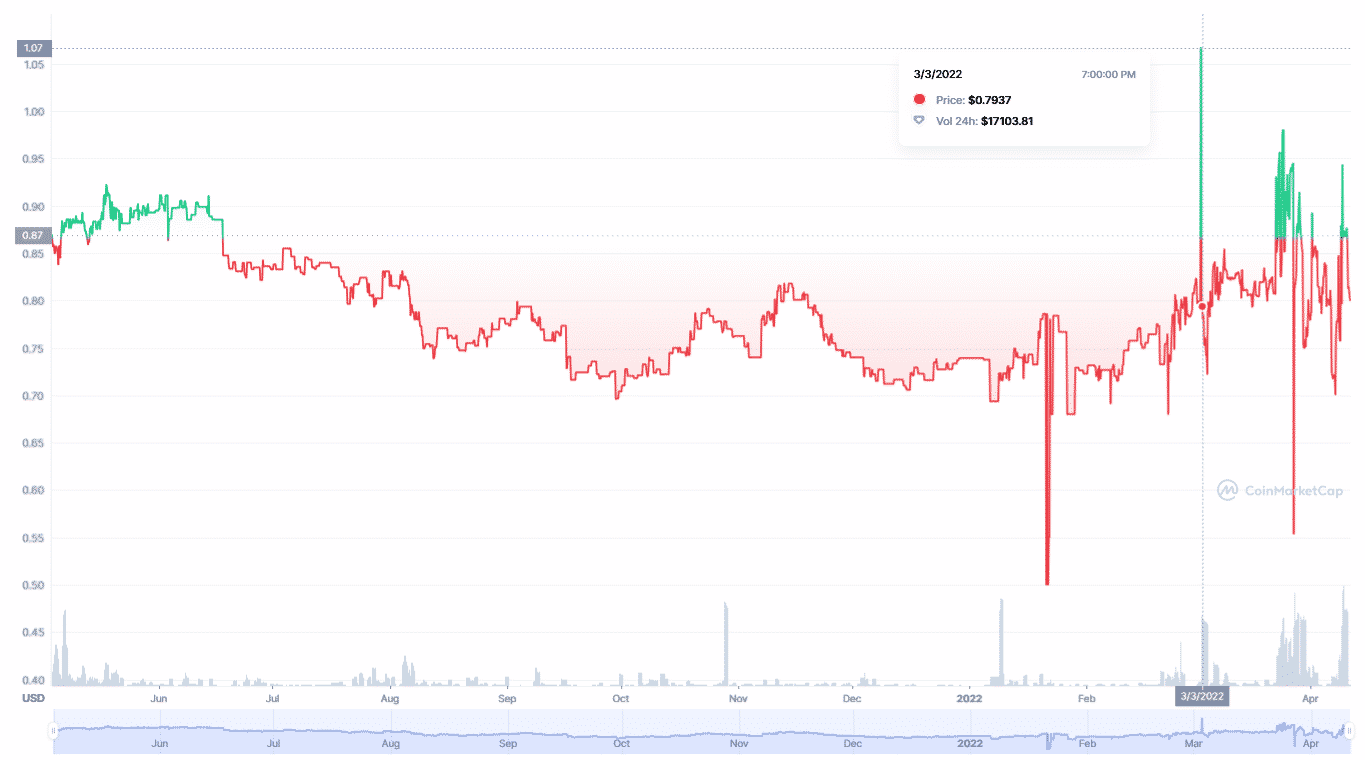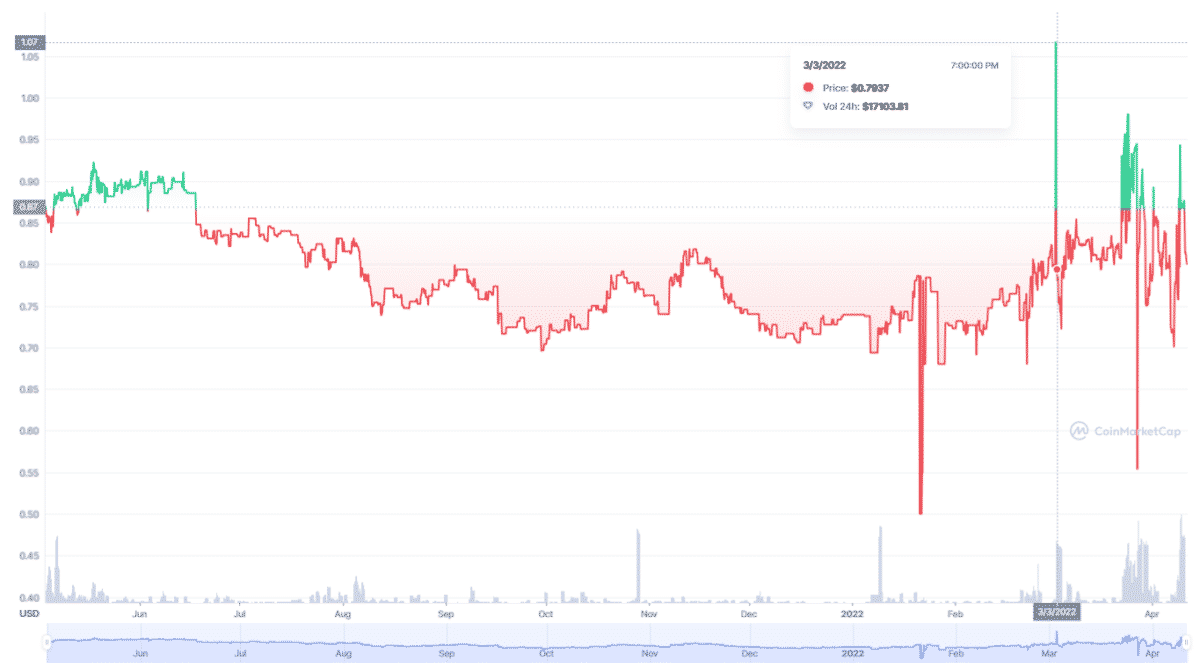 The first one on our list is AurusSilver. Of course, we have discussed it above also. But let's discuss the silver-backed cryptocurrency in detail here.
Why does it have the potential to grow?
AWS is a 100% silver-backed Ethereum token created directly by a network of seasoned traders from the existing precious metals market. Each AWS token is supported by 1 gram of 99.9% LBMA-accredited silver housed inadequately insured and regulated vaults and redeemed for it.
How much would you earn if you invested 1 year ago?
AurusSilver was traveling at 0.87 in April 2021. Creating peaks and troughs, the price is $0.79 at writing.
It's a bit less as compared to the previous year, but the project has the potential to grow, and if the price goes any lower, it can provide a buying opportunity.
SilverCoin (SC)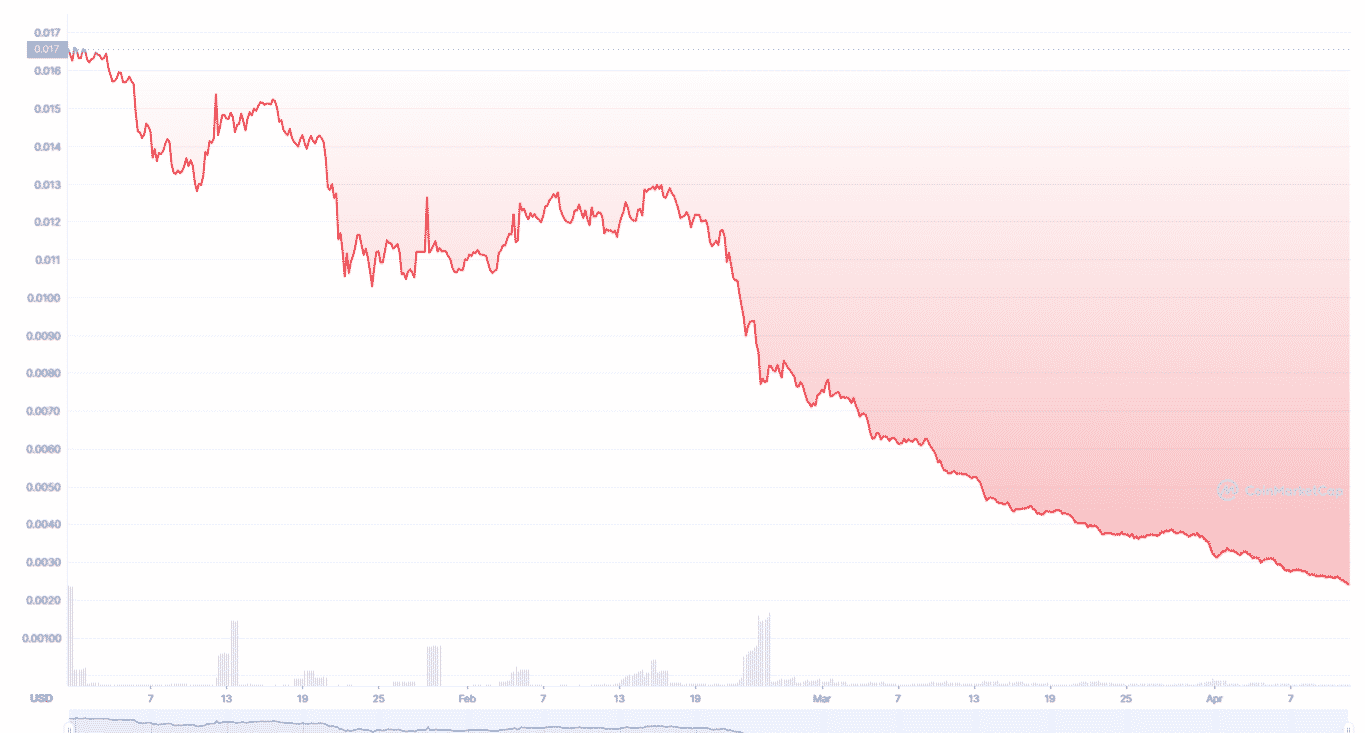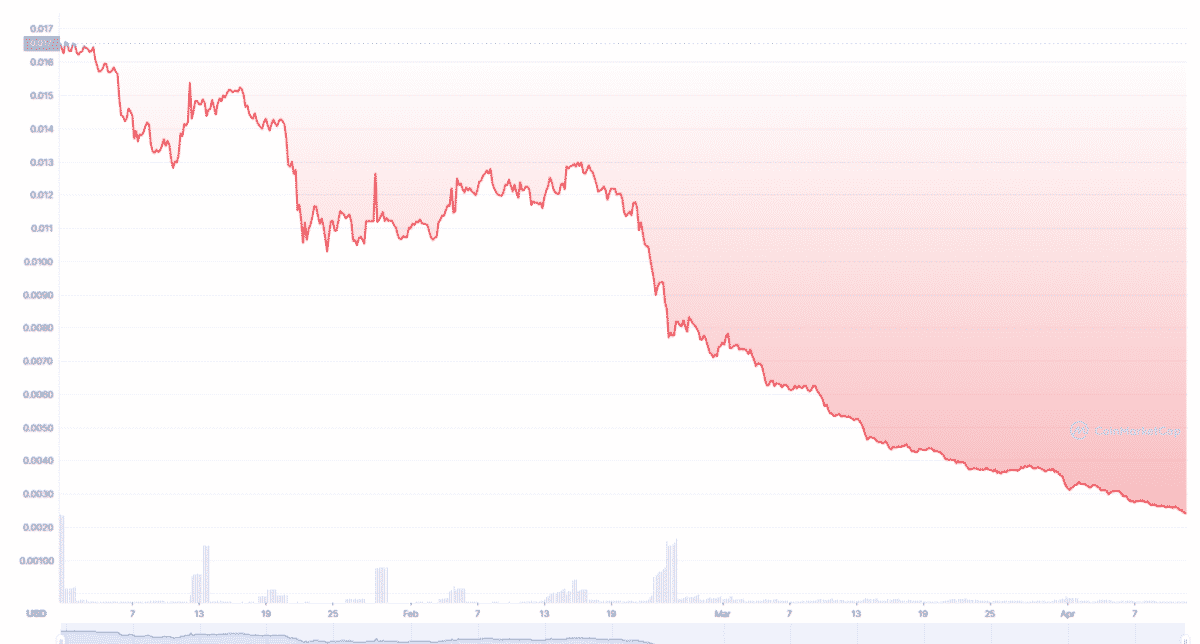 SilverCoin is the world's first fractionalized silver-backed asset. It can be bought using national currencies or cryptocurrency. The fractionalized form of SilverCoin and its security features and inclusive character make it a popular choice among investors.
You may buy any quantity of SilverCoin at any moment due to its fractionalized structure.
Why does it have the potential to grow?
SilverCoin is one of the most popular silver-backed cryptocurrencies, with one of the greatest trading volumes. You may exchange SilverCoin for genuine silver in our vault at any moment. SilverCoin may be redeemed at a 1:1 ratio of 100 SilverCoin to one ounce of silver.
How much would you earn if you invested 1 year ago?
The price of SilverCoin in April 2021 was 0.017. At the time of writing, the price is traveling around 0.0023. As you can see, you wouldn't have earned anything if you invested in SC a year ago; rather, you would be on the opposite end.
However, SC provides a good buying opportunity because of the overall volume.
Silver Token (SLVT)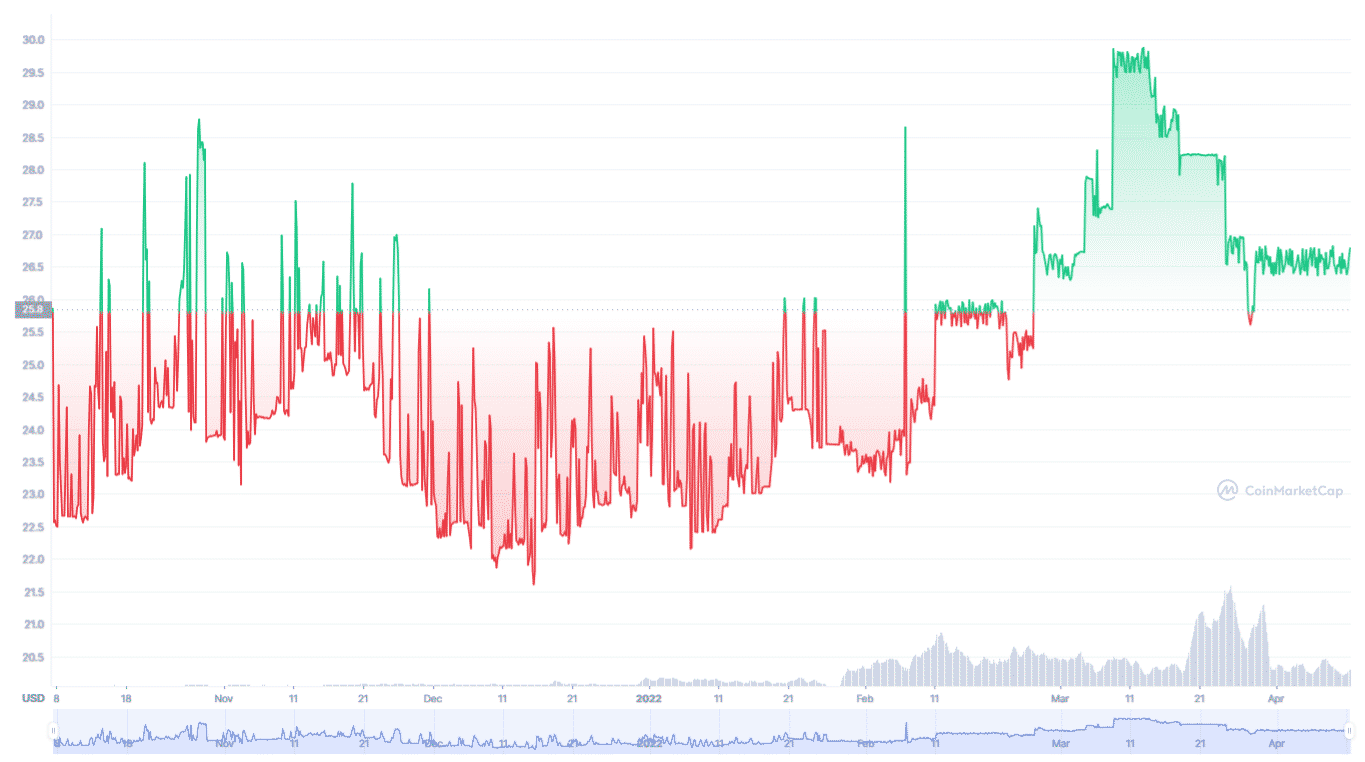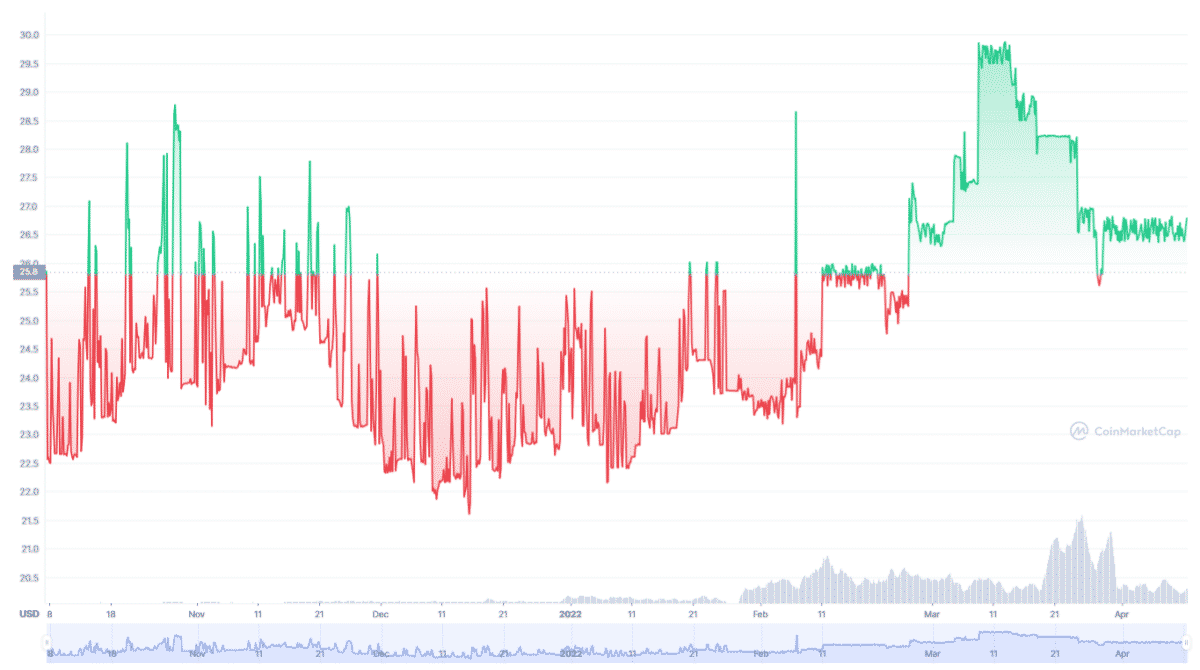 Each SilverToken is a 1:1 representation of direct silver ownership in the form of an ounce of investment-grade bullion. The coin's makers only hold 99.9% silver and adhere to the London Bullion Market Association's requirements.
Why does it have the potential to grow?
SLVT may be converted to real metal and sent, or coins can be sold to SilverToken. A minimum of 100 SilverTokens is required for buying. The SilverDollar (SLVD) was invented by SilverToken and is always $1.
How much would you earn if you invested 1 year ago?
Looking at the chart, in April 2021, the price was hovering at 25.8. At the time of writing, the price is 26.47. So it's no surprise that you would have earned a modest sum if you had invested in SLVT.
Silver Stonks (SSTX)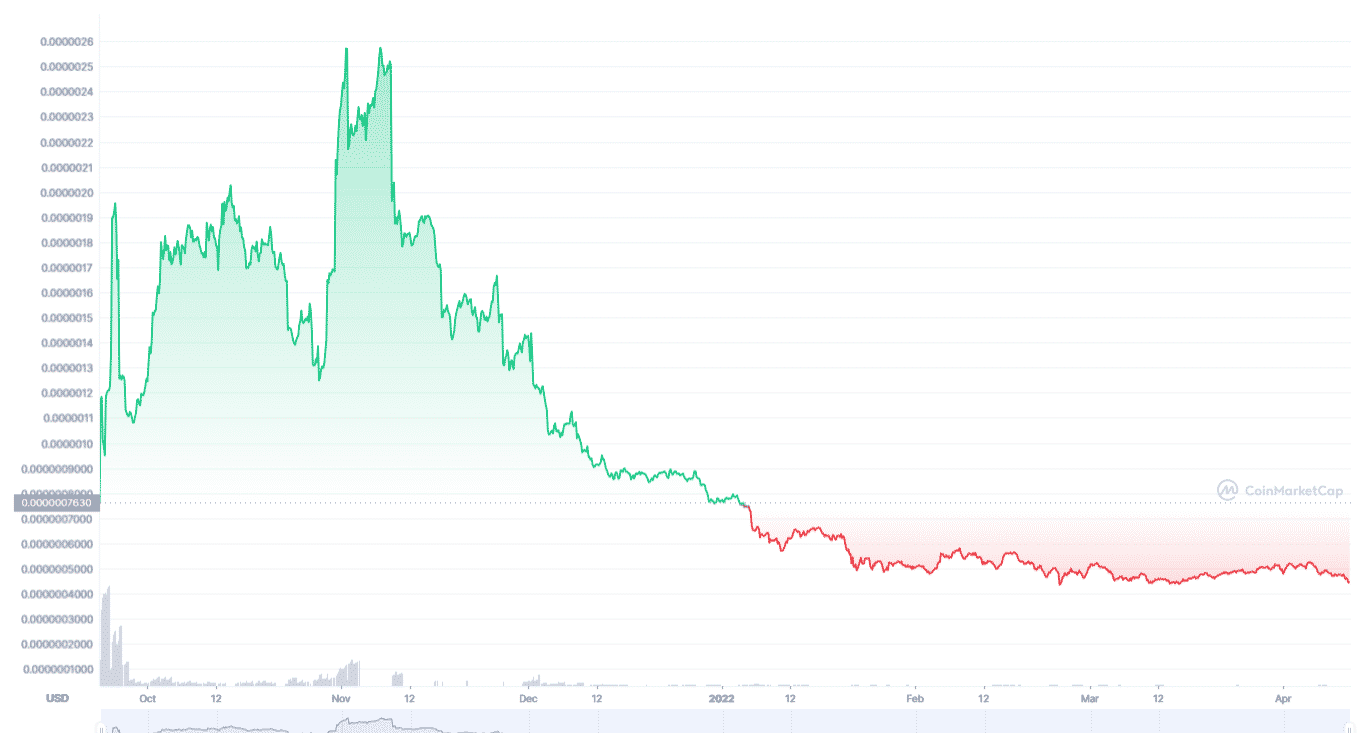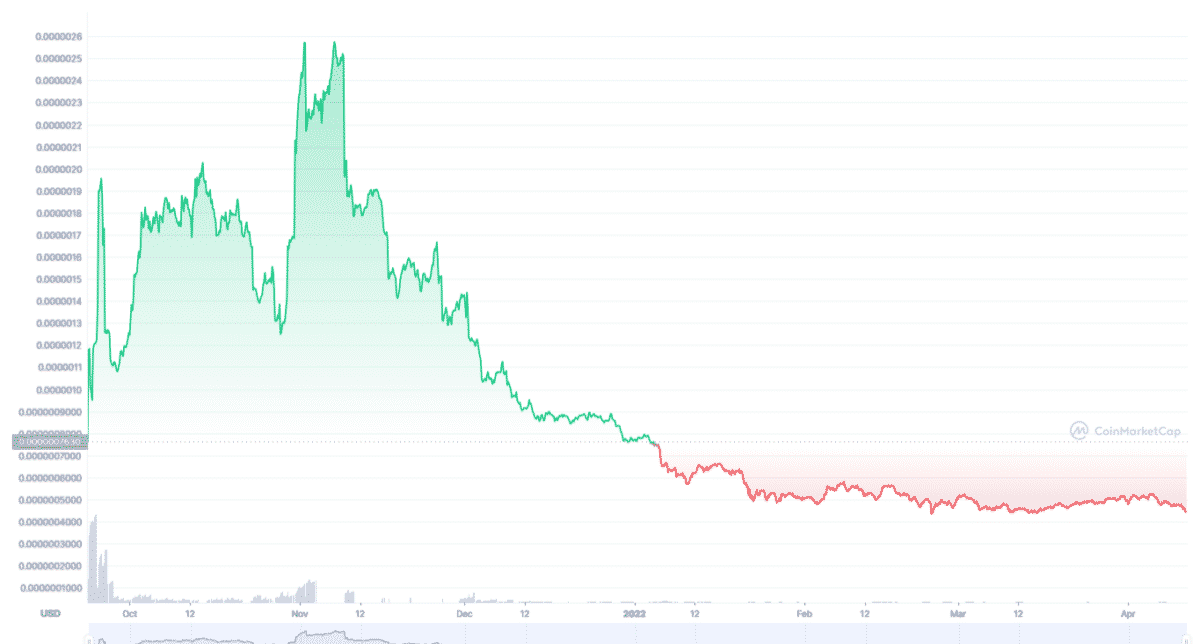 The native token, SSTX, powers the Silver Stonks ecosystem, making it simple for traders to diversify between digital and physical assets.
Token holders may use SSTX to purchase actual silver. Earn interest on the actual silver purchases in the Silver Shop, and earn up to 12% APY on the SSTX token by staking and additional perks through Silverback City Metaverse and NFT collection.
Why does it have the potential to grow?
SSTX has several major headlines coming. In 2023, it has token adoption talks with bullion dealers and will apply SilverStonks Services to Metaverse. Also, the company is looking to expand its silverbacked token, so there's strong growth potential in the coin.
How much would you earn if you invested 1 year ago?
Looking at the 1Y chart, the price did take a significant dip from last year and is now traveling at 0.000000046. However, the token fundamentals present a good buying opportunity in the long run.
Silverway (SLV)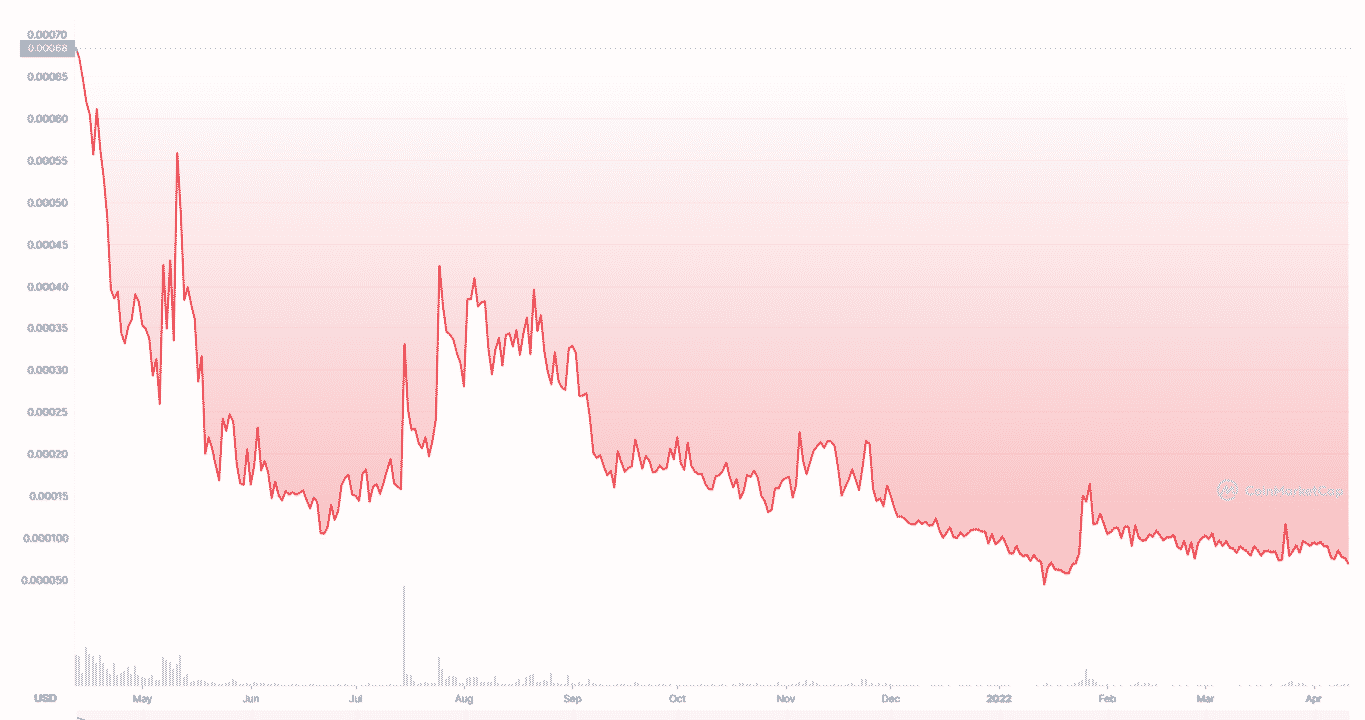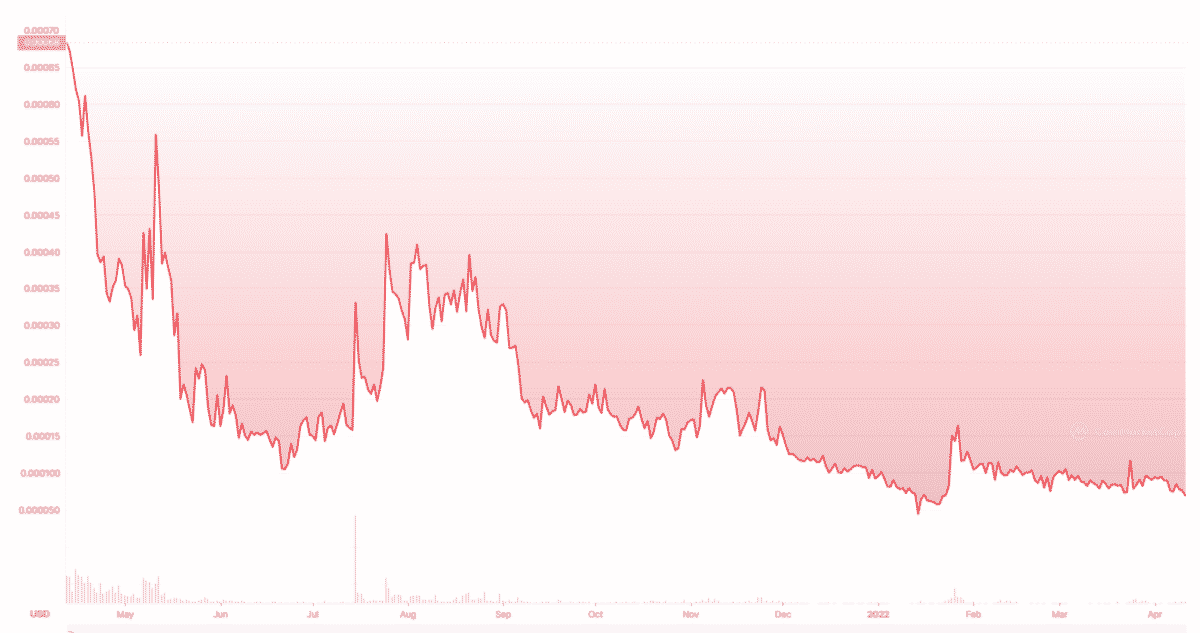 SLV has been around for quite some time and was launched in 2018. Silverway is part of a Slavi project whose aim is to create a digital infrastructure that will improve cryptocurrencies.
Why does it have the potential to grow?
Slavi aims to support as many blockchain protocols as possible to provide users with a complete solution. Slavi DApp, based on the Web-3.0 project, allows direct connection between wallets and protocols, removing the need for third-party engagement and providing consumers authority over their funds.
The Slavi project's monetization plan uses the SLV token as the principal value carrier and a means of payment for the platform's operations and capabilities.
How much would you earn if you invested 1 year ago?
Currently, the SLV coin faces a bearish trend, and the price is traveling at 0.0000068. However, the SLV token presents a good buying and holding opportunity with strong fundamentals.
Final thoughts
All the silver-backed cryptocurrencies we mentioned have good growth potential. However, as the market can make wild swings, developing the proper strategy before buying these assets is essential.