FXParabol is a trading solution that is published on two sites at the same time: on the official website and on Forex Store. The devs insisted that mathematical algorithms can help us be profitable. We will analyze its trading results and backtest reports to find out whether the robot is a safe solution to invest in.
FXParabol company profile
The robot doesn't have a company behind it. So, we don't know who stands behind it. It's a con that the developer doesn't have a high level of transparency.
The highlights of FXParabol
We have various details explained that we united in the following list.
FXParabol can provide us with a completely automatic trading experience.
We can work with indicators like Parabolic SAR and Bollinger Bands to be profitable.
The system calculates and executes them automatically.
It's possible to recover after losses occur.
It can manage calculating entry points for every order.
I provides expect a completely automatic trading experience.
It can recover after losses occur.
It works with USDJPY and USDCHF cross pairs.
The drawdowns can be cut by the system.
We can trade with a low level of drawdowns.
It's possible to execute orders on any broker that we want.
We are allowed to trade on any account size.
The platforms can be used as MT4 and MT5.
The robot works on the market for a significant period of time.
The possible win rate is 70%.
Trading results with FXParabol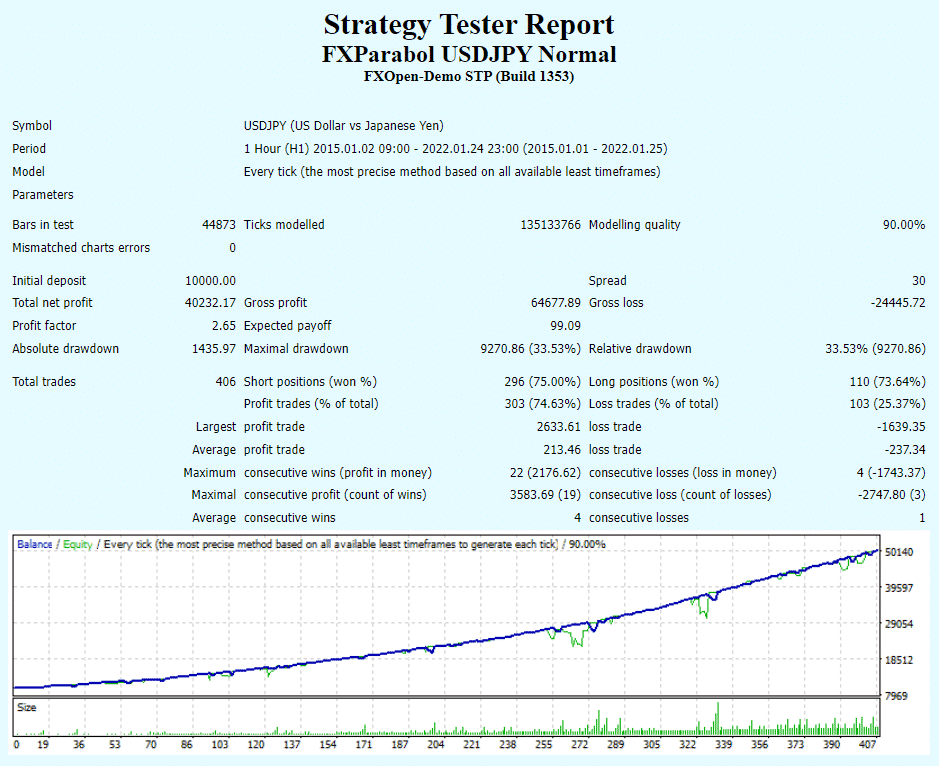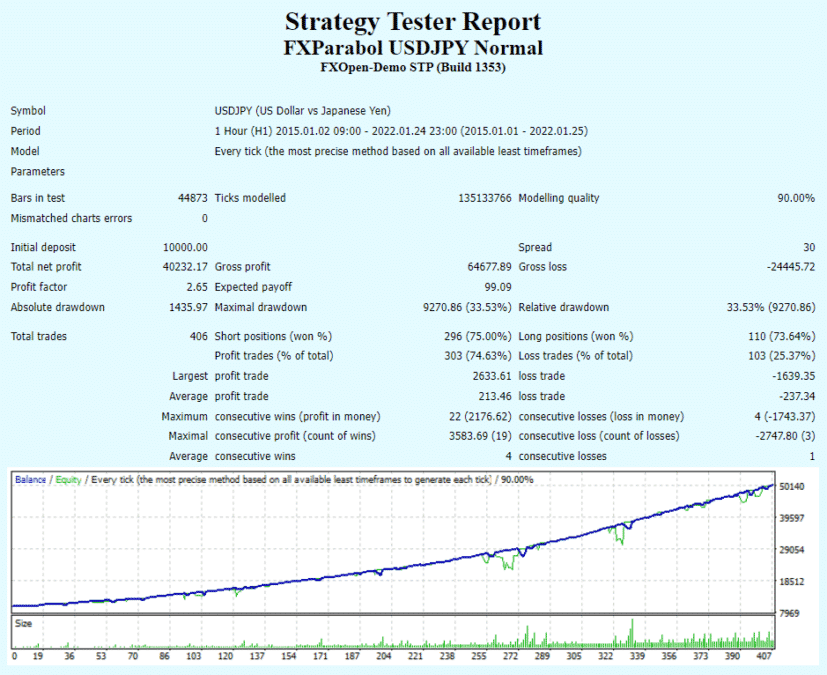 The robot was tested on various cross pairs where USDJPY is one of them. Testing was performed on the H1 time frame. The broker was FXOpen. It's a pretty popular broker house. The modeling quality was 90.00% with wide spreads of 30 pips. An initial deposit was $10,000. The system generated $40,232 of the total net profit. This EA traded with a profit factor of 2.65. The system had 406 orders traded with the win rate of 75.00% for shorts and 73.64% for longs.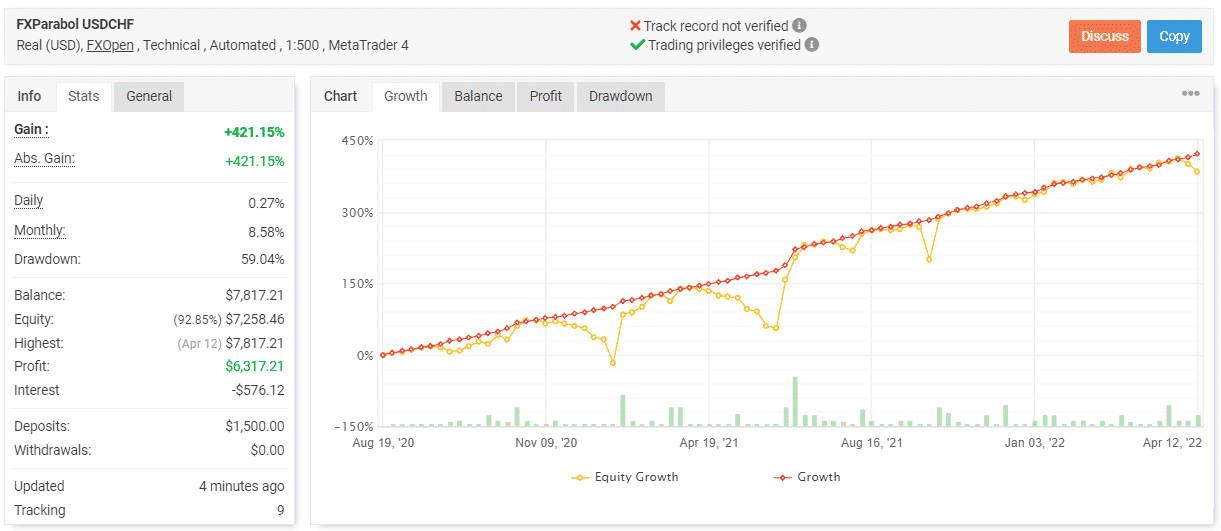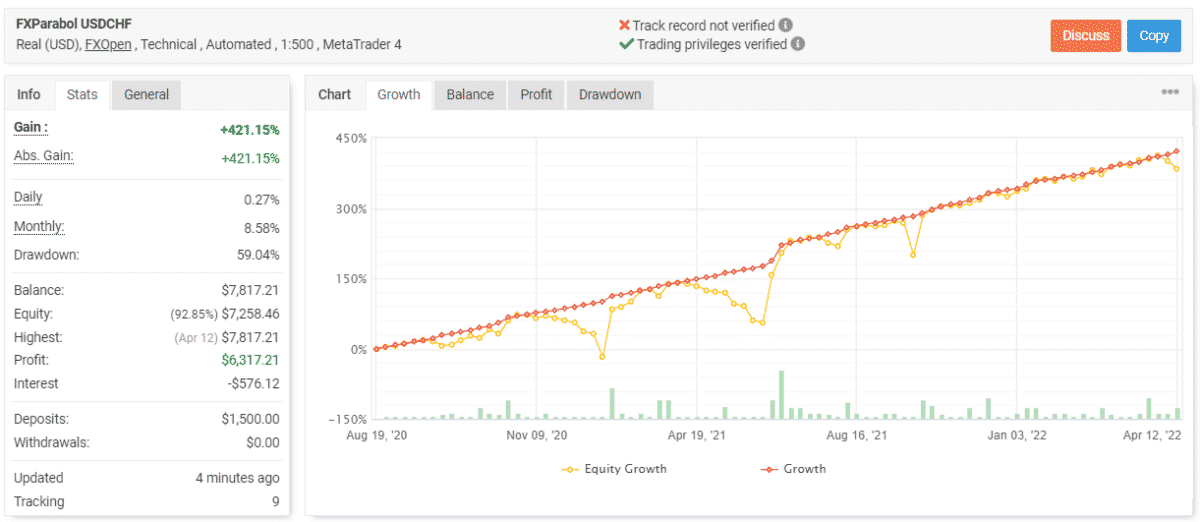 The robot has been working on a real account on the same broker from the test. It works automatically with 1:500 leverage on MT4. The developers turned off a track record. So, the data is not verified. The robot provides 421.15% of the total gain with a peak drawdown of 59.04%.


The robot traded 166 orders and obtained 2501.3 pips. An average win is 48.51 pips when an average loss is -62.52 pips. The expected win rate is 68% for long and 70% for short trades. The trade length is twelve days. It's a significant period of time to achieve trading results. The profit factor is 2.60.


USDCHF is a single pair to check. The short direction was traded twice more frequently than the long one.

The advisor trades at the opening of European and American trading sessions.

Monday (23) and Tuesday (21) are the most traded days.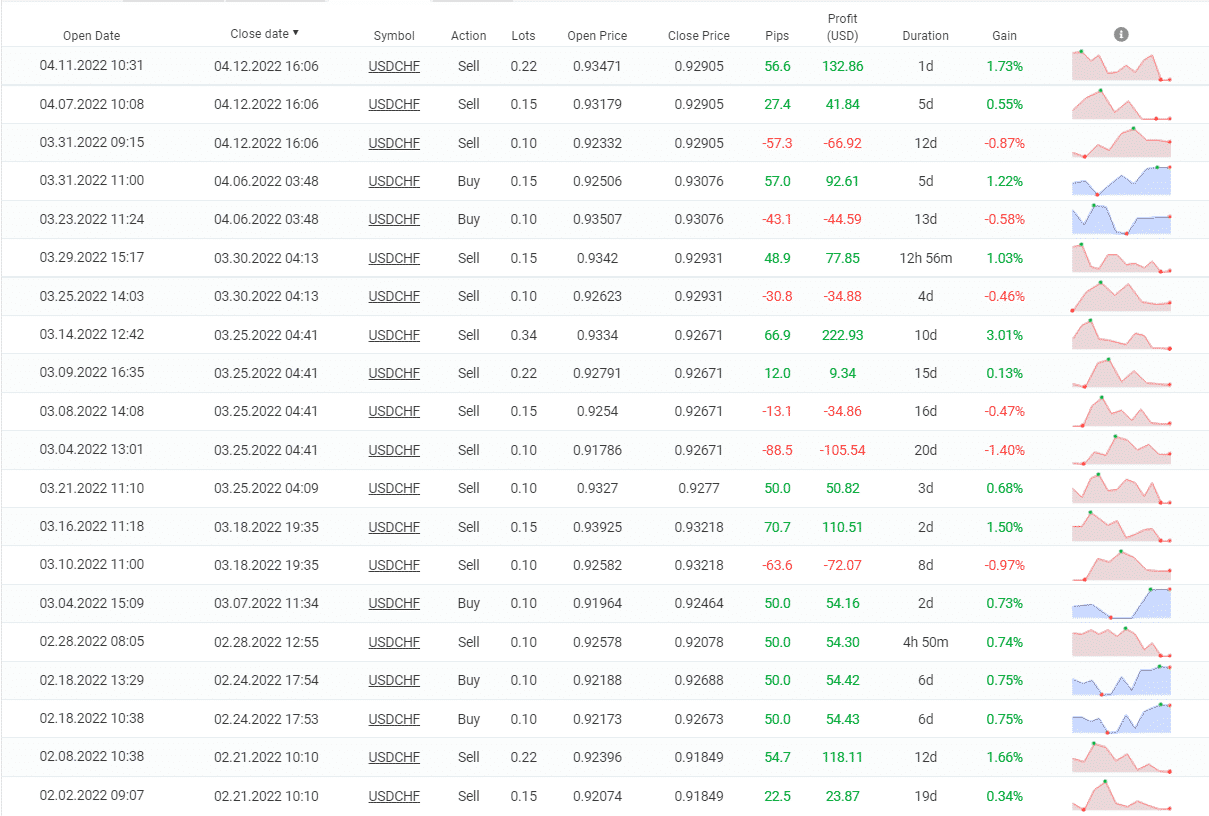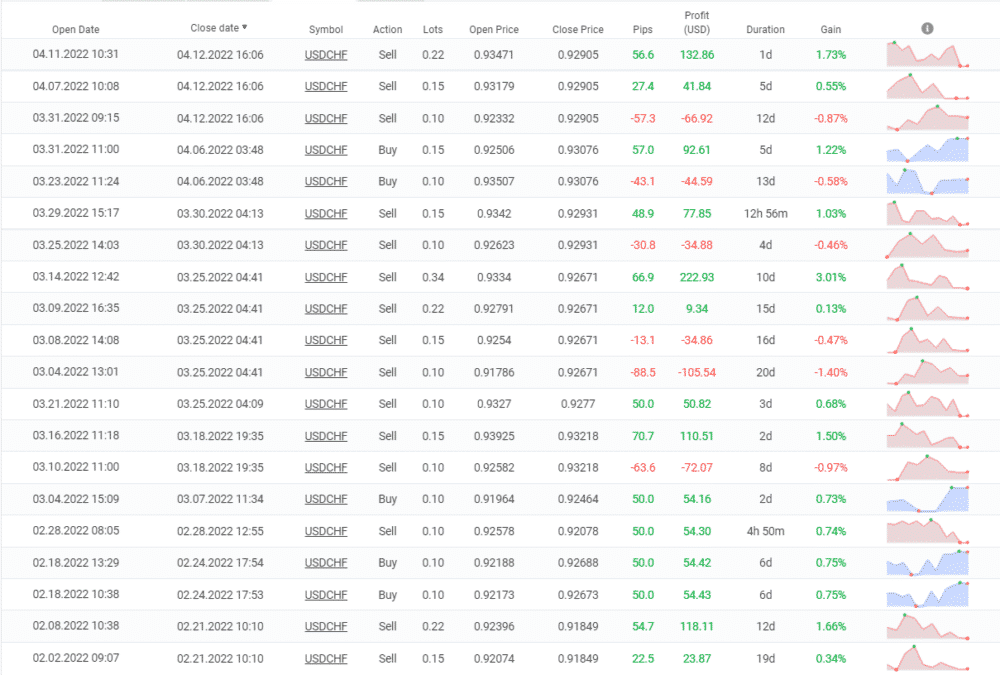 FXParabol works with a combo of Grid of several orders and conservative x3 Martingale strategies.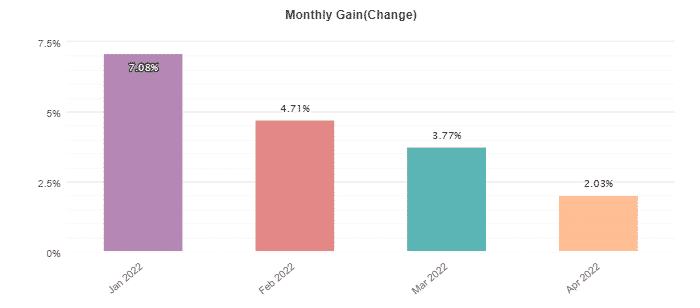 The robot has closed the first three months with profits. April is going to be profitable too.
FXParabol packages
The system is available for $289 for a single account copy. The package is featured by support and a 30-day refund policy. We can change account numbers as many times as we want.
Assistance
The developers provide average support when we can get our questions answered within several hours.
Other notes
The developers don't provide information about themself. So, we can't be sure that they have proper trading experience.
Is FXParabol a reliable system?
Despite it trades with high drawdowns, the robot keeps being a consistently profitable trading solution. Anyway, there's a grid with a martingale risky strategy combo on the board.