How can you make profitable investments through meme projects in 2022?
How will you choose the best meme project to generate revenue?
Which project is best to invest in?
The meme coin investment is one of the most talked-about crypto opportunities. In the last 12 months, Shiba Inu has gained almost a 50,000,000% increase in its revenue, and hence it serves as the reminder of potential future profitability in these coins.
Investors are still unsure of the worth of meme coins because these commodities are highly speculative and have no real value. Furthermore, Bitcoin's proof-of-work consensus is incompatible with meme coins' unlimited supply.
Considering these caveats, which are the top meme coins to invest in? Today, we'll look at the five meme-based cryptocurrencies that are highly popular nowadays.
Best meme projects to watch right now
You will hear the name of Dogecoin and Shiba Inu every time with the concept of these coins because both of these gained high popularity in the previous year. But many other coins are presenting maximum potential in the upcoming years. So let's find out about them.
How much would you earn if you invested in such projects one year ago?
Shiba Inu coins were a hundred millionth of a US dollar in March 2021. If you sold them in October 2021, you would have earned about $8,000 for every dollar you spent. Is it possible to become rich with meme coins? There is no definitive answer to that question.
The price changes are massive and unpredictable and highly high volatility. It is possible that Dogecoins will continue to drop in price for the next few months and that Dogecoins will become obsolete before the year is out. However, one may argue that doge memes will enjoy increasing popularity in the coming months, leading to a more significant amount of Dogecoins.
Dogecoin (DOGE)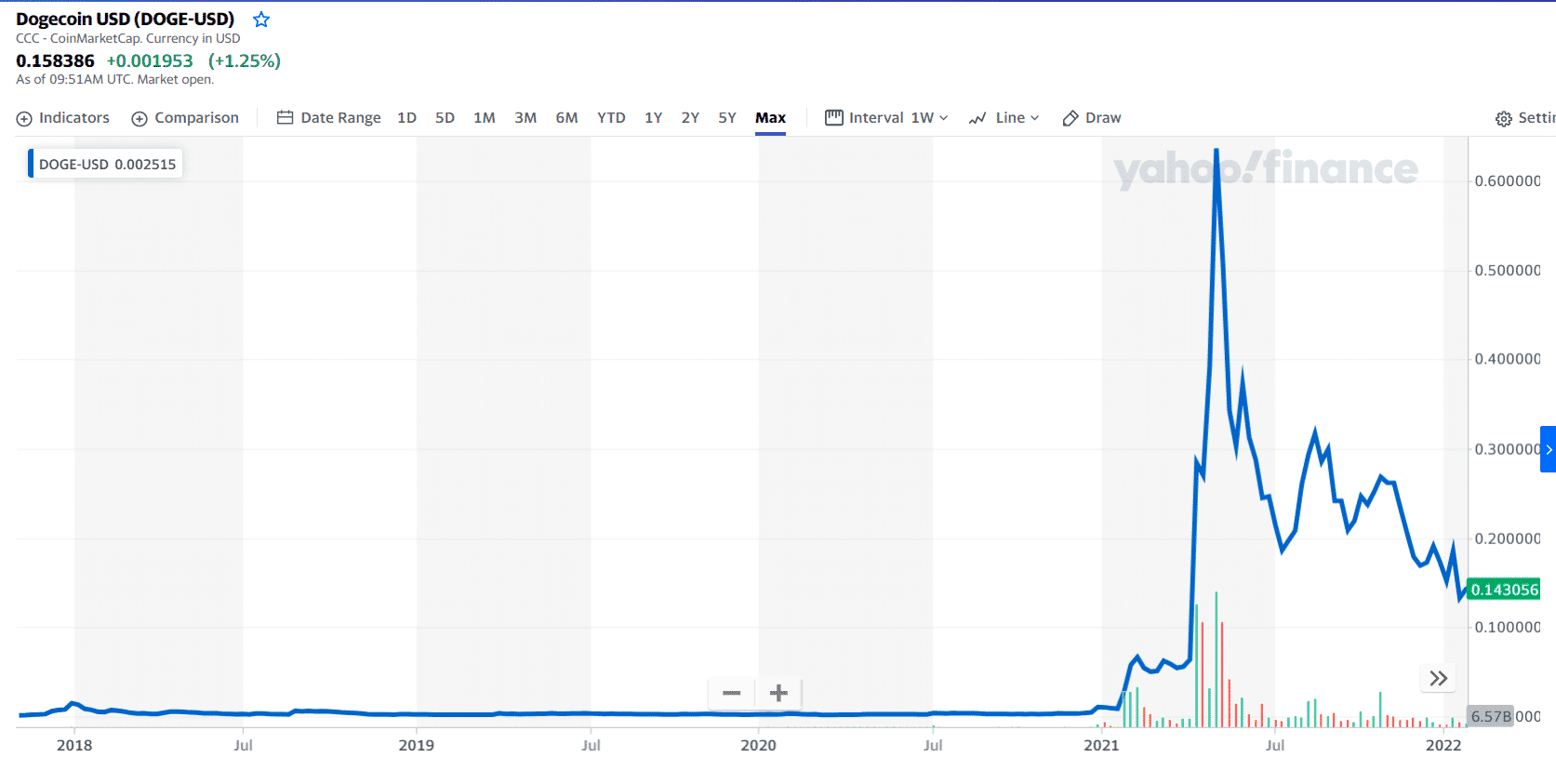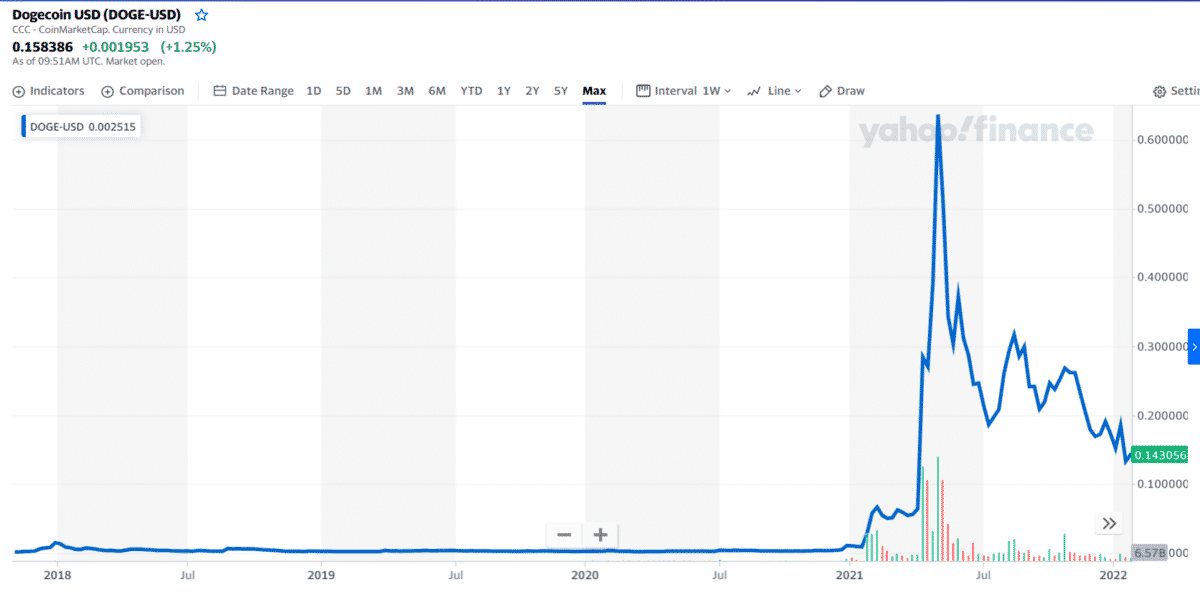 Dogecoin is the most profitable of all digital currencies in terms of profitability. A significant number of Dogecoins were sold in 2021 under the influence of Elon Musk, CEO of Tesla and SpaceX. Also, in December 2021, Tesla's billionaire CEO, Musk, announced that Dogecoin had been added as a payment option.
Why does it have the potential to grow?
The dog-themed meme coin is also being considered by other companies, in addition to Tesla. However, Dogecoin's price movement can be challenging to anticipate since so many coins are minted each day. In addition, the currency has not been used in any significant projects. Hence, this coin's price has already entered a bubble zone, and it depends on investors' acceptance of it for further price appreciation.
Ariva (ARV)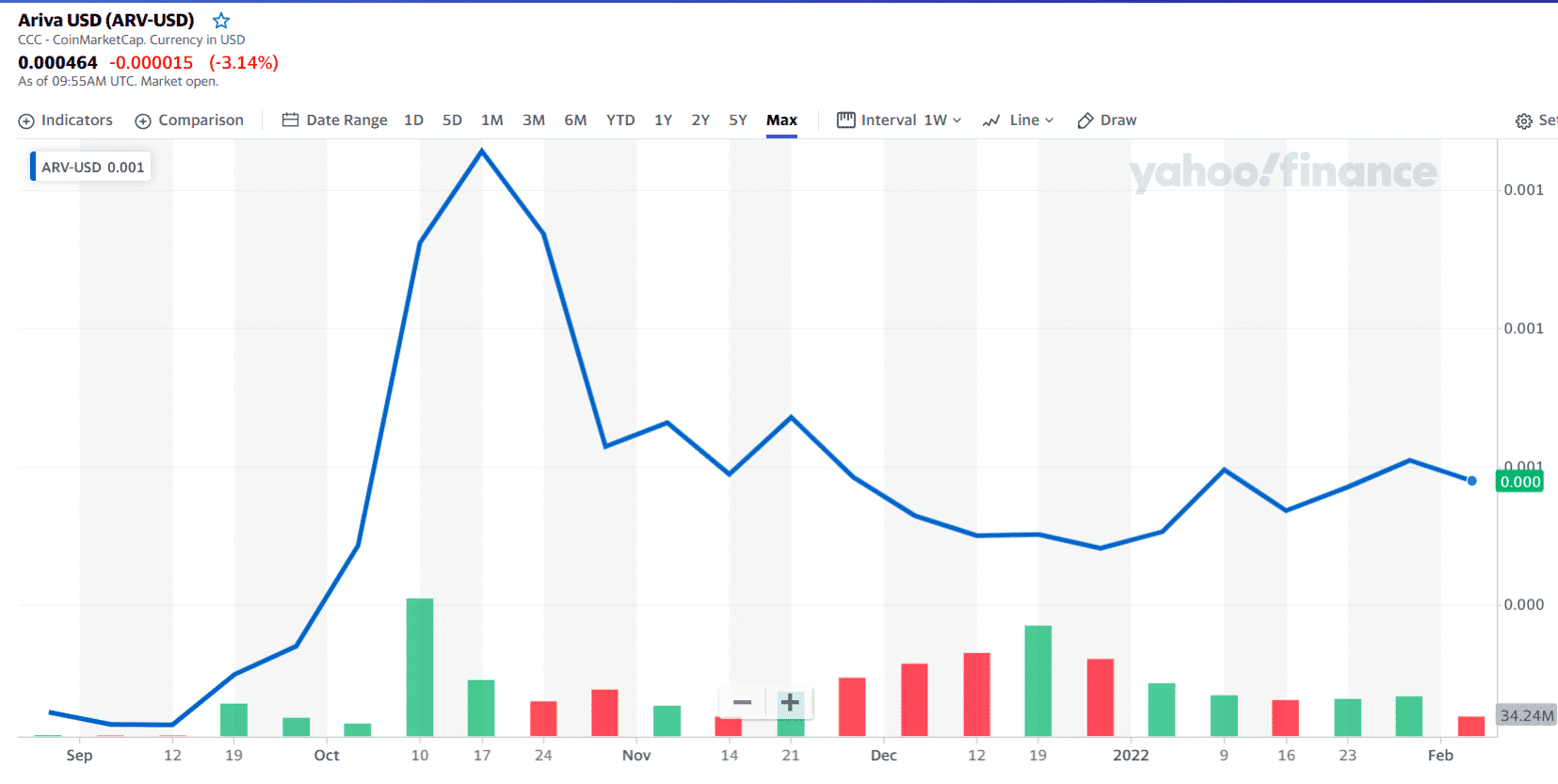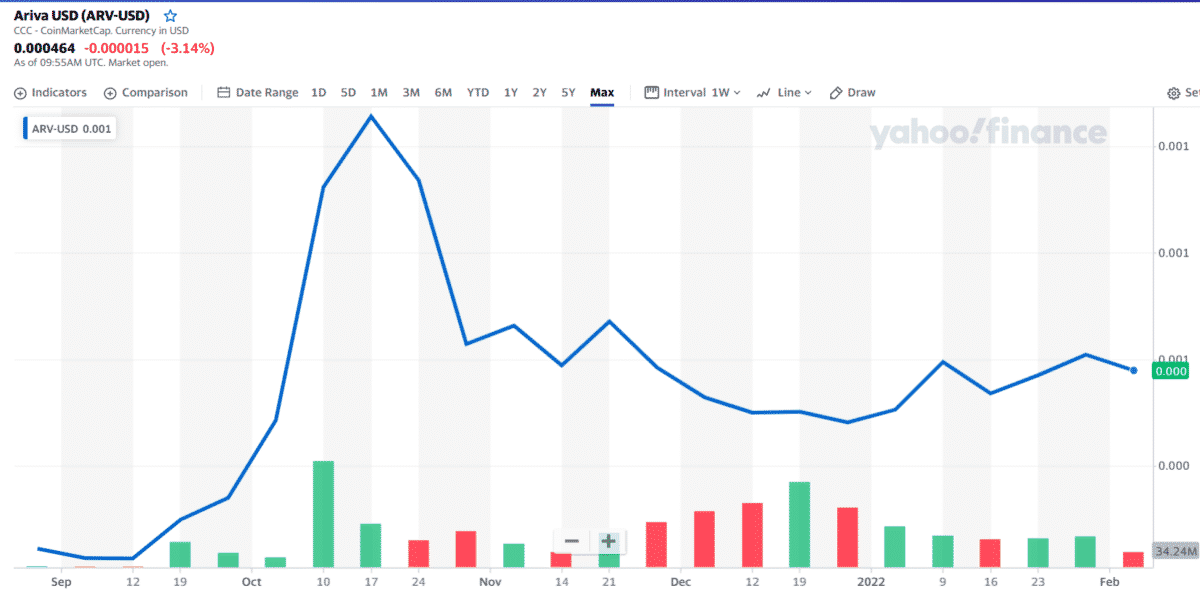 Local and international tourism networks can accelerate sustainable growth with the ARV token.
With Ariva, you'll be able to connect with current travelers and potential travelers through reviews, recommendations, bookings, earning cryptocurrency on each reservation.
Why does it have the potential to grow?
In terms of travel agents, this presents a double whammy. First, the internet-enabled everyone to make their reservations online, so they were already in the dock. The travel industry is fiercely competitive. When online bookings exploded, the pressure on travel agents to stay competitive crept upon them.
Having easy access to the internet, it is now possible for anyone to make plans, book flights, etc., from anywhere in the world.
Ariva is bringing even greater interest to the table. The blockchain architecture allows users to earn while their travel agency services cycle continues.
Shiba Inu (SHIB)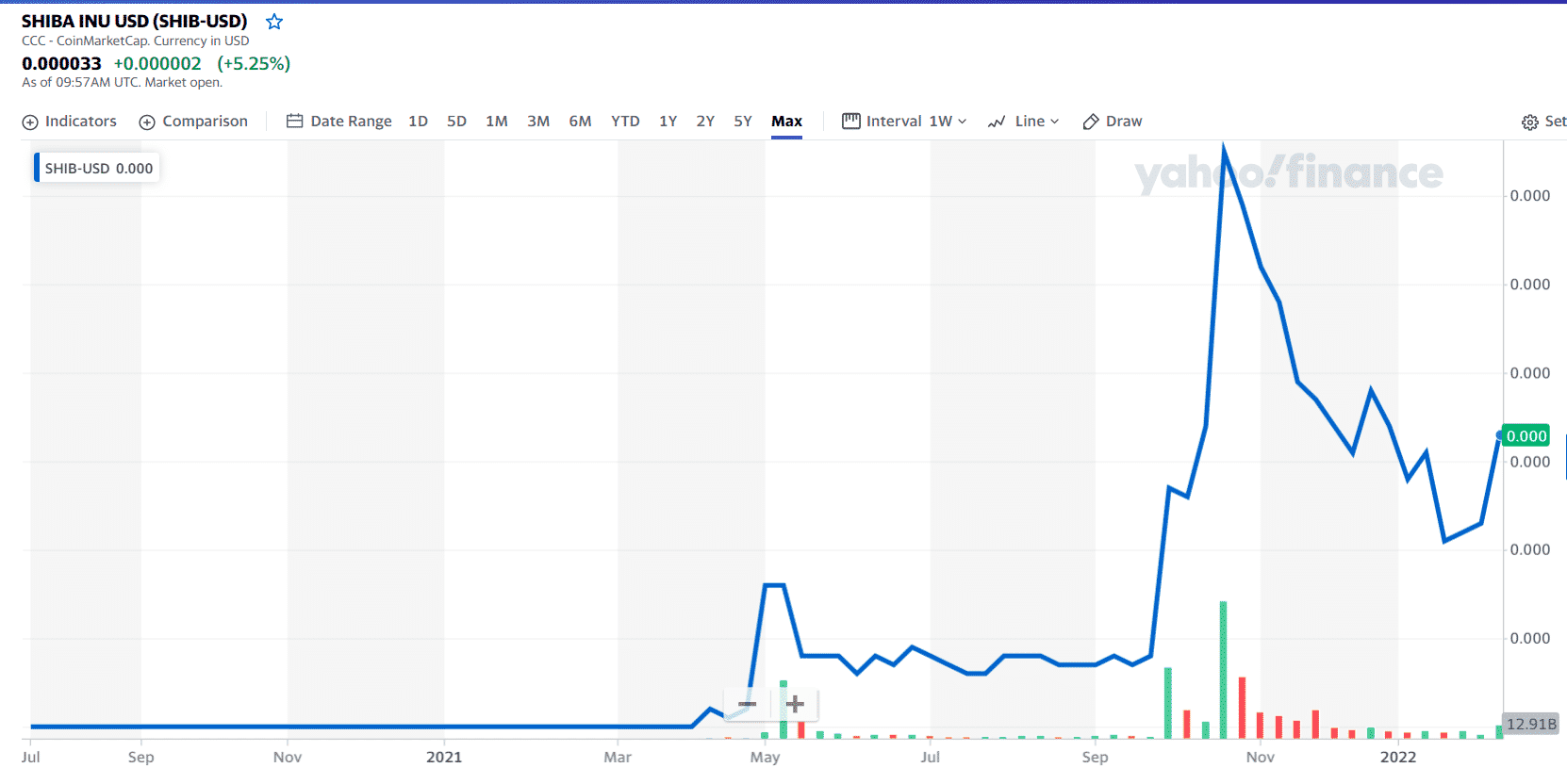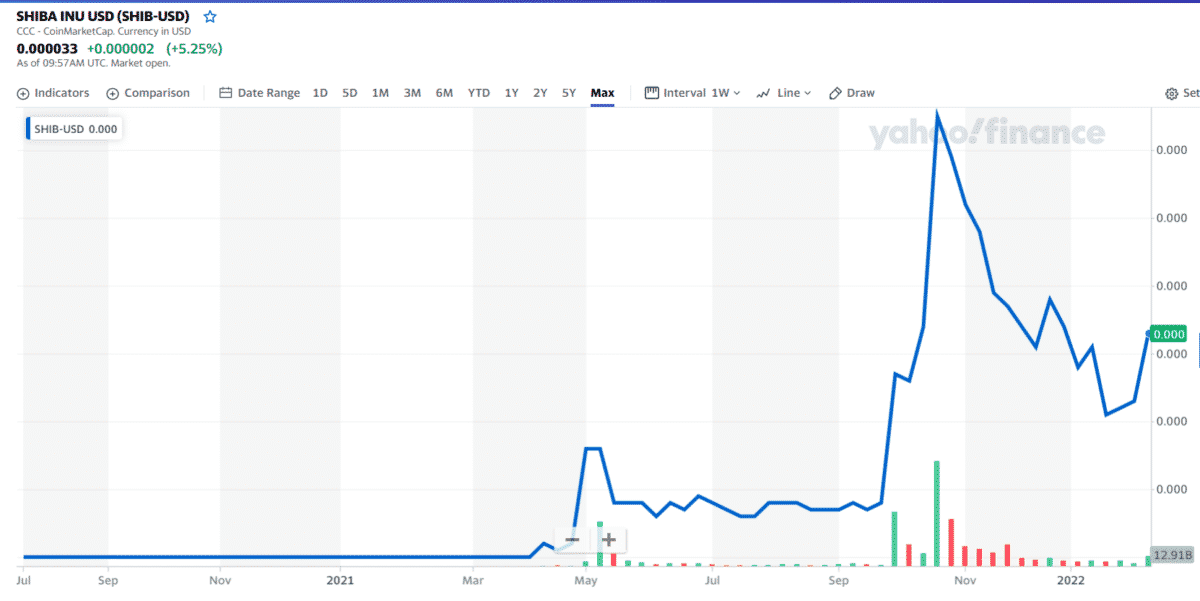 SHIB is one of the meme tokens that have taken off recently. It has doubled in value and has been a 6-bagger over the past three months. A given cryptocurrency often attracts this kind of outsized interest. The value of a wide range of cryptocurrencies has experienced various parabolic movements in recent years. Despite its rapid rise to fame in such a short period, Shiba Inu is one of the most notable.
Why does it have the potential to grow?
It began trading at $0.0000000005 (nine 0's) in August last year. SHIB tokens are currently available for purchasing for 0.00005 at the time of writing (only four zeros).
Samoyedcoin Samo (SAMO)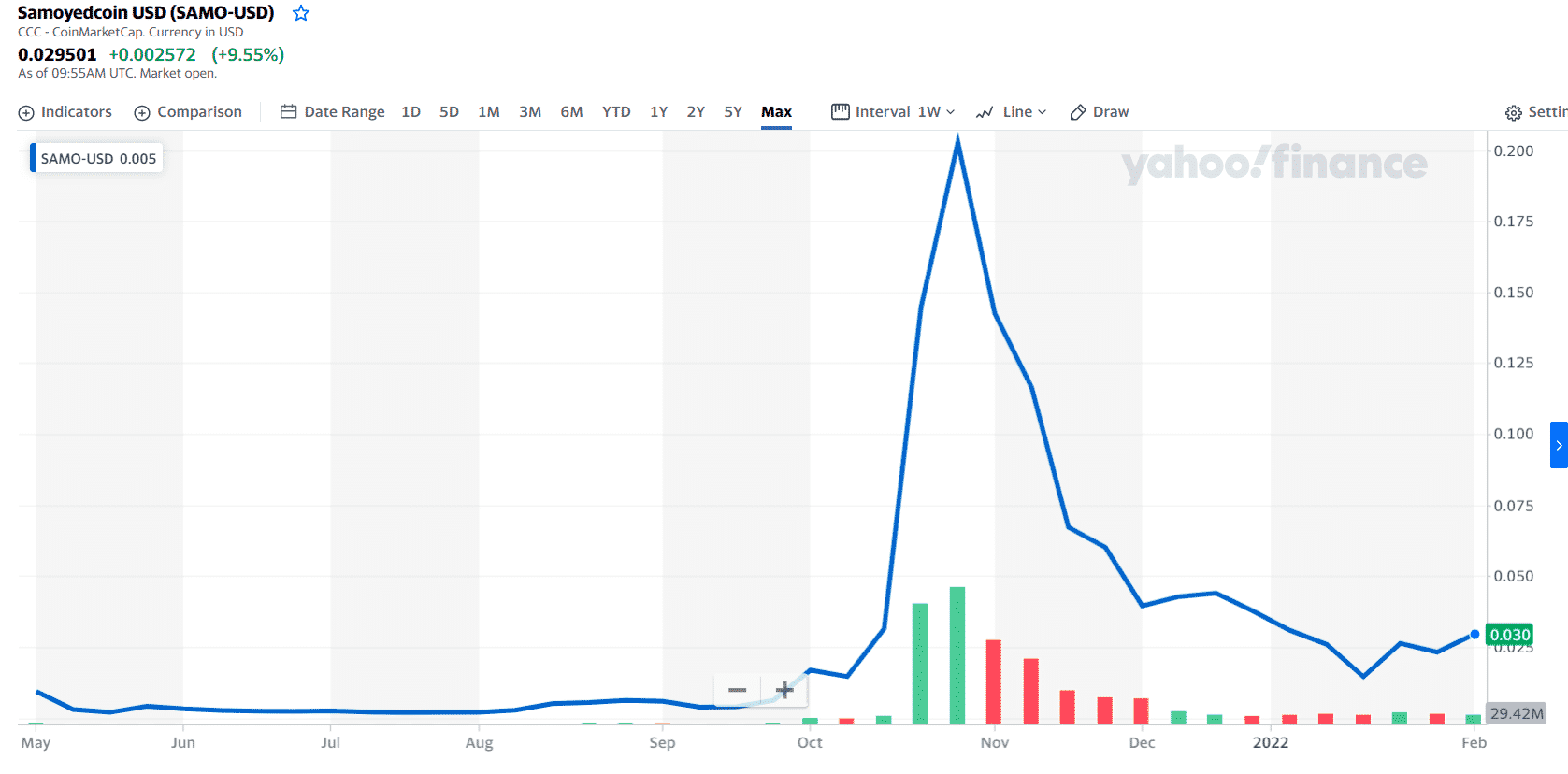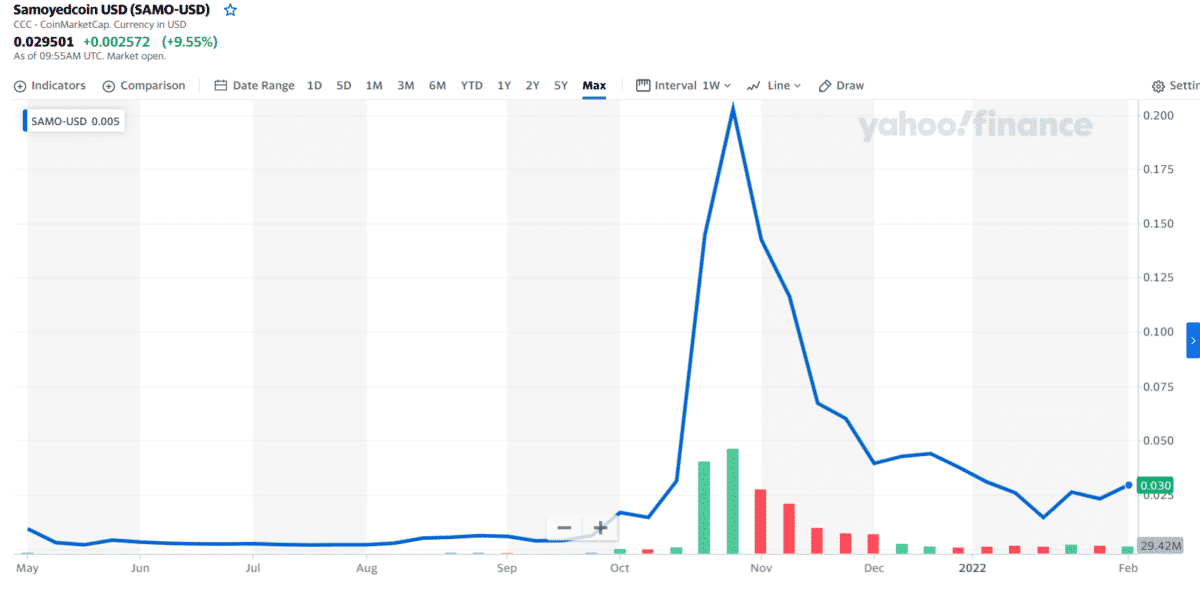 Taking inspiration from Solana's meme coin, Somoyedcoin will aim to be community-owned and fun. It combines the advantages of Solana's blockchain (high scalability, high speed, low fees) with the enjoyment of trading a cryptocurrency.
The Samo was inspired by Dogecoin and was launched in September 2013. Samo coin is intended to be a community-driven coin and a meme coin from Solana.
Why does it have the potential to grow?
In essence, this coin was designed to encourage growth within Solona's ecosystem, which consists mainly of highly technological crypto coins. There is already evidence that the Samo coin community impacts the crypto market. Furthermore, the coin has many features with the Solana blockchain, like low fees, high scalability, and fast transactions.
One of the most popular meme coins, Dogecoin, has inspired the Samo coin. When you look at the whole price prediction, it is evident that this coin can be a good investment for the future, but it is also suggested that buyers do their research before investing.
SafeMoon (SAFEMOON)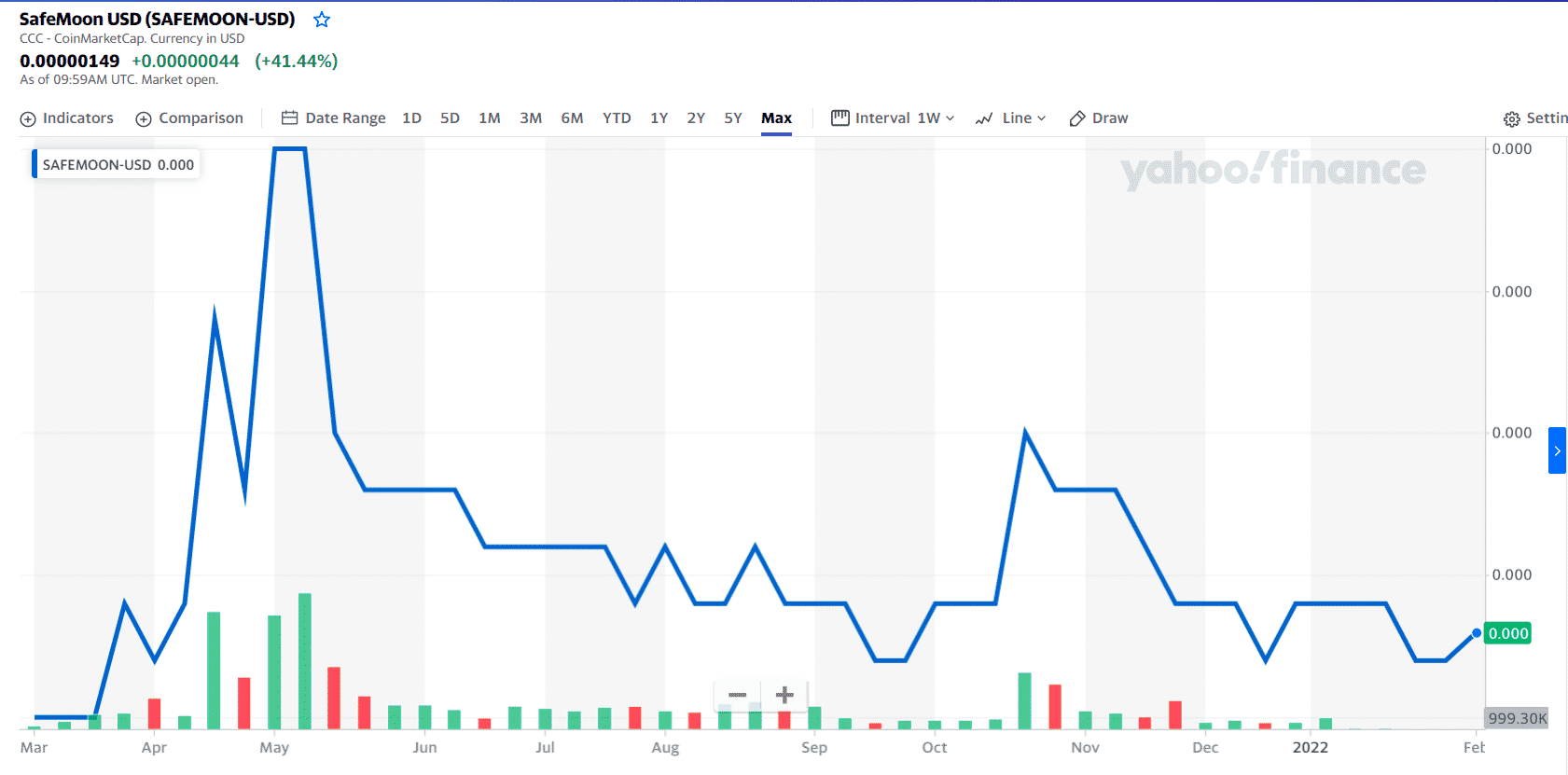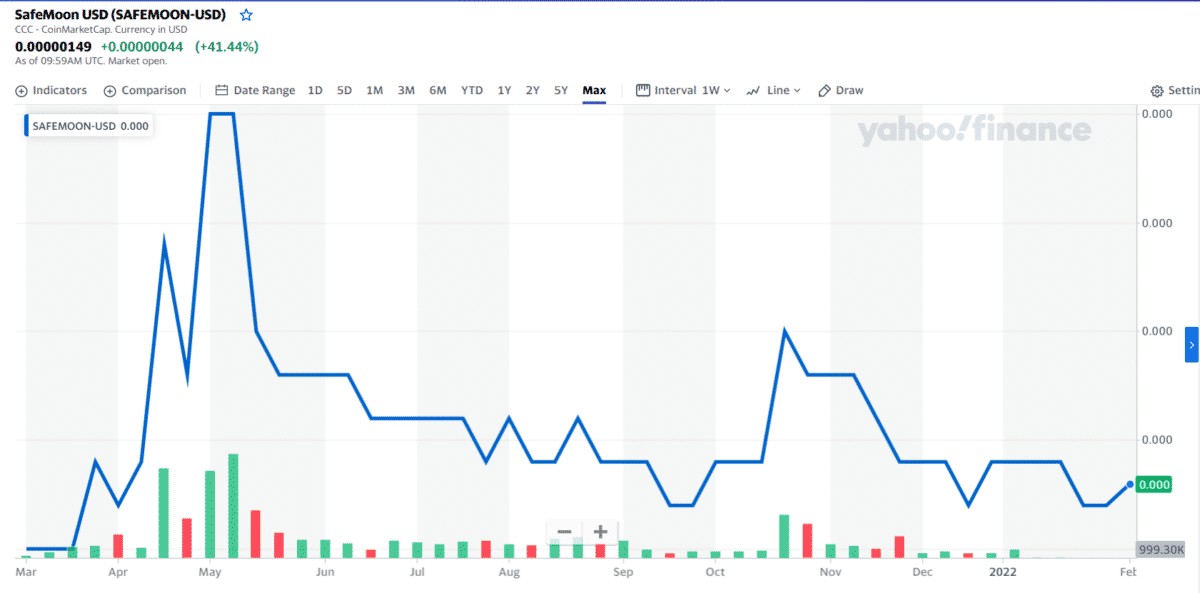 SafeMoon's founders developed a decentralized finance token with three functions: reflection, burn, and acquisition of liquidity providers. Tokenomics and auto liquidity are combined with this protocol, which focuses on NFTs. As well as using it for charitable purposes, it's marketed as a crypto and education platform. Holders of SafeMoon tokens can earn different amounts depending on how many tickets they own.
SafeMoon users will create their cryptocurrencies on the NFT marketplace. It is listed on many leading exchanges, and it has an ambitious road map compared to Dogecoin or Shiba Inu.
SafeMoon seeks to eliminate the pressure on tokens after they have been sold by using the concept of static returns. According to their white paper, SafeMoon holders who hold on to this asset will receive the "reflect mechanism." Its automated liquidity provider will also enhance token stability by setting a floor price for token holders. Last but not least, the burn strategy may lead to long-term gains for investors.
Why does it have the potential to grow?
SafeMoon tokens currently number around 600 trillion, and traders must pay a 10% transaction fee whenever they sell one. In their tweets, WarOnRugs describes it as a scam, Benzinga and Lark Davis label it as a Ponzi scheme.
Regardless of its origins, the meme coin has already attracted two million users in just two months – with an attractive return on investment. Even so, many investors expect its price to plummet shortly.
Diversifying your investment portfolio is not restricted in any way. Always research your investments before making them. It's risky enough to invest in meme coins, but it's even more complicated when SafeMoon's white paper doesn't include any practical applications.
The fact that SafeMoon is listed on only a few decentralized exchanges further complicates the process of cashing out. You can go SafeMoon away if you're willing to bear the uncertainty, the cost, and the opportunity. Otherwise, you may be fooled by the alleged returns.
Final thoughts
Despite this, meme coins remain among the most exciting investments to make, and they can undoubtedly help diversify your portfolio. However, it would be best to approach it as a high-risk, high-reward investment.
The fact that few people know how meme coins can earn their money means many people climbed the ladder overnight because of them. However, it would help if you remembered that for every person who becomes wealthy through meme coins, a substantial number of people would lose money.