Happy Galaxy is a trading advisor that was designed to help people with opening and closing orders on Forex automatically. The system is a part of the Happy Forex portfolio. So, we have decided to check the system out.
Happy Galaxy company profile
Happy Forex is a well-known robot developer that has many of them in its portfolio: Happy Gold, Happy Forex, Happy Fast Money, Happy Frequency, Happy Neuron, Happy Power, and Happy Breakout.
The highlights of Happy Galaxy
The presentation provides us with explanations about how the system is going to function on our real account. For your comfort, we have systemized everything in the following list.
The robot will cover us with automatic order executions.
The system supports trading five cross pairs: EURUSD, GBPUSD, USDCHF, EURGBP and EURCHF.
The core strategy was built around a Grid of orders.
The system has a recovery feature on the board.
This sounds like Martingale.
We can use a news filter to protect our account.
It follows FIFO regulations.
The advisor can auto-detect 4 or 5 digit quotes.
We can get started within several minutes.
There are operational systems that can be used: Windows 7, 8, 10, Mac OS and Linux.
Trading is possible on MT4 and MT5 terminals.
The system can work on the H1 time frame.
The balance has to start from $1000.
It'd be better to work with $2000 on the account.
We may start working on a demo account first.
It's possible to receive free updates and upgrades.
The developers sell a license that will be prolonged after the first month.
Trading results with Happy Galaxy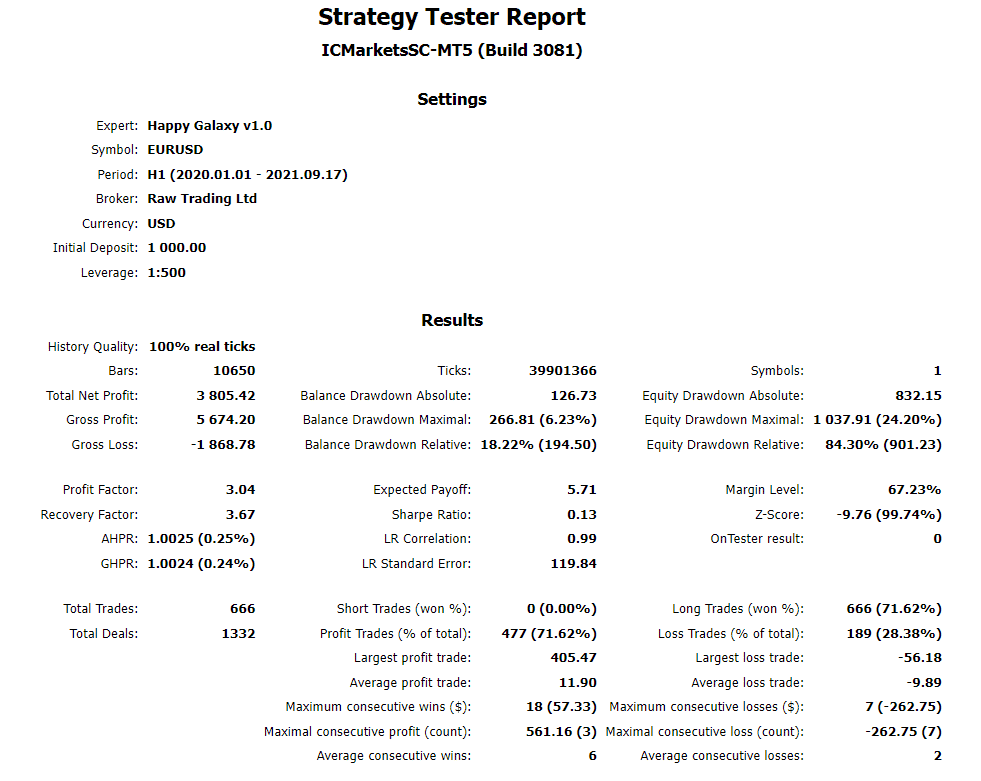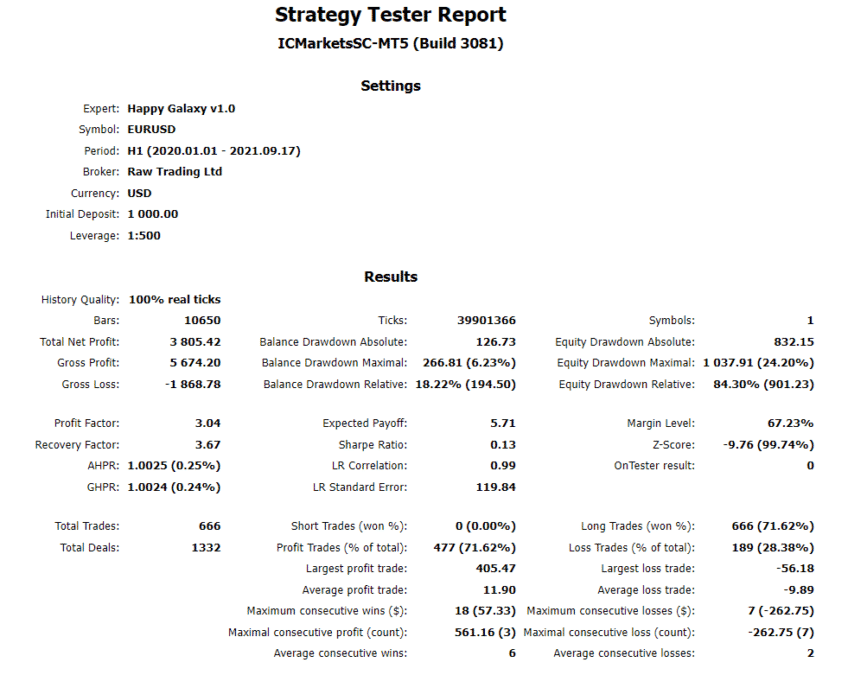 We have the system tested on EURUSD on the mentioned H1 time frame. The broker was Ic Markets. The leverage was set at 1:500. We have a test quality of 100%. An initial deposit was $1000. It became $3,805 of the total net profit. The profit factor was 3.04. Happy Galaxy performed 666 deals with 71.62% of the accuracy for long direction when the short direction wasn't traded at all. The win streak was 6 orders.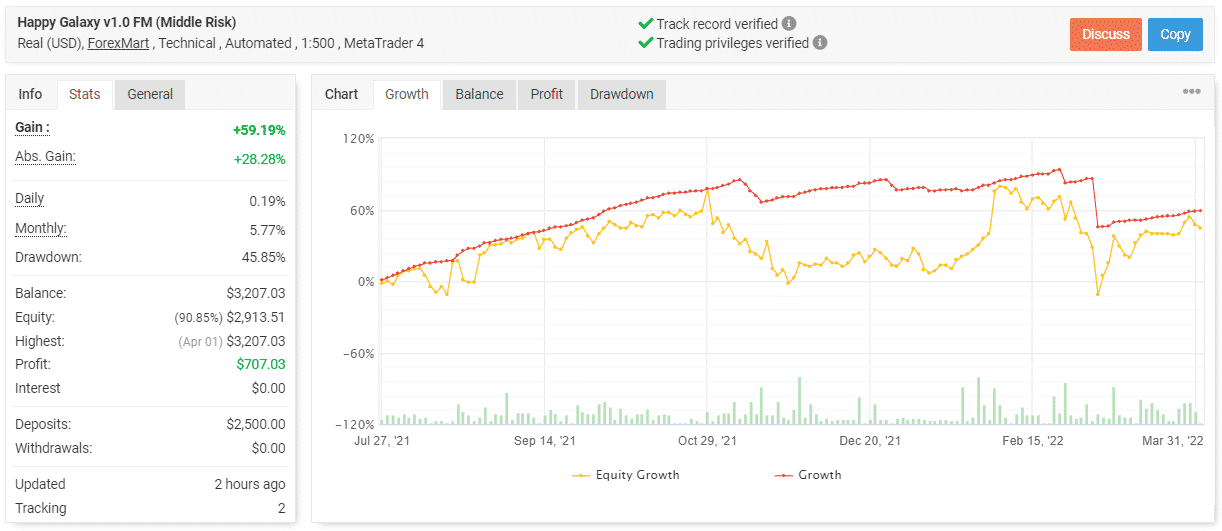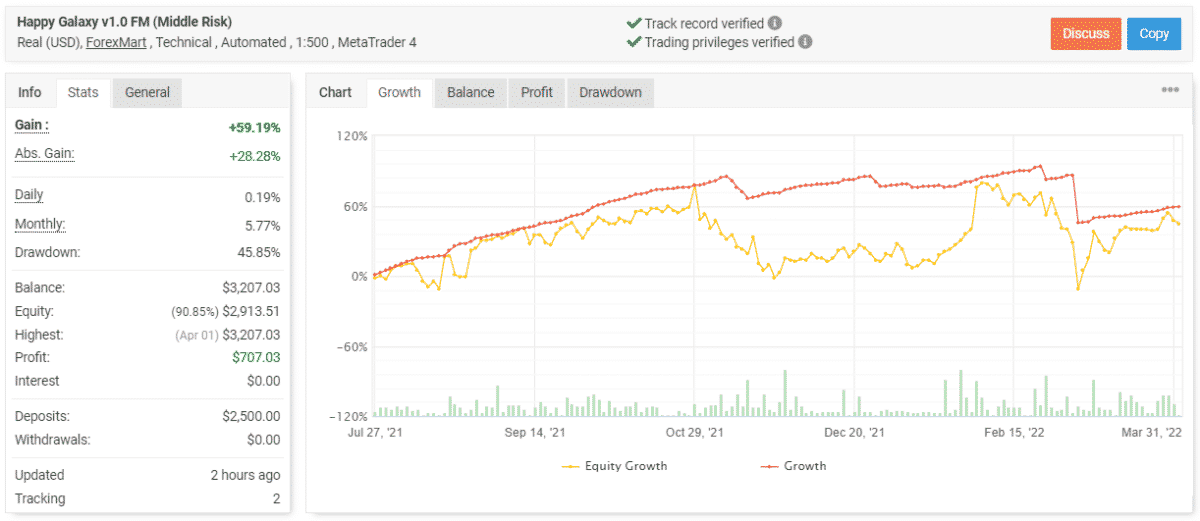 Happy Galaxy keeps working on a real USD account on ForexMart automatically with 1:500 leverage on MT4. The account has a verified track record and verified trading privileges. It was created on July 27, 2021 and deposited at $2,500. The total gain is 59.19%, while an average monthly gain is 5.77%. The maximum drawdown is 45.85%.


The robot has traded 1029 orders with 5471.6 pips. It closed 11.06 lots. An average win is 28.22 pips when an average loss is -77.01 pips. An average accuracy is 75% for longs and 80% for shorts. An average trade length is six days. The profit factor is 1.39. This number is a bit less than the average level of 1.5-1.6 for paid advisors.


The system works with the mentioned five pairs. EURUSD isn't profitable, -$676.88. GBPUSD is the most profitable cross pair with 376 deals closed and $522.15.


The European trading session is the most actively traded one.


We have Friday with 169 deals closed as the least traded day.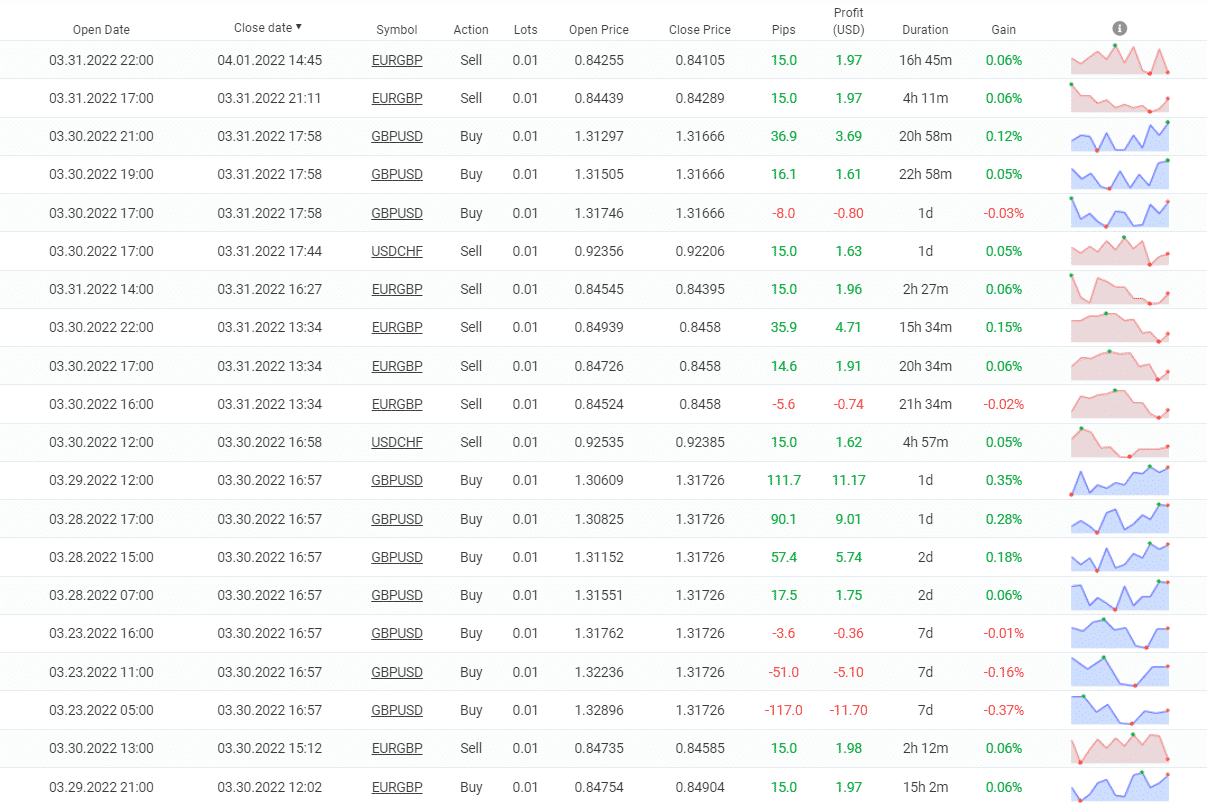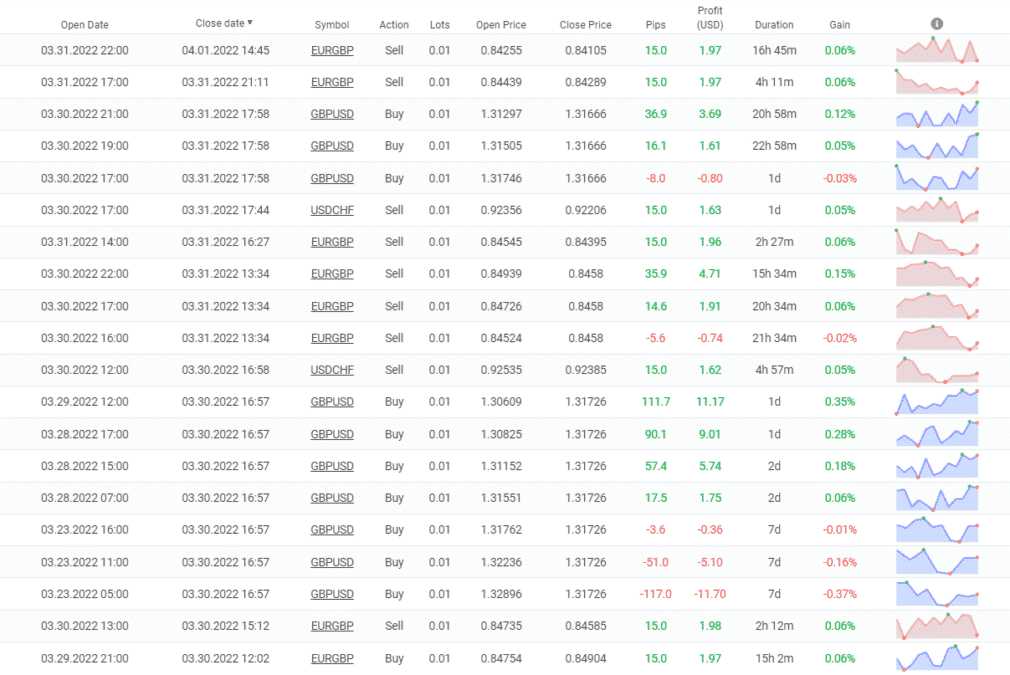 The advisor works with extended Grids of 3-7 orders. However, the system does not use martingale to recover after losses. It's a good sign.
Happy Galaxy packages
We can purchase a copy of the advisor for both MT4 and MT5 platforms for as low as 299 EUR. The owners provide us with an extra of ten robots and an indicator. Also, we can rely on an unlimited number of real or demo accounts, free updates and upgrades, etc. THere's a 30-day refund policy applied.
Assistance
Happy Forex provides its clients with welcome and knowledgeable support.
Other notes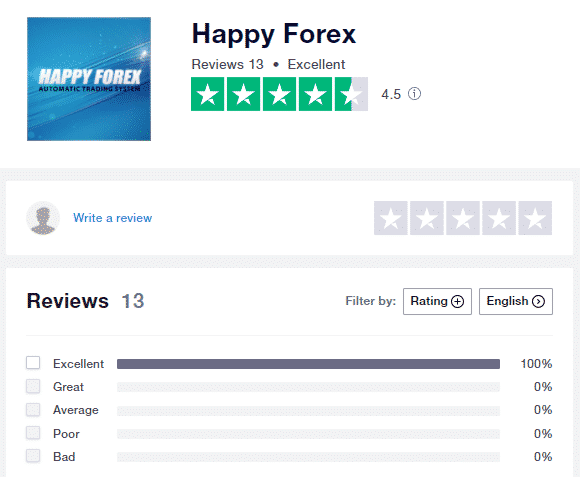 There's a profile of a Happy Forex company created on Trustpilot where people can write comments about their trading and communication experience.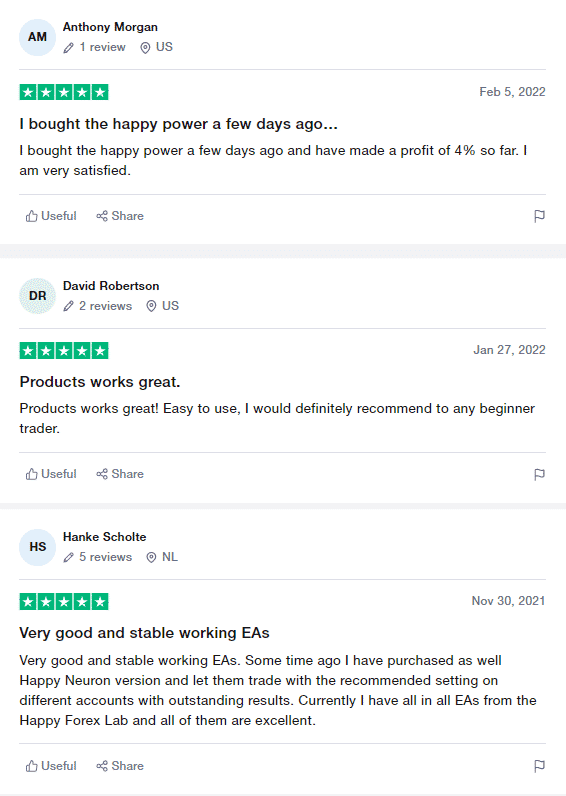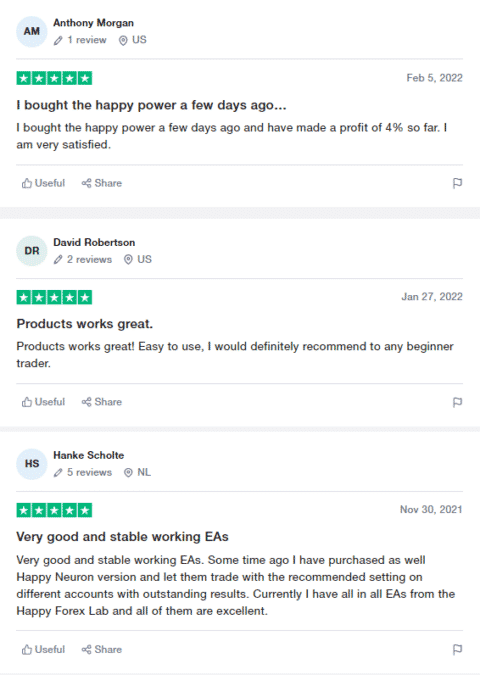 Most traders write positive reviews about using the advisors from Happy Forex.
Is Happy Galaxy a reliable system?
Yes, it is. The system works on the market for a significant period, providing its owner with stable profits.