GPS Forex Robot is a fully automated Forex trading system that claims to make a profit of more than 30% every month. As per vendor claims, this is a robust system that can adapt itself to any market condition. In this review, we are going to check the various performance aspects of the robot to determine whether it is truly profitable.
GPS Forex Robot company profile
This Forex EA is sold by Mark Larsen, a trader who has been making Forex-related videos and writing reviews of Forex robots for the last 16 years. He came up with the idea of building an automated system around 4 years back, and for this, he sought the assistance of two developers, namely Ronald and Antony. Now, we don't have information on these two developers and it seems this vendor has not sold any other EAs in the past. Moreover, we don't know where the company headquarters is located.
The highlights of GPS Forex Robot
This robot follows a reverse strategy where it initiates a trade in the opposite direction in order to cover losses. The vendor claims that this makes the robot invincible, however, we think this is a dangerous strategy that can lead to large losses. Although the vendor has not explicitly specified the minimum deposit, we can see that they have made a small deposit of $250 for one of the live trading accounts. For these accounts, the robot uses 1:200 leverage.
The lack of information on the official website is quite disappointing. The seller has not explained the features or the trading strategy in detail. We don't know what indicators this robot uses or how it spots profitable trading opportunities. Seasoned Forex traders might take this as a red flag.
Trading results with GPS Forex Robot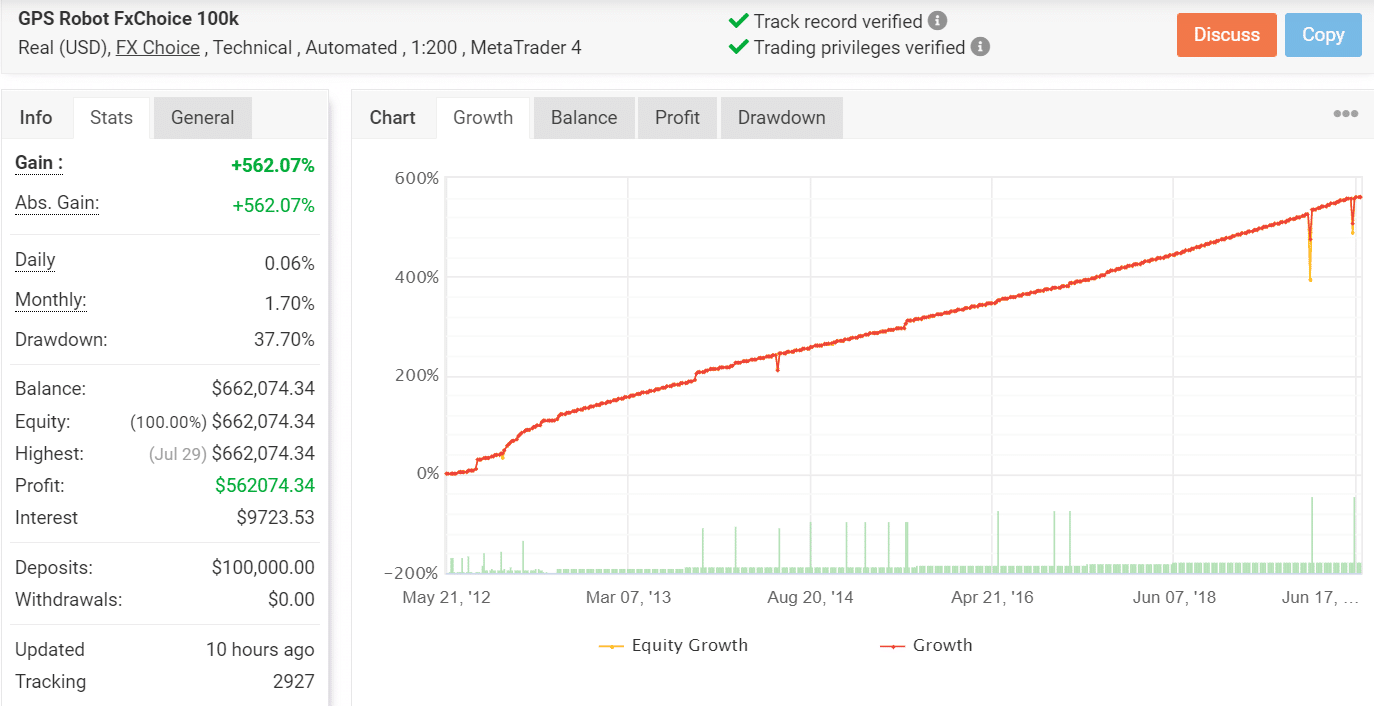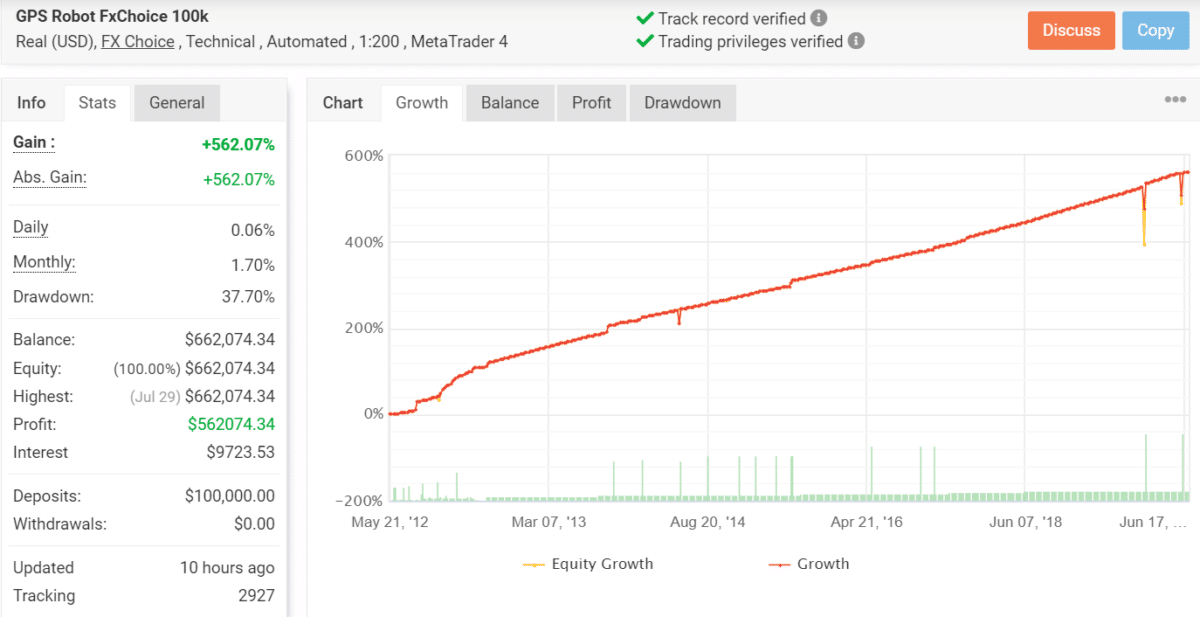 Here we have a live trading account for GPS Forex Robot that has been active since May 21, 2012. To date, the EA has placed 496 trades through this account, winning 94% of them and generating a total profit of $562074.3.
We can see that the monthly profit of 1.70% is much lower than what the vendor promised on the website. Also, the high drawdown of 37.70% indicates a high risk of loss while trading with this EA.


From the recent trading history, we can see a high loss of -7.69% which confirms our suspicion that the robot is using a dangerous trading scheme.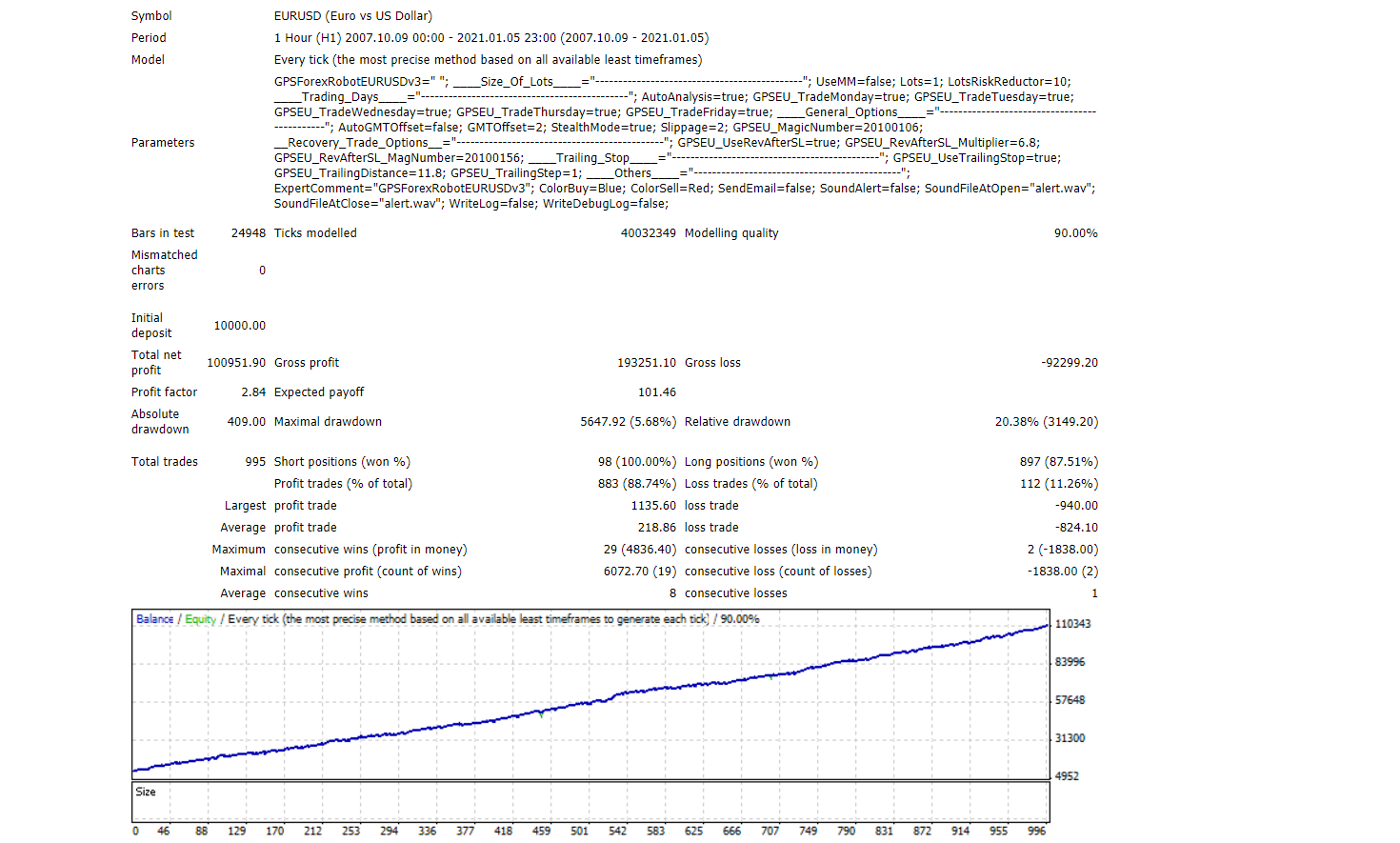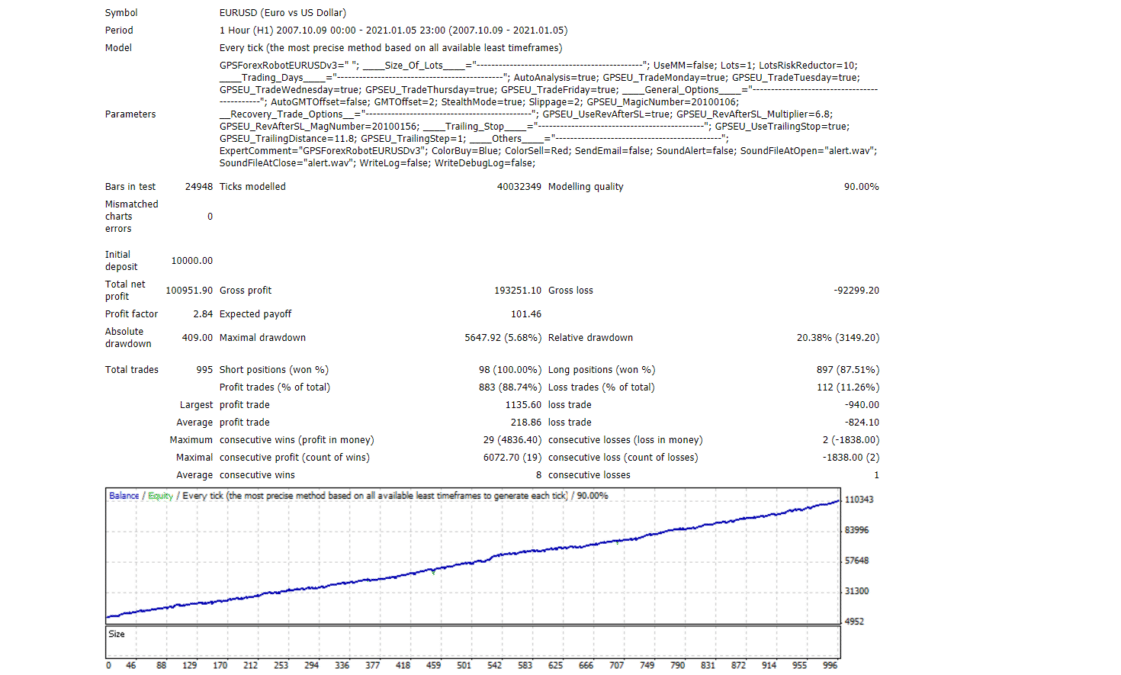 This backtest was conducted on the EUR/USD pair from 2007 to 2021. The robot placed 995 trades during this time period, winning 88.74% out of them. The win rate is a bit low in comparison to the live trading results. Here also the drawdown is quite high at 20.38%, although it is less compared to the live trading statistics.
GPS Forex Robot packages
You can purchase GPS Forex Robot for a one-time fee of $149, which is pretty close to the market average. Along with the robot, you get access to video tutorials, webinars, and other bonuses. The vendor offers a 60-day money-back guarantee for this product.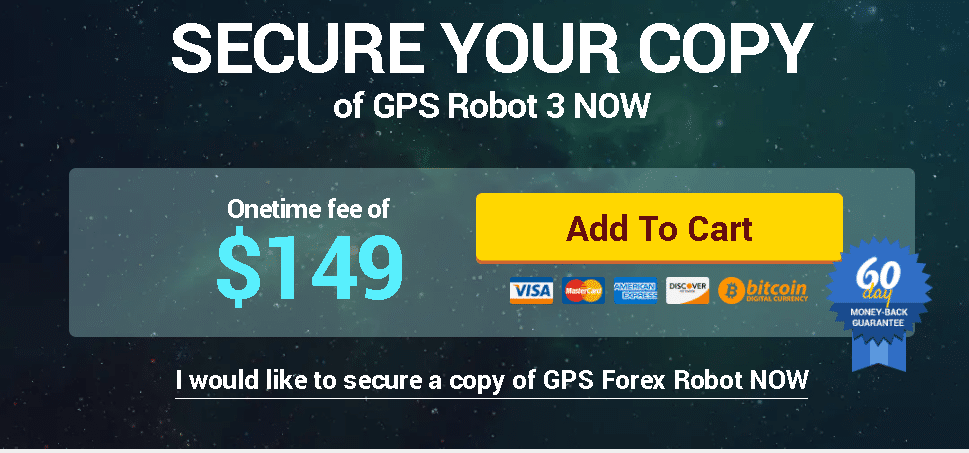 Assistance
You can get in touch with customer support via email or phone. We have a review on the Forex Peace Army website, however, where the user complains the support provided is horrible.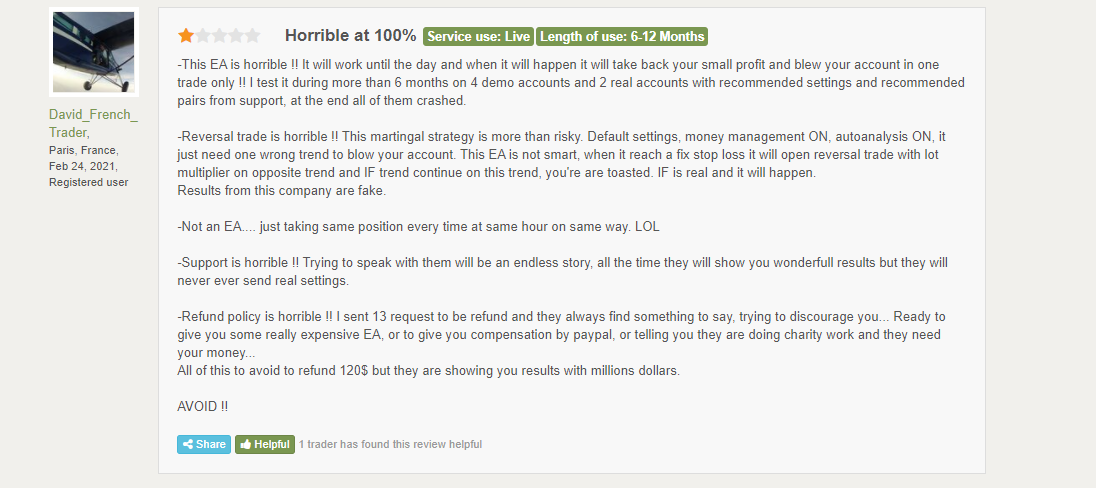 Other notes

It seems that GPS Forex Robot does not have a great reputation among Forex traders. On the Forex Peace Army website, one user complains about the robot only trading in one pair and blowing up accounts.
Is GPS Forex Robot a profitable bet in 2021?
We don't think so. Here are several drawbacks of this trading tool:
Lack of strategy insight
High drawdown for the live trading account
Negative customer reviews
Because of these factors, we don't think it is safe to invest in this Forex EA. It can drain your account in no time and lead to disastrous results.