Forex Imba is a trading advisor that was set to trade on the market in April 2014. We have a short presentation that is several pages long and includes only general information about settings.
Forex Imba company profile
The system lives on the market for almost 8 years in a row. We have no extra information about the developers' location. They don't have a reputation because no one wrote a review on the Forex Peace Army.
The highlights of Forex Imba
The presentation has some details and settings explained about the system and how it works on a terminal for us.
The robot can cover us with opening and closing orders on our terminal.
We can rely on stable profits.
We are allowed to open orders on AUDUSD and EURUSD.
The balance should start from $60.
There are no details about time frames to trade on.
We can get the system installed within several minutes.
The robot provides us with trading with fixed lot sizes.
It doesn't open orders with Martingale lot sizes.
We have a drawdown control applied.
We can work with any broker that we want.
There's a possibility to switch out accounts whenever we need.
We can read a user guide if we don't know anything.
The devs provide us with welcome support that can help us with trading.
Trading results with Happy MartiGrid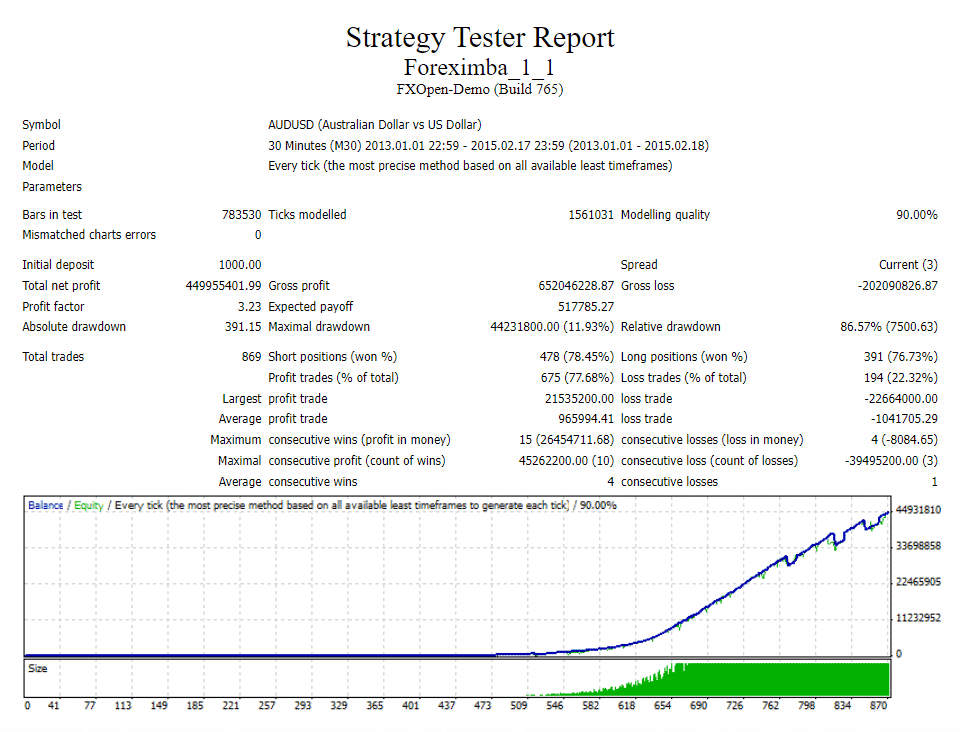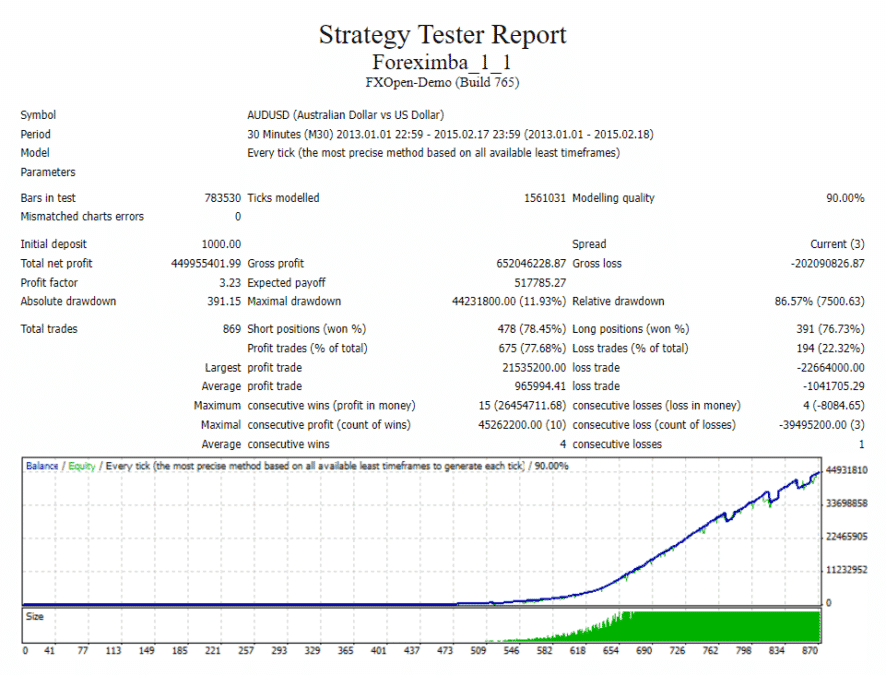 The devs tested the robot on the two years data on the AUDUSD cross pair on M30. The modeling quality was 90.00% with spreads of 3 pips. An initial deposit was $1000. The advisor has turned it into $449,955,401. The profit factor was 3.23. It has executed 869 deals. The maximum drawdown was 11.93%. The average accuracy was 78% for shorts and 76% for longs.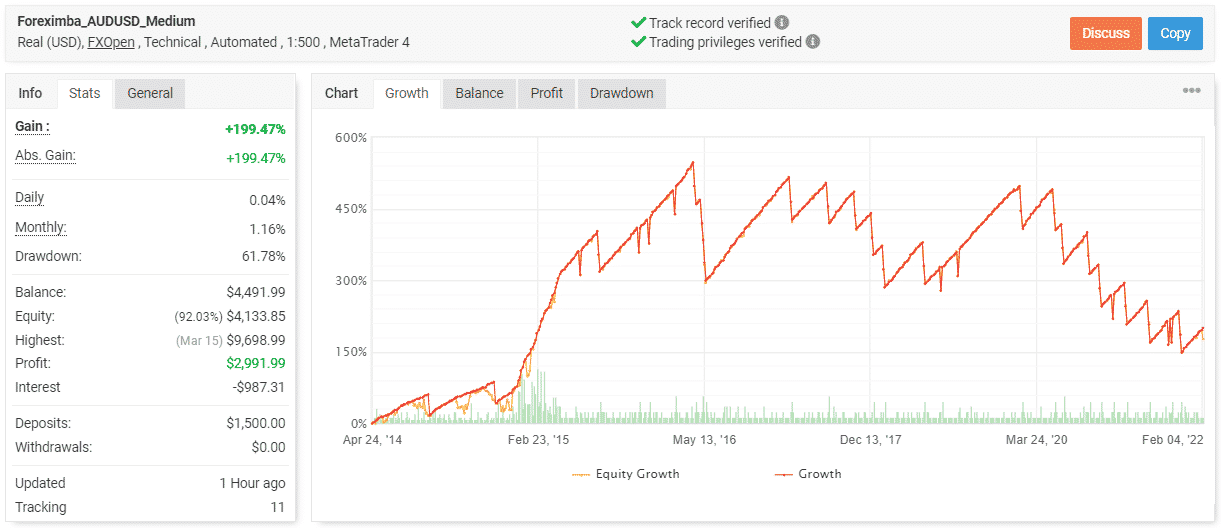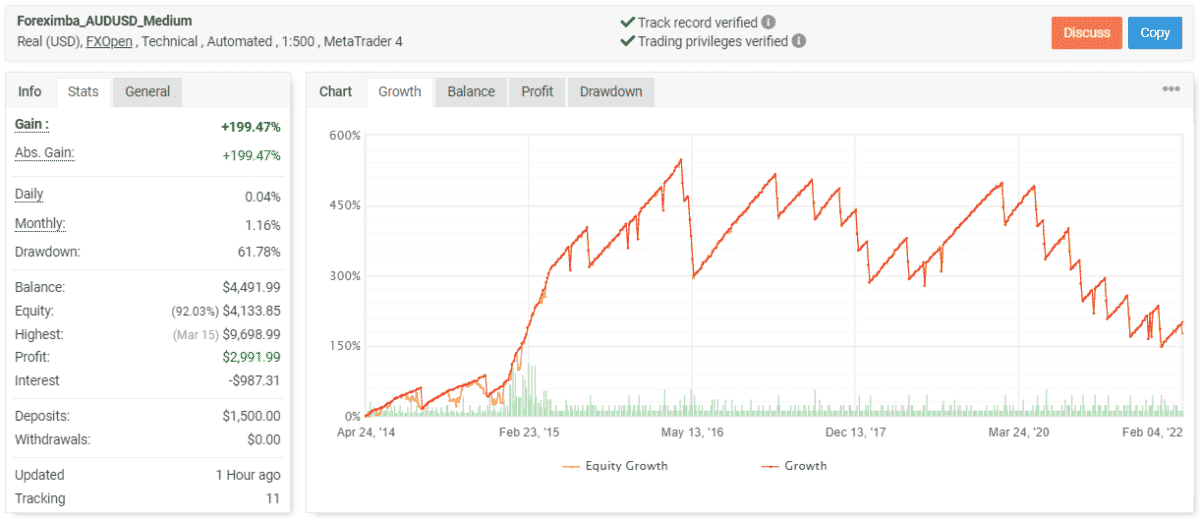 The robot was set to work on a real account. The broker was chosen as FXOpen. It trades on MT4 with 1:500 leverage. The account has a verified track record. It was deployed on April 24, 2014, and funded at $1,500. Its total gain is 199.47%. It's easy to note that the system losses over 30% from time to time. Only eleven traders track the trading results.


It has executed 921 orders and managed to obtain 2,265.6 pips. An average win is 28.20 pips when an average loss is -64.03 pips. The win rate is 73% for longs and 71% for shorts. An average trade length is three days. The profit factor is 1.08.


There's only AUDUSD traded. Only long trading direction is profitable.

The system mostly trades proper hours during the European session.


Monday with 127 orders is the less traded day.


The system bears significant risks. There should be only three losing trades to lose 10% of the balance.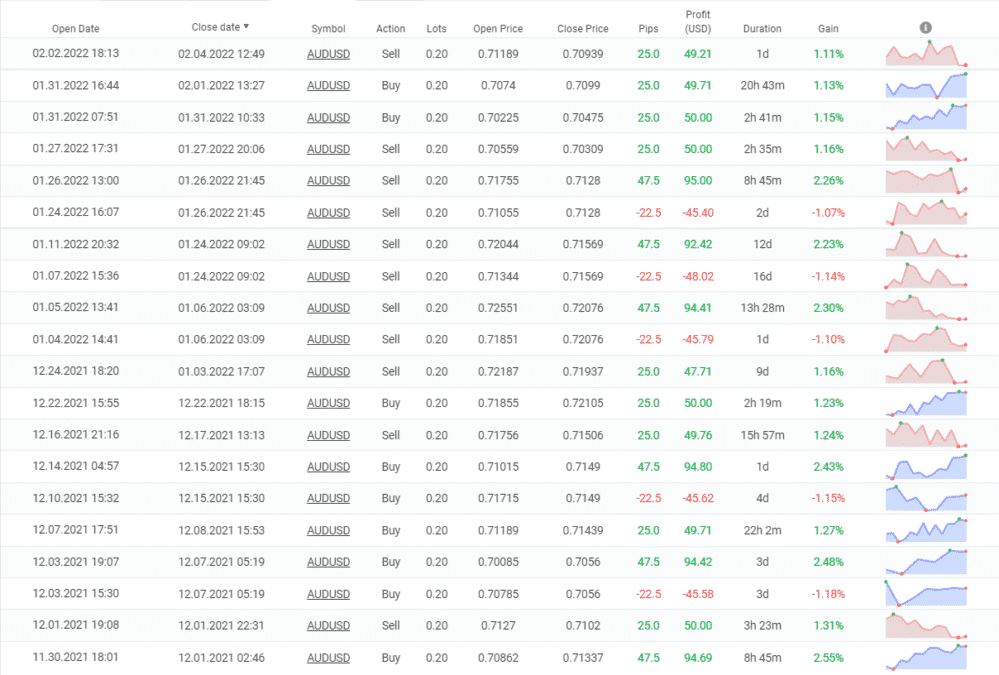 The advisor opens Grids of two orders to make even more profits.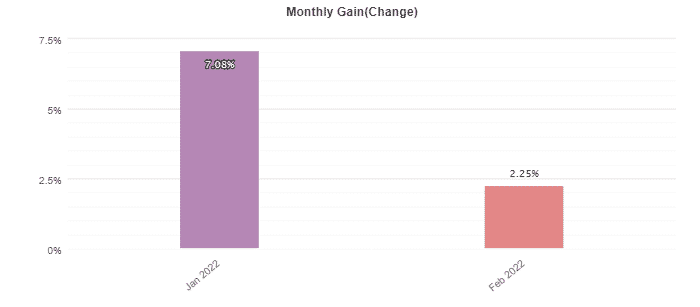 We may note that the first month of 2022 was closed at profit.
Forex Imba packages
The presentation has a simple offer without explanations of what features the package has. We have a price of $194.99 for a single copy. There's a 30-day refund policy applied.
Assistance
The developers provide an average support where we can get our questions answered within half a day.
Other notes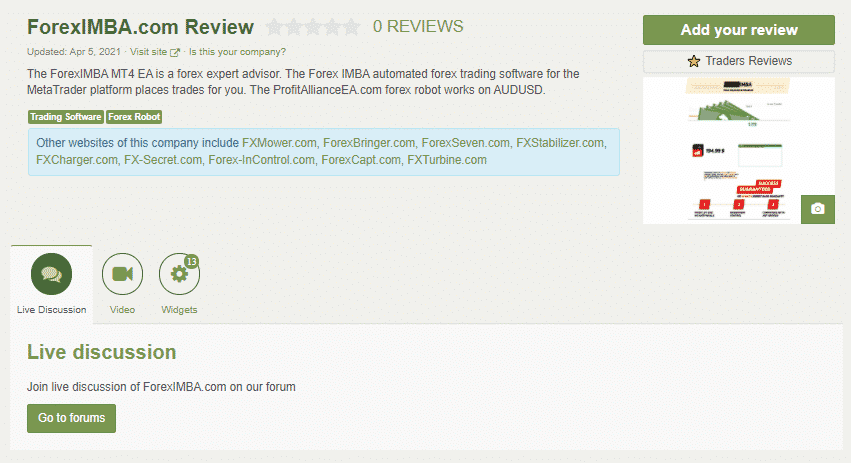 We have a profile of Forex Imba created by the Forex Peace Army. We have no testimonials written about how the system works for clients. Also, there are no trading accounts connected.
Is Forex Imba a reliable system?
It's easy to note that the robot can't work well. This tendency has been running for a long time.