Crypto and blockchain stocks can pay dividends, which can be used as passive income. Discover what they are and what stocks to invest in.
Stock markets have historically been the greatest creators of wealth. The average return on stocks in the US is 7% a year, which is equivalent to doubling your money every decade when dividends are reinvested.
The long-term capital gains rate applies to dividends paid on most company stocks, whereas short-term capital gains rates do not apply. Dividends paid on company stock are typically more predictable than those on cryptos. Sometimes, however, they offer a higher yield. The income earned via crypto investments is also taxable.
Crypto is a new asset type that pays dividends. The tax rate on crypto dividends will be higher for most investors. Here are five crypto assets that pay dividends.
Best crypto projects to watch right now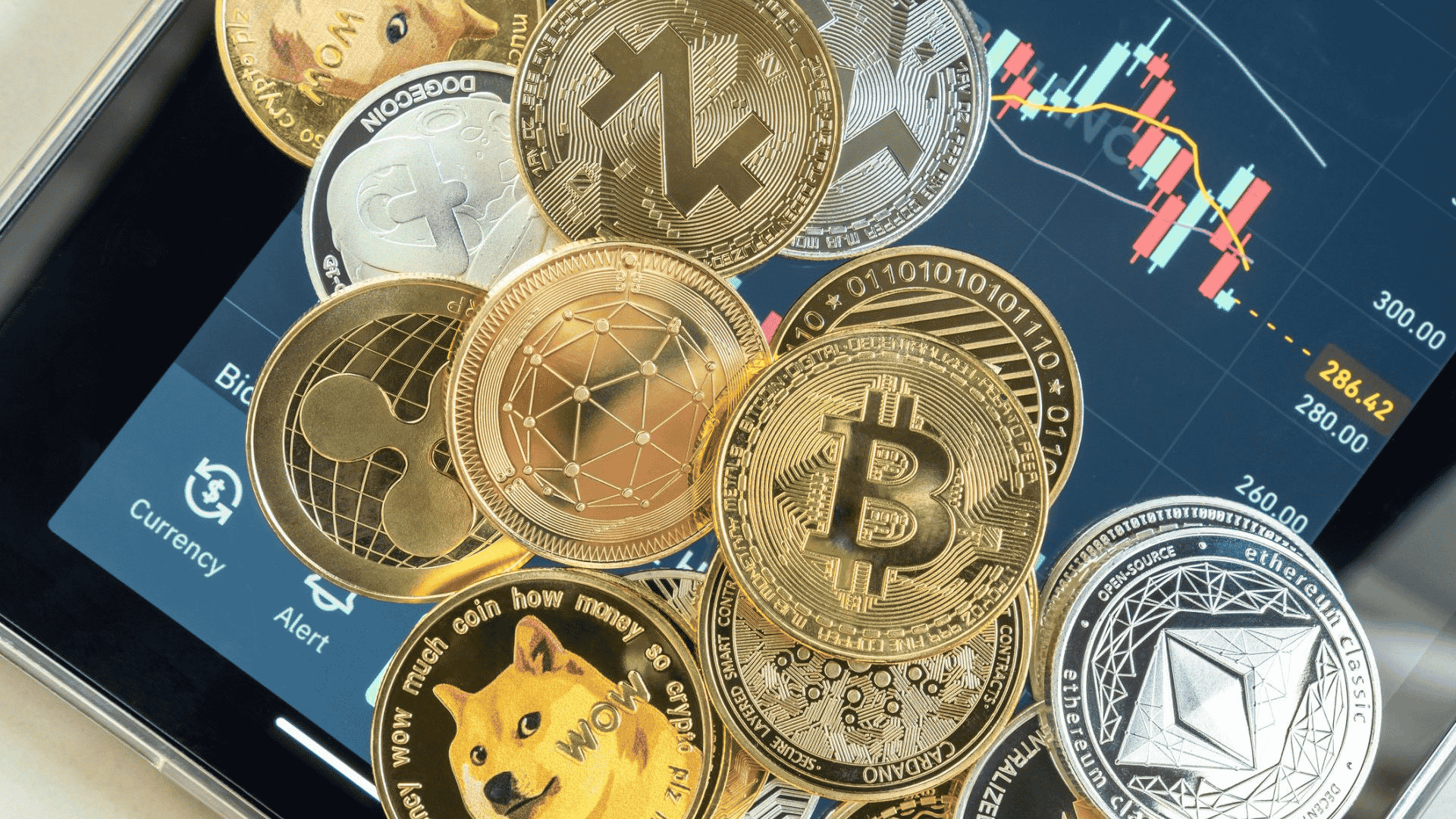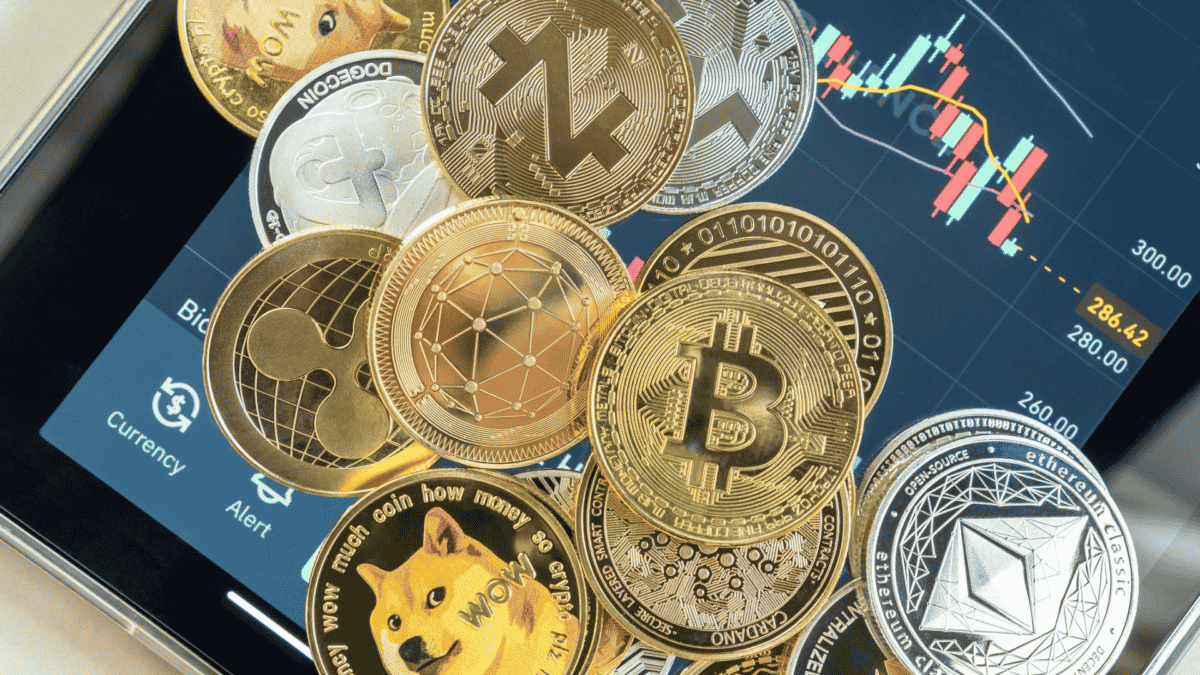 Having better grasped how crypto dividends operate, the top five cryptos will pay dividends by 2022. These also include the interest rates that apply to those specific commodities on BlockFi, which interest structure is based on:
The tier-1 interest rate for the first x quantities of crypto.
The tier-2 rate for a specific segment.
The tier-3 rate for a third amount.
This may seem confusing, so remember that if you invest a certain amount, you will earn a different interest rate on each part of the investment unless you fall under tier-1.
To illustrate this point, let's imagine that you invested 100 tokens of a particular currency. The rate for tier-1 would be 5%, tier-2 would be 2%, and tier-3 would be 1%, as follows:
A 5% interest rate would apply to the first 1.5.
For the next 48.5, the interest rate will be 2%.
There would be a 1% interest rate on the final 50.
How much would you earn if you invested in such projects 1 year ago?
Many altcoins are popping up in the crypto space these days. Unlike meme coins, there are several sustainable projects as well. There is potential for the crypto industry to continue growing. Currently, it is worth around $2 trillion, with approximately 60% of that in Bitcoin and Ethereum.
Today, Ethereum's price is almost the same as the previous year. However, the project has seen a remarkable rise since March 2020. By upgrading to Ethereum 2.0, Ethereum should be faster, safer, and more scalable. Ethereum would have a better chance if the network could pull this off than competitors like Cardano and Solana.
Ethereum investors who believe that the long-term thesis of the cryptocurrency is sound, despite the update's problems, could consider opening a starter position in ETH now. However, the upgrade is uncertain because it's never been attempted before. Investors are probably best served by simply waiting until after the ETH upgrade has been completed before they consider ETH.
Top five dividend-paying altcoins and cryptos
The following are the five dividend-paying altcoins and cryptos with which you can earn a profit.
Bitcoin (BTC)

Bitcoin is a digital or virtual currency created in 2009 that uses peer-to-peer technology to facilitate instant payments.
Why does it have the potential to grow?
According to many experts, Bitcoin's value heavily depends on its scarcity. There are 21 million Bitcoins available at any given time. A maximum of 21 million Bitcoins will never exist. Bitcoins cannot be copied: it can't be counterfeited since Bitcoin runs on a blockchain ledger.
How much would you earn if you invested one year ago?
In 2021, BTC ended at just over $46,000, from a starting price of about $29,000. The all-time high for BTC was set on November 21st, 2021, when it reached $68,789.63. Therefore, you may have lost 14.8% of your investment if you bought BTC in May for $34616.14.
Ethereum (ETH)

Ethereum is a decentralized, open-source blockchain with smart contract functionality. Ether (ETH or Ξ) is the native crypto of the platform.
Why does it have the potential to grow?
Due to the unique nature of its structure and because it is the first of its kind, many investors and industry experts believe that Ethereum will grow in the long run.
How much would you earn if you invested one year ago?
In November 2021, the price of ETH peaked at $4,891.70, and since then, it has been declining. ETH's value has dropped almost 50% since January 2022, making for an awful year for crypto. A year ago, if you had invested in Ethereum for $2279.51, you would have lost 14.2% of your investment.
Basic Attention Token (BAT)

BAT is a blockchain-based system for tracking media consumers' time and attention on websites using the Brave web browser. Built on Ethereum, its goal is to efficiently distribute advertising money between advertisers, publishers, and readers of online marketing content and ads.
Why does it have the potential to grow?
The BAT still comes at a very reasonable price. In conclusion, all the prerequisites are in place for Basic Attention Token to become a massive success by 2020. Advertising through its innovative model is spreading quickly to users and is being adopted by businesses.
How much would you earn if you invested one year ago?
The value of BAT has steadily increased since the end of July 2021 to $0.65. Many investors are now looking at this crypto. The BAT price spiked in April 2021 during rising markets. In that period, the Basic Attention Token hit its current high of $1.65. Investors in BAT one year ago would have made a 153% return on their investment.
Uniswap (UNI3)

Uniswap is a crypto exchange that uses a decentralized network protocol. Uniswap is also the company's name that initially built the Uniswap protocol.
Why does it have the potential to grow?
Several financial protocols enable investors to exchange fiat for crypto. It's not surprising that Uniswap has become the largest decentralized exchange on the planet. This exchange enables investors to exchange up to 943 crypto trading pairs easily.
How much would you earn if you invested one year ago?
As with the rest of the crypto market, the UNI token started performing very well in 2021. By the end of February, the token price had already reached $23. In 2022, however, it will gradually drop to $5.42. It will, however, have the potential to rise in the future. In that case, investors who invested in Uniswap a year ago would lose 76.43%.
Chainlink (LINK)

Chainlink tokens, called LINK, serve as currency to pay Chainlink network operators for retrieving and preparing off-chain data and performing computations.
Why does it have the potential to grow?
A unique feature of Chainlink is the ability to expand intelligent contracts, making data accessible for events and transactions and following the same trend.
How much would you earn if you invested one year ago?
Since May 2021, the LINK token for the decentralized oracle Chainlink has declined. It has been a year since LINK's all-time high, and its price is still 78% lower. Therefore, if you had invested in Chainlink at a May price of $47.1 a year ago, you would have lost 84.9% of your investment.
Final thoughts
Thanks for checking out our top five best cryptos with dividends in 2022. Rather than taking the risk of trading on an exchange, you can let your crypto sit safely in a wallet and earn you money instead of trading it.
In the same way, you would research any investment, and you should determine which crypto and which method will provide the best return for you. You can always experiment with a small stake at first, and if it works for you, you could increase your investment.