Can you make trading on a tablet?
Can you trade stocks on an iPad?
Which tablet is best for share trading?
The trading landscape is constantly evolving with the growing number of electronic platforms, courses, and apps. It means anyone can trade anywhere and at any time.
A global stock market that made gains of $17 trillion in value in 2019 suggests a positive trend despite the pandemic.
Even though stock trading doesn't require much computing power, a tablet is a good option due to its portability and functionality. Tablets make the process easier and more efficient anywhere to trade stocks. If you are looking for a tablet that you can use to trade FX and stocks, here are a few you should consider.
Top five tablets for stock trading
Let's dive into the collection of our top five tablets for trading.
Apple iPad Pro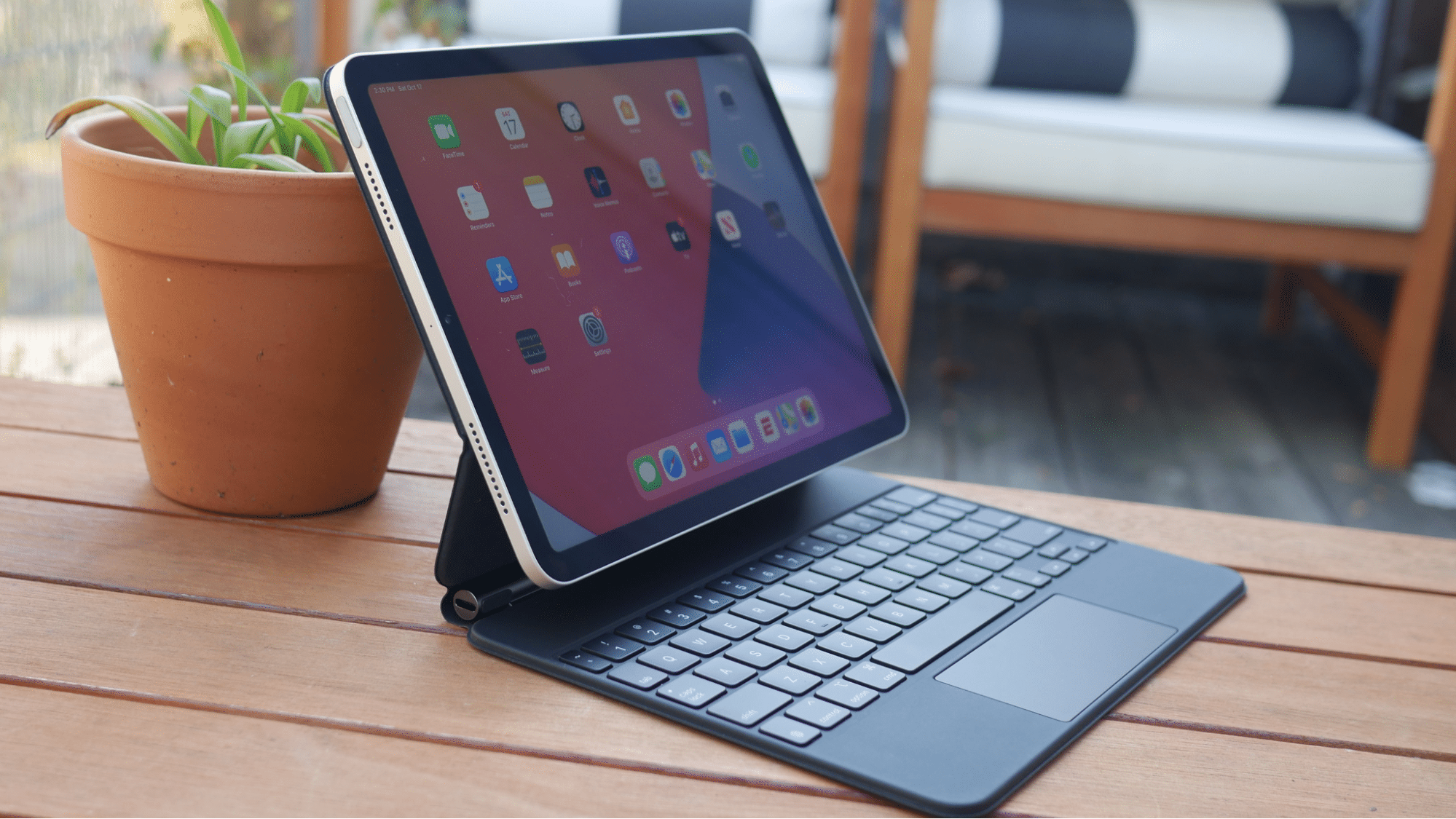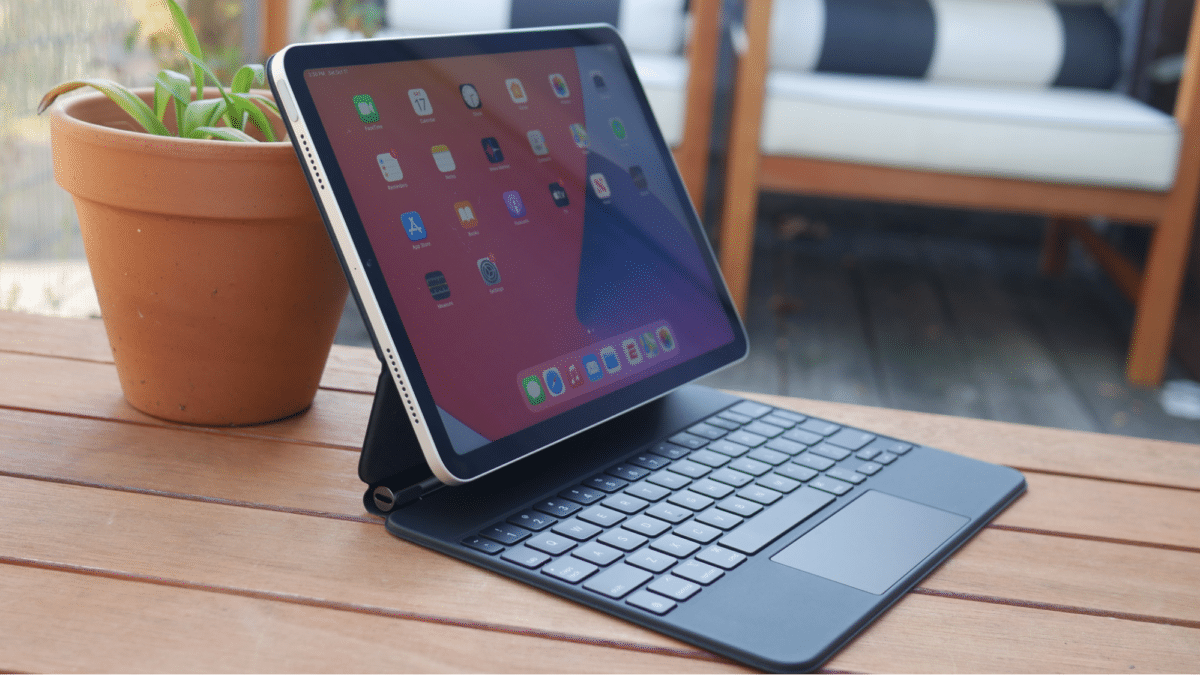 With its 12.9-inch screen and 2048 x 2732-pixel display, the Apple iPad Pro offers a visually stunning screen. Powered by 6GB of RAM, the iPad Pro runs extraordinarily fast, making it possible to use your trading app without experiencing any difficulties.
You can also store numerous recordings, images, and music on the iPad Pro, thanks to its 1TB internal storage. Also, you can find other models with less storage according to your requirements, including 128GB, 256GB, or 512GB.
Pros
Incredible display
Superfast and exciting performance
Slim build
Outstanding battery timing
Good audio speakers
USB4 and Thunderbolt 3 support
Cons
Limited color options
Costly
The Apple Pro supports smart and magic keyboard folio and a simple and smart Apple pencil that makes it useful for stock traders. Also, you can say it is the best choice for stock trading due to its outstanding hardware, audio features, and splendid functionality.
Microsoft Surface Pro 7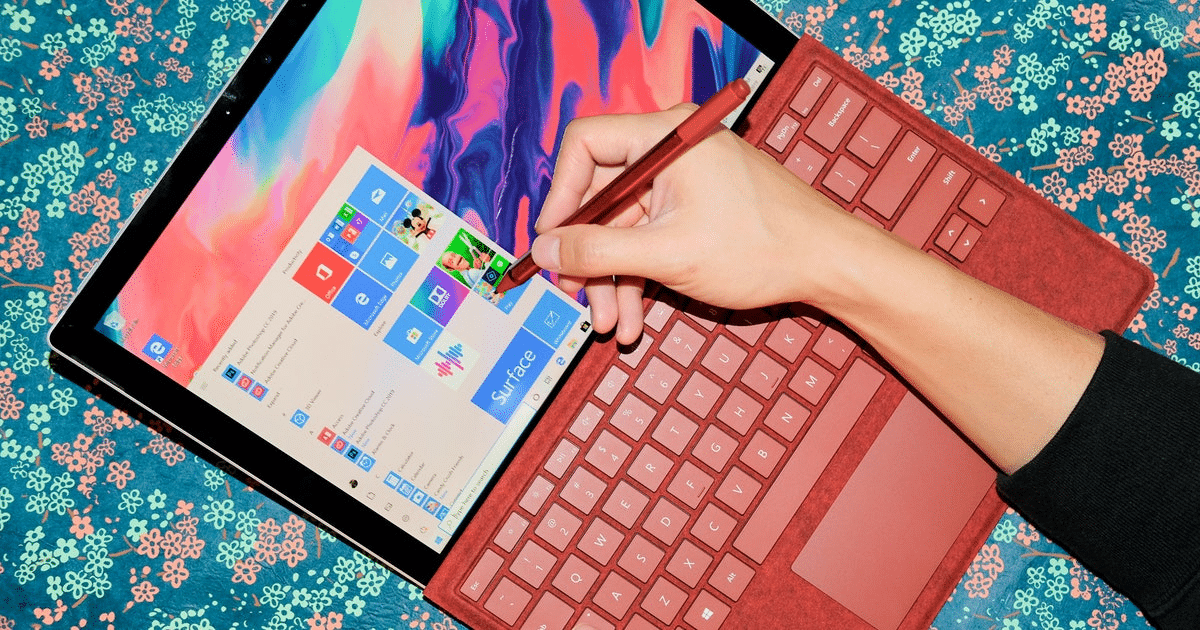 Microsoft Surface Pro-7 is among the remarkable 2-in-1 mid-range devices, and it is highly economical to be accessible for everyone. Microsoft devices are considered helpful for taking notes and writing due to tablet flexibility.
The Microsoft Surface Pro 7 consisted of a 10th generation Intel core processor and a 2.7 GHz frequency. But its weight is just 1.7 pounds due to its unique slim design. Also, its battery capacity is up to 11 hours, and recharge time is very fast as you can charge it from 0%-80% in just an hour.
Pros
Excellent display
Smart and catchy design
High the processing power
USBA and USB-C ports
Cons
It has similar features to Pro 6
Average battery life
Bezels are rather thick
If you want to try stocks trading and enhance your trading skills, you will need access to resource-intensive mobile apps. Using Surface Pro 7 can ideally fulfill your demands at highly economical and reasonable prices. But it is still among the top tablets to use for stock trading. Several accessories, including keyboards, are also available separately, which usually increases its price.
Samsung Galaxy Tab S7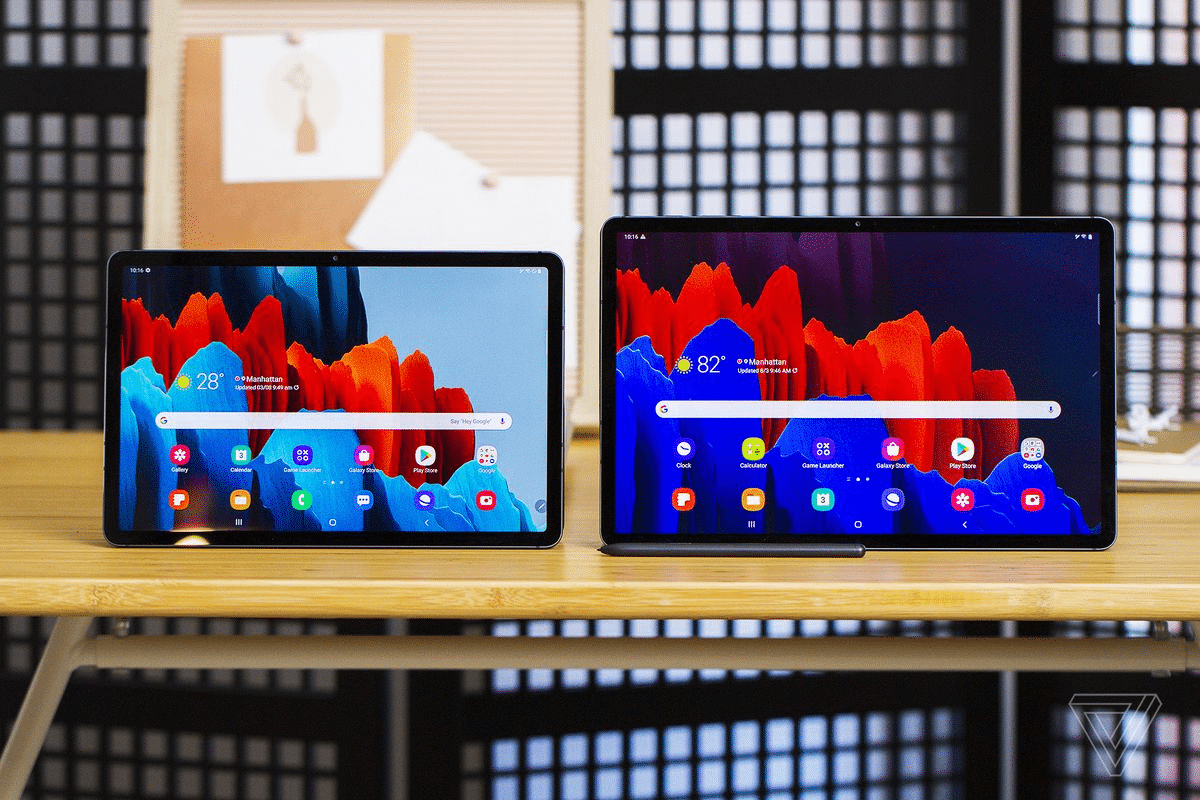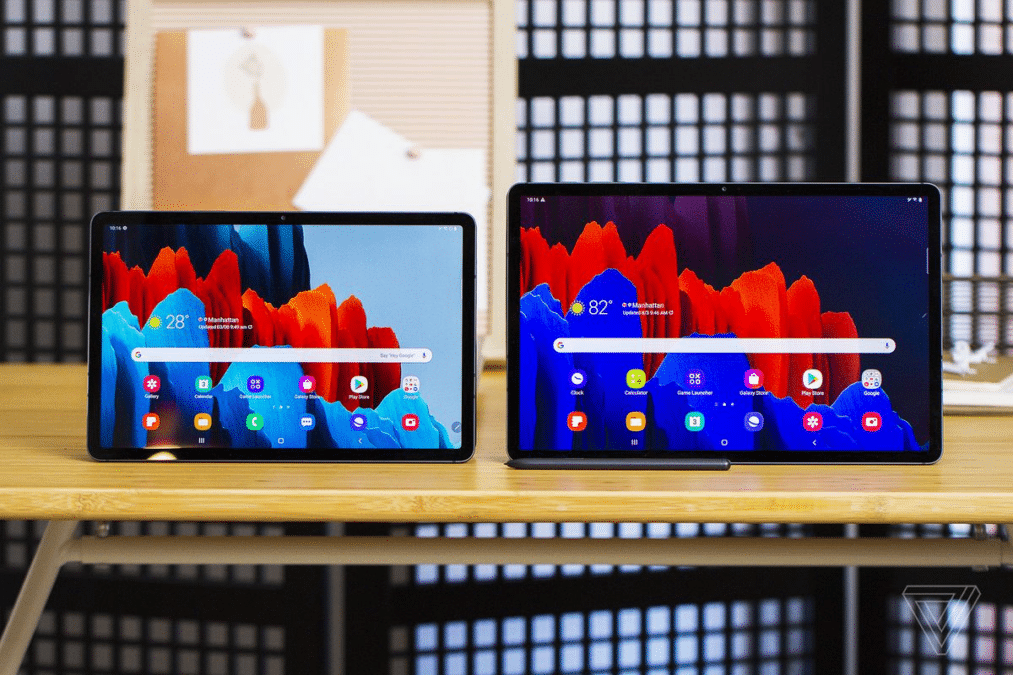 A highly recommended stock trading tablet is Samsung Galaxy Tab S7, which stands out among other Android tablets. The mobile device is powered by an 865 Plus Qualcomm chipset, 6GB RAM, and 128GB internal storage. The Samsung Galaxy tab s7 comes up with a twist as it has several variants to choose a model with 8GB of RAM or one with 256 GB or 512GB.
Moreover, you can choose from various mystic color variations, including black, silver, and bronze. It looks and feels just like the latest iPad Pro when it comes to the design-build of the Tab 7. Weighing only 1.1 pounds and measuring 9.9 inches, it's a convenient travel companion.
In addition to stock trading, you can also stream online content, browse the web, and archive documents with this Samsung flagship tablet.
Pros
Smart and beautiful 120Hz display screen
Durable battery life
Nice design finish
Speedy performance
Thin and portable look
Cons
DeX-mode needs improvements
The Android device has a sizable 8000mAG battery that can last throughout the day. Despite its DeX mode backslash, the Samsung Tab s7 is an impressive and pleasing art piece and is considered one of the best tablets for stock trading.
Microsoft Surface Go 2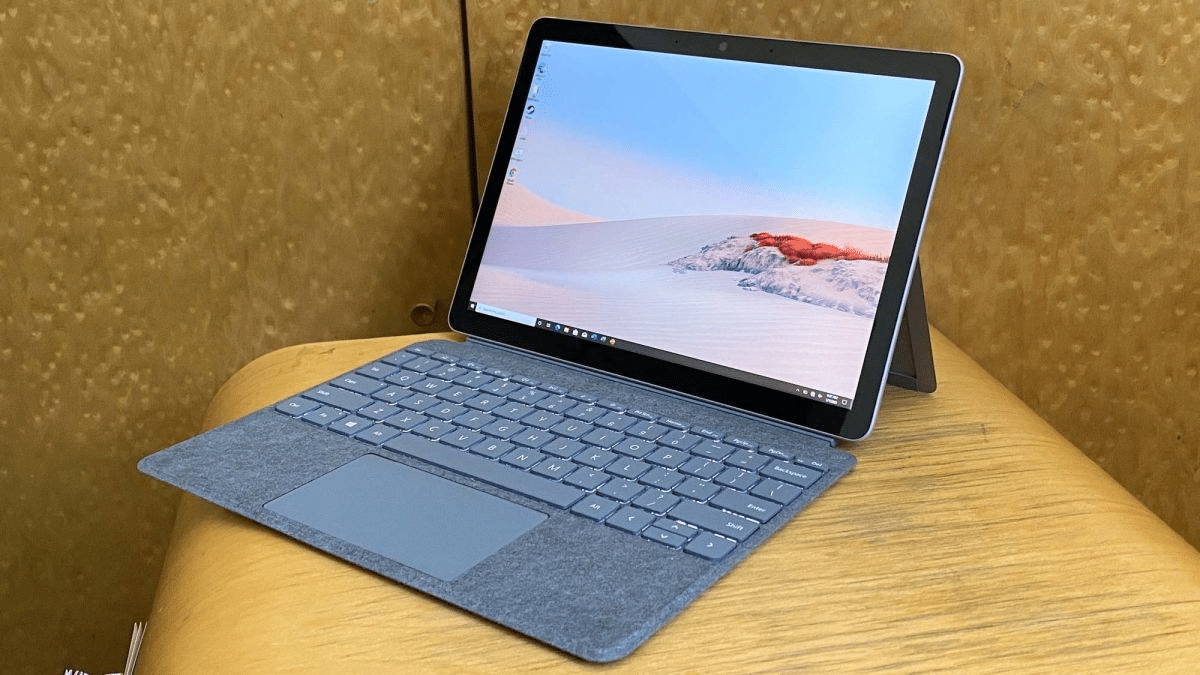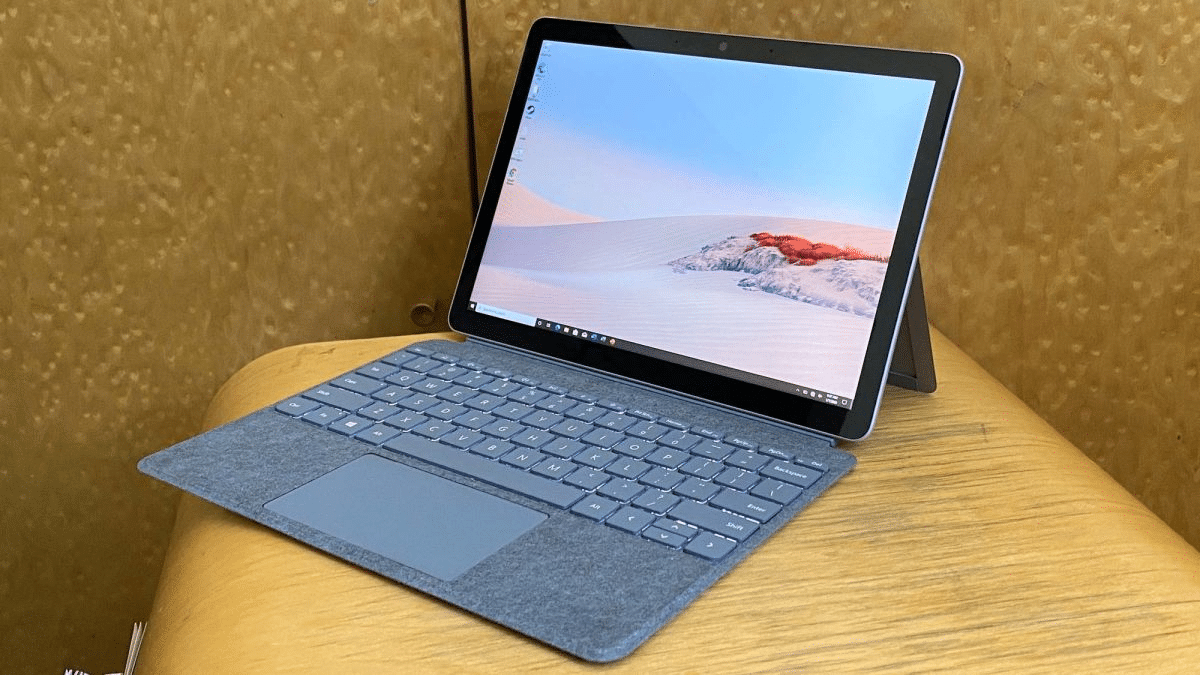 Microsoft 2-in-1 laptop is the smallest and lightest of its kind. Built for your everyday needs, the Surface Go 2 boasts a giant 10.5-inch touchscreen, more excellent resolution, and a long-lasting battery timing, i.e., perfect for the whole family. It can be used as a laptop or tablet since its keypad is detachable.
Surface Go 2 is the ultimate portable PC, capable of handling all your day-to-day tasks from anywhere. Microsoft Surface Go 2 gives you the ability to make notes, manage homework, prepare presentations and manage email with ease.
With 9.65 inches x 6.9 inches x 0.33 inches in size, the Microsoft Surface Go 2 is equipped with an Intel Core M3 8th generation processor. You can relax with the Surface Go 2's enhanced 220 PPI display and 10.5'' touchscreen display. It offers an impressive life expectancy of up to ten hours of typical device usage, making it great to perform daily life tasks, including social networking, emailing, and forex trading, without facing any severe interruptions.
Pros
Long battery timing
Excellent webcam
Vivid 10.5-inch display
Sleek magnesium design
Cons
Last-gen CPUs
Cramped type cover keyboard
The keyboard and stylus is available separately, increasing costs
When it comes to battery life, the Microsoft Surface Pro 7 gives you longer battery life, more than 10.5 hours, than the Surface Pro 7. Its specification and functionality make it ideal for stocks trading, as well as multitasking in other roles.
Apple iPad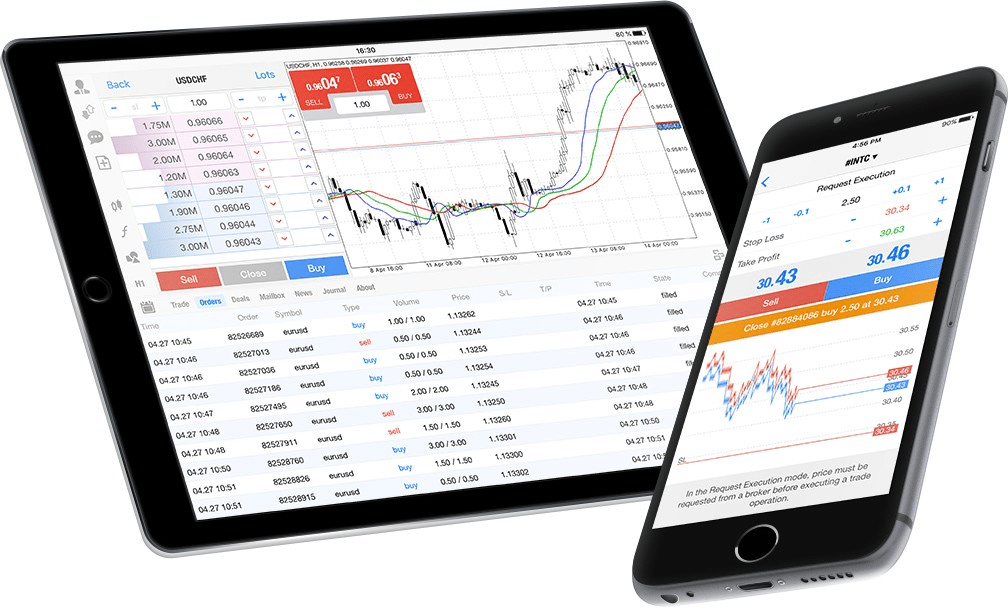 Apple 8th generation iPad, with a 10.2-inch retina display and A12 Bionic chip with a neural engine, is the latest tech and smartphone manufacturer's product.
Apple's iPad provides users with an unrivaled blend of tremendous functionality and outstanding ease of use. There are more amazing things about the Apple iPad, including the Apple Pencil and the Bluetooth keyboard.
You can surf the web for up to ten hours using its Wi-Fi connectivity and 8MP camera with HDR. You feel even more connected to the world around you when you listen to music and watch videos. The battery can last about nine hours when using the mobile data connection.
Pros
Excellent performance
Good price for an iPad
Excellent battery life
Cons
10-hour battery life on the Apple iPad will allow you to complete every task required for your FX trading activity in a single charge. You will likely want to install all the best trading apps on your iPad if you plan to use it for stocks trading.
Final thoughts
When you pick a tablet for online trading, you should consider what else you need to know about the device of your choice. It would be best to base your decision on what you need the most about the various options available.