Trend Spider is a unique chart analysis software that brings advanced artificial intelligence and automation right into the hands of traders. This platform is designed to facilitate time-efficient analysis and trade planning, offering a range of features from multi-timeframe analysis to an automated technical analysis that uses machine learning. In this review, we'll delve into the capabilities and features of Trend Spider, shedding light on how it can potentially revolutionize your trading experience.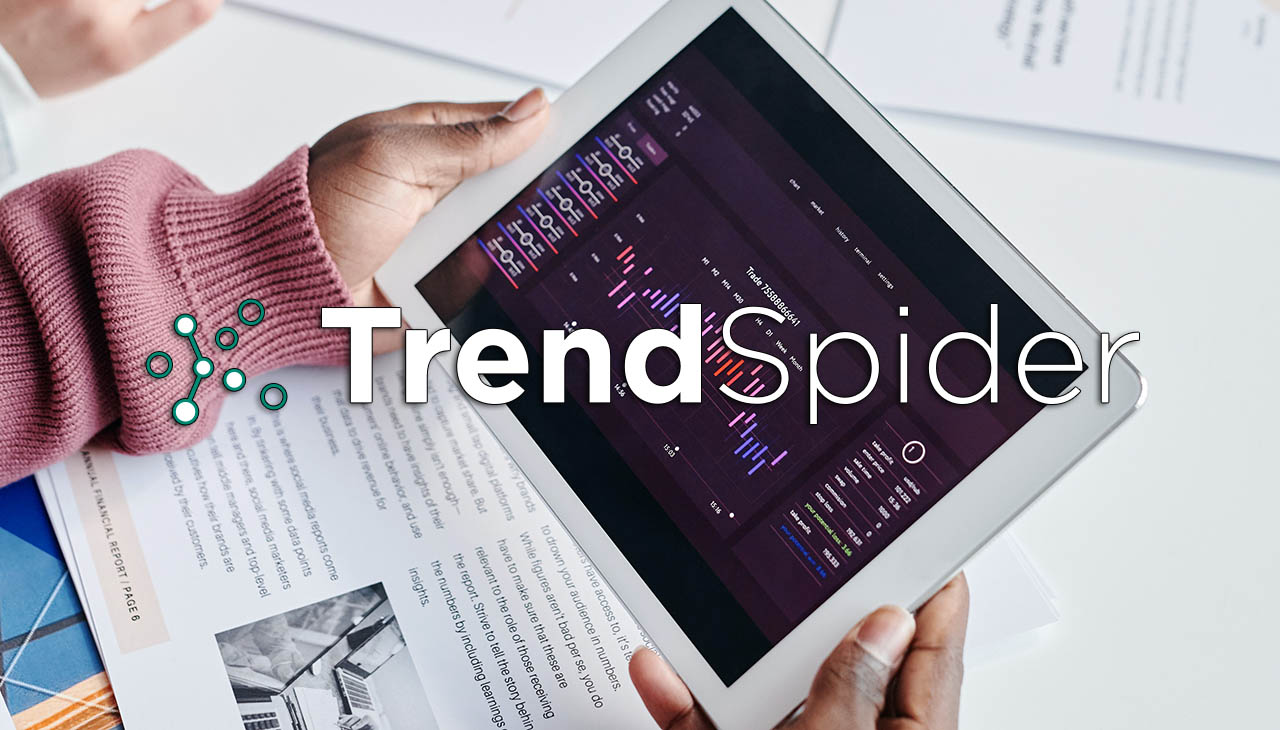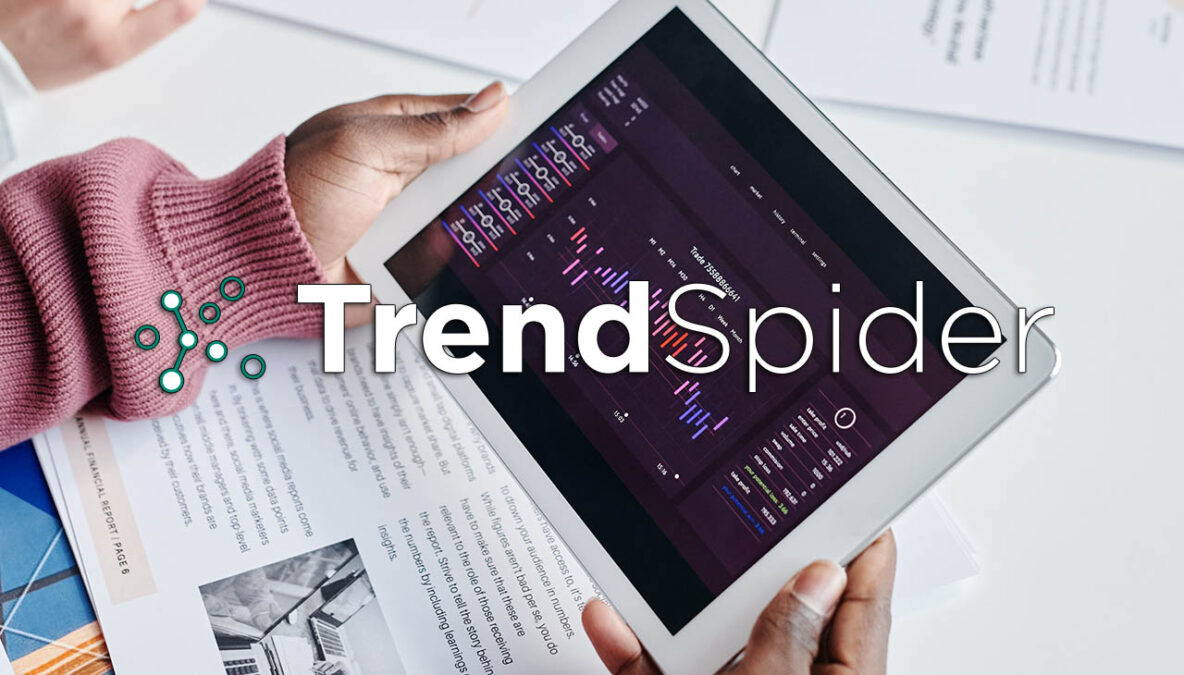 Features of Trend Spider
Automated Technical Analysis: One of the standout features of Trend Spider is its Automated Technical Analysis. This feature utilizes machine learning to identify and highlight key levels, trends, and patterns in the market data, saving traders significant time they would otherwise spend on manual chart analysis.
Multi-Timeframe Analysis: Multi-Timeframe Analysis is another powerful feature that allows traders to view and analyze multiple timeframes on a single chart. This makes it easier to spot market trends over different periods, thereby aiding in more informed decision-making.
Strategy Backtesting: Trend Spider offers a robust Strategy Backtesting feature, through which traders can test their trading strategies against historical market data. This helps in validating the efficiency of strategies before using them in live trading.
Dynamic Price Alerts: Last but not least, Trend Spider provides Dynamic Price Alerts that notify traders of significant price movements in real-time. This enables them to act promptly and make the most of market conditions.
User Interface and Navigation
Trend Spider's user interface is clean, intuitive, and user-friendly. The design is aimed at reducing clutter while providing easy access to a plethora of features. The main dashboard is laid out in such a way that all the key navigation elements such as charts, analysis tools, and alerts are easily accessible. The charting workspace is flexible, allowing for customization according to the user's preferences. The color scheme is comfortable on the eyes, making it easier for traders to spend long periods analyzing charts. Furthermore, the platform provides a comprehensive user guide and tutorials, making it easy even for novice traders to navigate. This thoughtful design of the user interface and navigation contributes to making Trend Spider a comprehensive yet accessible tool for traders at all levels of experience.
Advanced Charting Capabilities
Trend Spider's advanced charting capabilities are a cut above the rest. Traders are provided with an extensive array of chart types and indicators which can be used to conduct in-depth market analysis. The charts offer high-quality visuals and can be fully customized according to the user's trading style and preferences. One outstanding feature is the ability to overlay different chart types, allowing for a multifaceted analysis within a single view. Furthermore, the platform's unique Heatmap feature visualizes areas of concentrated support and resistance, providing traders with significant insights that can influence their trading decisions. Thus, Trend Spider's advanced charting capabilities, combined with its myriad of other features, equip traders with all the necessary tools to navigate the financial markets successfully.
Automated Trend Recognition
Trend Spider's Automated Trend Recognition is another stellar feature that sets it apart. Incorporating advanced AI and machine learning algorithms, this tool automatically identifies and plots trends and patterns on the charts. This not only streamlines the process of technical analysis but also significantly reduces the risk of human error. By highlighting potential breakout patterns, trend reversals, and other critical market events, Automated Trend Recognition allows traders to anticipate market movements and react accordingly. This powerful feature is invaluable for traders who want to stay ahead of the market, maximize their profits, and minimize their losses.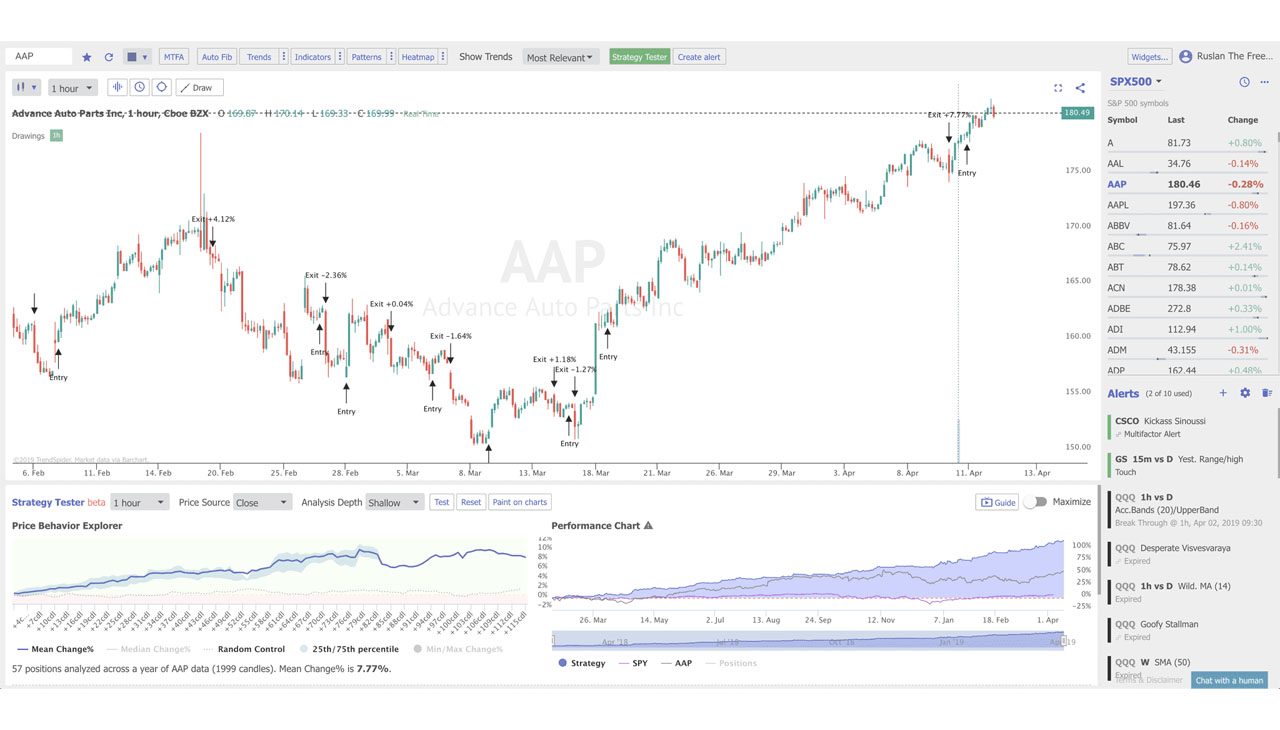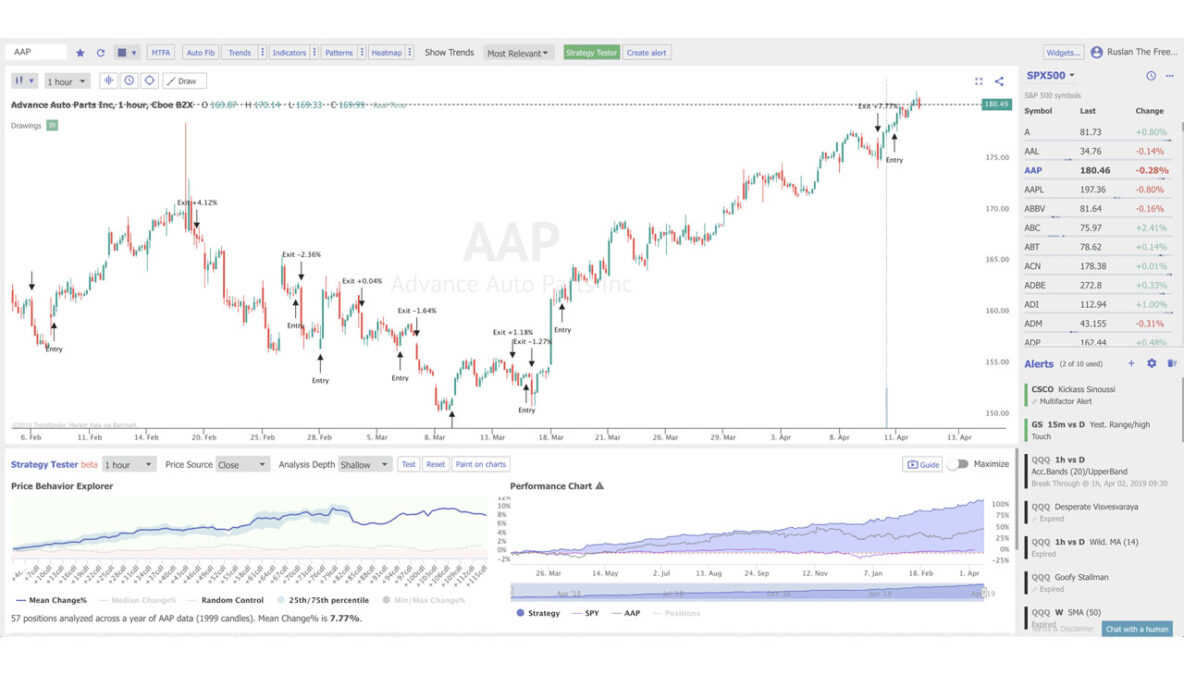 Dynamic Price Alerts
Trend Spider's Dynamic Price Alerts is a real-time feature designed to keep traders on their toes. Unlike regular static alerts, these are based on drawing tools and technical conditions, which means they adapt to the evolving price action in the market. Traders are informed of significant price movements and potential trade opportunities immediately, allowing them to react promptly. Instead of continuously monitoring the markets, traders can focus on other tasks, secure in the knowledge that they won't miss out on crucial trading opportunities. The alerts can be customized according to user preferences and can be sent via email, SMS, or in-app notifications. The speed and flexibility offered by Dynamic Price Alerts further enhance the platform's efficiency, making Trend Spider a valuable tool in any trader's arsenal.