Trade Ideas is a revolutionary product designed to streamline the process of finding, charting, and trading stocks that meet your criteria. In an increasingly competitive stock market, having the right tools can make the difference between success and failure. With its powerful scanning software, Trade Ideas offers investors an innovative solution to sift through the noise and focus on the most promising opportunities. Whether you're a seasoned trader or just starting, this review will provide an in-depth look at how Trade Ideas can help maximize your trading potential.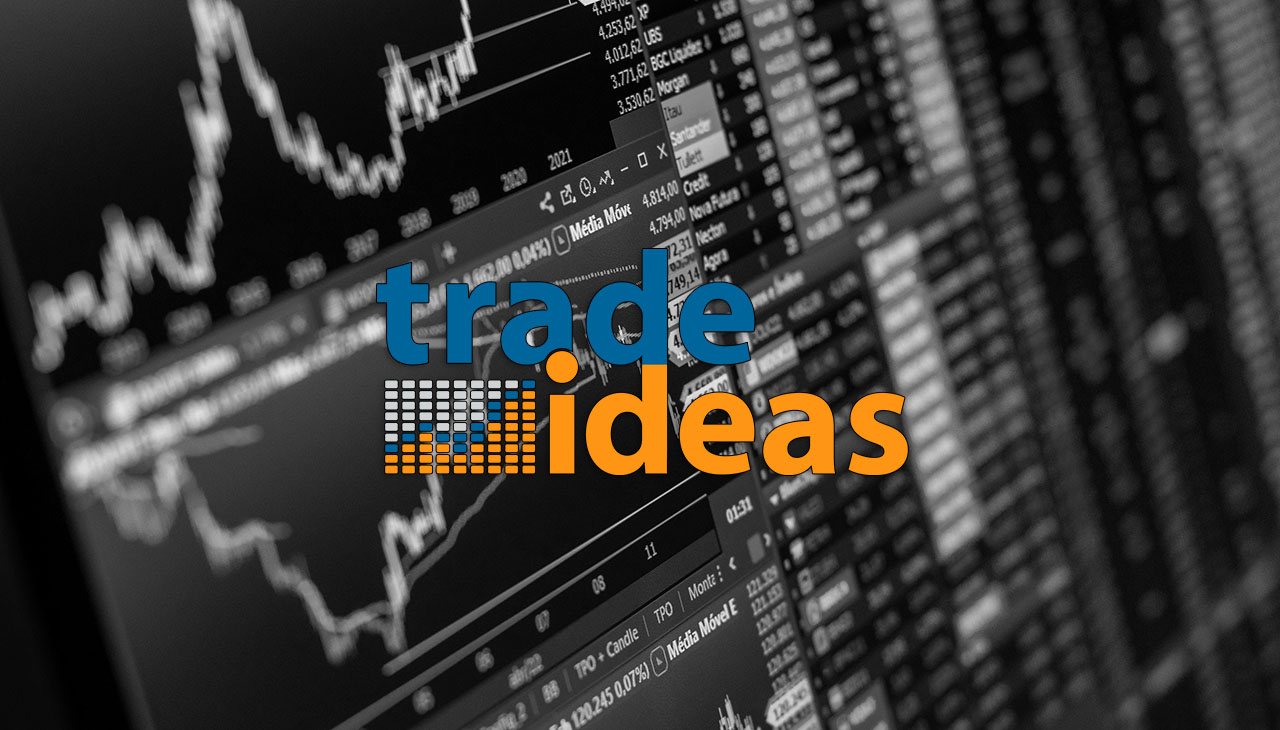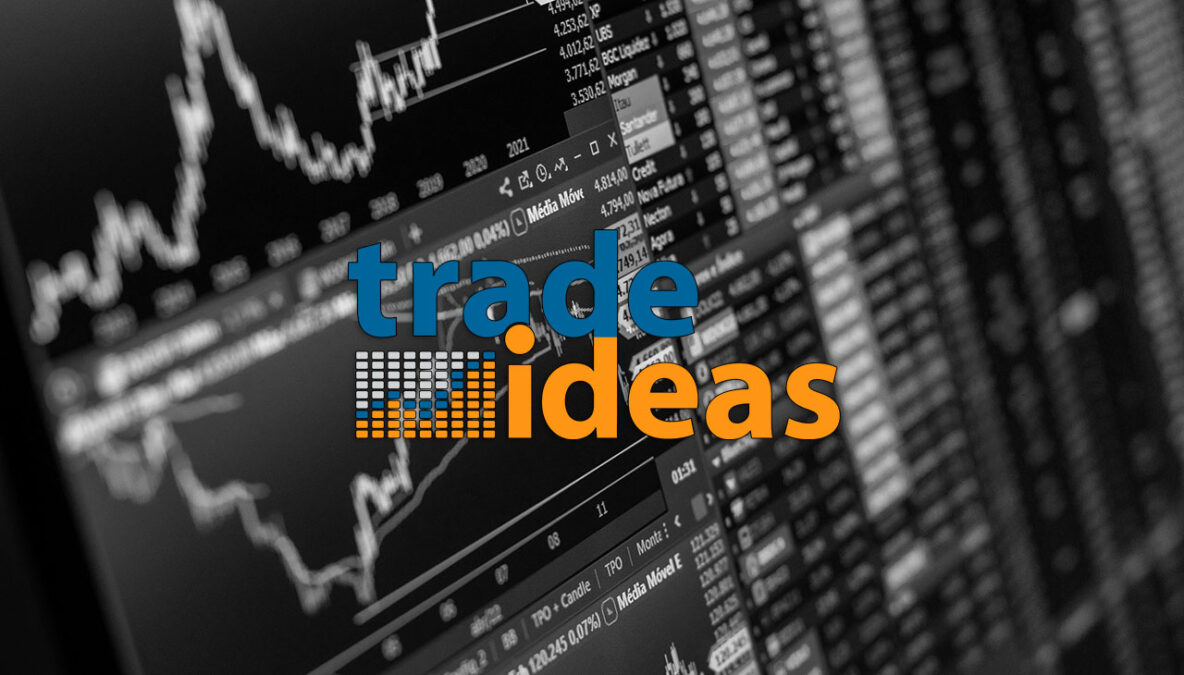 Features of Trade Ideas
Trade is a powerful stock scanning software that offers a wide range of features to help traders identify profitable trading opportunities. Here are some key features of Trade Ideas:
Real-Time Scanning: Trade Ideas provides real-time scanning capabilities, allowing traders to scan the market for stocks that meet specific criteria or patterns. This feature ensures that traders have access to the most up-to-date information and can take advantage of market movements.
Artificial Intelligence: Trade Ideas utilizes artificial intelligence technology to analyze vast amounts of data and generate trading ideas. The AI-powered algorithms help traders identify potential trade setups and make informed decisions.
Stock Screener: With Trade Ideas, you can create custom stock screeners based on various criteria such as price, volume, technical indicators, and fundamental data. This allows traders to filter out stocks that do not meet their specific requirements.
Alert System: Trade Ideas has a robust alert system that notifies traders when certain conditions are met. Traders can set up alerts for price movements, technical indicators, news events, and more. This feature helps traders stay on top of market developments and take action when necessary.
Backtesting and Simulations: Trade Ideas offers backtesting capabilities, allowing traders to test their strategies on historical data. Additionally, traders can simulate trades in real-time using virtual trading accounts to evaluate the performance of their strategies before risking real money.
Community and Collaboration: Trade Ideas has a strong community of traders who share ideas, strategies, and insights. Traders can collaborate, discuss trading ideas, and learn from experienced traders through the Trade Ideas platform.
Please note that the features mentioned above are based on current information available about Trade Ideas. It's always recommended to visit the official website or contact Trade Ideas directly for the most accurate and up-to-date information.
User Experience
User experience (UX) refers to the overall experience that a user has when interacting with a product, system, or service. In the context of Trade Ideas, here's an overview of the user experience:
User-Friendly Interface: Trade Ideas provides a user-friendly interface that is intuitive and easy to navigate. The platform is designed to provide a seamless user experience, with clear menus, icons, and layouts that make it easy for traders to find the information and tools they need.
Customization Options: Trade Ideas allows users to customize their experience based on their preferences and trading style. Traders can personalize their dashboards, set up watchlists, and create custom alerts and filters to tailor the platform to their specific needs.
Responsive Design: Trade Ideas is designed to be responsive across different devices and screen sizes. Whether traders access the platform through a desktop computer, laptop, tablet, or mobile device, they can expect a consistent and optimized user experience.
Speed and Performance: As a real-time stock scanning software, Trade Ideas prioritizes speed and performance. The platform is engineered to deliver fast and accurate data, ensuring that traders can quickly analyze market information and make timely trading decisions.
Education and Support: Trade Ideas offers educational resources and support to help users maximize their experience. Traders can access tutorials, webinars, and documentation to learn more about the platform's features and trading strategies. Additionally, Trade Ideas provides customer support channels to assist users with any questions or issues they may encounter.
Continuous Improvements: Trade Ideas is committed to continuously improving its user experience. The platform regularly releases updates and enhancements based on user feedback and industry trends, ensuring that traders have access to the latest tools and features.
It's important to note that user experience can vary based on individual preferences and needs. Different traders may have different opinions and experiences with Trade Ideas.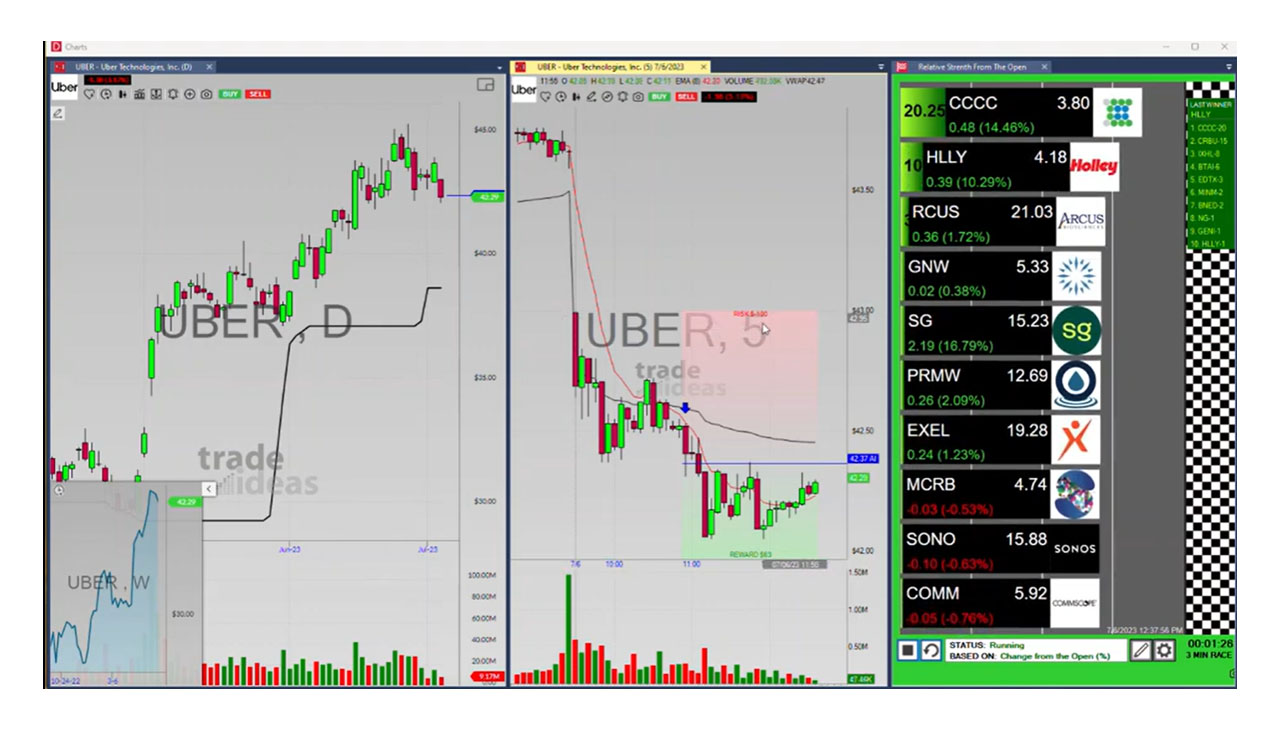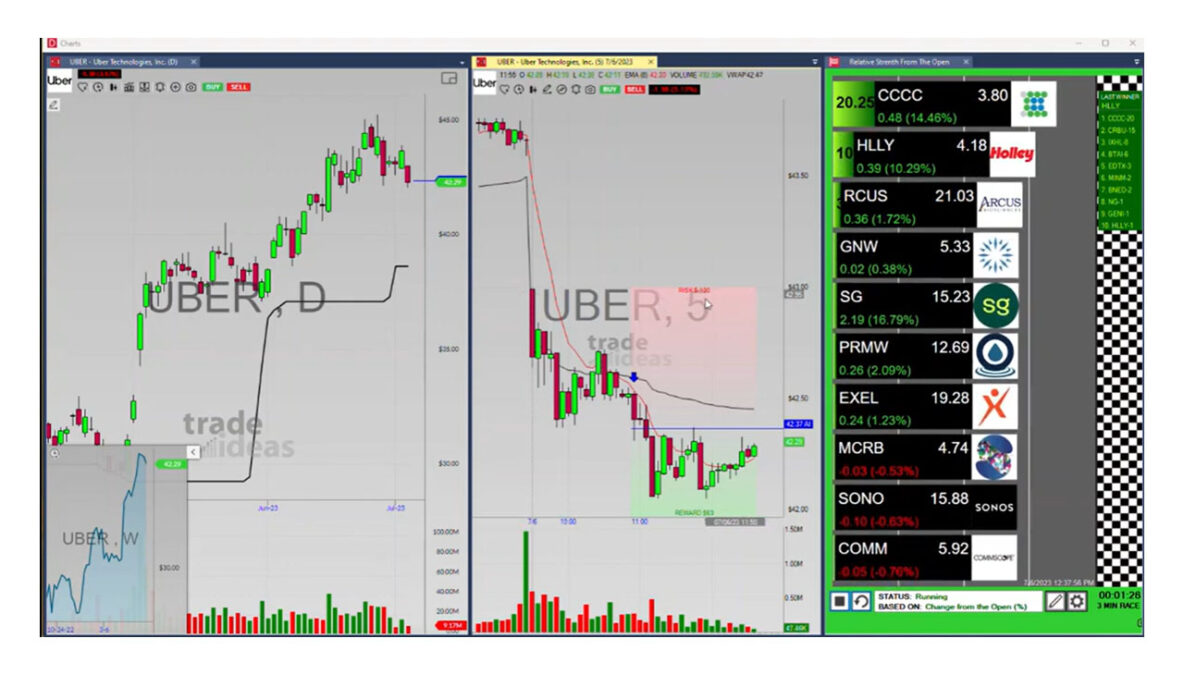 Pricing and Packages
Trade Ideas offers several pricing packages to cater to different types of traders. Here are the main pricing plans:
Standard Plan: This is the basic plan offered by Trade Ideas and is suitable for beginner traders. It includes access to the core features of the platform, such as real-time market scans, backtesting, and basic trading tools. The Standard Plan starts at $118 per month.
Premium Plan: The Premium Plan is designed for more advanced traders who require additional features and functionality. In addition to the core features, this plan offers advanced backtesting, personalized coaching, a simulated trading room, and access to proprietary trading strategies. The Premium Plan starts at $228 per month.
Premium Plus Plan: The Premium Plus Plan is the most comprehensive package offered by Trade Ideas. It includes all the features of the Premium Plan, along with additional benefits such as extended trading hours, exclusive access to live trading rooms, and priority customer support. The Premium Plus Plan starts at $338 per month.
It's important to note that these prices are subject to change, so it's best to visit the Trade Ideas website for the most up-to-date information on pricing and packages.